Prepare for Retirement to Enjoy Being a Lifetime Fan
(This page may contain affiliate links and we may earn fees from qualifying purchases at no additional cost to you. See our Disclosure for more info.)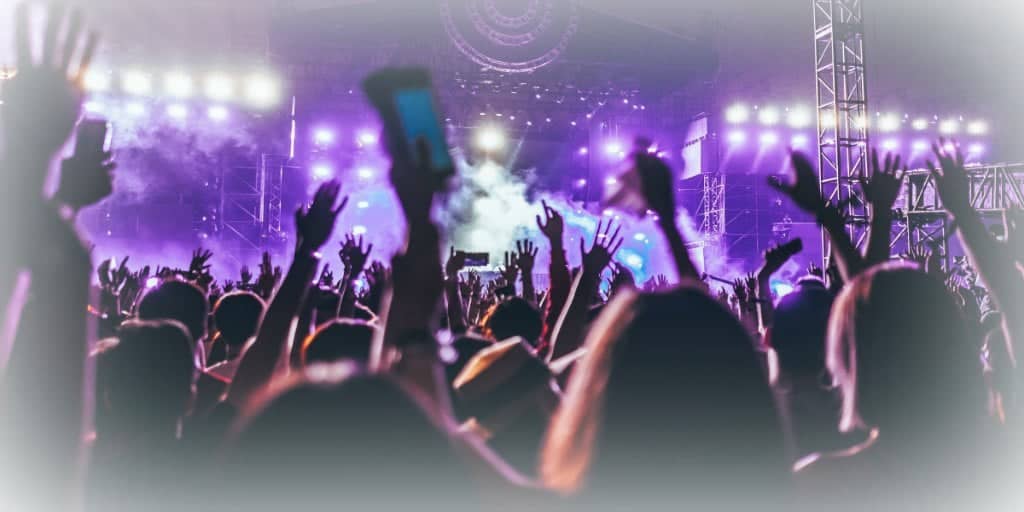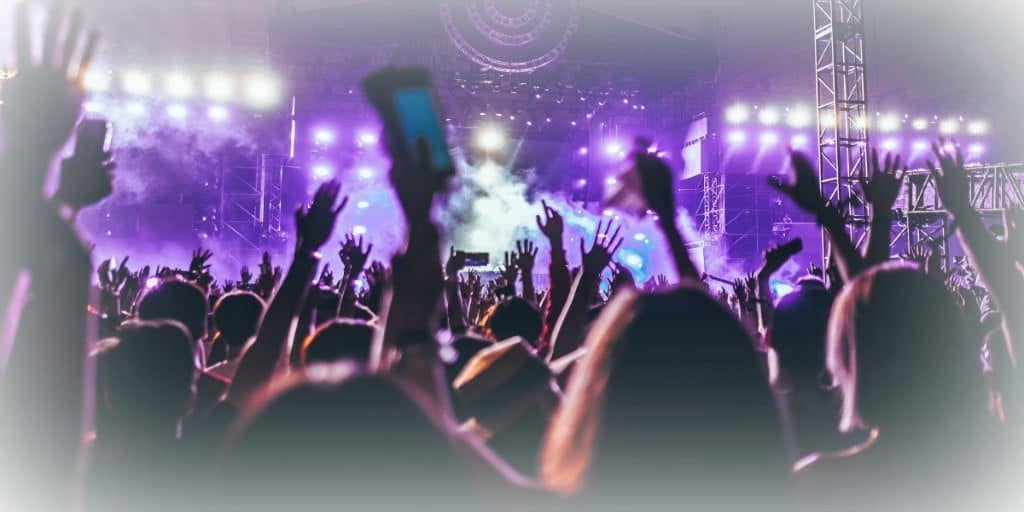 This is a sponsored post for Prudential.
Recently, Vicki (one of the co-founders of Women Who Money) enjoyed a beautiful fall afternoon partnering with Prudential at a "lifetime fans" event outside of the Prudential Center in Newark, New Jersey.
The event promoted the importance of protecting lifetime income to help pay for your essential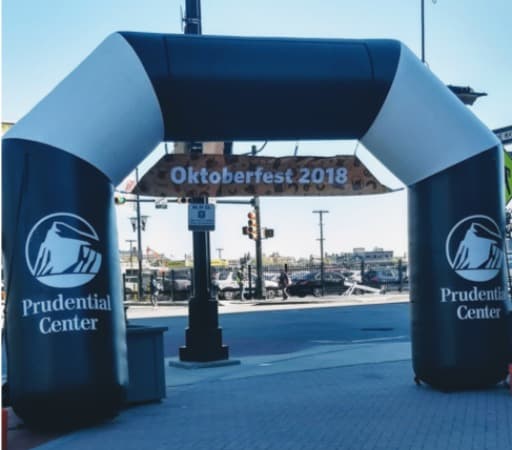 expenses in retirement. It was held in conjunction with an Oktoberfest celebration in Champions Plaza before the Eagles concert at the Prudential Center.
That's right; the Eagles were in town playing a sold-out show! Champions Plaza was full of Gen X and Baby Boomer fans of the American rock band that has been performing since the early 1970's! A DJ played songs from the Eagles throughout the afternoon including top tunes from Their Greatest Hits 1971-1975 compilation record recently named the best-selling album of all time!
Taking it Easy
As the crowd grew in size, so did the energy. It was awesome to be in the Plaza watching so many people laughing, singing, dancing, and playing games. Their focus was on fun and enjoying the evening.
Chatting with a number of people at the event you could hear the excitement they had to see the Eagles after listening to their music since their childhoods. Many of these people were lifetime fans!
Most had come from New York City, Long Island, and New Jersey, but some people traveled from Pennsylvania, Virginia, and Ohio to catch their first Eagles show. One couple I met was on their first "date" since becoming empty-nesters. Their triplets had just left for college this fall, and they were ready for a night of fun!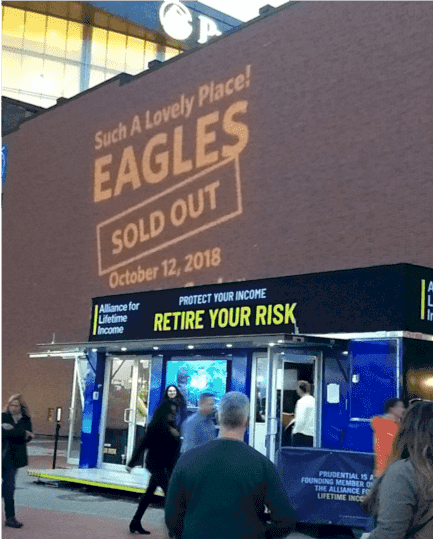 A Lifetime Income for Lifetime Fans
Prudential is a founding member of the Alliance for Lifetime Income. The Alliance is a nonprofit 501(c)(6) organization educating people on the importance of, and the ability to protect retirement income as part of their overall retirement plan.
The Alliance virtual reality truck was at the event, and many people took advantage of the experience! Whether they dove with sharks or raced a jet dragster, the experience had them thinking about risk and the importance of protecting the income needed to fund essential expenses in retirement.
Prudential also had a "Lifetime Fans" selfie booth, a spinning wheel for giveaways, and other fun, interactive stations people could take advantage of as they enjoyed the pre-concert festivities.
The crowd had a wonderful time interacting, listening to great music, and just taking it easy.
No More Wasting Time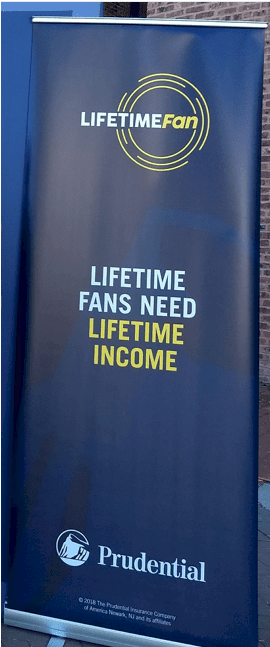 Even though plenty of millennials were in the crowd, many in attendance (including me) listened to the earliest Eagles music as kids. People in that age group are thinking about retirement, nearing retirement, or they've already retired.
Being a part of the lifetime fan event made me think a lot more about how important it is to have a plan to protect retirement income.
It makes good sense. When you've prepared for retirement and protected the money you need for essential expenses, you can then spend money on the things you want to do without worrying!
Maybe you're a lifetime fan of travel? It doesn't matter what it is bringing you the most joy. It's hard to enjoy any of those things in retirement if you're always worried about money and covering the basics. You may even make the mistake of saving too much money and skipping things you really desire doing if you don't have a good retirement income plan.
The women in the crowd were having as much fun as the men, if not more so. But women also need to remember they have unique challenges when it comes to retirement income planning. Wage and investing gaps can negatively impact a woman's financial situation in retirement. Women who collect lower Social Security benefits and live longer in retirement also run a higher risk of running out of money in retirement.
We can't waste time because protecting retirement income is too important. It will be time to retire before we know it.
If you need help creating a strategy for steady, protected lifetime income, Prudential has the expertise and solutions to help solve your challenges. Click here to set up a complimentary meeting with a Prudential financial professional today: smarturl.it/pruform
Learn more about protecting your lifetime income at smarturl.it/PruAnnuities.
#ad