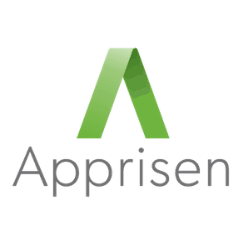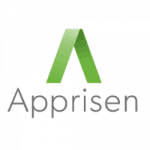 Women Who Money is pleased to partner this April, Financial Literacy Month, with Apprisen – Empowering your journey to financial health!
Apprisen is a non-profit with a focus on helping individuals build their financial health. Apprisen empowers & motivates clients to improve their financial well-being through 1-on-1 sessions that address their unique situation.
They help with everything personal finance, with expertise in managing debt. Last year, they helped their clients pay off over $31M in debt combined.
Their services include:
Free Financial Review Sessions

Certified Financial Specialists review your budget, income, and expenses during the session. At the end of the session, the Financial Specialist helps you develop a personalized action plan, so you are financially on track.

Debt Management Program

Was designed to help program participants pay off credit card, medical, and other unsecured debt in a timely manner. Apprisen works with your creditors to potentially reduce/ adjust fees and interest rates. Apprisen provides on-demand access to a Financial Specialist, exclusive tools, and resources to help along the way.

Financial Wellness Programs/Services:

Financial Coaching Programs

Get empowerment, support, and motivation to achieve your financial goals with the help of a Financial Coach in a series of individual holistic coaching sessions. Employer Financial Coaching Programs are also available to help employees with financial stress, productivity, and work/life balance.

Personal Finance Education Session:

Achieve your financial goals with this comprehensive session. A Financial Specialist analyzes your financial situation and helps create a personalized financial strategy to increase your financial health.

Credit Health Education Session:

Work with a certified Financial Specialist to understand and improve your credit report and score.

Housing Counseling

Get help through HUD-approved counseling when changes in your finances impact homeownership to help prevent foreclosure.

Other free services:

Community Outreach & Education

Apprisen teaches the basics of personal finance and wise use of credit through education programs offered in partnership with organizations, employers, and financial institutions: workshops, presentations, webinars, conferences, and more.

Student Loan Education Session where a Financial Specialist assesses the client's repayment options and helps develop an action plan to take control of student loan debt.
First-time homebuyer education and mortgage delinquency counseling are also available.
About Apprisen's Financial Literacy Month Campaign
To celebrate Financial Literacy Month, Apprisen will be doing a deep dive into the 5 components making up a financially literate lifestyle: budgeting, savings, credit & debt, insurance, and investments.
Each week, Apprisen will be covering one of the components by sharing tips, tools, blogs, resources to help live the financially literate life!
Join Apprisen in celebrating the FinLit Life:
Thank you Apprisen, Women Who Money is excited to team up this month to help promote financial literacy and improve the financial health of many.
Learn how you can be a monthly sponsor/partner here.