Ready to Learn About Investing In Real Estate? Start Here
(This page may contain affiliate links and we may earn fees from qualifying purchases at no additional cost to you. See our Disclosure for more info.)
If you're looking for reliable ways to build wealth and have wondered about investing in real estate, read on. Our top articles on real estate cover a range of investment options from house hacking to commercial real estate and crowdfunded farmland; topics range from conducting property searches to hiring a property manager.
These articles can help you identify the types of real estate investment opportunities right for you, as well as the options that aren't, based on your skills, time, current finances, and goals.
Get started with our introductory article, Is Real Estate Investing A Good Way To Build Wealth? and dive deeper into the topics below.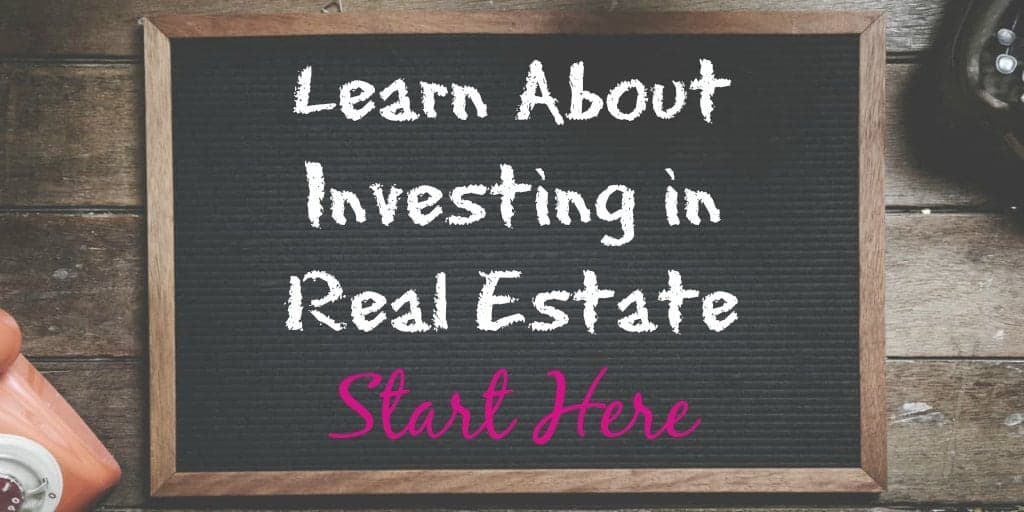 Investing in Real Estate
Hacking. House hacking has its benefits, but it might not be right for you. In Is House Hacking The Best Way To First Invest In Real Estate? we cover the financial aspects as well as how house hacking might affect your lifestyle to help you decide if it's a good way to start your real estate investing.
Flipping. One of the most frequently discussed wealth building real estate strategies is flipping houses. But there are many things to know before you turn the key. Find out – What You Should Know Before Flipping A House? It might be as fun as HGTV makes it seem, but if you do your homework and prepare properly it can certainly be profitable.
Long-term Rentals. Many people start their real estate businesses by renting out single-family homes. This popular article, What You Need to Know Before Investing In Single-Family Rentals can help you determine your budget, buy the right property at the right price, and understand the importance of an exit strategy before you take the leap.
Short-term Rentals. Airbnb has existed for a decade now, but even though many people are making money on it, there's a lot to consider before jumping onboard. To help you determine if the extra money is worth the extra time and effort checkout – Will My Rental Property Make More Money On Airbnb?
Property Managers. Perhaps you're ready to invest your money in real estate, but you're not so sure about your time. A property manager might be what you need to make it work, yet you know that will cost you. Find out if Hiring A Property Manager Is Really Worth The Money.
REITs. Interested in earning money with real estate but not in the day-to-day business of it? Then maybe real estate investment trusts are a better option for you. Learn more about this option in our article – When Is It The Right Time To REIT?
CRE. Interested in renting to businesses instead of individuals or families? In this extensive beginner's guide to Commercial Real Estate (CRE) Investing, we cover the types, pros and cons, lingo, financing options, due diligence and more of CRE.
Crowdfunded Farmland. If you're interested in exposing a small part of your net worth to a unique real estate investment opportunity with an attractive return, you might consider farmland crowdfunding. This article, Real Estate Investing with Crowdfunded Farmland, discusses the benefits and drawbacks of investing in agriculture and how you might go about doing so.
Looking for more? Find additional real estate articles here or explore other alternative investment options.
Please also feel free to contact us if you have any questions or a specific topic you'd like us to write about.