Airbnb vs Long-Term Rental: Will one make more money?
(This page may contain affiliate links and we may earn fees from qualifying purchases at no additional cost to you. See our Disclosure for more info.)
Whether you already own a rental property or are looking to get into real estate investing as a way to grow your wealth, you may be asking yourself this question.
Should I use the property as a long-term rental or try short-term rentals on a website like Airbnb?
If you've heard the hype that you'll rake in cash from listing on Airbnb or a vacation-type rental site, remember there's a lot to consider. And even more to learn if you are a beginner real estate investor.
Airbnb has been around for almost a decade. While many people are sold on it, it might not be the best way for you to earn rental income.
Consider each of the following questions as you work to decide the type of rental property making sense for you.
If your only focus is on maximizing profits, stop and consider how involved you plan to be with the rental. And how it may impact your life too.
What's the Demand for Long-Term vs Airbnb Rentals?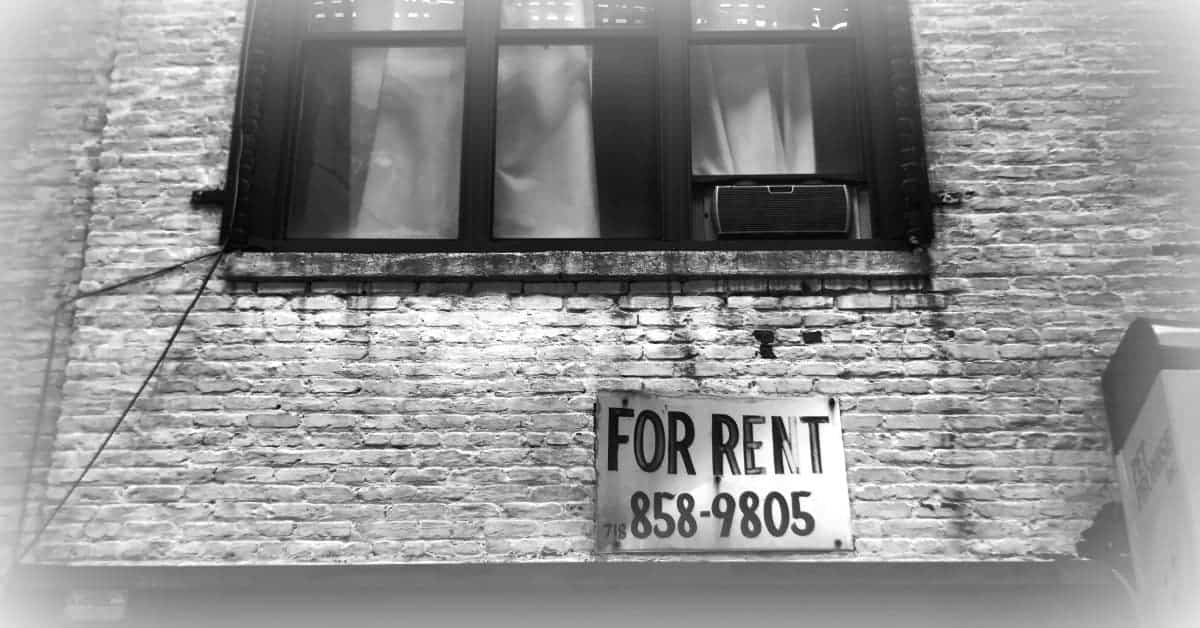 Take time to research the local rental market in your area.
Supply -Is it easy to find long-term rentals or are they in short supply?
Rates – How does demand impact monthly rents?
Clientele – What type of tenants will you attract and how could that affect your bottom line?
Vacancy – If you already have a traditional residential rental, how are your vacancy rates?
Profit – Are you charging fair market rents or is there room for an increase?
View properties available to rent on sites like Zillow or Rent.com. You can also contact a local realtor to discuss residential rental units in your area.
If you work with a property manager, ask about ways you can increase rents if you continue with annual rentals. A few changes may increase the demand for your unit.
What about short-term rentals where you live?
Are the hotels at maximum capacity at times throughout the year?
Do you live near a college, a big city, a unique venue?
Or is there anything special about your property making it an ideal Airbnb or short-term rental?
Keep in mind it doesn't need to be a vacation property to have frequent guests. If you choose short-term renting, you'll be able to enjoy the property at different times of the year when you want to stay there too!
Check out what's available in your area on Airbnb or VRBO to see the competition and their nightly rates.
View reservation calendars for an idea of how often they have guests. This information may tell you a lot about the demand and rates you could charge for a short-term or vacation rental.
What is Your Plan for Property Management?
If you own a rental property and manage it yourself, consider the amount of time you put in to find tenants and perform other tasks like maintenance or managing contractors.
If you convert your property to a vacation rental or Airbnb, will you be answering calls and emails?
What about the turnover and cleaning in between rentals?
How much time will it take and do you have time to do it?
What will it cost you if you can't keep up with the pace of managing it?
If you have a rental and use a property manager, did you sign a contract?
You may not be able to easily drop management and convert your property to a short-term rental without breaking a contract.
Check with your management company to see if they manage short-term rentals but be prepared to pay up to 5 times more than what you pay for traditional rental management.
Many property managers charge between 8-12% of the monthly rent for long-term rentals, but short-term rental management can range from 25-40% or more of your gross income. And that doesn't include other costs like cleaning or yard maintenance.
Think it Through
If you are considering buying a rental property, it's essential to include all of these costs in your calculations. And it's always good to know the "worst-case scenario" too.
If you plan to self-manage your rentals – short or long-term, keep in mind that something in your life may change preventing you from being able to take care of your property.
You want to ensure you have a backup plan and can afford to pay for property management in the event you're unable to do it.
Are you planning to be a hands-off investor by making your property as passive of an investment as possible?
Maybe you're planning on running your Airbnb rental as a great side hustle to generate cash flow. Whatever you decide, you need to know what your goals are and have a plan.
There is a big difference between managing residential and short-term rentals. Airbnb rental management is much more like working in the hospitality industry than it is like landlording!
What About Up-Front Property Costs and Ongoing Expenses?
Traditional Rentals
Many traditional annual rental properties come unfurnished. Landlords only supply and pay for items or services that are part of the lease. This could include:
water
sewer
trash
lawn maintenance
snow removal
Long-term tenants will usually pay some of the utilities such as electric, gas, internet and cable TV.
In time, a traditional landlord can budget and plan for most of the ongoing expenses to maintain the property. And if the units are unfurnished, the up-front costs will only include things like flooring, paint, and appliances to bring the unit to the standard the landlord desires.
Airbnb / Short-Term Rentals
If you decide to convert to a short-term rental or buy a property to rent out on Airbnb, you will need to furnish the property with everything your guests will need for their stay.
This includes:
furniture
bedding
dishes
some consumables i.e. condiments, some paper products
You will also need to plan for the replacement of these items over time. And re-stocking of some items for each new guest you welcome!
You'll also be paying the utilities for your unit each month. This will likely include heat, A/C, trash, water, sewer, cable TV, and high-speed internet.
Some short-term rental property owners also install security systems or electronic keypads for entry doors to avoid having to deal with keys.
All these costs need to be considered when you make comparisons between long-term rentals and potential Airbnb or vacation rental incomes.
Some expenses will be the same, no matter which option you choose.
Creating a detailed budget of expense categories will give you a much better idea of what you'll spend before the renter or guests show up. And how much money you'll have to pay for your business each month.
Have You Considered the Legal Issues of Short-term Rentals?
Some cities have laws and ordinances making it illegal to host short-term paying renters. To ensure you understand your local government's rules and the Airbnb rules for renting start with reviewing the Legal and Regulatory Issues page on the Airbnb site for necessary information.
Investopedia shares some of the top big cities' struggles with Airbnb and how they are dealing with legal and community concerns related to short-term rentals.
The bottom line: don't assume you can use your property as a short-term rental without making sure it's legal first.
You may need to fill out applications and apply for permits. These could include fees and inspections which need to go into your decision-making process.
If you don't follow laws and regulations, you may get fined. You might also have legal action taken against you resulting in significant costs.
Allowing a renter to stay longer than 30 days in some states may also give that guest the rights of a traditional month-to-month tenant. If the guest refuses to leave for some reason, you may have to go through an expensive eviction process you never planned on doing.
Is the Property Part of a Homeowners Association (HOA)?
If you own a house, condo or townhouse within a homeowner's association, it is essential to check your Declaration of Covenants, Conditions, and Restrictions (CC&Rs) and bylaws before you consider any type of rental.
There may be restrictions preventing you from renting your unit at all. Or there may be limits to the time and kind of rental you may choose.
Ignoring association regulations can cost you plenty. So don't assume you will be allowed to do something because you didn't take the time to read and understand the rules.
What Insurance Do You Need?
Do your homework and look into differences in the cost of insurance for each type of rental.
Property owners with annual leases generally have landlord insurance policies. Many also carry an umbrella insurance policy for extra liability coverage. And to protect their assets from significant claims and lawsuits.
Even though Airbnb includes Host Protection Insurance and the Host Guarantee programs to provide coverage to hosts, it is vital to talk to your homeowner's or renter's insurance agent to see if coverages change when you are using your home as a short-term rental.
You wouldn't want to find out after you have an issue that you won't be covered. If you don't have an umbrella policy, it's important to discuss the need for this insurance with your agent too.
What are the Tax Implications of Rental Income?
Remember you may have to pay federal and state income taxes on your rental income depending on where you live and what kind of rental options you decided to pursue with your property. And the expenses you can deduct may be impacted too.
If you decide to try Airbnb, you'll need to find out if there is an occupancy tax in your area as well. Consulting a tax professional in your local vicinity is important in helping to understand your particular situation.
You might also consider checking out books like NOLO's Every Airbnb Host's Tax Guide or Every Landlord's Tax Deduction Guide to learn more about IRS rules pertaining to your investment rental property.
Airbnb vs Renting Your Property Long-Term?
Whether you decide to find long-term tenants or try the short-term rental market, carefully considering these questions should help you make a decision right for you.
If the short-term rental market is healthy and you're up for the work – you may make a lot of money! But hiring a management team for Airbnb or vacation rentals can reduce your rental income a great deal too.
These types of rentals also have more risk associated with them regarding occupancy. Although you may find the payoff is worth those risks.
If you hadn't thought about short-term rentals being more hospitality-based than landlord-based before, carefully and thoroughly do so now as it may impact your decision.
What you thought might be an enjoyable money-making venture may turn into a job much more active than the passive investment you intended to buy.
Keep your goals clear and talk about them often. Do your research and think hard about what matters most to you at this point in life. Is the extra money worth the extra time and effort required? Only you can decide.
You Might Also Like: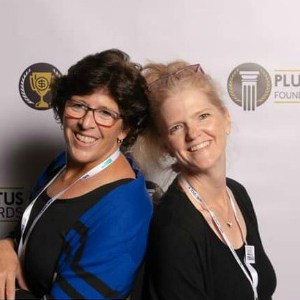 Amy and Vicki are the coauthors of Estate Planning 101, From Avoiding Probate and Assessing Assets to Establishing Directives and Understanding Taxes, Your Essential Primer to Estate Planning, from Adams Media.