Airbnb or Hotel? What you need to know to decide
(This page may contain affiliate links and we may earn fees from qualifying purchases at no additional cost to you. See our Disclosure for more info.)
We'd be shocked if you haven't heard of Airbnb, but as popular as this "gig economy" lodging option has become – almost two-thirds of travelers have never tried it.
The Women Who Money Team wants to share honest reviews about products and services we've tried.
With over 60% of people never having tried Airbnb, we thought we'd share what we've learned from recent experiences as relatively new users of the service.
Some Background on Airbnb
Airbnb is an online community and service helping travelers requiring lodging, find people who want to rent out rooms. Or even an entire space or home – which could be a camper, moored boat, cabin, or even a castle!
It was founded in 2008 and after a decade of being in business, it boasts listings in almost 200 countries.
Even though there is increasing pushback and legal challenges to Airbnb in some cities, the service is growing and attracting even more business travelers – a group not traditionally interested in economy lodging and unique settings.
Hosts are striving to build their business by offering leisure and business travelers new upscale options with a variety of amenities.
How Does Airbnb Work?
Airbnb hosts develop listings to share information about themselves, detail property specifics, describe amenities, and promote their properties with pictures.
They also individually decide what to charge for nightly, weekly, or extended stays.
Travelers can search the Airbnb database for the location they want and filter listings by price. You can also search for properties with amenities you desire on vacation or when away from home on business.
Before a guest makes a reservation, they create a profile on Airbnb.
This profile allows travelers to contact hosts through an Airbnb online form to ask questions about a property even before booking.
Hosts can also learn about potential guests this way.
Travelers pay fees of 6-12% to cover customer service and the Host Guarantee. Almost all travelers will pay a cleaning fee.
Take note of these fees as some are very high, especially for short stays. And in some countries, there is a value-added tax that will apply.
Comparing Airbnb to Hotel Stays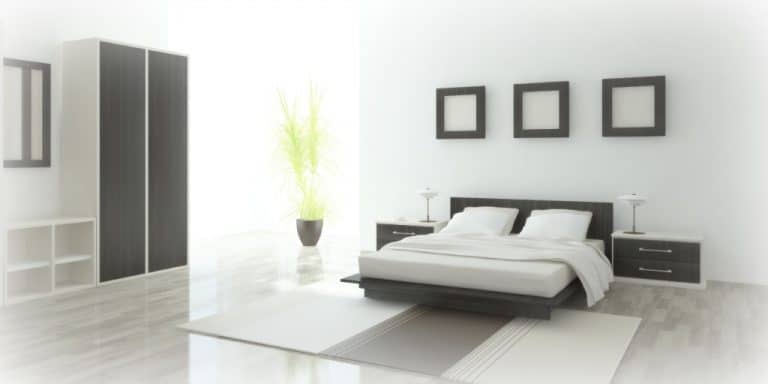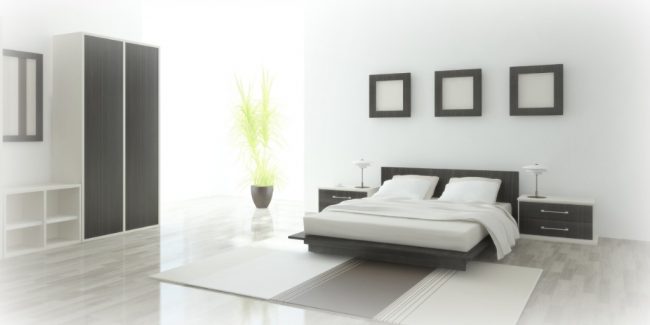 One of the easiest ways to compare Airbnb and hotels is to share some of the benefits and drawbacks of each.
Keep in mind people's expectations of lodging and amenities can vary wildly; what's okay with someone, might not be acceptable to others.
Airbnb Advantages
The cheaper prices of stays in Airbnb properties is what attracted many people to the service early on and you can still find deals crushing hotel prices.
But depending on the property, location, and length of stay – the price of hotel stays may be surprisingly similar or even less expensive.
Some Airbnb properties are stylish, unique and quirky and offer a different experience than standard hotels.
They may also be located "off the strip" and away from the busiest parts of town. This allows you to experience your stay like a local rather than a tourist.
Many listings also afford guests more space than a standard hotel room and include full kitchens (or access to a kitchen) rather than a small fridge and microwave.
And the ability to book listings with more than one bedroom allows larger families or groups to be together without trying to secure adjoining hotel rooms.
Other amenities offered by hosts may appeal to travelers who like to be on the go or those with kids.
Bikes, kayaks, and video games may be available for use – not rent. And access to a washer and dryer is included with some bookings.
Business travelers may enjoy a retreat feel when collaborating in a living room or on a deck, instead of a conference room.
Airbnb Drawbacks
As interesting and as frugal as some Airbnb options are for travelers, there are still some negatives to consider. And these may be some of the reasons travelers avoid giving Airbnb a try.
Airbnb guests can only judge properties based on what they see in pictures and read in reviews. There are no "quality standards" for listings.
A traveler can get a good idea of what a property is like, but there are concerns over reviews because the guest can leave reviews – but the host can write them on the guest too.
This can impact both parties so it can be hard to tell how transparent the reviews are and if everything you read is true.
Another concern is you may be booking an illegal rental unit. Some hosts make listings for properties even if it isn't allowed by local laws.
This could mean you will be asked to lie about who you are and what you are doing in a property. The worst-case scenario is you could be evicted.
A traveler's security and privacy can look very different than in a traditional hotel too.
If you're sharing common areas and bathrooms with homeowners or other guests, you may not feel as secure as you would in your own locked space or in a hotel lobby with employees close by.
Even if you aren't sharing common spaces, you still may need to walk through someone's house to get to a rental suite.
What about smoke alarms, CO detectors, fire extinguishers, and deadbolt locks?
Without inspections, any Airbnb unit may host guests without properly working or updated safety equipment.
Some hosts don't even live in the city (or country) where they have listings. And although Airbnb has a refund policy, it may not help you in the middle of the night when something goes wrong, and there are no other accommodations nearby.
High cancellation fees from Airbnb and owners canceling reservations right before stays are also complaints of some travelers.
The feeling of "putting owners out" with late arrivals or requests for stay extensions, along with having to clean up the property, so you don't get extra charges (in addition to the cleaning fee) can also negatively impact guests attitudes toward Airbnb stays.
Hotel Advantages
Many of the hotel advantages are the opposite of the benefits of staying in an Airbnb. Central locations, reliable conditions and standards, and present hotel staff and security appeal to many travelers.
A standard reservation process may have some glitches, but most hotels don't change reservations without ample notice.
Booking hotels at the last minute is easier, and you'll likely spend a lot less time researching options.
You can earn loyalty points and upgrades, make use of the business or fitness center, use a pool or hot tub, and enjoy breakfast or restaurants and bars located on-site at some hotels.
Hotel Drawbacks
There can still be issues with cleanliness and safety, even at a respected hotel chain. And many "budget" hotels offer few of the advantages described above.
Terrible Wifi service or having to pay extra for internet connections is also a common complaint of hotel guests.
Hotels can also be noisy and impersonal, providing only a "cookie-cutter" traveling experience.
Recommended: Want An Easy Way To Find A Place To Stay? Try All The Rooms!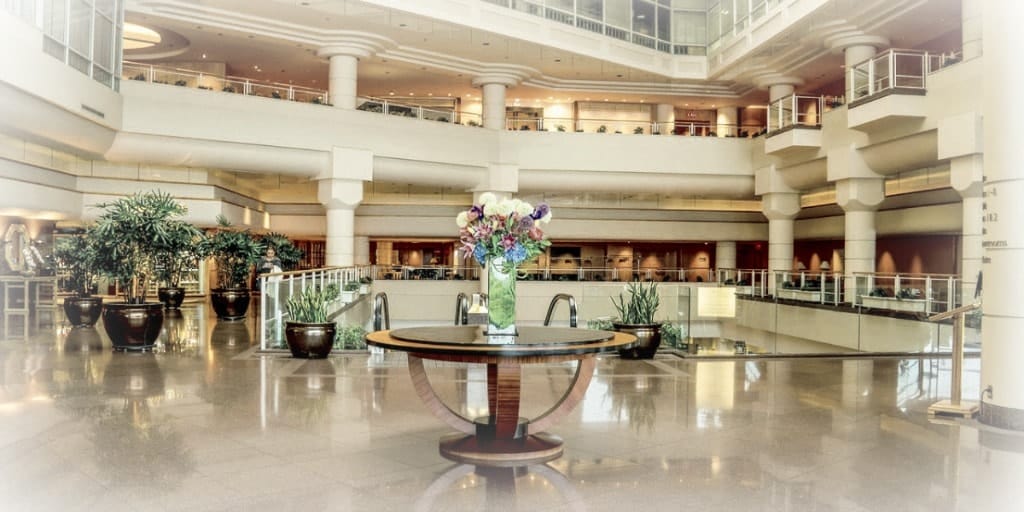 Is Airbnb as Good as Staying in a Hotel?
Based on our experiences, it's hard to say if an Airbnb stay is just as good (or even better) as staying in a hotel or not. What we will say is that it's definitely different.
Vicki's Experience with Airbnb
Vicki stayed in an Airbnb in Florida where they had a one-bedroom/one bathroom unit separate from the owner's quarters but still in the house.
It was very nice and clean and matched the description well. But this was in an association where people were complaining about Airbnb. We were given directions to be courteous and not answer neighbors questions.
We appreciated how nice the unit was – but we could hear the owners talking at their dinner table which was right next to our bedroom.
This stay was slightly less than a hotel stay would have been, but we would likely pay a little more and stay in a hotel next time. It worked out fine though, and I would say we were satisfied.
We also stayed in an Airbnb in Colorado last fall and had to walk through the owner's living room to get to the suite.
The couple was lovely, and we enjoyed chatting with them – but we definitely felt odd in sharing common spaces. We knew that going in – so it was not the owner's fault.
The area we were in was very cramped though, and the bathroom was outside of our room. We wouldn't choose another listing where we didn't have outside access to our own space.
This unit was much nicer than any hotel at the same price point, however.
Amy's Airbnb Expereience
I stayed in a small two-bedroom condo unit in downtown Toronto recently.
My son-in-law booked the unit but did share the pictures and details with me beforehand. What I didn't know until getting there though was that Airbnb rentals were frowned upon in this high-rise complex.
There was a security guard at the desk in the lobby, and we needed to tell them we were staying with a family friend. Fortunately, everything went okay with that.
The unit was smaller than it looked from the pictures, so it was a little cramped for four people and an infant. But since we weren't in the unit much during our stay, it was fine.
Had we stayed longer than three days though it may have become an issue. The unit was clean, and the kitchen stocked with all the dishes, small appliances, and utensils we needed.
There was one issue, only one roll of toilet paper was in the condo. Yeah, not good with four people, especially when 3 are women.
My son-in-law contacted the host, but he said he couldn't get us any until late the next day. Since that wasn't going to work, we had to make a quick trip to a drugstore.
The unit was much less expensive than renting two hotel rooms or a hotel suite, and I will do it again if I find myself returning to the city.
Our Airbnb Experience Together
We also had a Women Who Money retreat this summer in Cleveland and used Airbnb rather than a hotel.
It was much cheaper to rent a space with two bedrooms and a living room to do our work than to rent multiple hotel rooms.
We did have to go through part of the owner's house to get up the three flights of stairs to the 700 square foot attic area where we stayed, but overall it was a good value.
The owners had two large dogs that were very friendly but could be intimidating to families with smaller children. They were great about letting us arrive early and leave a little late too, and it was very quiet.
Airbnb and Hotel Stays – What Works Best
From what we've learned and from our own experiences, we think the best lodging option depends on the goals of your travel, the length of stay, and how much you plan to spend.
Hotels seem to be better options for many short or last minute stays. People who need access to restaurants or other business facilities may also prefer hotels.
If a traveler has concerns about safety in the area they are traveling to or if they can't find Airbnb listings meeting their needs – hotels are probably a better choice.
Airbnb can be a great option for trips lasting a few days or for extended stays.
They may also work better for families who need more space. Or for groups requiring separate bedrooms but who can share common areas.
Kitchen access may make a big difference to people who prefer to eat at home or for those feeding larger groups.
Tips for Using Airbnb
Read the entire listing. Look for all the rules, what's included (and what isn't), the cancellation policy, additional fees, additional occupant costs, etc.
Read all the reviews. You'll learn more about the space and often find helpful tips and information not included in the hosts listing.
Check the photos and make sure you see pictures of all the rooms included in the listing. If you don't see a picture of the 2nd bedroom or the kitchen area described in the listing ask the host for one.
Communicate with the host. Ask any questions and address any concerns you or they may have. Ask them for recommendations on restaurants, attractions, etc. most love sharing this information.
If you're using the Airbnb in a location you've never been, without any other family, friends, or coworkers, finding a place with a host that's local can be a benefit. Especially if you are traveling internationally.
Scope out the neighborhood with satellite images and street view on google maps or Zillow.
Only communicate and pay via Airbnb's secure system.
Book as far in advance as possible to secure the best place.
Polish your Airbnb profile to help hosts be comfortable with you too.
Be a good guest. Read the rules and follow them. Communicate with your host if there are any issues. Leave a review after your stay.
Whether you choose Airbnb or a hotel, deciding what you need and want from your lodging experience is key.
Investigate to understand the benefits and drawbacks of each option before you book your stay. This will help ensure you have the best vacation or most productive business travel possible.
Family and friends of the Women Who Money team who use Airbnb report good experiences with it, and will continue to use the service as will we.
If you'd like to give it a try and support the Women Who Money site in the process, use this link to sign-up for free and receive $35 off your first trip . (For new Airbnb guests only)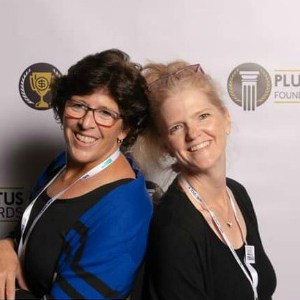 Amy and Vicki are the coauthors of Estate Planning 101, From Avoiding Probate and Assessing Assets to Establishing Directives and Understanding Taxes, Your Essential Primer to Estate Planning, from Adams Media.