Have Questions About Your Kids and Money? Start Here
(Please note, this page may contain affiliate links and we may earn fees from qualifying purchases at no additional cost to you. See our Disclosure for more info.)
As a parent, you have plenty of questions about your kids. And you work hard to get answers to your questions, so you raise healthy, responsible, and productive young adults.
One of the topics you'll surely address as your kids get older is money.
You'll want to teach them about earning money, spending money, and the importance of saving money. As teenagers, you'll likely want to discuss loans, credit, budgets, and possibly about how to pay for college.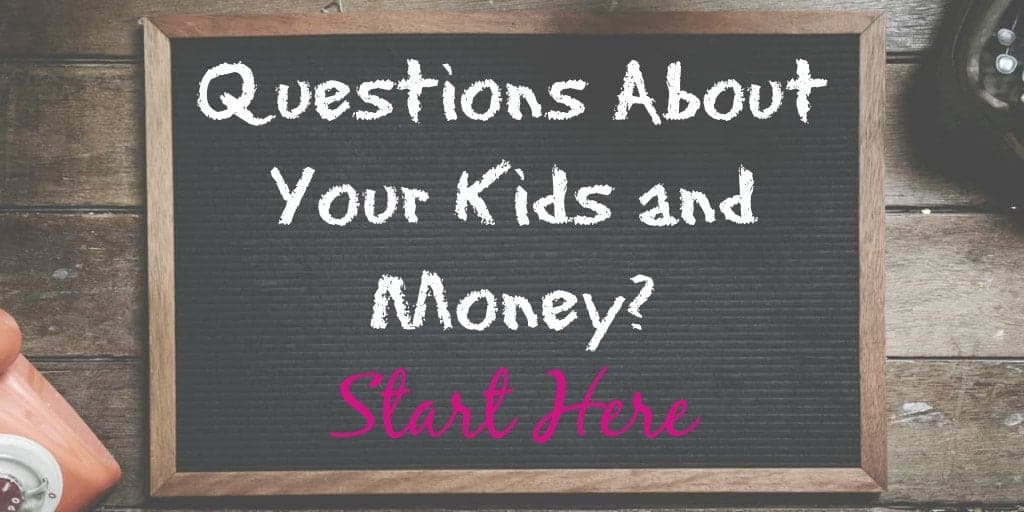 It sounds easy enough – but you might find yourself looking for answers to some common questions about kids and money. These popular articles below can help.
Kids and Money
These are just a sample of the Kids and Money articles on Women Who Money. We've done the work and answered hundreds of money questions. Our leveled content (100 – novice, 200– intermediate, 300– advanced) provides information on many different money topics.
If you have questions, we want to answer them! Send us a note by clicking here or connect with us on Twitter, Pinterest, Instagram or on Facebook!