When it comes to teaching kids about money, we know starting early is a smart decision! There are terrific resources to help young children learn their first financial lessons.
But what can we use to teach older kids and teens about money?
Are there money games and activities, or apps and books to keep their attention and interest?
Improving teens financial literacy is incredibly important. A 2017 study released by the Program for International Student Assessment (PISA) showed more than one in five (22 percent) of U.S. teenage students lack fundamental financial literacy skills.
But basic skills aren't enough! And even if students have basic skills, they don't always know how to put their knowledge to use. Teens need to become financially savvy by doing things like avoiding consumer debt, using high-interest savings accounts, and learning the basics of investing.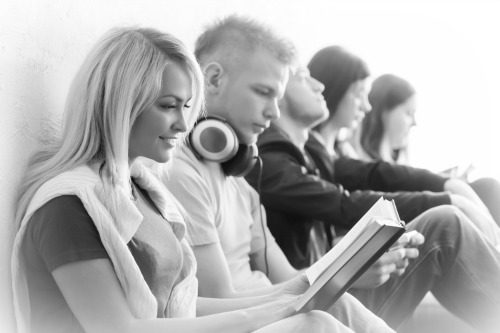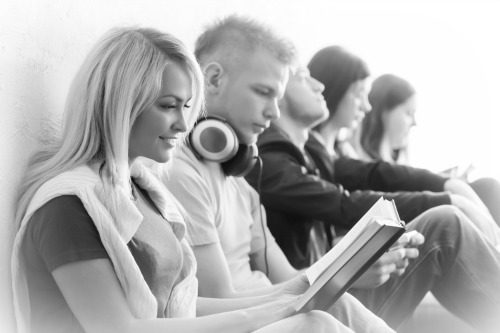 Age-Appropriate Money Games and Activities
Parents and educators can help kids learn about money by providing interesting and relevant, age-appropriate material. There are many free resources online. But it's important to consider the quality of the resources.
Jump$tart Coalition for Financial Literacy
You may want to start by researching the Jump$tart Coalition for Financial Literacy. They have a Clearinghouse of publications, games, teaching plans, and other resources designed to teach financial responsibility.
You can search by grade level and resource type, depending on your needs. Many products are free, but you can scale your search based on your budget too.
An example of what you can find in the Jump$start Clearinghouse is the NEFE High School Financial Planning Program.  The National Endowment for Financial Education developed this program for students in 8th-12th grade.
This free resource is divided into six topics: Planning, Borrowing, Earning Capability, Investing, Financial Services, and Insurance. It includes downloadable study guides, learning activities, and a growing collection of online resources.
High school students can also take a free NEFE online course called CashCourse.
SaveAndInvest.org
SaveAndInvest.org is a project of the FINRA Investor Education Foundation. It offers free, unbiased resources dedicated to improving people's financial health.
Moneytopia is a free immersive game helping teens learn more about managing their money while having fun online. There is also a page of short video guides for teaching your teen more about topics including the power of compound interest and how much apartment living will cost.
FamZoo
FamZoo is an award-winning app acting as a private family banking system. It's designed to help parents teach kids to earn, save, spend, and donate money wisely in a safe, friendly environment.
Parents define the virtual family bank rules to match their family's unique values. And this tool helps busy parents teach their children about money in the most realistic setting possible – daily family life!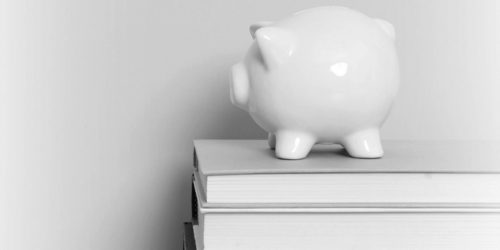 Cash Crunch Money Games
Have you heard about Cash Crunch Games? Created by Paul Vasey, a former Business Studies teacher from the UK, these money games are fun and educational. His goal with Cash Crunch Games is to put what he learned from teaching with his knowledge about money to improve students' financial literacy.
The Women Who Money Team interviewed Paul, and he shared that many students are intimidated by money because they associate it with math. Cash Crunch games aim to change students attitude toward money! Paul wants kids to realize they'll deal with money daily and a basic understanding of math can help them make better financial decisions.
Cash Crunch Games shows students the difference between making smart, foolish, or even wasteful choices with money. Shifting behaviors and fears from negatives into positives while playing with money in a virtual world is fun and not intimidating.
Cash Crunch Games are available in different options. Cash Crunch 101 is a free online game for high school and college students to help them learn how spending patterns can quickly break a budget.
A family board game called Cash Crunch Junior is for ages 7-12. It encourages family conversations about money, social responsibility and family values.
Act Your Wage!
If Dave Ramsey and his debt-free screams help you keep your budget in line, you might try playing his money game – Act Your Wage! This board game aims to interest kids 10 and up. They'll practice saving, spending, and giving along with discussing everyday expenses. Keeping an emergency fund over $1000 is the goal as you try to win this fun family game.
Money Books for Teens (and some for Adults too!)
If your older children and teens like to read these terrific books can help them as they take on more financial responsibilities. And begin to think about their financial futures.
Beth Kobliner's, Make Your Kid A Money Genius (Even If You're Not): A Parents' Guide for Kids 3 to 23 is a step-by-step look at developing financial literacy skills throughout childhood. Beth wants parents to stop avoiding the economic "facts of life" talks. And she gives you the tools to guide the conversation as your child ages.
What All Kids (and adults too) Should Know About Savings and Investing is a favorite book by Rob Pivnick. It's a book for teenagers and adults who are just starting to learn about their finances and where to save and invest money. Teens can make sense of the concepts presented and connect them to what they are learning from their parents or in personal finances lessons in school.
Maybe your kids aren't getting lessons on personal finance in school, and you aren't sure how to start those conversations. You might give your high school student, Why Didn't They Teach Me This in School?: 99 Personal Money Management Principles to Live By. Cary Siegel's popular book helps kids take action and improve their financial future.
In 2016, Sarah Newcomb released the book, Loaded: Money, Psychology, and How to Get Ahead without Leaving Your Values Behind. If you are interested in learning more about the psychology of money and how it ties into a person's behavior, check out this highly rated read.
Each of the following books is considered classic financial literacy books. Some people may prefer one over the others, but they certainly all have essential messages shared in many different ways.   
Your older teens and adult children may connect instantly with messages shared in these books. Their financial thinking may be transformed, and their new relationship with money may change their futures!