Best Resources to Introduce Investing to Teens
(This page may contain affiliate links and we may earn fees from qualifying purchases at no additional cost to you. See our Disclosure for more info.)
In a GoBankingRates.com survey, more than 5,000 respondents identified the number one financial topic they wished they'd learned as teenagers in school.
The six possible answers included:
Tabulated by age group, the results revealed most young adults – aged 18-24 years of age – wished they'd learned how to invest in the stock market over the other options provided.
Young adults weren't the only age group most interested in learning about investing. Surprisingly, it ranked highest for those in the 55-64 year age group and the top 3 for all age groups.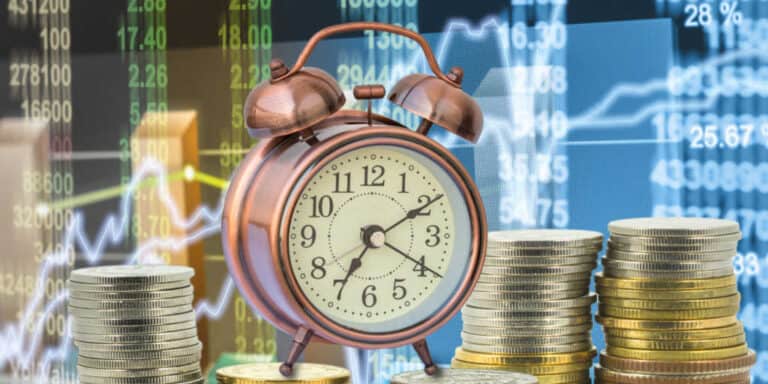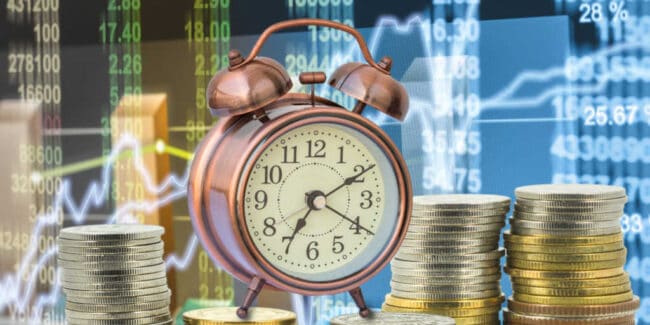 It seems pretty clear there's much interest in investment education, from learning why investing is essential to how to do it.
So, how can you help your teens start off on the right foot by learning stock market basics and more?
While some teens might show interest in pouring over a book, most probably won't. So we've scoured the internet for some of the best online resources and present them below.
Best Online Stock Market Investing Simulators for Teens
Stock market games can help your teenagers understand the terminology and the execution side of stock market investing. Still, they should not use them alone for learning how to invest in the stock market.
Instead, they are a fun tool to use alongside other practical and educational resources.
The websites below provide several articles and tutorials for learning about personal finance, along with the investing simulation game on their site.
How The Market Works
Available for well over a decade, How The Market Works aims to help people understand just that – how the stock market works.
The site has published hundreds of articles, maintains a glossary of the most popular stock market terms, and hosts a free stock market game.
How the Market Works is very popular with professors, teachers, and stock market clubs. It has "lesson plans" so teachers and professors can control assignments and participate with their students/users on the website.
TD Bank Virtual Stock Market Simulation
The T.D. Virtual Stock Simulation is a no-cost, virtual trading platform to teach how our US Stock Market works.
Parents and teachers use the simulation to help students learn about personal finance. Users practice trading real stocks at real prices, without the real risk that comes with real money.
Tutorial and training videos and an extensive "learn center" are available to help users start trading right away.
Wall Street Survivor
Wall Street Survivor hopes to demystify investing and personal finance via interactive and comprehensive education. They break down complex concepts needed to succeed financially into easy-to-understand lessons.
Free courses offered with the virtual stock market allow teens a risk-free option to learn how to buy stocks under real market conditions.
Wall Street Survivor strives to turn the fear of jumping into the stock market into fun learning instead.
Virtual Stock Exchange
Virtual-Stock-Exchange is a free global stock market game, with stocks, currencies, and commodities from over 30 different countries worldwide.
They offer an extensive learning center with articles, terms, and resources for investment learning, as well as significant amounts of research information on U.S. stocks.
V-S-E helps students and investors worldwide gain valuable experience trading in global stock markets without risking any real money.
Personal finance, investing, economics, mathematics, and social studies are the focus of the site.
Investing Knowledge Resources for Teens
In addition to the learning centers on the sites above, the following courses and resources offer teens a vast amount of information about investing.
TeenVestor – Geared towards 12-18-year-olds, the goals of TeenVestor are to teach young people how to become life-long investors. It also helps educators expose their students to basic economic and business concepts.
Wealthfit – Investing 101 for Teens is a 7 video module course to help teens develop an investor mindset and start planning for future wealth.
Investopedia – The Stock Basics Tutorial may be a bit much for teens. Still, younger adults will find any time spent on the site worthwhile for learning about investing.
Investor.gov – The U.S. Securities and Exchange Commission's, Introduction to Investing provides unbiased information to help evaluate choices and protect yourself against fraud.
EdX.org – Personal Finance – This is a free online course by Purdue University. Four modules on investment, credit, insurance, and retirement use real-life examples to explain essential and interconnected concepts.
Here we've pulled together some money games and activities for teens, and this list of money books can introduce them to personal finance.
We hope these resources give you a good start on introducing teens to investing. Learning about the stock market helps put them on the path to a stable financial future.
Next: Preferred vs. Common Stocks: How do they differ?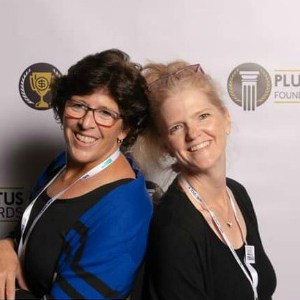 Amy and Vicki are the coauthors of Estate Planning 101, From Avoiding Probate and Assessing Assets to Establishing Directives and Understanding Taxes, Your Essential Primer to Estate Planning, from Adams Media.