How Can Parents Raise Money-Savvy Kids?
(This page may contain affiliate links and we may earn fees from qualifying purchases at no additional cost to you. See our Disclosure for more info.)
This post is sponsored by T. Rowe Price
Our mission at Women Who Money is to provide trustworthy personal finance information by writing leveled content to support people no matter where they are on their financial journey.
We're also committed to helping people find accurate and developmentally appropriate resources to teach children about money.
According to a 2018 Parents, Kids, and Money survey done by the investment firm, parents play a huge role in shaping their children's positive or negative financial habits.
Even though many schools are adopting a financial literacy curriculum, a parent is a child's first teacher.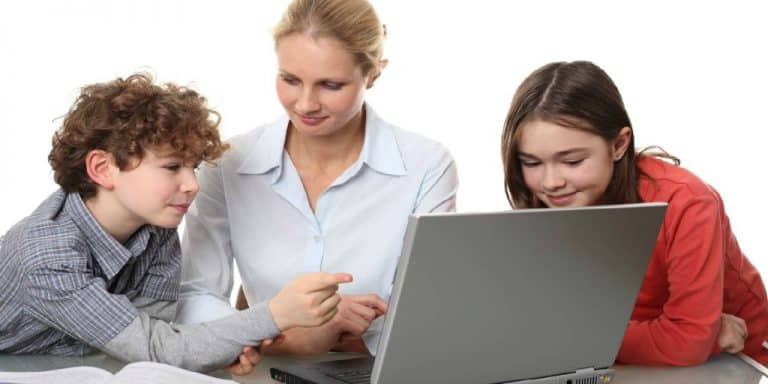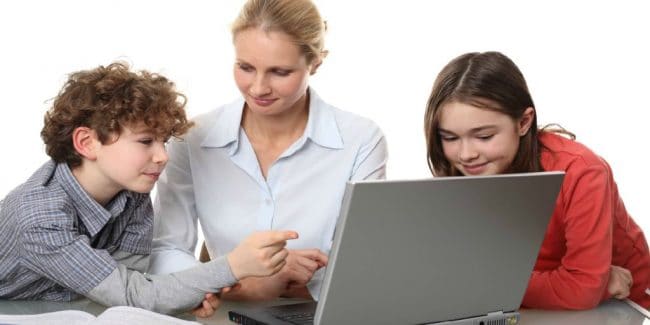 While some adults are financially confident and enjoy discussing money, others doubt their money competence and struggle with their own financial health.
That's why it's important to provide adults with information to boost their own financial smarts, in addition to giving them the tools they need to teach their children to be money savvy.
Money Confident Kids
For more than 80 years, T. Rowe Price has committed to help people make smarter financial decisions by supporting a variety of financial literacy initiatives.
Parents, kids, and educators can access their Money Confident Kids program. It's a free step-by-step financial education program for children 8-14 years of age.

The goal of Money Confident Kids is to teach children critical financial concepts and grow their ability to understand and use money.
Five key financial lessons are taught through activities, games, conversation starters, and a short quiz.
1. Goal Setting
Through a series of exercises, kids learn how to set short-term, medium-term, and long-term goals. They create timelines and savings targets, estimate costs, and develop plans to fund their goals.
Exercise 3 of this lesson is Creating a Goals List. This is something all kids can do with their parents. What I like about Money Confident Kids is that it really "drills down" and asks kids to think more deeply about how they can achieve a goal. And what factors might influence how long it takes to achieve it.
It isn't a simple "check-list" of things they want, but a much more realistic way for children to learn how to be successful in achieving financial goals.
2. Decision Making
Kids learn about spending now vs. later (saving), building budgets based on goals, tracking where their money goes, and values-based spending. They can even create their own currency.
I smiled when I got to the Conversation Starter in Exercise 8 of this lesson because parents have all been in this situation! Taking your child to a sporting event, amusement park, or even the grocery store, and they want to buy or do everything.
It's a fantastic opportunity to help them prioritize what they really want when you give them a set amount of money (or they bring some of their own).
Is it playing arcade games, paying for a treat like cotton candy, or buying a small toy souvenir? Learning they can have something, but not everything they want is a vital money lesson.
3. Money & Inflation
A hands-on activity in this lesson shows kids how their buying power is limited over time by inflation. They will solve math problems related to inflation and focus on crucial financial vocabulary with a puzzle.
One of the things I love about Exercise 1 in this lesson is that it asks kids to talk with older family members about the cost of candy and soda when they were kids.
This is a great way to start family conversations about money and increase everyone's personal finance savvy.
Your children will probably be amazed at how the cost of goods has increased over the years. There's a good chance the older relatives will bring up "the value of a dollar" and purchasing power too.
4. Asset Allocation
It's important to teach children to save (so they can spend later). But they must also learn that their money needs to make more money to beat inflation.
In this section, they'll learn the basics of investing including the importance of asset allocation. Kids are asked to revisit their goals from earlier activities in this lesson.
Instead of just labeling a goal as short-or long-term, they now have to figure out what type of investment (stocks, bonds, savings) will help them meet their goals with different time frames.
As a parent, I would use this lesson to help teach my kids why we need different accounts for different goals. And how important it is to not just "set" goals but have a specific plan to reach them.
Children will learn that if their money is in the wrong type of investment, they probably won't end up with enough to reach their goals in the timeframe they want.
5. Diversification Simplified
If your child hasn't yet heard that putting "all of your eggs in one basket" is a bad idea, they'll understand that key concept by the end of this lesson. Through playing a risk management game, kids can make sense of the topic.
They use good examples that older kids and young teens can relate to, such as buying stocks in fast food, electronics, and toy-making companies.
Kids will learn that as things change over time, you want your money invested in different places and things to reduce risk.
More Resources for Parents and Educators
In addition to the Money Confident Kids program, you'll find a page on the website with Teaching Tools and Activities for parents or educators.
T. Rowe Price teamed up with Junior Scholastic to produce an 8-page supplemental reading called the Money Confident Kids Middle School Magazine.
There is also a Middle School Teacher's Guide to go along with the magazine. It provides step-by-step lesson instructions, handouts, and online supplemental articles.
While there's some overlap with the lessons on the Money Confident Kids website, additional topics in the reading guide include:
impulse vs. planned spending
teenagers and their common purchases
the effect of interest rates, and
how advertising affects buying decisions
The resources are a terrific support tool for any adult helping teach children about money.
All of the lessons have objectives aligning with financial literacy standards.
They identify essential vocabulary, ask key questions, include introductory information, and exit assessments. They also suggest ideas for extension activities.
Raise Money Savvy Kids
As a personal finance blogger, 30-year educator, and parent of two financially literate 20-somethings, I'm excited to see T. Rowe Price focus on helping kids learn about money and grow their financial confidence.
The Money Confident Kids program for older elementary and middle school-age children provides readings, activities, games, conversation starters, lesson plans, and more.
These resources can be beneficial for parents, teachers, scout leaders, or anyone who wants to help children become more financially savvy.
When you check out Money Confident Kids, you might think some lessons are too easy or too challenging. But remember, you don't have to do all of the lessons in the program.
Kids' readiness for financial education topics varies based on their age, interests, and life experiences. You can always come back to activities your child might not be ready for at a later time!
Don't be afraid that the financial terms in the activities are too hard for them to understand either. The Money Confident Kids activities use vocabulary children need to learn!
You'll find the usage of financial terms is in context. And exposing children to "language of money" will help build their confidence.
Check out Money Confident Kids! Download lesson files. Print off games and activity sheets. Load the mobile app for them to play.
Finally, use the conversation starters to aid you in talking to your children about money and help them become financially savvy kids and teens!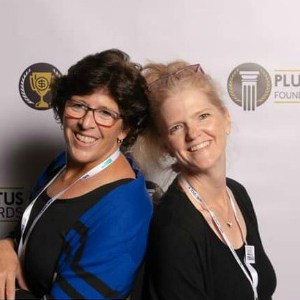 Amy and Vicki are the coauthors of Estate Planning 101, From Avoiding Probate and Assessing Assets to Establishing Directives and Understanding Taxes, Your Essential Primer to Estate Planning, from Adams Media.