Should You Invest in a Vacation Property?
(Please note, this page may contain affiliate links and we may earn fees from qualifying purchases at no additional cost to you. These earnings help us offset the cost of running this site. Read our Disclosure and Disclaimer for further info.)
You loved the house you rented at the beach. The ski-in, ski-out condo you rented over the holidays was perfect for your family. Your lanai overlooking the 4th tee at the golf resort was amazing.
The leaves at peak color all around the cabin you rented in the mountains reminded you of your childhood.
Now you're thinking about investing in a vacation property of your own. After all, you've been renting from other people who own vacation investment rentals.
Why shouldn't you consider buying a vacation home or vacation investment property yourself?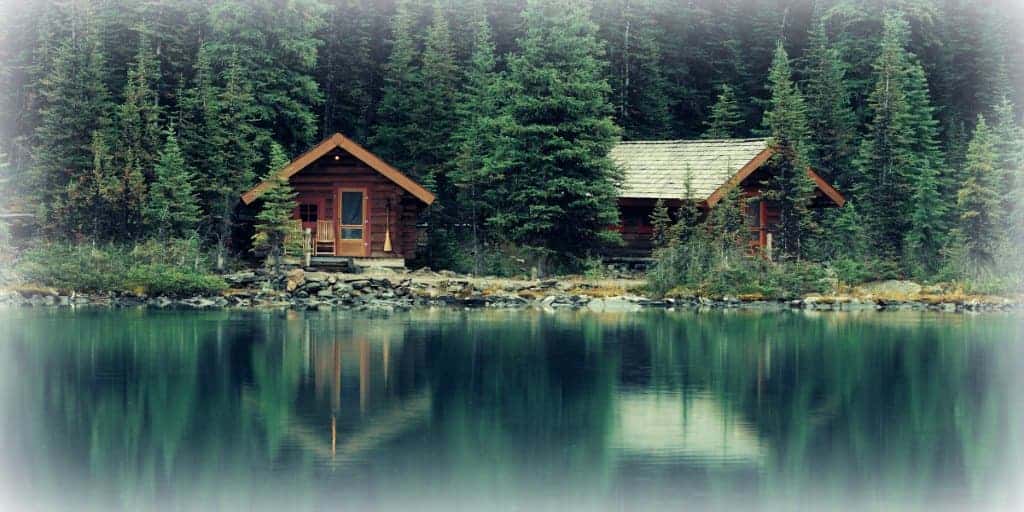 Vacation Properties By The Numbers
The 2017 National Association for Realtors (NAR) Investment and Vacation Home Buyer's Survey separates buyers into two categories – vacation home buyers and investors.
Average buyers use vacation homes mostly for personal stays, renting them out an average 30 days or less per year. Investors expect to rent out their vacation properties all year with a mix of short-term and more extended rentals.
The NAR reports vacation home buyers represent 12% of residential sales. Many of these bought a vacation home for family enjoyment or to convert to a new residence in the future. Others because they found a good deal purchasing a property off-season or at a reduced price.
Another 19% of all residential sales were vacation properties purchased by investors. These investors bought vacation homes to use strictly as alternative investment income properties because of the potential for appreciation. Or because they negotiated a great price.
Are You A Vacation Home Buyer, Investor, or Both?
Many people who consider purchasing a vacation property do it while on vacation or shortly after returning home.
If you want a vacation home for your family and friends to enjoy and you might consider renting it out for a couple of weeks each year to help pay the expenses, the NAR survey would categorize you as a vacation home buyer.
Your primary reason to purchase the property is for personal use and enjoyment. Another common name for these vacation properties is second homes.
If you've been eyeing properties while on vacation and all you see is dollar signs, you're thinking like an investor.
Your primary goal for purchasing a vacation property is making it a source of steady income. Planning to maximize profit from a real estate investment by renting it out all year, makes you an investor.
Some people blend the two options.
They rent out their vacation property the majority of the time while saving specific weeks for their own enjoyment. This can be more difficult to do if the investor/vacation home buyer has a strict travel calendar.
Personal use of the vacation home during peak seasons, or turning down longer-term rentals to use the vacation property for their own travel, cuts into any potential income generated by the property.
Know Your "Why" Before You Buy a Vacation Property
Take time to figure out exactly what your plan is for a vacation property. Being in the financial position to buy a vacation home to enjoy is very different than buying a vacation property and needing to rent it out to pay its expenses.
If you are considering purchasing a vacation home, you should be able to pay all of the expenses without renting out the property.
If you are an investor purchasing a property in a vacation or resort area, leave emotions out of your decision. The "perfect property" isn't perfect if you can't pay your expenses and if you don't make money.
Real estate investors need to do their typical due diligence on properties to determine if they are good investments.
If you plan to blend the options and enjoy the property – yet need some income from it to be able to afford it – you also need to think like an investor.
Others may say it's easy to rent out vacation properties when you aren't using the place – but do your own homework.
What if it is a warm winter and the ski season is cut short? Red tide along the Florida coast certainly cut into vacation rentals in parts of Florida last summer.
It's critical to know precisely how much rental income you would need to afford the vacation property. And have a back-up plan to pay expenses if it doesn't rent.
The Pros of Vacation Properties
Plenty of people decide to buy vacation homes and are happy with their decisions. If you chose a vacation home wisely, you can enjoy it for years and build wonderful memories and traditions.
Your vacation property may appreciate over time and even earn you plenty of rental income.
As an investor, if you purchase an excellent vacation property rental at a decent price and manage it properly or hire a great property manager – you can also make substantial profits.
Your vacation investment property may increase in value over time, putting a large sum of money in your pocket when you sell the home.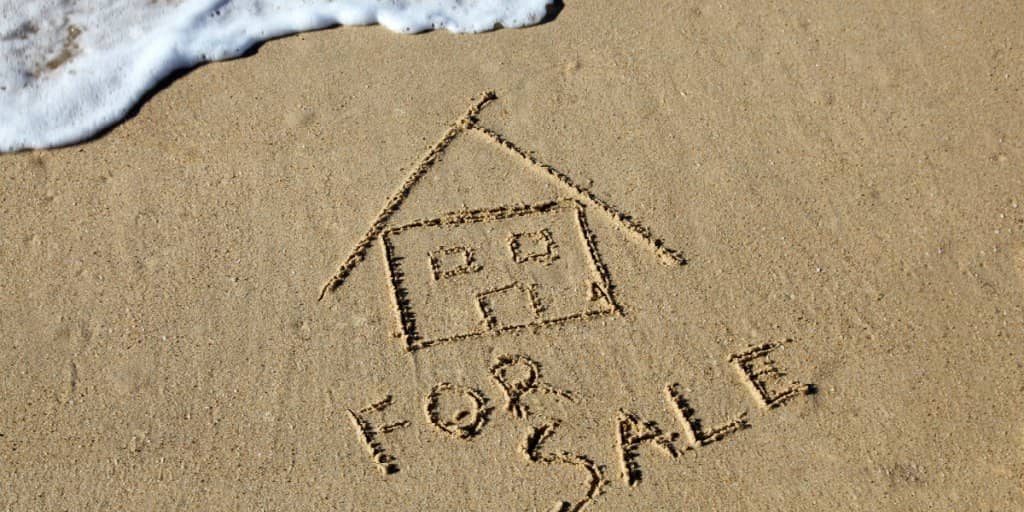 The Cons of Vacation Properties
Even though there are many benefits to buying a vacation home, there are plenty of drawbacks to consider.
If you're buying one for personal use, you may feel you are wasting your money should you want to vacation elsewhere.
Without a management company or willingness to pay for repairs, you could spend a lot of your vacation time doing work at your property-rather than relaxing.
When you have children, spending family time at your vacation property can become more difficult as they age and their involvement with friends, sports, work, and other activities increases.
Should you decide to rent out your vacation home for a few weeks each year, you need to be okay with strangers having use of all (or most) of your belongings.
You'll also need to follow HOA rules which may limit who you can rent your vacation home to and the length of their stay.
Other Considerations When Buying a Vacation Home
Insurance on your second home may also cost more than your primary residence. Vacation homes are vacant more often, guests will likely be staying on a regular basis, and the house may be in a remote area which all increase risk for the insurer.
You should also check with a tax professional to determine what expenses you can write off on your vacation home. Don't assume you will be able to write off things like mortgage interest without knowing what's allowed.
For investors, vacation investment properties can generate considerable income. But they may have more risk and costs involved too.
If a mortgage is required, investors pay higher interest rates and are required to make bigger down payments. When investing in a vacation property, you'll also need landlord insurance, and it would be smart to consider an umbrella policy too.
Homes at the beach may be subject to storm damage or destruction. Homes on golf courses may sit empty when the economy is struggling or when supply outweighs demand. Vacation rental properties also incur more wear-and-tear and damage as tenants come and go.
Property investors with vacation rentals assume a lot of risks as there are many things out of their control or difficult to control.
What About Buying a Timeshare?
If you accepted or considered accepting the perks by sitting through a timeshare presentation and tour, you may wonder whether buying a timeshare would make a great vacation property.
Keep in mind you aren't buying your own vacation property when you buy a timeshare. You're only buying a small part of a property with limited access to it.
You also have a minimal voice in what happens with the property. But you might have to make significant payments to keep that access.
Even though buying a timeshare usually costs much less than buying your own vacation property, it may be challenging to sell if you no longer want it. You are under lawful agreement to pay for whatever expenses you signed on for in your timeshare agreement.
Don't be sold on a timeshare just through the presentation and the promises they make at it. Be sure to take time and research the specific timeshare you are considering. Online searches will provide you with plenty of information about why buying a timeshare can be a terrible idea.
Should You Buy a Vacation Property as an Investment?
When on vacation, you ponder how great it would be to own property rather than "waste" money renting each year.
But don't let the crashing of the waves on the beach, the chance to ski up to your door, or being able to grab a drink from your fridge during a golf game cloud your thinking about vacation properties.
If you've never invested in a home outside of your primary residence, it's essential for you to learn more about real estate investing unless you can easily afford a vacation property.
Your excitement about owning your own vacation home may fade when you realize the risk involved and the expenses related to owning some properties.
If you plan to rent out a vacation property and can't manage it yourself, finding a great property manager can also be difficult and expensive.
"Running the numbers" for a vacation home or a vacation rental property can be eye-opening. Seeing all the figures you didn't initially consider when you began dreaming about owning a great home away from home, can be mind-changing.
Take time to run your numbers through a calculator like this one from Bric Vacation Rentals. It's an investment property analyzer allowing you to evaluate potential vacation investment property options and determine your return on investment.
When you do your homework, you may decide a vacation home or vacation rental investment isn't a practical option at all. Instead, you could look at other real estate options to build wealth:
If you realize owning physical real estate isn't for you, consider investing in a Real Estate Investment Trust (REIT) instead. You could then take your profits and rent vacation homes wherever you decide to travel!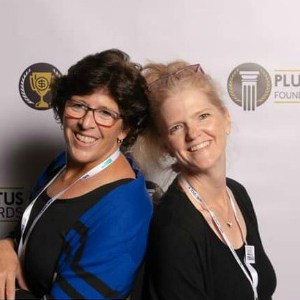 Vicki and Amy are authors of Estate Planning 101, From Avoiding Probate and Assessing Assets to Establishing Directives and Understanding Taxes, Your Essential Primer to Estate Planning, from Adams Media.