Flipping a House: What Should You Know Before Trying It?
(This page may contain affiliate links and we may earn fees from qualifying purchases at no additional cost to you. See our Disclosure for more info.)
Flipping a house is a popular and legitimate way to make money in real estate, but there are many things you should know before you open that door, so to speak.
When it comes to building wealth through real estate, flipping is one of the most talked-about strategies out there. Who doesn't love the idea of taking an ugly house and turning it into a beautifully remodeled home?
TV shows, like Flip or Flop, among others, have made house flipping a popular topic. But, don't let those shows mislead you.
Believe it or not, things are not always as fun, easy, and lucrative as they appear on TV.
While flipping a house can be a good way to make money in real estate, there are some crucial things to consider before you cross that threshold.
What Does it Mean to Flip a House?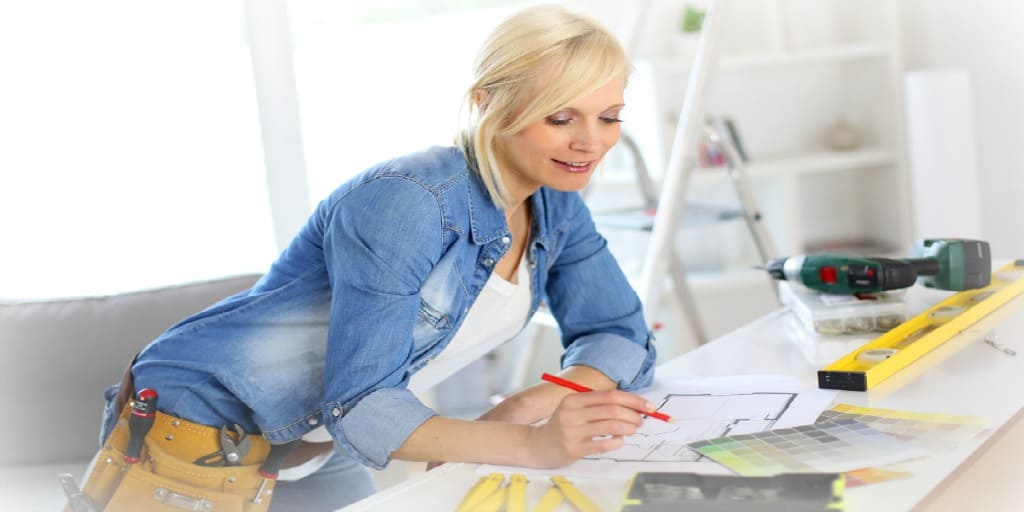 Simply put, to flip a house means to buy at a low price and sell at a higher price.
Buying low is essential to making a real estate flip profitable. But this is easier said than done.
When a house is priced below market value, it's a good sign it needs extensive repairs, updates, or maintenance.
Not only that, but homes priced below market value are relatively rare and tend to sell quickly, making the market competitive.
In house flipping, you generally can't just turn around and sell a house for a profit.
Most flip homes require repairs and improvements. This means – for flipping to be profitable – time, money, and hard work will be necessary to get the home in better condition and ready to re-sell.
Can you Really Make Money Flipping a Home?
The short answer is yes, you can make money by flipping a house. But to be successful, not only do you have to buy the right property, but you have to know what you're doing every step of the way.
So, while you can make money by flipping a house, you can also lose big if you overlook something or miscalculate the time and money involved.
10 Things You Need to Know Before You Flip a House
1. Flipping is a Job
Before you even think about flipping a house, remember this: Flipping a house is super labor intensive – you know, like a job. Flipping is a job.
Flipping isn't a passive real estate investment.
Even if you don't plan to do any of the actual rehab work yourself, you have to find and manage contractors, make daily decisions, and deal with new issues that pop up frequently.
2. How You'll Finance it
You need to secure financing (or have the cash) to purchase the property and do all of the rehab work too.
Since you need enough money for rehab costs, and there's the potential for these costs to go higher than estimated, financing a flip can be a little tricky.
If you get a loan, you'll pay higher interest rates, whether you're able to secure bank financing or use a hard money lender.
3. Your Market
You need to know your local real estate market and you need to know it well. A good realtor experienced with flips, rentals, and fixer-uppers is invaluable here.
Become very familiar with the neighborhood(s) where you want to flip a house:
How much are homes selling for in the area?
Is the market dependent on the season?
How long are homes sitting on the market before they sell?
What level of finishes do most of the homes have?
What are the most desirable characteristics of the homes in the neighborhood?
4. Your Purchase Price can Make or Break Your Flip
If you pay too much for a property, once you have the repairs and remodeling complete, you could find yourself walking away with a profit of $0 (or worse!).
To make flipping a house work, you have to find a property with a price low enough for you to pay for it, pay for all the rehab costs, and then sell it for even more.
5. Reliable Contractors
Not all contractors are created equal.
Unless you've already worked with reputable contractors, or know someone who has, it can be hard to know who to hire. And, you'll have to hire contractors (unless you have your own construction company).
From inspections to bids, to getting the actual work done on time, the success of a flip can be dependant on the quality of the contractors.
6. Your Skills
Believe it or not, one of the most essential skills you need to flip a property is the ability to manage a large project with lots of moving parts.
If this isn't your thing, you'll need to hire someone to do it for you (a general contractor).
If you plan to do some of the work yourself, be honest about your skills. And if the most work you've ever done on a house is painted the walls, you shouldn't plan on DIYing a flip.
In fact, even the most skilled DIYers will need help with things such as plumbing, electrical, and more.
7. Your Costs
Run your numbers. Then add 30% and rerun them.
You might want to tack on another 10-20% more just to make sure. And then get a second or third opinion.
Expect to pay more for rehab than you think you'll need to. If your wrong, you'll be pleasantly surprised and walk away with a nice profit.
When it comes to the costs of rehabbing a property, you're always better off to start with a pessimistic view of the costs involved.
8. Your Exit Strategy
Ask yourself the hard questions.
What if you buy a property and it costs more than you planned?
Where is the money going to come from?
What if you can't sell it when it's done?
Can you afford to hang onto it?
For how long?
Realistically evaluate what you'll do if the flip doesn't go according to plan.
Maybe you could hold onto the property and turn it into a rental.
Maybe you have extra cash stashed away to use if costs go higher.
Perhaps you could turn it over to a general contractor if it's beyond your scope of ability.
9. Your Timeline
Figure out your timeline. And then add 30% more time. Then tack on a little more, just to make sure.
Things always take longer than initially thought. If they don't, that's great. But it's wise to allow for extra time to deal with unforeseen issues that'll inevitably pop up.
10. A Flip Isn't Your Home
As much as HGTV likes us to think flipping a house is fun, remember, flipping is a business and should be treated as such.
First of all, it shouldn't feel like you live there, or you're spending too much time there.
Second, you shouldn't remodel the house like you were going to live there.
Make the updates and finishes appropriate for the specific house, neighborhood, and resale price of the home. In other words, don't buy high-end materials if you aren't flipping a home in a high-end community.
Final Thoughts on Flipping a House
Once your flip is complete, you'll want to sell the home fast to maximize profit.
Flipping a house can be an exciting prospect! It's one of the many ways to make money in real estate. You might also consider holding the mortgage for your new buyer as an additional way to increase your earnings.
Experience is the best teacher. But flipping a house isn't HGTV easy. It takes patience, money, time, and hard work.
But really, like anything else, you never know until you try.
Article written by Amanda