Live In House Flipping: A Good RE Investing Strategy?
(This page may contain affiliate links and we may earn fees from qualifying purchases at no additional cost to you. See our Disclosure for more info.)
Live in house flipping is a real estate investing strategy that can certainly pay off – if you're up for the challenge.
It's a slower approach than traditional house flipping. But live-in flips have some unique advantages that can make them profitable.
With a live-in flip, you live in your investment – while you fix it up to sell later for a profit. When done right, this approach enables you to tap into tax benefits that can make it a profitable endeavor.
If you're wondering if live-in-house flipping is a good real estate investing strategy for you, read on!
Pros & Cons of Live-in House Flipping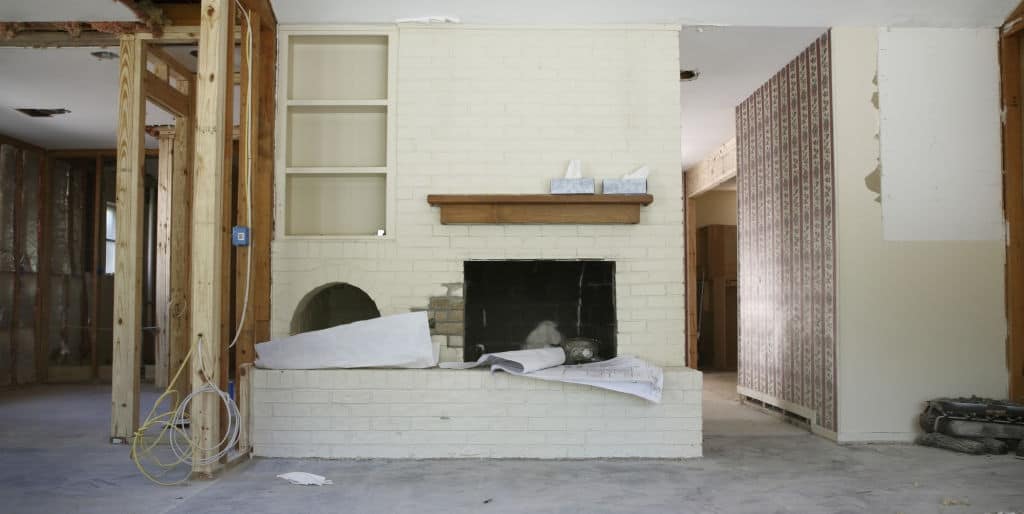 6 Benefits of Living in Your Flip
1. You won't pay income taxes when you sell (if you follow the IRS rules).
With a typical flip, you pay capital gains taxes on your profits when you sell the house.
For a live-in flip, if the home is your primary residence for at least two of the five years before the sale, you're exempt from capital gains taxes. The tax benefit is the IRS Section 121 exclusion.
This tax break is great, but it's worth mentioning that it comes with limits:
You can't have an exclusion from another home in the previous two years.
For individuals, the limit of the tax exclusion is $250,000, and for couples, it's $500,000. Any profit above this is subject to capital gains tax.
There are exceptions to the two-year rule.
Active-duty military is exempt. Also, if you're required to move for your work, have health problems, or other "unforeseen circumstances," you could qualify for an exception. (Exceptions need documentation, and each scenario will differ.)
2. You'll be paying only one mortgage.
You have to live somewhere. When living in your flip, you pay housing expenses on one property. Your mortgage payment and holding costs, double as an investment and cover your housing too—win/win.
Of course, you could own other properties as well. But the idea is, you can make money in real estate without having to take on multiple mortgages.
3. You're not as rushed.
Unlike traditional flips, you don't have as much of a concern over the holding costs adding up over time and cutting into profits when living in your flip.
You can take more time to complete projects and not feel like you're always up against the clock.
4. You'll save (i.e., make) more money with DIY.
Having the advantage of more time and convenient access to your project means you can do more of the work yourself.
Your local codes dictate if you hire pros for the more technical (and dangerous) jobs, such as electrical, plumbing, and structural work.
Still, you can tackle much of the finish work yourself, from flooring to painting to landscaping and more.
If you have the liberty of more time, you can save a ton of money by finding discounts and sales on materials too.
5. You have more financing options.
Since the flip is also your primary residence, you can finance it as such. You may qualify for lower interest rates and down payments, over-borrowing for an investment property.
6. You have more exit strategies.
You undoubtedly plan to sell your live-in flip when the renovations are complete. But the real estate market can change in two years. If the market turns in unexpected ways, live-in flips give you exit strategies you don't have with a standard flip.
If you see it won't be profitable to sell the house, you can:
7 Live-in Flipping Drawbacks
1. It's a slow investing strategy.
You can only do one live-in flip, every two years if you want to take advantage of the tax savings. This makes living in your flip a much slower real estate investing strategy than many other methods.
2. It's messy and inconvenient.
Living in a flip house means living in a home that's dusty and chaotic, with tools and materials strewn everywhere.
There will be times when some rooms aren't usable (like the bathroom and kitchen). So, sometimes you'll be without the modern-day conveniences to which you're accustomed.
The messiness and inconveniences can be manageable, but it's nearly impossible to eliminate them.
If that isn't enough, you'll likely have people in and out of your home often. This will be the case if you need to hire contractors to do some of the work on your house.
3. It takes up much of your free time.
When you opt to do much of the work on your flip yourself, you could find yourself working more than relaxing.
And if you work a full-time job, it'll be even more time-intensive. You'll have to squeeze projects into nights and weekends when you would typically relax and spend time with family and friends.
4. Your numbers could be off.
There are a few ways your numbers can be off:
You fail to run the numbers on the house as an investment (and instead buy it as your residence).
You underestimate the cost and extent of renovations.
You overestimate your skills and ability to perform the work yourself.
The real estate market takes a turn for the worse after you buy.
While it helps to run all possible scenarios before you buy the live-in flip, nothing is guaranteed. You should plan for multiple exit strategies.
5. If you have to sell early, you could lose the tax benefit.
It's true, there are some exceptions to the IRS two-year tax exclusion. But if you have to move out before the end of two years, you might lose the tax benefits of a live-in flip.
6. You "forget" it's a flip – pay too much, over-improve, or make it your own.
At any point along the way, you could lose sight of the fact that your flip that you're also calling home is a real estate investment. That's when you're at risk of losing money.
Fall in love with the house when you buy it, and you could pay too much
Make more improvements than you should for your market, and you can narrow your margins
Make changes to the house to suit your tastes, without considering how buyers will feel about it, and you can limit your buyer pool
7. You move more often.
Moving is stressful and can be expensive too. With the live-in flip investing strategy, you could move about every two years.
Things to Ask Yourself Before Committing to a Flip
Do the numbers work in your favor?
Treat a live-in flip as a business decision, like any other flip – even though you'll be living there. From the start, the numbers need to make sense for it to be a profitable investment strategy.
Do you have a realistic projection of the purchase price plus renovation costs, and the after repair value (ARV)?
When running these numbers, it helps to be conservative. Renovation costs are almost always higher than estimates (and sometimes ARV's are too high).
What are your exit strategies?
What would happen if you have to move before the end of two years?
What if the real estate market changes, and you can't sell the house for what you projected?
What if the house won't sell?
Before you buy a house to live in and flip, run these scenarios. If you buy at the right price, you will have more options.
Do you really have the time to do a house flip?
Do you have the time to do the work and hire contractors?
If you work a full-time job, you will have to find time outside of work. And if your full-time job is stressful, residing in your flip will make it more so.
Also, your time with family and friends will be more limited.
Do you have the skills to manage a flip you live in?
If you plan to DIY part of the renovation, do you have any experience? (If not, consider starting with a smaller project).
Can you handle a project with lots of moving parts? Can you approach the flip as a business?
Are you patient enough to get the job done?
Home renovations take time and patience. It won't be fast, and it won't be easy. And you should expect that things won't always go according to plan (budget time and money for the unexpected!).
Is your family situation conducive to living in a construction zone?
If you have a large family or small children, a live-in flip will be more challenging.
There may be times when you don't have a functional toilet. You might not be able to use the kitchen to prepare food and wash dishes for a time.
Can your family do without some modern conveniences without it being a massive disruption?
Before You Make an Offer – Prepare
Live-in flips are not all HGTV and Pinterest! Think it through and prepare.
Mentally prepare. Flipping a house will likely take longer and be harder than you expect.
Set appropriate expectations. It will take more time, money, and patience than you plan for.
Prepare to deal with scenarios you've never dealt with before. But, also know that with time (and lessons learned), you'll make it through.
Keep your eye on the prize throughout the process.
Organize. Plan your strategy for getting the work done.
Write it down – and then rewrite it when things inevitably change. Be flexible, but always have a plan of attack.
As you work, clean as you go. Keep your tools and materials organized – where you can find them when you need them.
Sure, organizing and cleaning take a little time, but it'll save you from wasting time looking for things later.
Prepare financially. You've already run the numbers and know how much you will need for the renovations (right!?).
Now, ensure you have the financial resources set aside to spend more when you need to (most projects will cost more than you expect).
Set it up to keep your personal and business (flipping) finances separate.
Is Live In House Flipping a Good RE Investing Strategy for You?
A live-in flip provides financial benefits no other active real estate investing strategy offers. Though it's a slower strategy, it can pay off when done right.
Before opening that door, weigh the benefits and drawbacks to determine if a live-in flip is the best real estate investing strategy for you.
Additional Reading: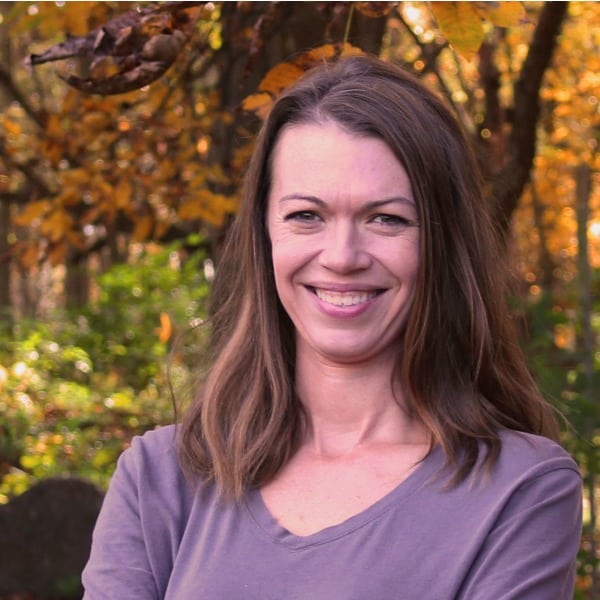 Article written by Amanda, a team member of Women Who Money and the founder and blogger behind Why We Money where she enjoys writing about happiness, values, and personal finances.