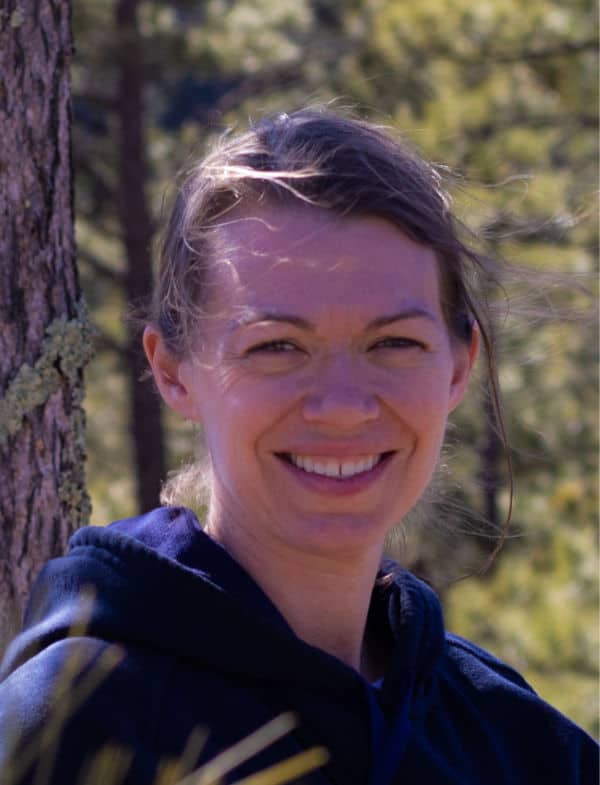 Amanda Kruse is a team member of Women Who Money and the founder and blogger behind Why We Money.
Amanda loves writing about happiness, values, money, and real estate. She was a social worker before she became a stay-at-home parent and experienced side hustler 19 years ago.
When Amanda's not writing, she's traveling, hiking, biking, gardening, and volunteering with several of her favorite local organizations. Her most cherished time is spent with her husband and her 17 and 19-year-old kids.
Connect with Amanda: Twitter, Facebook, Pinterest
Articles by Amanda:
My Financial Mistakes (and wins!) as a Stay at Home Mom
Employee Assistance Program (EAP): How one can help
When Searching for More Savings Costs You Time + Money
Medical Savings Accounts: FSAs, HSAs, and HRBs Comparisons and Options
Is a Kitchen Remodel a Good Investment?
Basement Remodel: Is the value worth the cost?
Financial Planning: what, why, and how to create a financial plan
Is Your Home Protected? What your insurance might not cover
Common Budgeting Mistakes and Tips to Avoid Them
How Can Community College Save You Money?
Credit Card Rewards Program Mistakes [+ how to avoid them]
Social Security: Planning for it (or not) in your future
Common Real Estate Investing Mistakes [+ how to avoid]
Is Having Multiple Bank Accounts a Good Idea?
Bad Investing Advice: What to ignore [and why]
How Do I Get My Real Estate Purchase Offer Accepted?
Why You Need a Home Inventory and How to Create One
Common Home Buying Mistakes and How to Avoid Them
What is an Accredited Investor and the Benefits of Being One?
Sunk Costs: What They are and When to Ignore
How To Buy A Home: From Viewings to Closing
How Can You Make Managing Your Money More Fun?
What are Exchange Traded Funds (ETFs)?
What is the Best Way to Build a Budget-Friendly Work Wardrobe?
Hiding Money From Your Spouse/Partner – Is It Ever Okay?
What Are The Most Significant Employee Benefits?
What Are The Best Free Or Inexpensive Health Apps?
Is Live In House Flipping a Good Real Estate Investing Strategy?
What Is Elder Fraud And How Do We Prevent It?
What Is A Money Story And How Can It Affect Your Finances?
IRA and 401(k): How Do They Differ and Which One Should I Invest In First?
What Should An Emergency Budget Include? [Adjusting Finances in a Time of Crisis]
What Financial Protections Do Stay At Home Parents Need?
Becoming A Landlord: What Should I Know First?
Should You Financially Support Your Adult Children?
What Is An Investment Policy Statement And How Do I Write One?
How Do I Begin Investing In Stocks? [Stock Market Basics]
Buying a House: What Do You Need To Consider and What Are the Best First Steps?
Is Buying Rental Property In A College Town A Good Idea?
Should You Borrow Money From Friends or Family?
How Can You Use Values To Make the Best Money Decisions?
In What Ways Can You Cut Monthly Expenses And Reduce Spending?
How Does Being Wealthy Differ From Being Rich? Can You Be Both?
How Do I Get Rid of Private Mortgage Insurance (PMI)?
How Do I Maintain Friendships When Incomes And Money Values Differ?
Starter House Or Forever Home? Considerations When Buying Your First Place
Postnuptial Agreements: Who Needs Them And Why?
What Is A Backdoor Roth IRA And Is It Right For Me?
Tipping: Should I Tip? When And How Much?
When Is The Right Time To Refinance My Mortgage?
College Students And Money: Should College Students Have Credit Cards?
Is It Better To Sell Home By Owner Or Use A Realtor?
How Can You Save Money When You Move?
Which Home Renovations Return Value and How Do I Pay For Them?
Should We Be Discussing Money Troubles With Others?
What Investing Terms Do I Need To Know Starting Out?
What Is A Certificate of Deposit And How Do CD Ladders Work?
What Is A 401(k) Loan And What Are Its Pros And Cons?
Should I Buy My Parents' House?
What Coverage Do I Really Need When Insuring An Older Car?
What I Should I Know Before I Try Flipping A House?
Is House Hacking The Best Way To Invest In Real Estate?
What Should I Know Before Investing In Single-Family Rentals?
What Home DIY Projects Are The Best To Tackle?
What Does My Car Insurance Cover?
Why Do So Many People Split Up Over Money?
A Life-Changing House Flip and Lessons On the Value of Time on Make Smarter Decisions