College Students and Credit Cards – A Good Plan?
(This page may contain affiliate links and we may earn fees from qualifying purchases at no additional cost to you. See our Disclosure for more info.)
For many young adults, college is when the topic of money and finances gets real.
Many college students start to manage money on their own for the first time in their lives.
College students use money daily. Many have recurring bills to pay, such as rent, insurance, and tuition.
They also have to pay for food, gas, other needs, and entertainment.
They tend to use cash for smaller purchases (under $20), but most college students use a debit card when making larger purchases. According to a report by Sallie Mae, 85% of college students have and use a debit card.
Over half of college students also have and use a credit card. Credit cards play a significant role in many college students' finances (especially as they get older).
The decision of whether college students should have a credit card is an individual one. But it's a decision that should go along with guidance and financial education.
As with anything in life, it's always better to get started on the right foot.
Financial Education for College Students is a Necessity & Parents are Key
College students who've had financial education are far ahead of their peers.
Not only do they start with more knowledge, but they're also likely to have more experience using money-management skills, setting them up for a better financial start after graduation.
Where do college students get their financial education? College students say they learn most of what they know about money management from their parents. Yet, most of them report wanting to learn more!
Get our free ebook, What Your Kids Need To Know About Money For Future Financial Independence.
According to a survey by US News, 40% of college students haven't been taught about credit cards before they start using them.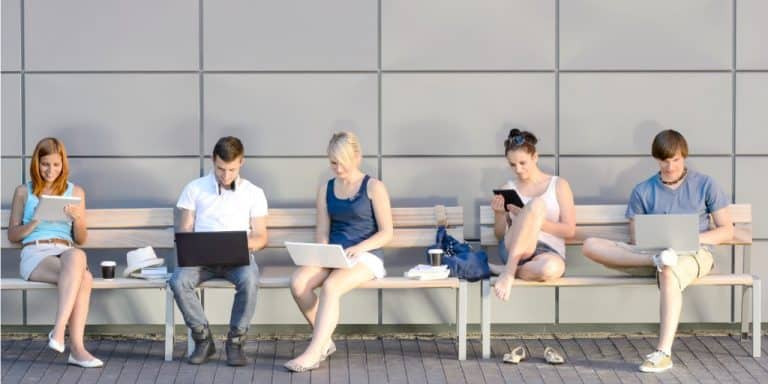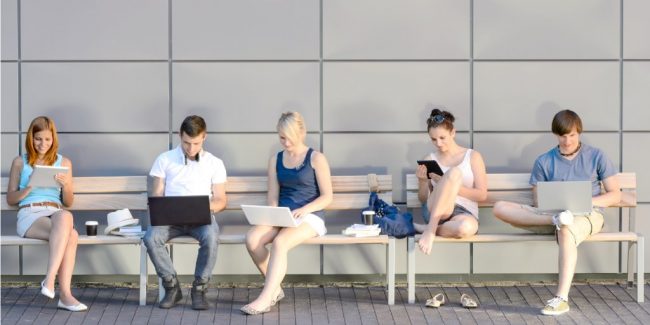 So, when it comes to whether college students should have credit cards, parents play a huge part in their education and success.
Parents have to open up the lines of communication with their kids when it comes to money. Like it or not, it does impact a student's future.
How Parents Can Help with Credit Card Readiness
As a parent, what can you do to prepare your teen for a credit card?
Besides talking about and encouraging the use of money in childhood, the first step is learning to use a debit card responsibly in high school.
High school students can learn to use a debit card within the restrictions of their bank account (without the debt that goes along with a credit card).
Parents can teach them how to use the card, balance their account, what it means to overdraft, and how to make deposits and withdrawals.
Parents (and schools) should discuss the difference between debit and credit cards. They should:
Learning how to order, read, and understand a credit report and manage a credit card (starting with a debit card) while your young adult is still living at home makes the transition to a credit card easier.
Sixty-eight percent of students with credit cards say their parents influenced choosing their first credit card.1 This goes to show parents do have an impact when it comes to students' finances.
Some kids may not seem all that interested in learning. But, many parents will tell you from experience, they do hear you. It's worth talking about even if you feel like you're talking to a brick wall.
At the very least, when they're ready, they know they can come to you for guidance.
Why Should a College Student Get a Credit Card?
Some teens might not want a credit card. They might not feel like they need one yet, or they might be afraid of getting further into debt. But, by the end of college, most college students do have a credit card of their own.
The top reason most college students get a credit card is to start building a credit history.
Younger students are more likely to get their first credit card because their parents suggest it or they want to shop online. Older college students are more likely to get a credit card to earn reward.1
For those who do get a credit card, there are several benefits – when using the card responsibly.
Benefits of having a credit card in college:
Helps students build a credit history. This, in turn, helps them get lower rates on insurance, increases their odds of securing employment, and enables them to rent an apartment more easily.
Protects them against theft or fraud. Students can carry less cash. And if they lose their card, or get it stolen, they are liable for less and can recover faster than with a debit card.
Rewards. Some cards offer cashback or travel rewards. If the student pays off their balance each month and incurs no interest, the rewards pay off. (But there are plenty of mistakes that can be made too!)
Other benefits. Most credit cards often have extra cardholder benefits, such as credit score monitoring, warranties on purchases, travel insurance, and more.
Is the Student Ready for a Credit Card?
Credit card readiness depends on education and experience. If a college student has used a debit card responsibly and had parental or other financial literacy, they're likely ready to have a credit card.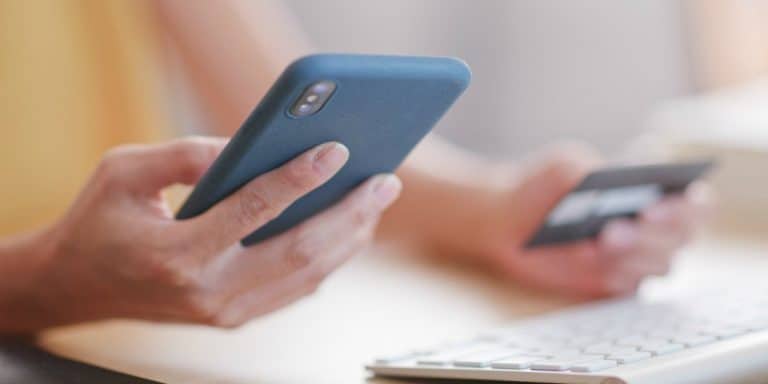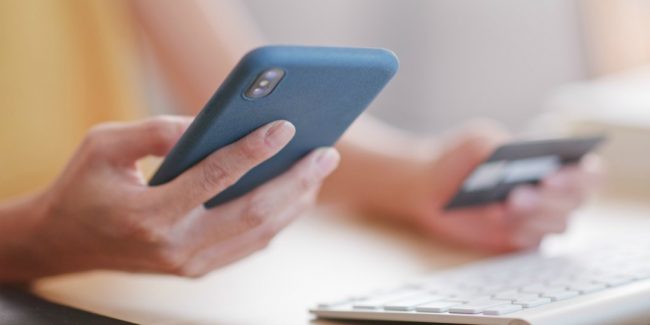 Credit Card Options for College Students
Parents know if a student is ready to be a responsible, authorized user on their card.
Trust is a big deal here. Has the student demonstrated responsibility?
Adding a Student as an Authorized User on Parent's Card
Are they trustworthy with their debit card, cash, belongings, and work responsibilities? Do they generally follow through on what they say they will do? If so, parents can probably trust them with a credit card too.
If the student is always broke, late, or otherwise irresponsible, parents might want to wait to add the child as a user to their card.
Benefits of adding the student as an authorized user:
An excellent start to building credit
Parents can provide education, lessons, and answer questions
Parents' good credit passes on to the child, giving them a head start on a building a good credit history
Drawbacks of adding the student as an authorized user:
The student can use the buying power to rack up high charges
Parents are legally responsible for their children's purchases
Parents who pay the bill for students have higher balances
Parents should talk about credit limits and how their child will pay them back for charges made on the card. Here's an interesting finding from the study by Sallie Mae:
"Students whose families pay their credit card bills carry an average balance nearly double the amount carried by students who pay their own credit card bills."
Takeaway? Put the responsibility of payment on the student. It's better for everyone involved.
Getting a Traditional Credit Card in Their Name
If a college student has proof of a steady income, they might qualify for a conventional credit card. Students may have higher interest rates and lower credit limits due to their limited credit history. When used responsibly, traditional credit cards are an excellent way to start building credit.
Some credit card companies will have more strict requirements.
They may need a more extensive credit history or a bank account with the company before issuing a card. If this is the case, the student can look at alternatives to a traditional credit card.
Alternatives to Traditional Credit Cards for College Students
Secured credit cards. These cards are secured with a cash deposit (generally $200-500) and have an annual fee. But they work like a regular credit card.
They have low limits, so the chances of going deep into credit card debt are restricted. They're a low-risk way to help the student build credit and learn to use a credit card.
Student credit cards. These cards are much like traditional credit cards. They're unsecured credit cards designed for students with no credit history.
They don't require a deposit and typically don't charge an annual fee. These cards are an excellent place for students to start if they don't qualify for a traditional card.
Final Thoughts on College Students & Credit Cards
When you look at the staggering amount of credit card debt people have and consider that many college students are just beginning to make financial decisions on their own, it's smart to think hard about whether opening a credit card account for your teen or young adult makes sense.
While having a credit card makes it easy for a college student to buy what they need (and what they want), it can also start them down a path to paying high interest rates and racking up more debt than they can pay off.
Have open conversations with your child about debt, spending, and the use of credit cards.
Make it clear what your expectations are if you allow them to be authorized users on your credit cards. And if they choose to get their own credit card, make sure it is clear who will pay the bill and what will happen if payments aren't made.
Your kids may get annoyed with all the "money talk," but they will thank you when they aren't struggling to pay off multiple credit card balances and dealing with low credit scores that can affect so many parts of their life.
1 Majoring in Money: HOW AMERICAN COLLEGE STUDENTS MANAGE THEIR FINANCES
Article written by Amanda