How Can a Bad Credit Score Hurt You?
(Please note, this page may contain affiliate links and we may earn fees from qualifying purchases at no additional cost to you. These earnings help us offset the cost of running this site. Read our Disclosure and Disclaimer for further info.)
As you may be aware, your credit score is kind of a big deal.
A good score makes life easier, while a bad score might make it pretty difficult.
The trouble is, a lot of people don't realize what their credit score really is. Or how having a bad credit score can hurt them.
Here's what you'll face if your credit score is bad:
Trouble obtaining new credit
Higher interest rates if approved
Higher insurance rates
Trouble obtaining an apartment lease
Difficulty getting a cell phone contract
Potential issues getting hired for certain jobs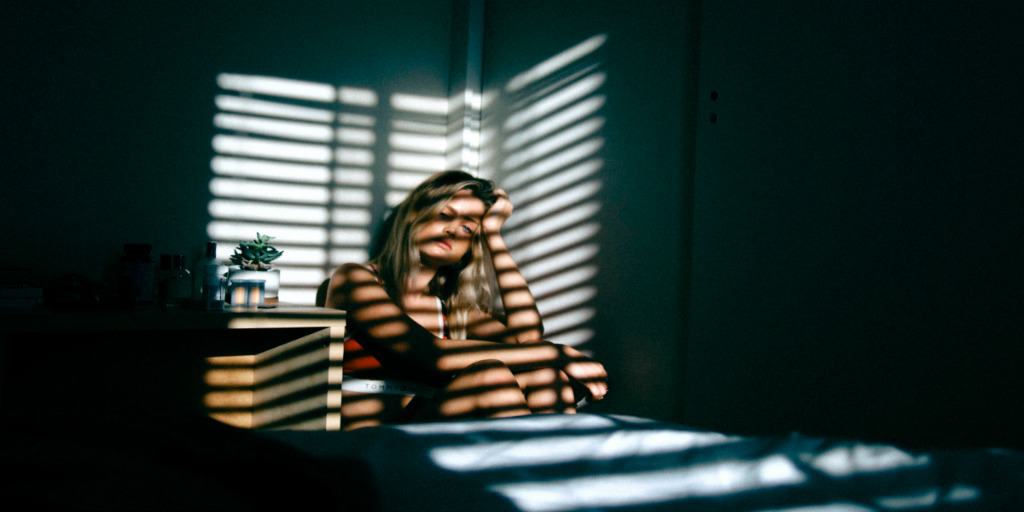 What is a credit score?
Your credit score is a three-digit number between 300 and 850.
Lenders use it as a tool to help them assess how risky it would be to extend credit to you.
Higher scores are better, meaning people with higher scores look less risky.
The higher your credit score, the more likely it seems you will make payments as agreed.
How are Credit Scores Calculated?
Your credit score is calculated based on a number of factors obtained from your credit report.
These factors include the number of credit accounts you have, the length of your credit history, the proportion of your available credit you're using, and your payment history. Payment history accounts for about 40% of your score.
There are three major credit bureaus, and your credit score might vary a little between them. This is because you might have an account with a creditor that doesn't report to all three.
Credit bureaus can only calculate scores based on the information available to them, so missing information might cause some discrepancies.

What is a Bad Credit Score?
Equifax, one of the three major credit bureaus, categorizes scores in the following way:
Excellent: 750 to 850
Good: 700 to 749
Fair: 580 to 669
Poor: Under 580
As you can see, a bad credit score is under 580. A fair credit score can also present some problems. You really want to be in the 700+ range.
If your credit score is on the lower end of things, here's what you can expect:
Trouble Obtaining Credit
If you have a bad credit score, it will be hard for you to get credit. This includes things like credit cards, car loans, mortgages, lines of credit, and personal loans.
As discussed here, some credit products are harder to get approved for than others. However, a credit score in the poor range will make it hard to qualify for anything.
If you've been late on multiple payments in the past, you likely have a low credit score. That low score is a signal to lenders. It tells them they can't rely on you to make payments on time.
That makes you a risk – what if you don't pay at all? When you think about it that way, it makes perfect sense lenders don't want to loan money to people with bad credit scores.
If you don't qualify for credit, you might face these challenges:
Inability to become a homeowner
If a lender won't approve you for credit, you can't get a mortgage without a strong co-signer. While homeownership is not right for everyone, some people who plan to stay in one place for a long time would prefer to build equity in their own homes rather than pay rent.
If you have a bad credit score, renting might be your only option.
Difficulty buying a car
When buying a car, your best financial bet is usually to pay cash. However, if you don't have the cash, you need to look at financing options.
Unfortunately, if you have a bad credit score, it will be difficult to get approval for a car loan. If you can't get a car, your transportation options will be limited to public transit and relying on others for rides.
Depending on the transit system where you live, not having a vehicle might mean you can only consider employment opportunities serviced by bus or subway routes.
High-Interest Rates
If your credit score falls in the fair range (and sometimes even if it's poor), you may still qualify for some types of credit. Unfortunately, the catch is you'll pay higher interest rates than people with healthier scores.
You often see used car lots advertising they approve customers with bad credit. What they don't boast about is the hefty price tag attached.
If you need a car and this is the only type of loan you qualify for, you will end up paying much more than the car is worth over the term of your loan. Not a situation you want to be in!
Higher Insurance Rates
In some states, poor credit can have a big impact on insurance rates. An InsuranceQuotes.com report showed a homeowner's premium could double for someone with poor credit compared to those with excellent credit.
It's important to find out if the insurance quote you are receiving is based on your credit score. Shopping around for insurance can always save you money but if your credit isn't great, it's the only way to get the best rate possible.
Contract
Did you know that cell phone companies do a credit check before issuing a contract?
This is because they want some indication you're not going to take the discounted phone and skip out on your bill.
Unfortunately, your bad credit score will not inspire confidence. They may refuse to give you a contract, or ask for a security deposit. If you can't get a contract, you'll have to buy a phone outright and go prepaid. Depending on your needs, this could end up being pretty costly.
Possible Trouble Getting an Apartment Lease
Same as cell phone providers, landlords may run a credit check before leasing you an apartment. If it turns out you have a bad credit score, they may not want to rent to you.
This reduces your options and means you might end up paying more or living in an area you don't want to be in.
Possible Issues Getting Hired
Depending on where you're applying, prospective employers might conduct a background check, including pulling your credit report.
Having a bad credit score can hurt your chances of being hired. This depends on the nature of the job, but being limited in your career options is never a good thing!
Final Thoughts
Now that you know the different ways a bad credit score can negatively impact you, you probably want to start thinking about ways to improve it.
The good news is you absolutely can build your credit score and keep it high.
Sign-up for free credit reporting with services such as Credit Sesame or MoneyTips, and you'll find the resources and tools you need to begin improving your score today.
Article written by:
Sandra Parsons, a freelance writer, behavioral finance expert, and blogger. She has a master's degree in psychology and believes small behavioral changes are the key to big life changes – including financial ones.