Are Low-Cost Cell Phone Plans Worth the Savings?
(This page may contain affiliate links and we may earn fees from qualifying purchases at no additional cost to you. See our Disclosure for more info.)
Every month you look at your cell phone bill and ask yourself – Is it really worth the money?
You know it's crazy, but month after month, you just keep paying the bill. And it can add up to thousands of dollars by the end of the year and up to $75,000 over a lifetime.
But you justify it because you have to have the latest phone, your service can never be interrupted, and everything you do requires a ton of data. Right?
Be Honest With Yourself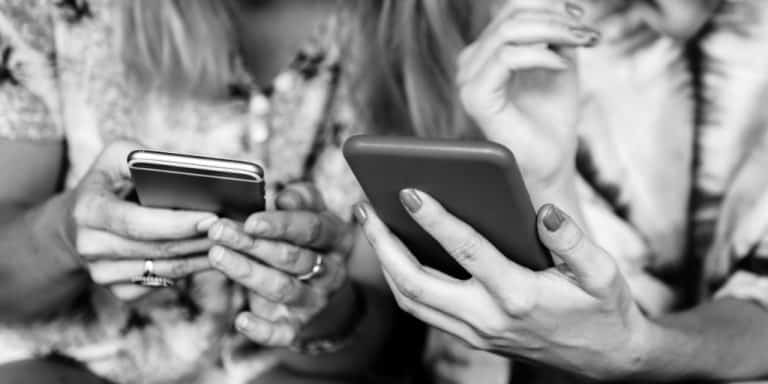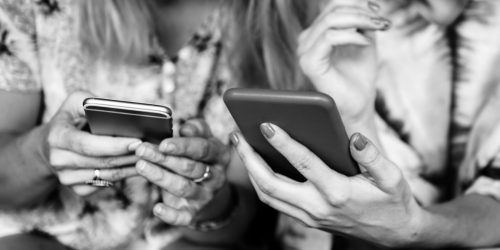 Rather than asking yourself the same question every month, ask yourself the hard questions once.
Why do I have to have the latest and greatest phone? (There may be cheaper or older phones with all of the features you actually use! Or maybe you could skip the upgrade just once?)
What would I do if my service is interrupted for a short time? (This can happen on all carriers, so you should have a backup plan for emergencies anyway.)
How much data do I really use? (You might be surprised and use less than you think you do.)
Could I cut back on data usage or use wifi more often? (Are you just being lazy by not switching to wifi when it's available? And what about cutting out some mindless screen time? You frequently complain you don't have time to exercise!)
And then there is the most crucial question – What else could I do with the money I'd save?
Hint: The answer is PLENTY. You could pay off debt, create or add to an emergency fund, save and invest for your future, or…. You get the idea.
Is Low-Cost Cell Phone Plans the Answer?
You will still need to pay for a cell phone plan, but you might be able to reduce the cost significantly. Your bill might drop by 50% or more – depending on the service you choose. And you can still have unlimited calls/texts and plenty of data each month.
But you're going to have to learn about low-cost cell phone options and keep an open mind. You'll also have to decide what is most important to you – your current phone and plan or more money. Maybe a lot more money.
There are times when it makes sense to stick with the "big" carriers. But for most people, the long-term contracts and the high cost of service just doesn't make sense.
Even though it seems like the cost of your new phone is meager – remember, you are still paying them back. And you're probably spending a lot more than you realize.
Start by Learning About MVNO's
What's an MVNO? A Mobile Virtual Network Operator. MVNO's resell wireless communication services from the more prominent carriers (Verizon, AT&T, Sprint, T-Mobile.)
These low-cost cell phone operators get wholesale rates and set their own prices while reselling to you under their own brand name. Almost all prepaid cell phone plans are offered through MVNO's. And don't let "prepaid" scare you away.
They are designed to save you money – while providing great service!
Start your research by searching MVNO + (the carrier you currently use). Then look at the options and what you might save! The Women Who Money Team has tried (and currently uses) various MVNO's.
Here are our reviews of Total Wireless, Republic Wireless, Tello Mobile, and a guest contributor's review of Google's Project Fi.
This is an excellent time to start learning! If you have a specific MVNO you'd like us to review based on your current service provider, let us know! We're happy to do the work for you!
What Really Matters
After you search and look at the low-cost cell phone options, take the amount of money you would save each month and multiply by 12. That's what you'd keep in your pocket in a year by making a change.
If your employer subsidizes your phone on a major carrier through your employee benefits package, it may make sense to stay on your plan. But at least you've learned about other low-cost options.
Finally, think about what really matters to you. Are the latest phones and the fastest download speeds starting to control you?
Or do you need to take control of your finances and consider making a move to a low-cost MVNO or a different carrier?
Remember – you won't have to sacrifice much at all (if anything) on many of these low-cost cell phone plans. And if you have kids, reconsider adding them to any big carrier plan you have.
MVNO's are an excellent way for your kids to start learning about how to save money on cell phone service!
Have a money question you'd like answered? Submit it here.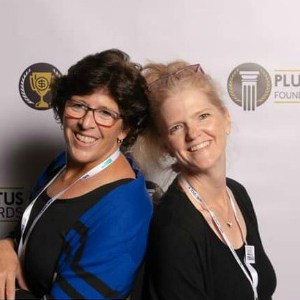 Amy and Vicki are the coauthors of Estate Planning 101, From Avoiding Probate and Assessing Assets to Establishing Directives and Understanding Taxes, Your Essential Primer to Estate Planning, from Adams Media.