How Much is My Employee Benefits Package Worth?
You just got the call you've been waiting for, and they offered you the job!
Before you rush to accept, it's important to make sure you know what you agree to.
You may have discussed the salary in the interview but do you understand the value of the employee benefits package coming with the position?
When you consider career options, accepting your first job, or seeking advancement in your field, salary may play a significant role in the decisions you make.
Total Compensation Matters
Data from the Bureau of Labor Statistics would suggest shifting your focus to the total compensation offered instead.
Total compensation is equal to the salary plus the value of the employee benefits package. The average benefits package is over 30% of an employee's compensation.
So for example, on a $55,000 salary, more than $16,500 is spent (on average) on the benefits package, for total compensation of at least $71,500.
With some employers providing more benefits and others less, it makes sense to weigh the total compensation of different jobs when making an employment decision.
Employee Benefits Package Offerings
Some benefits are organization-oriented and defined by the employer. While others are consumer-oriented benefits funded by your employer but selected by you.
Examples include retirement options and insurance plans where an employer defines their contribution if any, rather than sponsoring specific plans.
Whether they're employer-sponsored, defined contribution, or other fringe benefits – the types of benefits and the value of the benefits package you're offered can affect your job satisfaction and your bank account!
Be sure you take time to become informed.
Here are some of the benefits employers offer as part of an employee's total compensation package with further details below.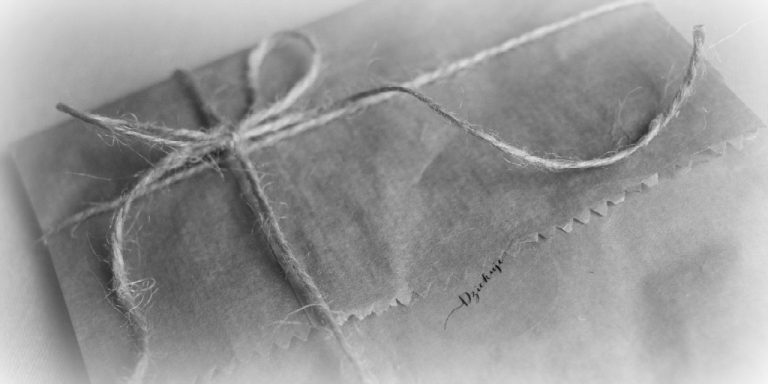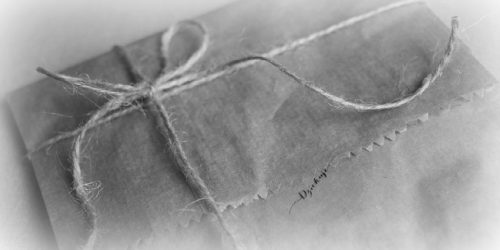 Insurances
Leave Time
Retirement Savings Plans
Stock Options
Flexible Spending Accounts
Health Savings Accounts
Child Care
Education Assistance
Telecommuting and Flexible Schedules
Commuting/Parking Assistance
Relocation or Housing Assistance
Legal, Counseling, or Adoption Services
Financial Counseling
Consider the benefits that matter most to you. And how much those benefits are worth when making your decision on whether to accept the job.
Insurance
It's no surprise quality health insurance is one of the most significant benefits people look for when applying for a job. But health insurance isn't the only type of coverage many companies offer; especially those trying to attract top talent.
Dental
Vision
Supplemental health insurance
Pet insurance is one of the most popular benefits across the country now too!
Paid Time Off
Earning a salary while you're not at work is definitely a benefit.
How generous is this employer with paid time off?
How many weeks of vacation will you have in this position?
If you aren't working on legal holidays will you get paid for it?
Are personal and bereavement days a part of your compensation package?
What about sick time for you or to take care of family members?
What's the company's maternity, paternity, or medical leave policy?
Do they offer sabbaticals?
Understanding when you'll be paid when not at work is essential.
When accepting a job offer, you might not be considering all the times you could need time off, but you'll surely be happy to receive payment for it when you need it.
Retirement
Your employee benefits package may offer a variety of different employer-sponsored retirement savings plans.
Traditional retirement plans such as defined benefit pensions have mostly been replaced by defined contribution plans.
Some employers supplement employee retirement savings by matching employee contributions to 401(k), 403b, 457, or similar plans.
Profit-sharing is another way some employers contribute to retirement plans for employees.
When reviewing retirement savings plans look at when you're eligible to begin contributions?
What is the vesting schedule for any employer contributions?
Who administers the plan?
What are the fund options and the associated fees?
Stock Options
Some companies offer employee stock options as part of their employee benefits.
These option plans provide employees the right to buy a certain number of company shares at a predetermined price, within a specific period.
The hope for you as an employee is to profit by exercising your options to buy shares at a fixed price when the shares are trading at a higher price.
Flexible Spending and Health Savings Accounts (FSAs and HSAs)
Some employers choose to offer Flexible Spending Accounts (FSA) and Health Savings Accounts (HSA).
These plans are like personal savings accounts. But you can only use funds in the accounts for qualifying medical expenses.
An FSA can be used to pay for eligible medical, dental, or vision care expenses not covered by insurance.
HSA's can only be used with High Deductible Health Plans (HDHP) and are similar to a 401(k).
According to HealthCare.gov, an HSA can be used "to pay deductibles, copayments, coinsurance, and some other expenses."
This includes the ability to save money for future healthcare expenses too.
As an employee, you can determine the amount you want to contribute. And the contribution of funds to the account is on a pre-tax basis, reducing your tax liability.
Estate Planning 101 launches on Aug. 3rd - Preorder today to nab these valuable Early-Bird Bonuses – details here!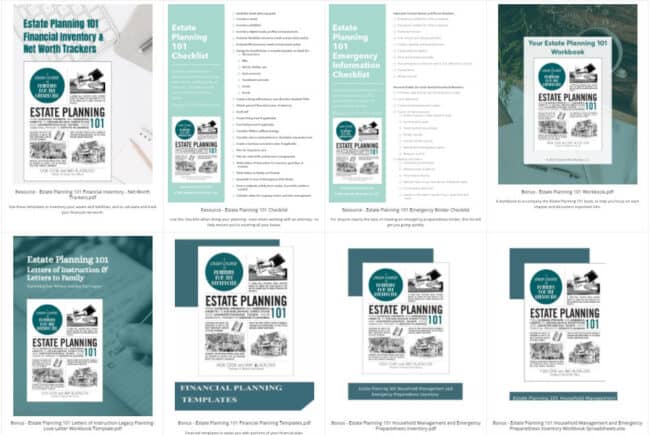 Employers have no requirement to contribute to FSA or HSA plans, but they may as an additional employee benefit.
One other employer-sponsored benefit is an HRA. This Health Reimbursement Account can be used to reimburse an employee for out-of-pocket medical expenses.
These accounts are funded by your employer, and you may even be allowed to roll the money over from year to year if funds are not depleted.
Child Care
Childcare costs for a baby average almost $1,000 per month in the United States. In some of the most expensive areas in the country, the cost is double that amount each month.
If your potential employer has on-site childcare as an option, this may answer many of your childcare concerns.
You'll likely pay less than you would for other center-based care and your child will be at or near your place of work. This is incredibly important to many parents.
A Dependent Care Flexible Savings Account (DCFSA) is a pre-tax benefit account you use to pay for eligible dependent care services for a child or adult dependent, while you and your spouse, are working, looking for work, or attending school full-time.
Education Assistance
If you've just finished an undergraduate degree, you may be thinking about how much of your salary will go toward paying back student loans each month.
Should your benefits package offer tuition reimbursement or stipends for continuing education, it may reduce your expenses for furthering your education or pursuing an advanced degree.
Don't dismiss the importance of this benefit if your career path will require you to go back to school or if have an interest in pursuing a Master's or Ph.D. program.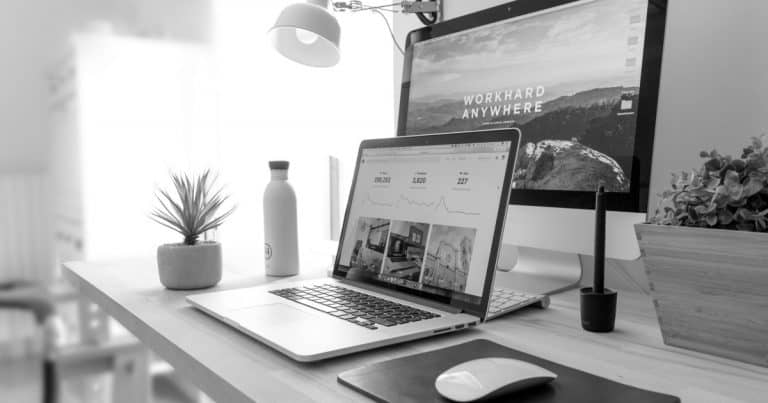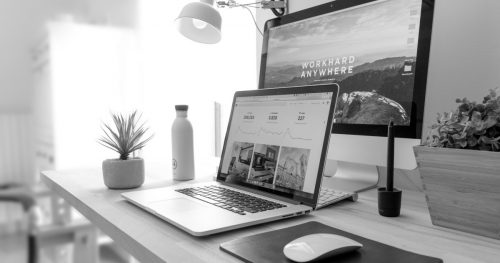 Telecommuting and Flexible Schedules
How long is your commute? Will you be sitting in traffic for a few hours each day?
If the position you are considering offers a flexible schedule, it may save you hours of unproductive time each week.
Is telecommuting an option for this job, even for part of the workweek? If this is something important to you, you may put a high value on the benefit.
Related: What Are Some of the Drawbacks of Working From Home?
Commuting Assistance
If you have to go into the office each day, does the employer provide parking or assistance with paying for parking each month? Some employers choose to work with companies like Commuter Benefit Solutions.
These plans benefit employers by helping them offer tax-free benefits while reducing payroll taxes.
Employees save by not having to pay income tax on funds they set aside for commuting expenses. Some employers offer transit passes to employees as a benefit too.
Housing
Depending on the company, the position you are applying for, and the demand for employees, some employers will provide funds to help you relocate.
Others may pay a housing allowance each month or provide employee housing. This may even include furnished housing.
With the average American spending more than a third of their take-home pay on housing, any housing benefit offered by an employer can help minimize one of the most costly parts of your monthly budget.
Can You Negotiate an Employee Benefits Package?
During your final interviews, you may have negotiated the salary for your position. Unless the company you are applying to has a strictly defined benefits plan, you may be able to negotiate some benefits in your package too.
What matters most to you?
If a flexible schedule means your child won't have to be in daycare for many hours each week, that might be something you try to negotiate.
And If you were only offered a week of paid vacation, ask for two and see how the employer responds.
If you've made it to the point where you are negotiating, they want you for the job.
Do your homework on your benefits package and determine where you might ask for more than what you're initially offered.
Perhaps there are other benefits or perks not in your original offer which you could negotiate for; a cell phone, paid internet services, transportation allowance, or organization membership fees.
What is An Employee Benefits Package Worth to You?
Salary is important but taking time to look at the entire employee benefits package (and comparing them if you have more than one job offer) matters too.
Consider the total compensation you've been offered and look at the value of each benefit and how it will impact your budget, your day-to-day life, and your future.
Once you're employed make sure you don't leave any benefits you're eligible for on the table.
And if you do not opt-in to certain benefits when you initially become employed, revisit them at open enrollment time to see if they might now fit your needs.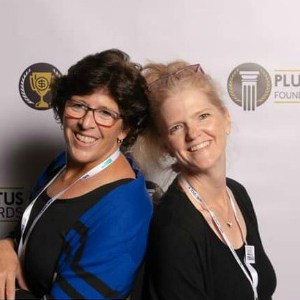 By Women Who Money Co-Founders, Vicki Cook and Amy Blacklock
Vicki and Amy are authors of Estate Planning 101 – a Crash Course in Planning for the Unexpected -coming soon from Adams Media.