Disability Insurance: Do I really need it?
(This page may contain affiliate links and we may earn fees from qualifying purchases at no additional cost to you. See our Disclosure for more info.)
Own a car and you probably insure it because you know it's important. It's so important most states require it by law.
A 2016 Insurance Information Institute poll found 95 percent of homeowners held insurance and 41% of renters carried insurance too.
We understand how critical good health insurance is. And many people purchase life insurance to support their family or business in the event of their death.
It makes sense to protect yourself, your car, your house, and your possessions from fire, theft, injury, and liability.
But what about your income? How important is disability insurance?
What happens if you are sick or injured and can't work for an extended period of time?
Are You Covered?
Depending on the type of health insurance you have, it may cover some or most of your medical costs.
If your job offers sick leave, you may be able to use it to continue getting a paycheck for a certain period.
When you're injured at work or have an employment-related illness, you may be entitled to worker's compensation benefits.
If it's serious enough, your illness or injury may qualify you for Social Security disability benefits. This is only true if you've worked in jobs covered by Social Security.
According to the SSA website, "you must have a medical condition that meets Social Security's definition of disability." And if you're deemed disabled according to the SSA, monthly cash benefits are paid if you're "unable to work for a year or more because of a disability." The payments continue until you can work again.
What happens if your serious injury or illness doesn't happen at work?
Or isn't covered by SSA and any paid sick leave you have runs out before you can return to work?
You can consider purchasing disability insurance for income protection, but due to waiting periods and medical exams – you'd need to buy before you need the insurance benefit.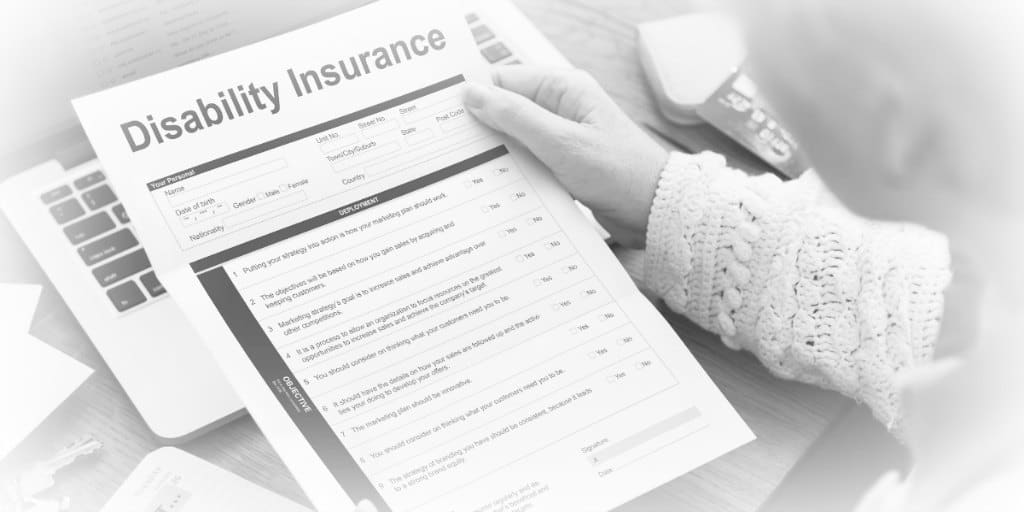 What is Private Disability Insurance?
All of the insurance you buy is a form of risk management to protect you from financial loss. If you choose not to insure something, you take on some amount of risk.
Both long-term and short-term disabilities are risks you can insure against. The insurance minimizes the risk. But if it isn't part of an employee benefits package, it also comes at a cost.
You may feel like you are invincible, and that you couldn't possibly end up with a significant illness or injury when you're young.
But research cited on the SSA website states that 1 in 4 people who are 20 years old now will be disabled before they reach age 67.
Will they become disabled at age 25 or 65?
Or somewhere in between?
Will their disability happen when they're in their first career position?
In the middle of their prime earning years?
Or as they're topping off their retirement nest egg?
No one knows.
This is why you should consider how important disability insurance is to you now.
Long-term private disability insurance is essential for many people. It pays a portion of your income (typically 50-60%) when you have a sudden illness, injury, or accident and cannot work for an extended period of time. Usually 180 days or more.
Depending on the policy, the employee may receive the insurance payout up to the time they can return to work, until they're eligible for retirement, or until they reach age 65.
Many long-term disability policies have waiting periods of 3 to 6 months before benefits are paid. And it's why some people purchase short-term disability insurance too.
Short-term disability insurance covers an individual who's become disabled due to an illness or injury for 60 to 180 days and sometimes up to a year.
Short-term policies typically cover 80% of your gross income during the disability coverage period. Which should allow you to meet most of your monthly expenses.
Examples of when to use it include maternity leave or injuries requiring surgery. Also, for times away from work when illness-related treatments such as chemotherapy are necessary.
Do you have Disability Insurance Coverage?
You may have disability insurance as an employee benefit and not even realize it.
After going through stacks of papers and making all kinds of financial decisions as you "on-board" with a company, asking about disability insurance coverage may have been the furthest thing from your mind.
Some employers cover a basic disability benefit replacing 40 to 50% of your income. Employees may then be offered the opportunity to pay for increasing coverage to higher-income replacements of 60 to 70% of their income.
Maybe you forgot you chose payroll deductions to pay your part of the premium for disability insurance through a group plan offered by your employer.
Take time now to go back and determine your coverage if you have access to disability insurance through work.
If you don't have any coverage and decide you want it, find out if there's an option to purchase it through your employer. You may have to wait for open enrollment to sign-up.
When comparing similar benefits, you'll likely find the premium costs are lower if you have access to a group policy over purchasing an individual plan.
What does Disability Insurance Cost?
If you don't have disability insurance coverage through your employer and you decide you want to consider purchasing it, get several quotes.
They calculate disability insurance on the basis of your age, annual income, and type of employment. Other factors include where you live, your overall health, policy coverage amount, benefits, and waiting periods.
The cost of disability insurance is based on a risk to reward ratio like other types of insurance, and it usually ranges from 1 to 3 percent of your annual gross income.
If you are under 30, healthy, and have a job that's mostly risk-free, you will likely pay less than 1 percent of your annual gross income.
If you are under 45, work in a low-risk job, and make around $50,000 per year, the cost of disability insurance will be approximately $500 to $1500 per year.
But if you work in a high-risk job, are over the age of 45, or struggle with health issues, disability insurance premiums can cost as much as 15 percent of your annual gross income.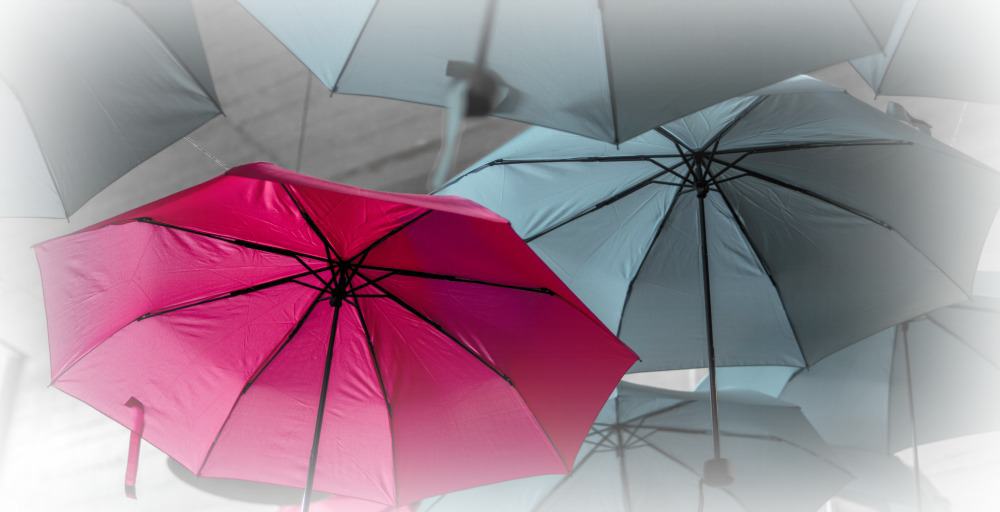 How Important is Disability Insurance and Do I Need It?
Because everyone's life, work, and family situations are unique, only you can decide if you need to purchase private disability insurance.
Here are some questions to consider before you make a decision:
What is your current level of health?
Is there a family history of illness or disease?
What is the sick leave situation with your current employer?
How long can you afford to be out of work?
Do you have an emergency fund in place?
What savings or investment accounts can you access if you are sick or injured and need money?
How will accessing those accounts impact your retirement plans?
Can a spouse or partner's income support you and your family if you can't work for an extended period of time?
Will a spouse or partner have to take time off work to care for you?
What is their employer's sick leave benefit? Do they have one? Could they lose their job if you need care when you are sick or injured?
You may be skeptical of all the information you see related to the number of people who become disabled for a period of time during their working years.
Plus, when you learn insurance companies fund most of the data compiled on disability claims, your skepticism may grow.
But you may also know someone who was blindsided by a serious cancer diagnosis or suffered significant injuries in a car accident.
When illness or injury strikes close to home, long-term disability statistics become more real.
The decision to purchase disability insurance for most people comes down to a personal risk assessment. And it might be really hard to determine where you fall in terms of risk.
What is Your Level of Risk Tolerance?
What risk are you willing to take?
Is the cost of purchasing disability insurance worth the peace of mind you'll have with some protection for your income if you become disabled?
The Council for Disability Awareness (CDA) is a non-profit organization (backed by the insurance industry) committing time and resources to educate working Americans about the frequency and financial impact of a disability.
They've developed a calculator called What's My Personal Disability Quotient. It claims to use the same actuarial tables disability insurers use to price policies
This tool can help people learn more about what chance they have of becoming disabled. And how a disability would affect them financially.
But it's also worth noting this is just one tool and everyone is at risk of becoming disabled. A disability can have a devastating impact on anyone's earning potential.
If you do end up deciding disability insurance is right for you, applying for it when you are young and healthy will likely result in lower premiums.
A Final Note on Disability Insurance
Disability insurance provides a level of income protection to cover most day-to-day expenses for working people or small business owners when recovering from an extended employment absence due to serious illness or injury.
Only you can make the decision on how important disability insurance is and whether you need or want coverage after looking at your individual risk and financial situation.
You can also use the links at the bottom of the page to learn more about Social Security Disability Benefits.
Do you have a money question for us? Submit it here.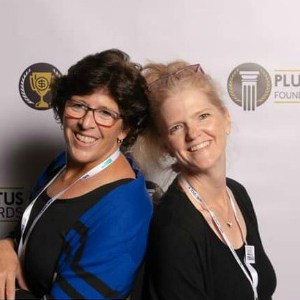 Amy and Vicki are the coauthors of Estate Planning 101, From Avoiding Probate and Assessing Assets to Establishing Directives and Understanding Taxes, Your Essential Primer to Estate Planning, from Adams Media.
Resources
Understanding Social Security Disability Benefits
Understanding Supplemental Security Income