Open Enrollment for Insurance: What do I need to do?
(This page may contain affiliate links and we may earn fees from qualifying purchases at no additional cost to you. See our Disclosure for more info.)
It's that time of year again. You're seeing notices or getting emails from human resources talking about the upcoming Open Enrollment period and the need to make some healthcare decisions.
There's information for a variety of different insurance plans and their costs available for your review.
If you are a newer employee, you may be just now realizing there's only a small window of time each year to change benefit plans after the initial enrollment period.
When you have coverage (or want to purchase a plan) through the Marketplace, you also have a short period of time when you can do so.
The general term for this time frame is Open Enrollment, but it's also called Annual Enrollment or Open Season.
What is Open Enrollment?
During an open benefits enrollment period, companies allow active employees to make changes to certain programs within their benefits package for the upcoming year.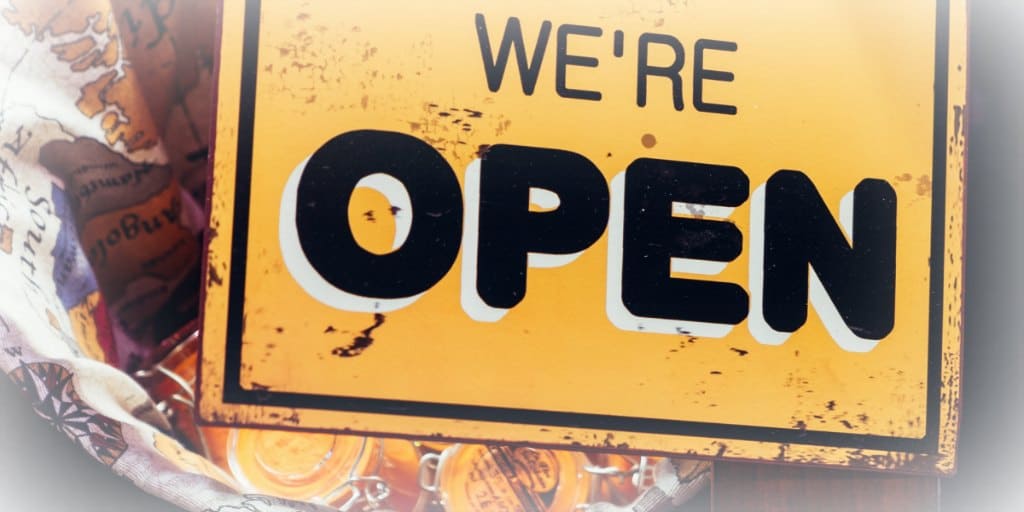 These may include:
Health insurance and prescription drug coverage
Vision coverage
Dental insurance
Life Insurance
Disability insurance
Most businesses offer their employees an Open Enrollment opportunity late in the calendar year, but it can occur during any time of the year depending on the company and their designated plan year.
If you haven't heard anything about it for 2023-24 you probably will very soon.
If you don't receive email message updates, check with your employer's human resources office to find out your Open Enrollment dates and eligibility requirements.
Federal Employees
Federal employees have an Open Season for benefits changes from November 13th – December 11th, 2023.
You can learn more about what changes, and options are available to federal employees by checking out the website of the Office of Personnel Management.
They also provide a comparison tool to help employees decide what plans best meet their individual, family, or other eligible enrollee needs during the enrollment process.
Healthcare.gov
Open Enrollment also happens for individuals who don't have health insurance plans through an employer on their state-specific health insurance marketplace exchanges.
The Open Enrollment for coverage in 2024 in most states runs from November 1, 2023 – January 15, 2024.
Plans purchased during this time take effect on January 1, 2024.
When completing the application for coverage, you'll need the following information on hand for each person in your household you'll be enrolling in your plan:
Name, address, social security number, birthday, citizenship status, and email address.
Be sure to double-check your state enrollment period so you don't miss your window of time to enroll.
You can sign up to receive text and email updates and deadline reminders on Healthcare.gov. 
You might also consider speaking to a health insurance broker or visiting an online health insurance website to aid you in finding a medical plan that will better suit your needs than ones you can find on the federal or state marketplace exchanges.
Medicare
Medicare's 2023-24 Annual Enrollment Period (AEP) runs from October 15th – December 7th, 2023.
Since plan coverage, network providers, contribution limits, and prices may change each year, it's important for those on Medicare to carefully consider options.
Consider your medical needs and review Medicare enrollment materials. You may find you've no need to make changes, and sticking to your current plan makes the most sense.
If you're thinking about making a change, you can find information and tools to help with your decision on the Center for Medicare & Medicaid Services website.
If you're thinking about making a change, you can find information and tools to help with your decision on the Center for Medicare & Medicaid Services website.
Are There Any Exceptions to Open Enrollment Periods?
Some people can enroll in new health plans throughout the year without a waiting period.
If you qualify for Medicaid or have kids eligible for the Children's Health Insurance Program (CHIP), they can be enrolled throughout the year.
American Indians and Alaska Natives can also check the Healthcare.gov website to see if they qualify to enroll in new plans at any time during the year.
Others may have Qualifying Life Events (QLE), allowing for a special enrollment period throughout the year.
These may include events such as marriage, the birth of a child, and changes in residence, such as moving to a new zip code.
You may also qualify due to a loss of health coverage from a job loss, attaining the age of 26 and no longer being allowed on a parent's health benefits plan, or otherwise losing access to health coverage.
If you have questions about QLE's and how a life event may affect your enrollment, read more at HealthCare.gov.
What Should I Be Doing During Annual Enrollment?
AFLAC did a survey of 5,000 employees, and 92% of them reported choosing the same benefits year after year during their open enrollment window.
Close to 2/3 of the group surveyed spent less than an hour researching the options they had the prior year.
Choosing the same benefits may be the right move for some people. But others may be paying more per month than they need to. Or they could be missing out on essential benefits.
The first thing to do is consider what your medical care needs are and the health coverage you desire.
Then, look at the health insurance coverage options and rates to see what the best match is. Make sure you understand what, if any, employer contributions you will receive as well.
If the best option is too expensive for your budget, look at what you will be trading off to purchase a lower-cost plan.
It's important to protect your fiscal health as well as your mental and physical health.
Some people default to the cheapest option and then end up paying out-of-pocket medical expenses for medical visits and prescriptions that may have been covered better on a more expensive plan.
People who are struggling with money or even living paycheck to paycheck may not consider the benefits offered by their employers, such as flexible spending or health savings accounts.
Being able to pay for dependent care expenses or health care out-of-pocket costs with pre-tax dollars is something people often pass on. Yet it typically costs them money because they didn't take advantage of these benefits offered during Open Enrollment.
Ask Questions!
The most important suggestion is to ask questions about anything you don't understand.
Don't be embarrassed if you don't understand the terms in the health insurance packets you review.
If you wonder about whether you should choose a high deductible health plan for family coverage or how much to put in a health flexible spending account (FSA), ask someone you trust and talk to someone in your human resources department.
Remember, if you have questions – many others have questions too!
The more you learn about your options for Open Enrollment, the better decisions you'll make.
Open Enrollment Season
It's important for you to prepare for your Open Enrollment period.
Your job is to read and ask questions about all the insurance options you have, including the monthly premiums that go with them.
Don't just assume a high deductible plan working for a family member or colleague is the right plan for you.
If you're married, review all your spouse's employer sponsored health insurance options, dental plans, FSAs, etc., too, and see how you can best take advantage of this marriage benefit.
Then inquire about enrolling in any eligible employee benefits that make sense to take advantage of during the Open Enrollment period.
After you finish your research, you might not need to take any action and instead check the box to stay with your current health insurance provider and other benefits choices.
But you don't want to find out too late that you should have signed up for a different healthcare plan to meet your medical needs or for other healthcare savings accounts that could save you money and improve your financial security.
Next: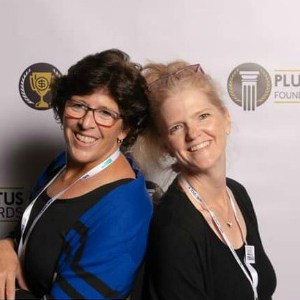 Amy and Vicki are the coauthors of Estate Planning 101, From Avoiding Probate and Assessing Assets to Establishing Directives and Understanding Taxes, Your Essential Primer to Estate Planning, from Adams Media.