Costco Vision Center and Eyeglasses Review
(This page may contain affiliate links and we may earn fees from qualifying purchases at no additional cost to you. See our Disclosure for more info.)
You might know Costco as a membership warehouse club chain, providing brand-name, quality merchandise at favorable prices.
But do you know about all the specialty departments and exclusive member services they provide at hundreds of locations worldwide?
In this article, we'll be describing and reviewing Costco's Optical Department and eyeglasses.
Is Costco a Good Place to Get Glasses or Contacts?
While you do not need to be a Costco member to see the in-house optometrist for an eye exam, you do need to be a member to purchase prescription eyeglasses and contact lenses.
However, if you're not a member but know someone who is they can purchase contacts for you online as long as you can provide them with a valid prescription.
Many vision insurance plans are accepted at Costco. But you'll need to check with your location to see if they accept your specific insurance provider.
The cost of an eye exam at Costco can vary depending on location or doctor.
You'll likely pay around $70 – 80 for an eyeglasses exam without insurance. An exam for contact lenses may run upwards of $150.
Costco sells a wide variety of name-brand designer eyeglass frames, sunglasses, and contacts.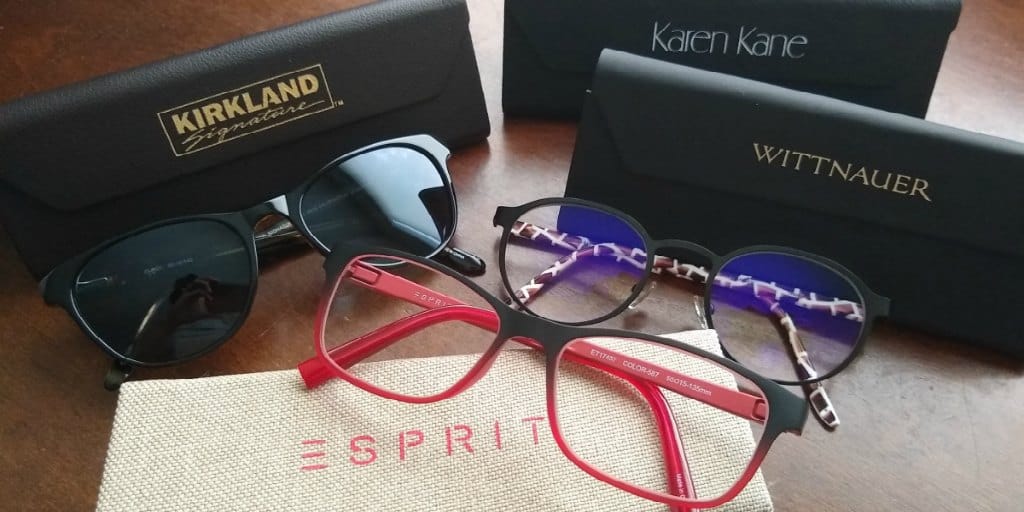 Manufacturers and name brands include:
"Kirkland Signature," Costco's private label eye care brand
Bausch and Lomb
Acuvue
CooperVision
Kate Spade
Ray-Ban
Oakley
Serengeti
and More!
They also provide a wide range of single vision, progressive, and bifocal lenses including:
Kirkland Signature™ HD Progressive
Polarized, Transitions®
Anti-Reflective Coating/Treatments
Multi-functional lenses
Can I bring my own frames to Costco?
Yes, you can bring your own frames to Costco. So bring your current frames or snag a deal a pair from several online retailers such as Warby Parker, Zenni Optical, or Frames Direct.
Still, keep in mind, you can also receive a discount at Costco when you purchase multiple frames for the same person all on the same day.
My Costco Optical Review
The Costco Vision Center and glasses review below was completed by Vicki, cofounder of Women Who Money. She used a Costco Eye Center for an eye exam and four new pairs of glasses.
After tiring of squinting (even with my glasses on), I knew it was time to get an eye exam. I typically use local vision centers but remembered they were available at Costco also.
This was the first time I used the Costco Vision Center, and I wanted to share my initial experience in 2019 and my update two years later (which you can find in a video at the bottom of this article).
Getting an Eye Exam
According to their optical section of the Costco website, an independent Doctor of Optometry is available for complete eye exams at or next to most locations.
Because the optical center is operated by an independent optometrist, prices and service may vary between Costco locations.
While Costco Optical accepts most major insurance plans, make sure you contact the independent optometrist to see what vision insurance plans they take for eye exams.
Also, inquire if the prices you're quoted are for a basic exam or a more comprehensive eye exam that also checks for eye diseases.
After contacting the Doctor of Optometry at my location I got good news. My insurance was accepted and my insurance copay would be $40. He then asked if I wanted to book an appointment or call back. The doctor also mentioned I could book an appointment online at my convenience.
The Vision Test Appointment
Once I decided to give Costco a try, I logged in and booked the last appointment available for later that Saturday afternoon. I was delighted I wouldn't have to wait a few weeks for an eye exam.
I arrived at the vision center in Costco for a 4:20 pm appointment and with no wait at all. The doctor reviewed my history, checked my glasses, tested me for vision problems and eye disease, and completed my eye exam by 4:45.
Rather than having him dilate my eyes, I opted to pay an extra $25 for a digital retinal exam. (As a science teacher, this was a small price to pay to get a cool picture to show my students. The doctor also emailed me the images for future reference.)
Ordering Glasses
There was no surprise my current prescription changed since my last eye exam two years ago. Which meant it was time for new glasses.
Since I need to wear prescription eyeglasses (with progressive trifocals) all the time, I always purchase a backup pair of glasses and prescription sunglasses.
I also decided to buy a pair of office glasses this time because I teach online and have an online business. Office glasses don't correct distance vision but have larger intermediate and near vision fields.
Although I like the frames I've been wearing for the last two years, one of them had a crack and couldn't be reused. Costco charges a fee ($20-30) to create a template of your glasses if you do decide to use frames you already own.
Taking the cost of new frames and the condition of my current frames into account, ordering new frames for the four pairs of glasses was the best decision.
My Costco's vision center would reduce the price of their already inexpensive frames if I bought more than one pair. (I share the full cost breakdown below.)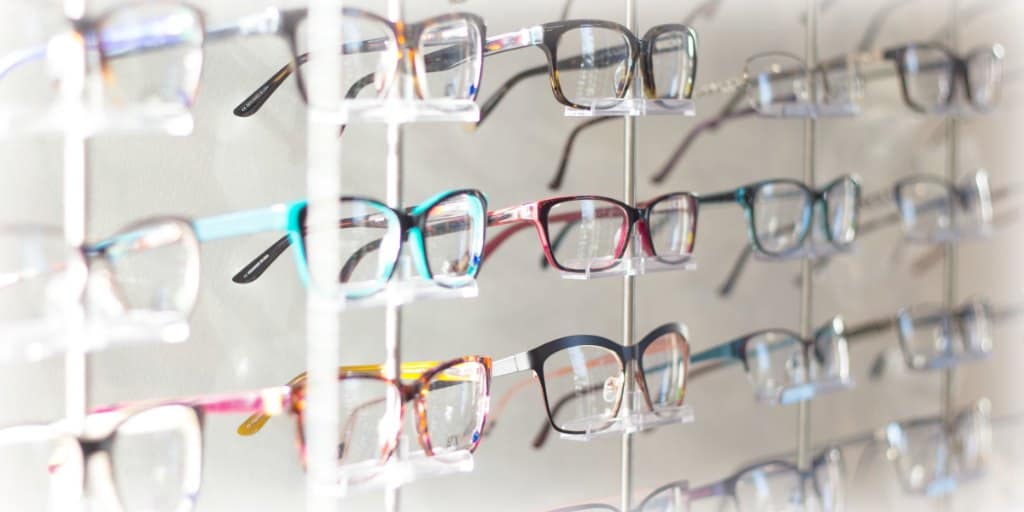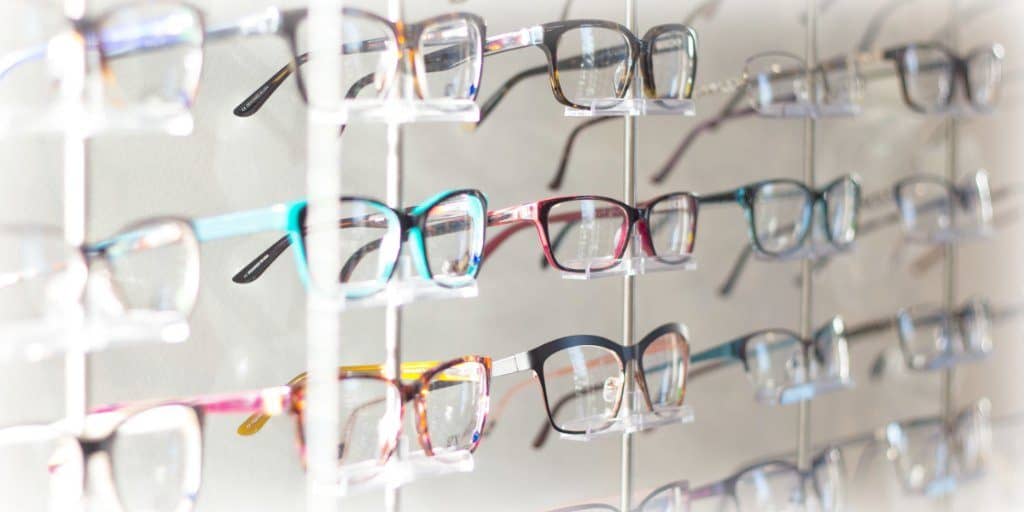 The customer service representatives in the Vision Center were incredibly patient. They assisted me with frame selection and choosing which lenses and anti-reflective treatments would be best for each pair of glasses.
In about 75 minutes, my eye exam and order were complete. This was all on the same day as my initial call to learn more about Costco Optical.
Cost Breakdown
Here's a breakdown of what I paid for the exam, different eyeglass frames, and the cost of progressive lenses at Costco.
My eye exam and retinal imagery cost $65, payable directly to the Doctor of Optometry who did my exam.
1st pair of glasses. The frame was $59.99, and the Kirkland Signature HD progressive lenses were $130.01 for a total of $190.00.
Since I struggle with glare in addition to working on the computer a great deal, I added an anti-blue light treatment to these lenses.
2nd pair of glasses. The frame was $59.99, and the Kirkland Signature HD progressive lenses were $129.99 for a total of $189.98. I didn't get an anti-reflective treatment on these glasses.
3rd pair of glasses. The frame for the office glasses was $59.99, and the Kirkland Signature HD progressive lenses were $70.01 for a total of $130.00.
This includes the anti-blue light treatment since I'll be using them for computer work.
4th pair of glasses. The frame for my sunglasses was $49.99, and the Kirkland Signature HD progressive lenses were $159.99 for a total of $209.98.
I was eligible for a $30 discount on pairs 2, 3, and 4 for ordering them all on the same day; a total savings of $90.
The total cost for four pairs of glasses was $629.96, an average of just over $157/pair. (*I didn't use any vision coverage benefit for the frames because it was cheaper to buy them outright with the discount.)
It was an expensive afternoon in the end, as I spent just under $700 for the exam and glasses.
How Do Prices Compare?
I bought three pairs of glasses (no office glasses) at a local vision center two years ago, for $697.86, an average cost of just over $232/pair.
(The copay for the eye exam was the same. I did have my eyes dilated there instead of paying for a digital retinal exam.)
I saved an average of $75/pair of glasses at Costco Vision.
According to OpticianWorks, consumers can expect to pay between $200 and $600 for a complete pair of glasses with progressive lenses and frames and an additional $75 to $150 for non-glare coatings.
Premium lenses like Varilux are preferred by many people who wear progressive lenses even though they cost hundreds of dollars more than the lenses Costco sells.
Before making your decision on where to buy glasses, research the type of lens you want, the cost, what your insurance may cover, and reviews for the vision center, retail store, or online seller.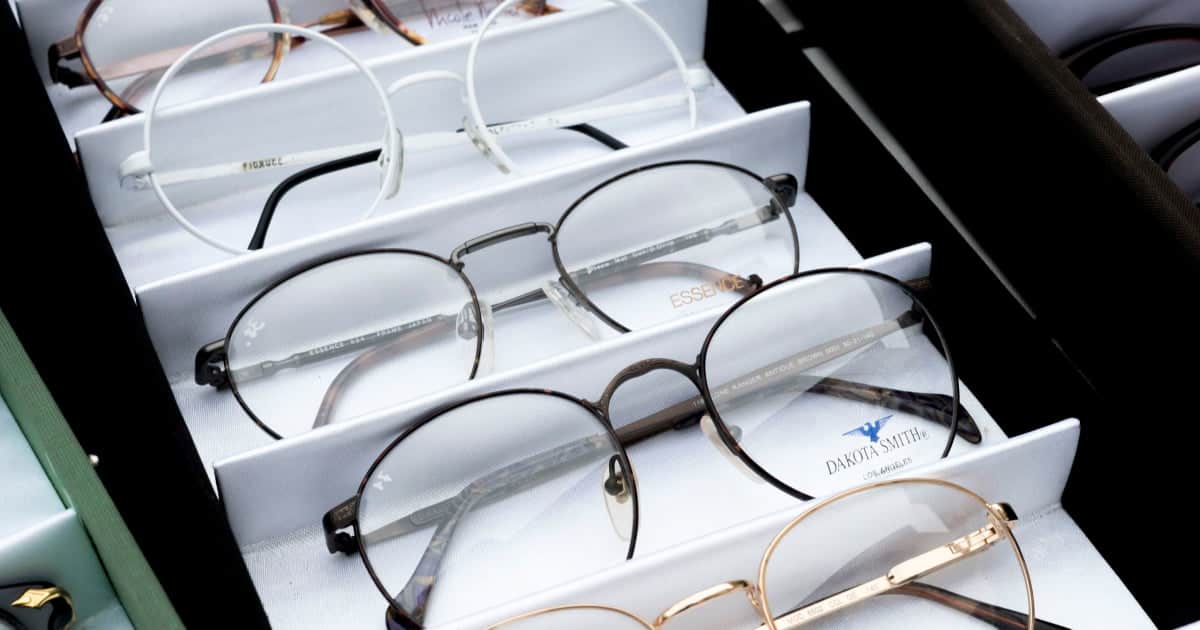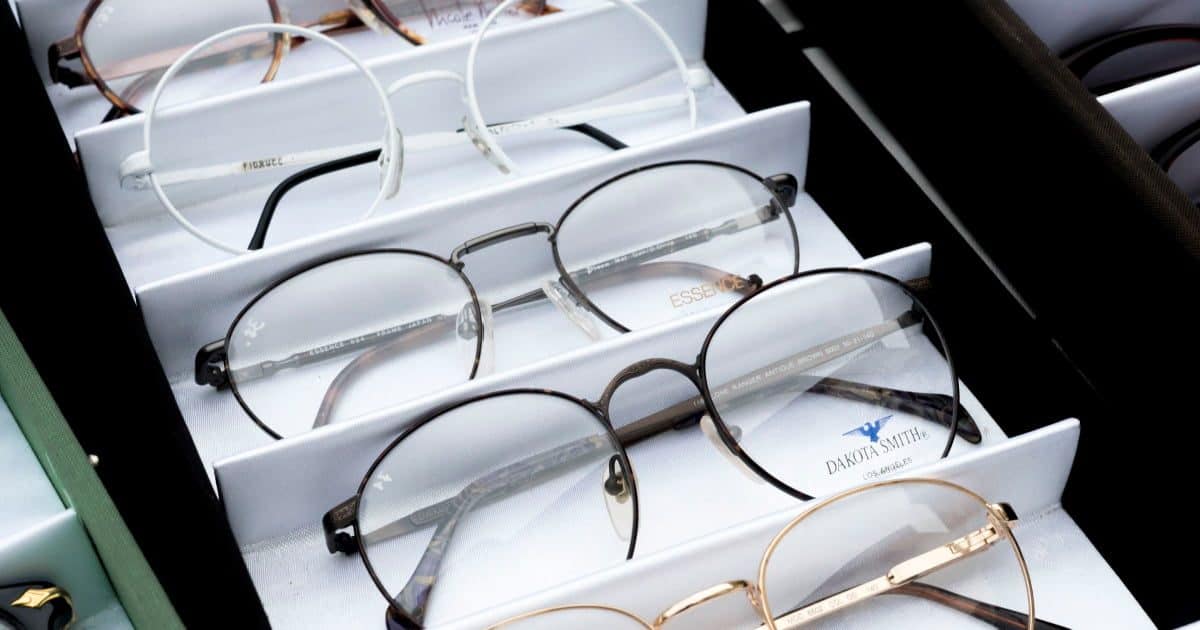 Final Thoughts on My Initial Costco Eye Care Experience
Regular eye exams are necessary to maintain healthy vision. Yet, vision care can be expensive, even when you have major insurance.
That's why most people try to do what they can to save money on glasses, contacts, and eye care.
Luckily, I was able to wear my previous eyeglasses for just over two years before I needed new ones.
In terms of using Costco, I definitely saved money over the last two vision centers I used. So far, the quality of my glasses seems good.
Join Costco today. Get a $20 Costco Shop Card as a new Executive Member. Or, get a $10 Costco Cash Card as a new Gold Star Member.
The doctor and staff of the vision center were a pleasure to work with.
I'm happy to report, after spending close to $700, I'm satisfied with my decision to use Costco Optical for eye care.
Since I know issues may arise with my lenses and glasses over time, I'll update this Costco Optical Center review in a few months.
3 Month Update
I've had my Costco glasses for just over three months (late 2019) and I have some information to share.
My eyeglass "readers" which just have the close-up and computer-distance vision lenses are great. I didn't realize how much having a bigger field of view (over my progressive lenses) would help with my computer work.
I wasn't happy with the weight of one pair of glasses I picked. Even after some adjustments, they left marks on my nose and were just not comfortable. Costco offered to let me pick out another frame or return the glasses for a refund.
Since I had purchased two pairs with progressive lenses, I decided to get a refund and order a new pair in the future if I need them. There were no questions asked and my credit card was promptly refunded.
The biggest issue I had was with my distance vision. I wasn't sure if it was the lenses or if my prescription was just off a bit, so the eye doctor I saw at Costco checked my eyesight again and increased the strength of my prescription.
Costco Optical then took my sunglasses and my glasses with progressive lenses and changed the lenses free of charge.
I'm super happy with all of my eyeglasses now! Costco is indeed a good place to get glasses at a reasonable price, and their follow-up service was great.
I highly recommend Costco's vision center for your eye care needs. Just be sure you understand the eye doctor and optical department's policies and timelines before utilizing their services.
2-Year Update (Video)
Reviews on other products and services.