What are the Most Significant Employee Benefits?
(This page may contain affiliate links and we may earn fees from qualifying purchases at no additional cost to you. See our Disclosure for more info.)
When you're looking for a job, income is one of your top priorities. Yet many job seekers are now focused less on salary and more on employee benefits when making employment decisions.
Employee benefits can make a significant difference in your job satisfaction. And with employee benefits packages adding up to 30% of total compensation, they affect your finances too.
Even companies with lower pay – but stellar benefits – appeal to many employees.
Let's take a look at the most important employee benefits to consider when making your next job decision.
What Employee Benefits Matter Most?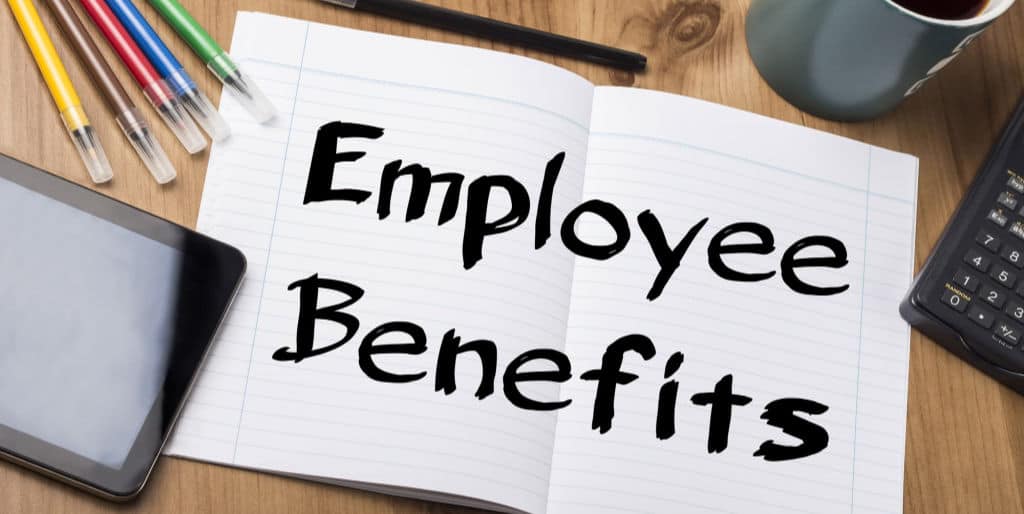 The most important benefits are different for everyone. What's valuable to you depends on your goals, lifestyle, family situation, and other priorities in your life. But there are a few benefits most will agree are essential.
According to a study by Harvard Business Review, employees placed better insurance coverage at the top of their list of most important benefits.
After insurance, they wanted more job flexibility, including remote work and more paid time off.
Insurance
Insurance benefits may include:
Health Insurance. It's no news that healthcare is expensive. One visit to an emergency room or an unexpected hospital stay can cost tens of thousands of dollars. This makes health insurance coverage one of the most desirable employee benefits.
Though most larger employers are required by law to offer health insurance, the range of options varies.
Some employers provide minimal coverage at a cost to employees. Others pay for extensive health insurance coverage for the employees and their families. And many offer tax-advantaged medical savings accounts as well.
Dental and vision insurance. Dental and vision insurance support wellbeing and offer financial protection too. Coverage can cover the cost of prevention and offset the cost of treatment.
Life insurance. Some employers offer free or low-cost life insurance coverage to employees (and their family members).
Pet insurance. A few employers are now offering pet insurance as a benefit. It's becoming one of the most popular!
Paid Time Off
Paid time off (or vacation time) is one of the most sought-after and valued benefits.
Taking time off from work is essential to avoid job burnout and promote mental wellbeing. Employees like to know they will have time off for vacations, personal/family time, illness, and bereavement.
Most employers offer paid time off (PTO) to their employees. Some employers allow you to "earn" a specific number of hours of PTO each pay period. Others give it out annually.
A few companies are even trying unlimited time off policies.
Flexible Schedule/Remote Work Option
Flexible work hours and remote work options are highly desired benefits. Both options give you more control over when and where you work, allow a better work-life balance, and limit commute time (and expenses).
Many people are willing to take lower pay for the option to have more work flexibility.
Education Reimbursement and Student Loan Assistance
Some employers offer education reimbursement to employees attending college classes. With college so costly, this can be a significant financial incentive if you're planning to continue your education.
A few companies offer student loan assistance programs too. With student loan debt at an all-time high, this is a valuable benefit to many.
Some companies provide low-cost refinance options to employees. Others provide financial incentives or assistance with repayment.
Retirement Savings Plans
Many companies offer tax-advantaged retirement savings plans to workers. With pensions a thing of the past, these plans make it easier to save for retirement, tax-free.
Some companies will even match up to a certain percentage of employees' contributions.
The most common type of retirement savings plan offered is the 401k plan, but there are others, such as 403(b)s, 457(b)s, and TSPs.
Paid Parental Leave
Some employers offer paid parental leave when employees welcome a new family member through birth or adoption.*
For those that plan to start a family now or in the future, paid parental leave is a highly desired benefit. It allows employees to pursue their careers while still caring for their families – without financial stress.
*While some states mandate paid parental leave, it's not a national policy. Under the Family and Medical Leave Act (FMLA), eligible employees can take up to 12 weeks of unpaid leave each year.
Other Popular Benefits to Consider
Several employers go further, offering employees even more services and employee assistance programs (EAPs). Here are a number of the extra benefits or perks some people consider essential:
On-site or paid daycare. Employees with families appreciate the convenience and savings of daycare benefits.
Mental health benefits. Free or low-cost access to mental health care is a win/win for employees and employers. Companies find that when their employees can seek help for stress or other mental health issues, they're happier and more productive.
Financial wellness programs. Money is a leading cause of stress and can affect physical, mental, and emotional health. Companies offering financial wellness and coaching programs provide their employees with training, tracking and monitoring programs, and even expert guidance in managing their money.
Professional development and continuing education. Many employees want to learn new information and skills to grow their careers. Companies offering these benefits show the value they place on their employees' success.
Gym access and wellness resources. On-site or free access to a gym and wellness resources, such as health coaching, provide an incentive for employees seeking to improve their health.
Family planning benefits. More employers are offering help with family planning. These benefits cover things like fertility treatments and childcare.
Transportation reimbursement for commuting. A few companies have started offering transportation assistance. Some provide shuttles, while others pay for parking and employees' commute expenses.
Employee discounts. Many employers partner with other businesses to offer their workers discounts on services and merchandise.
Free food and drinks. Some companies offer free coffee, snacks, and even meals for their employees. Workers may find having healthy food available a compelling perk.
How are Employee Benefits Distributed?
Each employer has a different approach to the distribution of employee benefits. Several employers sponsor and fund the same benefits to all employees.
Others define how much they're willing to contribute to certain benefits (like health and retirement plans) – and then allow employees to choose which benefits they want.
It's wise to find out ahead of time how benefits get distributed and how much you have to contribute.
For example, many employers offer health insurance benefits, but employees must contribute part of the cost of the insurance.
How much? That depends. Most health insurance companies require employers to pay at least 50% of the expense.
What Employee Benefits are Essential to You?
When weighing job offers, think about your ideal work environment and consider the benefits.
Maybe you don't care about some company's perks, like free food and discounts. But other benefits, like insurance and flexibility, can make your life easier (and more affordable!).
Your goals, lifestyle, and family situation will determine what's most important to you.
In the end, be sure you consider how much your employee benefits will contribute to your overall compensation – and your wellbeing.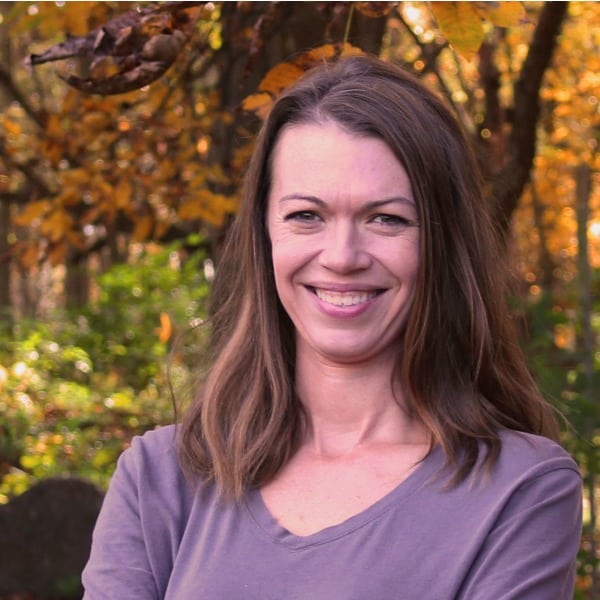 Article written by Amanda, a team member of Women Who Money and the founder and blogger behind Why We Money where she enjoys writing about happiness, values, and personal finances.