Why Women Need Life Insurance [and how much to get]
(This page may contain affiliate links and we may earn fees from qualifying purchases at no additional cost to you. See our Disclosure for more info.)
If you have a love-hate relationship with insurance, you're not alone. You love the peace of mind and protection insurance provides but hate seeing premium payments leave your bank account.
Buying health, auto, disability, or homeowners/renter's insurance helps protect you from being financially devastated by severe illnesses, injuries, accidents, or other events that could happen.
Some people even buy umbrella insurance for added liability protection above their standard policies.
You can also obtain insurance protection for your pets, expensive vacations, new cell phones, or your small business to protect your financial house.
With each insurance policy you buy, comes another premium payment. When you add them all up, you might be paying hundreds of dollars on insurance each month!
But what about life insurance?
While the other types of insurance may seem more urgent or essential to you now, life insurance could be the most important insurance you get.
It won't directly benefit you – but life insurance helps take care of the people you love or the causes you care about. And that's priceless.
Why Is Life Insurance Important for Women?
Life insurance is important for everyone to consider.
Recent statistics show just over half of all U.S. adults hold a life insurance policy – but 47% of them carry $100,000 or less in coverage, which could leave their families in a financially vulnerable position.
Fewer women than men have any type of life insurance coverage.
And while many women who are insured have free group life insurance as an employee benefit, their death benefits tend to be lower because of the gender gap – since coverage amounts are dependent on salary.
Some women may buy a supplemental life insurance policy through the same insurer to increase their coverage.
While having that group life insurance does supply some protection, you want to be sure you weigh the coverage amounts against your individual and family needs.
These policies' coverage amounts can range from a thousand to a few hundred thousand dollars, but many are between $25,000 and $50,000.
That amount might be enough to cover your final expenses, pay off some debt, or provide a small cushion for your family as they grieve your loss.
But it isn't enough to replace your income long-term. Or pay someone to help take over duties you performed in the home.
Who Should Consider Buying Life Insurance?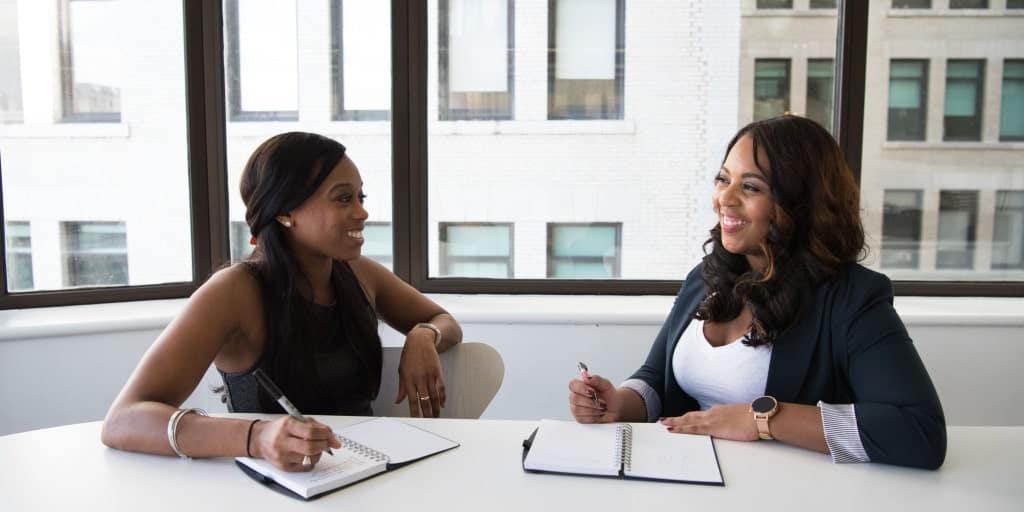 Life insurance may not be for everyone. But it might surprise you to see who could benefit from having it.
If you don't have any life insurance or only a small amount of coverage, you'll want to consider whether you need more insurance protection.
1. Women with children.
It doesn't matter if you are married or single. If you have children, you need to consider life insurance.
When a parent dies before a child is financially independent of them, there's a good chance there will be some financial stress for the loved ones left caring for any children.
If you're a married mom who works, what income gap will be left in your family if you pass away?
Are you the "breadwinner" in your family?
Will your spouse be able to manage your family finances without your paychecks coming in each month?
Don't just assume your spouse will be able to manage without you.
If you're a stay-at-home mom, you might not concern yourself with life insurance because you aren't employed and earning a paycheck. But ignoring "unpaid labor" such as childcare and household tasks is a mistake.
Remember that if something terrible happens to you, someone will have to pick up your responsibilities. And it could cost them thousands of dollars each month. Compound those cost considerably when you have a special needs child.
Single moms need to think about life insurance whether they share financial responsibility or are the sole providers for their children.
Consider the ages of your children and what types of support they will need until they are independent adults. That will help you determine the amount of life insurance coverage you'll want to look for.
2. Single women.
There are plenty of reasons single women should also consider life insurance. If you don't have sufficient savings, a life insurance policy can help your loved ones pay for your final expenses.
If you have other debt or loans that have been co-signed for by others, your life insurance could also be used to pay off those debts.
Do you have parents, siblings, or other loved ones who may depend on you someday in the future for financial support?
If you have a significant other, do you have any monetary responsibility to them?
If the answer is yes to either of those questions, having life insurance in place in case of your death may help you sleep better at night.
3. Women who are caregivers.
If you are currently taking care of an aging parent or relative or think you will need to in the future, what will happen to them if you pass away?
Women in the "sandwich generation" need to consider life insurance with enough coverage amounts for their individual needs, their immediate family, and the person(s) they care for.
4. Women who are business owners.
If you are a business owner, what will happen to your business if something happens to you?
Having life insurance can help pay for business expenses (operating costs, payroll) while your estate is settled.
Life insurance can pay off loans you used to start your business. Or it can help partners keep the business running while they make plans for the future.
Who Doesn't Need Life Insurance?
You may not need life insurance if you have no significant debts, no dependents (including aging parents or relatives who may need help), no businesses and plenty of money saved to cover your final expenses.
Because in your case, no one is depending on your income or will suffer financially from your death.
But some people in this situation still consider getting life insurance to help support family members, special interests, or to provide for cases such as divorce or other family changes.
How Much Life Insurance Should You Get?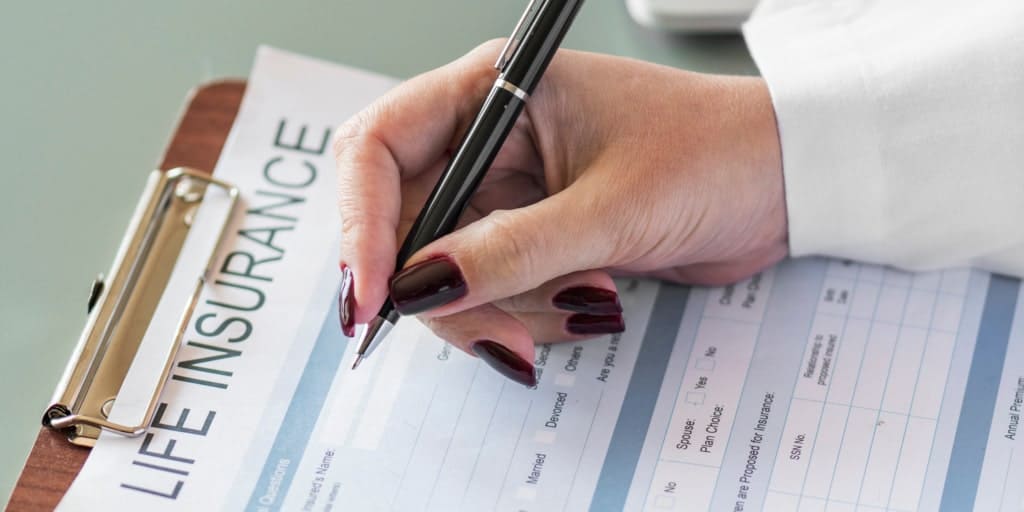 Before you decide how much insurance to get, it's important to understand the various kinds of life insurance available.
You can choose from term life insurance, whole life insurance, universal life insurance, and more.
Term Life Insurance is one of the most common types of life insurance bought because it's one of the most straightforward and most affordable.
Learn more about some popular insurance products by reading the article, Which Life Insurance is Best To Buy, Term or Whole?
The majority of women pay lower premiums than men who are the same age because women have longer life expectancies.
Also, the younger and healthier you are when you buy a policy, the more affordable your rates are likely to be.
For example, the rates below* were found for term life insurance quoted by Bestow, an online agency issuing policies through an insurance carrier rated A+ (Superior) by A.M. Best:
$14 per month, for a 20-year term policy with $250,000 of coverage – for a healthy, 33-year-old, non-smoking female
$34 per month, for a 20-year term policy with $1M of coverage – for a healthy, 27-year-old, non-smoking female
Determining Your Coverage Amount
When deciding to buy life insurance, you'll have to figure out the coverage amount you need.
You can search online for answers. But you'll find plenty of "rules of thumb" that may not be very helpful or accurate for your situation.
While some life insurance coverage is always better than none, you must find an amount you are comfortable with and can afford.
Your personal circumstances should drive this decision – not an arbitrary figure you find online.
There are several online interactive calculators you can use to estimate the amount of life insurance coverage you'll need.
You can also come up with your estimate by considering coverage for the following:
The debts you owe (credit cards, car loans, loans someone else co-signed for, mortgage, etc.)
Replacing your income for "X" years (X = how long will someone else be dependent on your income)
Burial expenses (an average funeral costs between $7,000 and $9,000 not including cemetery plots or fees, or any unpaid medical expenses at the end of life)
Other expenses you're interested in funding (college for children, paying for part of a child's wedding, gifts to charity, etc.)
If you have savings, investment accounts, or some other form of life insurance, subtract that amount from your total estimate above to arrive at a coverage value.
You can also speak with a financial professional for advice on the amount of life insurance you should obtain.
Receiving Quotes and Purchasing Insurance
You can obtain quotes for life insurance through your current auto or home insurance agent or from a number of insurance companies.
The traditional approach to securing life insurance includes:
Obtaining a quote for an insurance agent or broker
Selecting a life insurance policy and the coverage amount
Completing an application and phone or in-person interview
Getting a medical examination
Waiting for approval from underwriting
Signing the documents
Paying for the policy
Today, it is much easier with companies like Bestow, who are making term life insurance simpler, more affordable, and more accessible.
Apply easily online for a free life insurance quote and obtain coverage in minutes if approved.
Because Bestow has no commissioned sales agents, applying is quick as you won't need to schedule a call or listen to a sales pitch. And no medical exam is required.
Final Thoughts on Purchasing Life Insurance
You know you need different insurance products to help protect your financial health. But life insurance is different because it doesn't protect you.
It protects your beneficiaries. The people who love and depend on you the most.
Thinking about your death and how your family and friends will carry on without you can be a very emotional and challenging task.
But once you have life insurance in place, you'll know you did what you could to supply financial support when you pass away.
Help protect your loved ones, get your free term life insurance quote today.
*Prices listed as of 7/15/19. Exclusions may apply.
Bestow or North American Company for Life and Health Insurance were not involved in the preparation of the information in this article. The opinions and ideas expressed in the article are those of Women Who Money and are not promoted or endorsed by Bestow or North American. You should always seek professional advice before making a financial decision.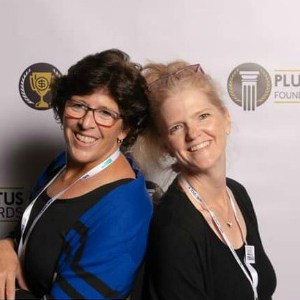 Amy and Vicki are the coauthors of Estate Planning 101, From Avoiding Probate and Assessing Assets to Establishing Directives and Understanding Taxes, Your Essential Primer to Estate Planning, from Adams Media.