Saving for Retirement While Helping Kids & Parents
(This page may contain affiliate links and we may earn fees from qualifying purchases at no additional cost to you. See our Disclosure for more info.)
If you've asked yourself how you'll save for retirement while also financially helping your kids and parents, you're not alone.
A few years ago, the Pew Research Center reported that almost half of all adults in their 40's or 50's were either raising a child or supporting a grown child, while also helping a parent 65 or older.
If you are "sandwiched" between two generations who need your assistance, saving for retirement can be a huge problem.
Taking care of multiple generations within a family isn't new. But the emotional and financial issues facing the sandwich generation have changed.
Even though you won't be in the phase forever, your retirement plans for travel and leisure maybe just a dream without careful planning.
Why You Struggle to Save for Retirement
Your Kids (Step-Kids)
They're your life, and you'd do anything for them. But doing anything comes at a price. And if you have more than one child, money may seem to go out faster than it comes in.
Even if you live a frugal lifestyle, you might be surprised by how expensive it is to care for your kids. These figures don't cover college costs either.
Many parents contribute to 529 plans or other college savings programs, taking a chunk of the monthly budget. Helping kids pay for college is a significant investment that cuts into plans to save for your future.
Even with financial help, or accelerated programs some students still end up with substantial loans.
And this forces many to move home after college while they work to pay loans off.
NPR reported that for the first time in 130 years, more young adults live with parents than with partners, lengthening the financial stress parents feel as they continue to support adult children partially.
Another financial stress? According to census data, more than 2.6 million people are raising grandkids.
This adds one more financial and emotional layer to many sandwich generation parents, even if other family members are providing some of the support.
Your Parents (In-Laws, Grandparents).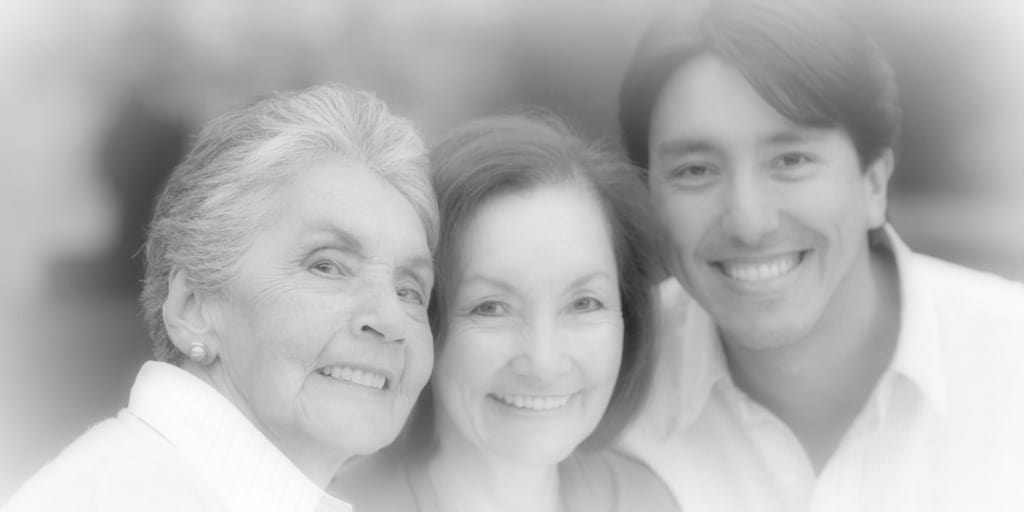 You love your parents as much as your kids.
They took care of you for years, but as they age, they'll likely need help from you. And you may find out they didn't save for retirement and now do not have enough money to cover all their expenses.
Aging parents who retired or lost their jobs during the Great Recession may be facing severe financial choices in retirement.
GoBankingRates published research showing over 50% of older Americans surveyed lacked sufficient retirement funds as compared to typical benchmarks.
About 30% of this group had saved nothing for retirement. This is one explanation of why the sandwich generation is being called on to help their parents more than in years past.
With longer life expectancies and increasing medical costs in retirement, your parents may be spending more than they ever expected too.
Plus, if they live a long distance from you, additional travel costs may increase your expenses each year — more reasons you might not save for retirement as much as you'd like.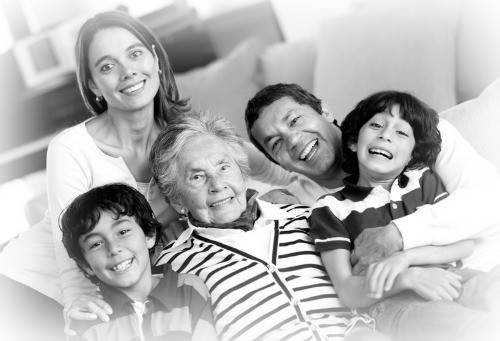 You (Your Partner).
Your decisions may have gotten in the way of saving for retirement too. Have you fallen into the trap of lifestyle inflation?
Do consumer debt payments replace 401K contributions each month?
Maybe you had to pay off your student loans over the last decade.
Since you are in your peak earning years, you might save for retirement in your 401k account – but is it enough?
Did you start contributing late and miss some crucial years of compounding interest?
No matter the cause, you are struggling to save for retirement, and it's time to get serious.
Here are three essential steps you can take to boost your retirement savings while still caring for your family members.
It's Time To Get Your Retirement Savings on Track
1. Put Yourself First.
You might think it's alright to put your retirement savings on hold because this is a temporary situation. And depending on your family's needs, you might be right.
But chances are you will still be taking care of one generation, even if the other becomes self-supporting.
Your child may get a good job and move out, but then your parents may need even more help. Play it safe and think long-term.
It's essential to take action and understand your own financial house and how it relates to the future you desire. If you have a partner, talk about what you need to do to prepare for your retirement years.
You don't have to tackle it all in a day or even a week, but waiting may add to the problems you will be trying to solve.
If you aren't meeting your retirement savings goals, consider seeking professional financial and legal advice.
It might be the best money you've ever spent. And you can think of it as helping your children too – since your planning may prevent them from having to take care of your needs down the road.

2. Talk to Your Parents.
These may be the most difficult conversations you'll have, but talking to your parents about their finances is incredibly essential.
You will also need to speak to them about legal and medical issues too. If you have siblings, try to set up a family meeting about your parents' future.
Who will handle their finances when they can't do it anymore?
Have they updated estate plan – their wills or discussed with legal counsel any need for a power of attorney, living trust, living will, or other advanced medical directives?
What is the plan for long-term care for your parents?
As your parents age, complicated medical issues may require ongoing treatment, expensive prescriptions, and hospital stays.
Costly renovations could be needed for them to continue living at home. If they require a higher level of care, moving a parent to an assisted living facility or nursing home may be your only option.
Eldercare costs are skyrocketing. For a private nursing home room, you can expect to pay about $100,000 per year. If your parents haven't planned for these expenses, you may end up contributing to or paying for their care.
When discussing funding your parent's care, ask about retirement accounts, savings, social security, pensions, insurance policies, Medicare, or VA benefits. Consider other assets too.
Could home equity be accessed for long-term care?
It's also important to discuss your parents' final wishes so you won't be questioning what they would want as you grieve their passing.
Recommended Reading:
3. Set Limits with Your Kids.
You've put yourself first and determined where you stand financially, and you've talked to your parents about life, money, legal, and financial issues.
Now is the time to think about setting limits and talking to your kids about your ability to support them as they become adults.
You've probably heard that your kids can take out loans for college, but you can't take a loan for retirement. And now is the time to listen.
Paying for college expenses may no longer be an option for you because you can't put your child's future ahead of your own.
Remember, time favors your child. You can always help with loan payments after you've made progress toward meeting the retirement goals you've set.
If you have an adult child living at home, it's important to make sure they are paying their fair share too.
If they are rooted in debt, consider hiring a fee-only financial planner or financial coach to help your child set up a budget and plan for the future.
Continuing to support them for an extended period can hurt their ability to become independent and reduce your ability to save more for retirement too.
Recommended Reading:
Move Forward and Think About the Future
As caregivers, we may put the needs of our children and our parents before our own. But we need to remember how important it is to stay focused on our finances, retirement planning, and our health.
Don't let poor retirement planning shift the costs of your caregiving onto your children.
Strive to find a balance between funding your future and helping your maturing children and aging parents.
Save for retirement and be kind to yourself. It will certainly help you navigate this challenging and rewarding time of life.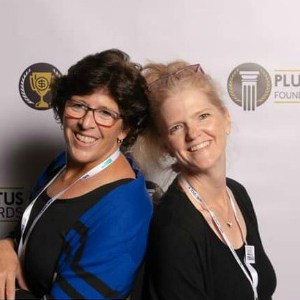 Amy and Vicki are the coauthors of Estate Planning 101, From Avoiding Probate and Assessing Assets to Establishing Directives and Understanding Taxes, Your Essential Primer to Estate Planning, from Adams Media.