Financial Mission Statement: Why and how to create one
(This page may contain affiliate links and we may earn fees from qualifying purchases at no additional cost to you. See our Disclosure for more info.)
Staying focused on your financial goals can be difficult. You know what they are. And you know you'll be better off if you stick to them. But you also have a lot going on in your life.
You may be paying down debt, saving for college, helping out your aging parents financially, or catching up on retirement contributions – in addition to paying all of your bills.
It can be frustrating trying to meet your financial goals when your focus is pulled in different directions.
A financial mission statement helps you visualize your financial goals and reminds you why you're looking to accomplish them. It describes what you want to attain financially and how you are going to produce your desired results.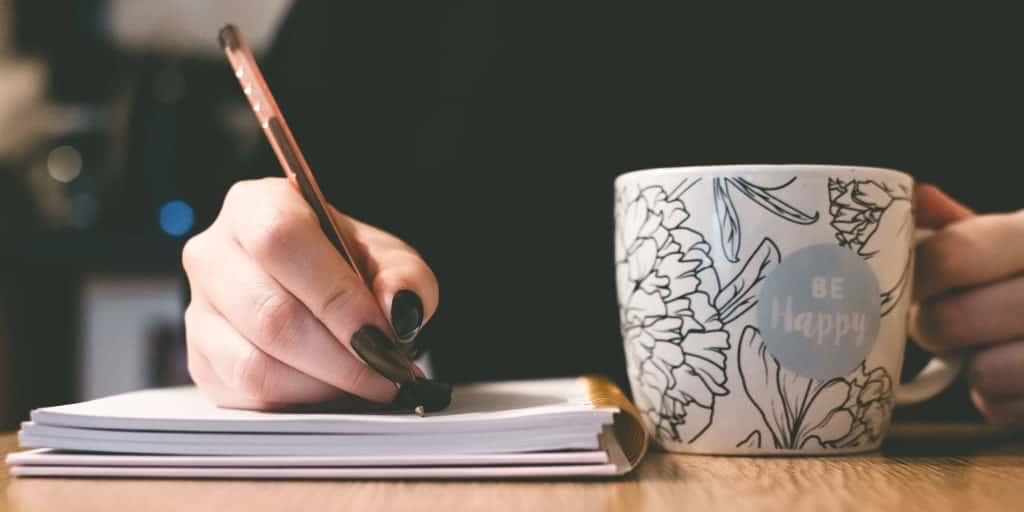 People interested in improving their financial health understand they need short- and long-term financial goals.
Yet, many 'students of personal finance' also lack the motivation to focus on their goals and struggle to make progress with a financial plan.
This is where creating a financial mission statement comes in.
A personal mission statement for your money goals will serve as a constant reminder of what you want to accomplish and why it's important to you. It can help you face daily decisions affecting your finances with a new attitude.
Ready to learn more about what a money mission statement is and how you write one?
Below you'll find step-by-step instructions to guide you in writing an FMS.
The financial mission statement examples included will help you and your family see why an FMS is important and how they can keep you focusing on your goals. We even have a free template you can download and print!
What Is a Financial Mission Statement?
An organization writes a mission statement to declare its purpose for existing. It defines what they offer, who their customers are, where they operate, and their ultimate goal.
Similar to a company's mission statement, a personal financial mission statement (FMS) outlines your household's mission, purpose, and reason for pursuing financial security in one impactful sentence or a few short specific ones. A household may be just you as an individual, you and a partner, or you and your family.
A good financial mission statement will accurately explain what your household wants to achieve financially in the future and how you will get there.
It also incorporates your values. In other words, if you want to thrive financially without sacrificing things that matter to you, include them.
If charitable donations or travel are meaningful to you, list those in your mission statement.
There is no exact way to write an FMS, but the shorter, denser, and more meaningful, the better.
Your FMS should be easy to read, memorable, and motivating. You want it to inspire you to take action or remind you of why you're making the sacrifices to achieve your financial goals.
Questions to Consider for Creating Your FMS:
How Do You Create a Financial Mission Statement?
You can create your financial mission statement in four simple steps:
Determine the problems or opportunities you need to address
Focus on what you are going to do to solve these problems and embrace the opportunities
Define your household values and determine how they will help you achieve your goals
Put it all together
Sounds pretty simple, right? Let's get a little more specific.
Step 1 – Determine the Problems or Opportunities to Address
In this step, you'll want to include the problems and/or opportunities your family faces and how you're looking to correct them.
Prepare statements that get to the point quickly and stress the areas you would like to focus on.
Examples:
If your primary problem is paying off debt, you want to include some motivational keywords to make you want to complete this task fast.
The financial mission of the (Your Last Name) household is to remove the vicious hold debt has on us. We will strive to aggressively pay down our existing debt and not increase our debt by taking out new loans or charging up credit cards.
You would also use this area to focus on financial opportunities that may be coming in the future. Looking to fund your Roth IRA fully each year? Put that in this section!
The financial mission of the "Smith" household is to fully fund both of our Roth IRAs each year. We also strive to place an additional $3,000 into our 401(k)s after funding the Roths.
Step 2 – Determine How You'll Address the Items Defined in Step 1
Now that you have your focus points, state the path you will take to meet the goals.
If you said that you wanted to pay off debt, explain how you plan on doing it.
We want to aggressively pay down our debt by taking on additional part-time work and put into place several frugal habits. We realize that many of our previous spending habits were hurting us, and it is time to change those behaviors.
The statement focuses on how you are planning on paying down the debt. It also gives you things to focus on to ensure you complete the goals.
You could use the same statement for increasing your savings and investing by just replacing a few words.
We want to aggressively increase the savings we are putting into our retirement accounts by taking on additional part-time work and put into place several frugal habits. We realize that many of our previous spending habits were hurting us, and it is time to change those behaviors.
Step 3 – Incorporate Values and List How They Will Help You Meet Your Goals
In this step, you should inject your core values into the FMS.
Do you hate debt?
Do you want to give 10% of your income to charities?
Is paying for your children's education important to you?
Is travel a luxury you don't want to cut out?
This is the section to include those things.
While completing our drastic debt reduction, we will continue to support our local charities. Also, in our quest to retire at age 55, we still want to enjoy certain things like traveling.
Step 4 -Combine to Get the Finished Financial Mission Statement
Now that you have finished each step above, you should combine your thoughts and goals into a complete financial mission statement.
Remember, your statement should be motivational. You'll want everyone in your household to remain focused on the financial tasks at hand.
Example of a Complete Financial Mission Statement:
The financial mission of our family is to remove the vicious hold debt has on us. We will strive to not increase our debt and aggressively pay down our existing debt without sacrificing our gifts to local charities. After we erase this debt, we will focus intensely on increasing our savings so we can retire at age 55 and do work that we love and enjoy. We'll accomplish this without becoming "cheapskates". We also want to teach our children the ins and outs of money at an early age so they do not struggle with financial decisions or face the same financial problems we have.
The above mission statement gets to the point and conveys exactly what the family wants to achieve.
It may not include all of the small things that will most certainly come around, but it at least keeps them focused on the financial task at hand.
It may take you a few drafts to finish your FMS, just get it down on paper and refine it until you get something that feels right.
When you've finished your financial mission statement, post it where it'll be easy to view, such as on the refrigerator in a bright color for all to see.
Keep in mind as your personal and family circumstances change, your financial priorities may change too.
Revisit your FMS at least annually or when you experience a significant life event to update what financial goals are most important to your household.
Now, it's time to get working on your financial mission statement!
Download our free template here
Sit down with your partner or family if you have one and start a conversation about all things money. There's no better time than today to make a positive impact on your financial future!
Next: What Is An Investment Policy Statement and How Do I Write One?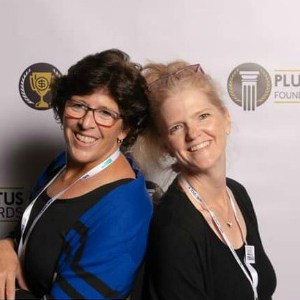 Amy and Vicki are the coauthors of Estate Planning 101, From Avoiding Probate and Assessing Assets to Establishing Directives and Understanding Taxes, Your Essential Primer to Estate Planning, from Adams Media.