How We Developed Couple Financial Goals
(This page may contain affiliate links and we may earn fees from qualifying purchases at no additional cost to you. See our Disclosure for more info.)
An outsider looking at our finances today may think my partner and I had it all figured out from the start.
They may assume we knew what we wanted, set our goals, and reached them. But they'd be wrong.
We've made money mistakes. And we've had different views on money. So, adopting financial goals wasn't always easy, and it didn't happen overnight.
But putting effort into our relationship and our finances was worth it. It's taken time and hard work—but our shared goals have improved our money and lives.
Looking back now, I believe a few key elements helped us get on the same financial page. And here, I'll share how we developed shared money goals as a couple.
Developing Shared Financial Goals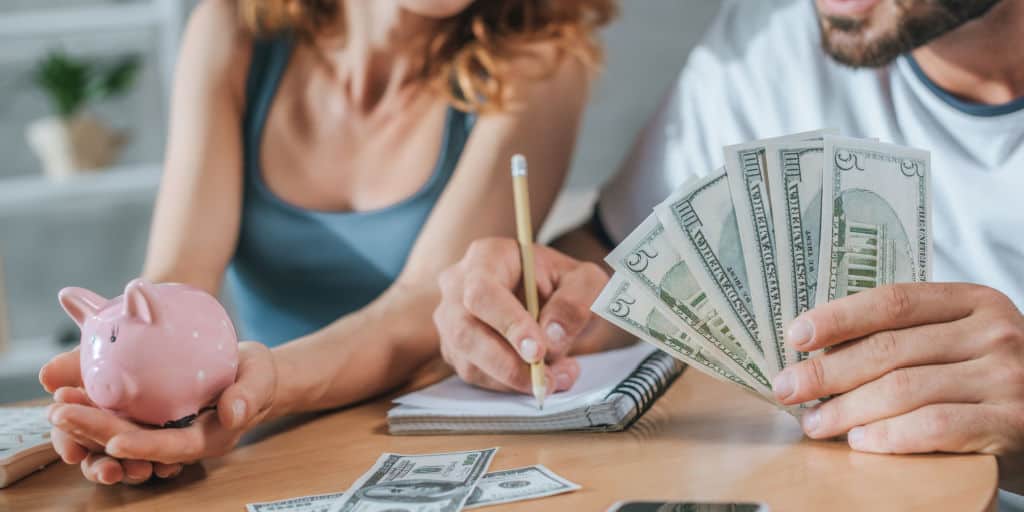 The thing I've learned about relationships and money is that it's complicated.
Most couples' money problems are about more than the money. So, creating financial goals as a couple isn't as simple as setting step-by-step SMART goals and carrying them out.
We're far from perfect, and, like anything else, it's a journey. But having goals we share has been one of the best things we've done for our money and relationship.
Communication, communication, communication
Many couples struggle to talk about conflicting money views, especially at first. Also, past experiences affect how we all think about and use money.
So, when two people combine their money, there are bound to be disparities. We were no exception here. We started our life together with different money stories.
So, when we disagreed about money, it was less about money and more about our individual needs and values. Yet, it's hard to recognize (and talk about) this.
Before we got married, we did couple's "counseling" sessions with a married couple. What I remember most is discussing kids and money.
They asked us what we wanted, individually and together—and how we planned to get it. This experience helped start the conversation.
Fast forward 24 years. We still talk about money, and we talk about it often. Sure, we've had disagreements. But we always circle back around until we figure it out and agree on big decisions.
A note on honesty, trust, and respect
Without mutual respect and trust, it's tough to open up and talk about anything, let alone money. And money is an emotionally laden topic, so it's essential to feel safe and heard.
Thankfully, I've always felt secure enough in our relationship to discuss sensitive issues.
Lots of work (on our relationship and our money)
Developing honest communication, trust, and mutual respect took time (and wasn't easy).
Add jobs and kids and money to the mix, and finding time to work on a relationship is challenging. But shared financial goals don't just happen for a couple. For us, it took lots of time and attention.
Life is in constant flux, and we aren't the same people we were 25 years ago, so it's an ongoing process.
Defined our values
We started dating as teens, and now we're in our mid-40s. At first, our values and goals were similar, but we weren't 100% on the same page. Plus, our values have shifted over the years.
Something that's worked well for us is figuring out our values (we use values exercises). Discussing our values helps us understand each other and makes it easier to set shared goals.
We reached a lofty but attainable goal.
Our first big financial goal was paying off our student loans. We owed around $50,000 and lived on one income, so paying them off was no small achievement. And it took years to do.
Sure, we faltered along the way and made mistakes, but we got there! This created the momentum we needed to work toward other financial goals together.
Share our dreams.
One of the biggest motivators for our shared goals is our dreams. Of course, we each have our own ambitions. But we also have dreams for the rest of our lives together.
To us, that's what money is for—to use as a tool to create a life you love! I can't think of a better reason to set shared money goals.
Our finances are 100% transparent.
We both know everything about our money, including spending, debt, and account balances. Neither of us has total control over the money, and both of our names are on the accounts.
Since we're both in the know and have a voice, it's much easier to work as a team.
One tool that's been invaluable in helping with this is Tiller Money. It helps us easily keep track of our financial accounts and progress on our money goals. (Check out a full review of Tiller here.
We learn from our mistakes.
The good(?) thing is, we even shared our biggest money mistakes.
For example, we both agreed to buy two houses that we shouldn't have. And we financed (but eventually paid off) at least a dozen cars. But we also learned from those mistakes together.
So though we still make mistakes, it's helpful to make them as a team. Then we can put our heads together to figure out how to fix them and make better decisions.
12 Common Budgeting Mistakes + Tips to Avoid Them
Closing thoughts
Our shared financial goals made us stronger. But developing them wasn't always easy.
We've set many money goals as a couple, achieved some, and continue to work on others. And we've made plenty of mistakes along the way.
Still, communication, honesty, trust, respect, and transparency were vital in our successes and working through our money fails.
I hope that sharing what worked for us can help other couples come together on their financial goals!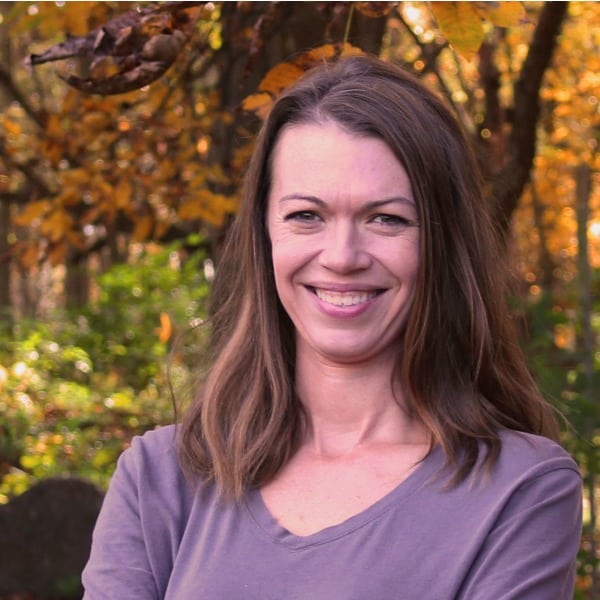 Article written by Amanda
Amanda is a team member of Women Who Money and the founder and blogger behind Why We Money. She enjoys writing about happiness, values, money, and real estate.