How Can I Find Financial Bliss with My Partner?
(This page may contain affiliate links and we may earn fees from qualifying purchases at no additional cost to you. See our Disclosure for more info.)
Women Who Money was created to provide trustworthy personal finance information for women (and men!). We write articles on topics that help our readers understand financial concepts, make smarter moves with their money, and become more financially healthy.
Money and relationships is a topic we write about a lot because financial challenges can impact how we communicate and get along with the people we care about the most.
But it isn't always easy to talk about money with people you love!
We've also written about when hiring a coach makes sense, and we always suggest that people seek advice from a counselor or financial professional when they need it.
We know that research shows the more couples argue over money, the more likely their relationship will split up over money or end in divorce if they're married.
So today, we're getting an expert's advice on money and love as people prepare for married life to help them achieve financial bliss.
Adam Kol is a Couples Financial Counselor and an experienced Mediator, Tax Attorney, and Financial Advisor. Here are his suggestions for getting on the same financial page with your partner before marriage.
How Do We Get on the Same Financial Page Before Marriage?
Marriage is a wonderful and exciting time. Merging lives, families, and maybe even finances.
Were you 100% with me…until that last one? If so, then you're like most couples!
For many, the "finances" piece may be intimidating, overwhelming, or downright scary. And sadly, if left unresolved, it can become a significant cause of tension and even divorce.
In this article, I'll lay out a 5-Step Path for financial bliss to get you and your partner on the same financial page before you exchange vows.
That will help you avoid becoming a statistic. But even better, it'll also lead to a deeper partnership, greater intimacy, and stronger finances!
5-Steps to Finding Financial Bliss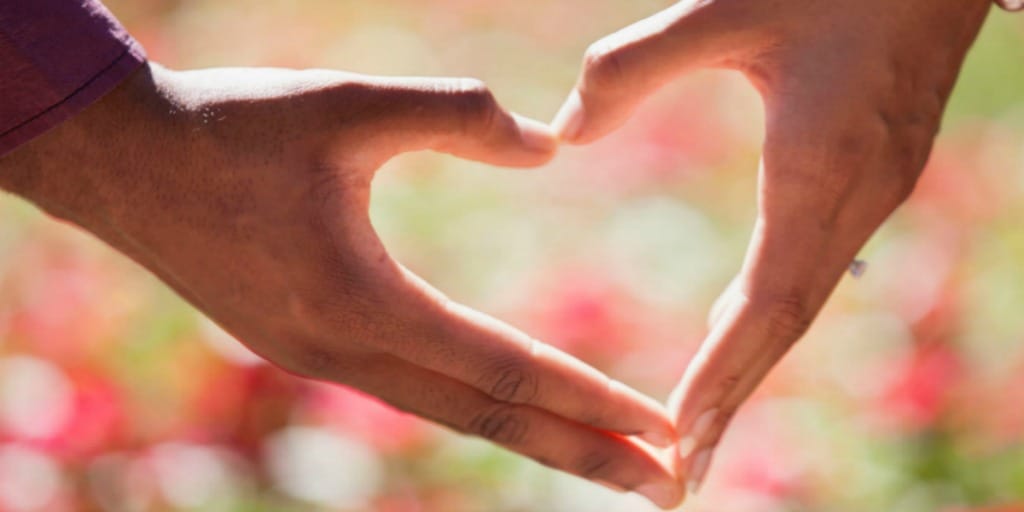 Step 1: Get the Conversation Started — in a Positive Way!
Because this can be such a tough topic, I recommend that my clients ease into it.
Find a fun or interesting money-related topic. If it doesn't touch on any actual dollars and cents — that's fine!
Just lay the groundwork, building trust and a sense of comfort around money talks.
Here are some topic suggestions:
Share your Money Stories, including how each of your parents and families viewed money.
Get excited about some potential vacations. Do a little research about what they might cost. Don't worry yet about how to find that money, though!
Discuss your hopes and dreams.
Step 2: Fears, Worries, Hopes, and Dreams
Level with each other about your money-related hopes, dreams, fears, and worries.
Money affects nearly every area of life: where you live, having kids (or not), career paths, etc.
You don't need to have all the answers. And there's no magic order to these conversations. In fact, you'll want regular check-ins about this.
After all, the things we want will grow and change.
Either way, the more you have these conversations, the more you'll discover about yourselves and each other. This will help with healthy money talks, too.
After all, the more you know about each other, the more compassionate and empathetic you can be. That will only make your relationship stronger.
Step 3: Getting Financially Naked
It's time to get "financially naked"! By that, I mean sharing all your financial details.
This will be much easier now that you've gotten used to talking money with Steps 1 and 2. If Step 2 was more about your mindset, then Step 3 is about your numbers.
I know this step takes lots of courage. It does even for me, and I help clients with this for a living!
The good news is you can take action even while fearful or anxious at the same time. So, summon that courage and open up.
Here's a list of items to divulge that will get you off to a strong start:
Income: how much you earn from your job or side hustles
Expenses: how much you spend. It's helpful to break this down into regular monthly expenditures versus (estimated) periodic expenses (i.e., healthcare costs, car repairs, vacations, etc.)
Assets: anything worth money, like a car, home, art, etc.
Credit card debt: whether personal or business
Student loans: list out amounts, interest rates, whether they're government or private loans, and any loan forgiveness plans or possibilities.
Credit scores: you can often find them for free through your bank or Credit Karma
Step 4: Consider Your Wedding
Weddings are incredible events. Unfortunately, many people go about the money side kind of willy-nilly.
If you've done Steps 1-3, you'll be able to have a productive dialogue about your wedding.
Make sure you understand the various items that go into a wedding budget.
Remember that it may be difficult to really scrimp on any item. So, be careful with the temptation to spend extra early on if your budget is tight or inflexible.
Also, look at the big picture of your finances, your wedding priorities, and other possible uses of wedding funds. This is not to advocate spending less.
Instead, I want you to make your financial decisions with your eyes wide open. This will leave you more confident and with a stronger partnership!
So consider the impact on your wedding and your lives to spend more or less on that special day.
For example, it may affect a down payment on a home, paying down debt, and/or having that top-shelf open bar!
Step 5: Make Plans for Financial Bliss:
Now that you two are expert money and relationship navigators, it's time to make plans! Here are the 3 main categories I'd suggest exploring:
1. Prosperity Plan:
Take the hopes, dreams, fears, and worries from Step 2, and turn them into a prosperity plan.
The ultimate goal is to have your money help you and your family have the things that really matter to you.
I recommend starting with your big goals and working backward. Once you agree on your financial goals, find a path to achieve them, and then figure out how getting there might look on a day-to-day basis.

You don't need to have everything clear and perfect. After all, our minds and our finances will inevitably change over time.
Yet, building a sensible plan will calm your nerves and help you see progress and accomplishment!

If you haven't by now, you should discuss how you want to combine finances or not.
There's no one right answer about whether to have joint accounts, separate accounts, or some combination thereof.
With the skills you've been cultivating in Steps 1-4, though, you'll be able to have a healthy conversation about it.
2. Roles and Responsibilities:
Who will take on what money tasks?
Don't worry about a perfect split; instead, shoot for things feeling fair. There's no shame in playing to your strengths, i.e., if one partner is good at daily money management.
Consider money responsibilities in the broader context of how you each support the relationship.
No matter who tackles what, partnership and transparency around high-level financial decision-making are key.
3. Regular Money Dates:
To thrive financially, you'll want to make these conversations a habit. In the beginning, you may have these talks often until you're on the same page.
Once you've moved through the 5 steps, you can settle into a regular schedule.
My clients like to have a Money Date/Money Meeting anywhere from once a week to once a month. You can figure out whatever works for you. Just make sure you set aside dedicated time.
Lean into uncomfortable discussion topics as needed. And be as distraction-free and present as possible.
Do the above 5 steps for financial bliss and watch your love, partnership, and bank accounts grow!
Next: What to Know Before Buying a House Together Unmarried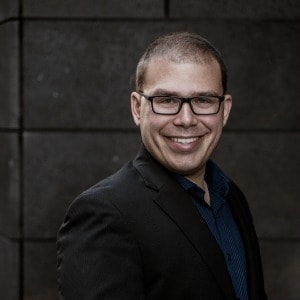 Adam Kol is a Couples Financial Counselor, helping couples who love each other make sure that the money conversation doesn't get in the way. He brings a decade of experience as a Mediator, Tax Attorney, and Financial Advisor. His clients have gone from the verge of divorce to best friends while making huge financial progress. Adam is an experienced community organizer and musician. You can also find him on Twitter and LinkedIn.