Ways to Gift the Next Generation Financial Security
(This page may contain affiliate links and we may earn fees from qualifying purchases at no additional cost to you. See our Disclosure for more info.)
Congratulations! Perhaps you've just become a new mother. Or maybe you're just starting to get your finances in order. Either way, these are both important milestones that deserve recognition.
As a parent, your number one priority is most likely saving for your kids' future and providing them with a better life.
In fact, according to a Harris Poll/UNest Survey, 93% of parents with kids under 17 would make self-sacrifice if it meant their child would have a healthier nest egg.
While it's immensely important to provide your child with a healthy cushion to pay for college or other life goals, it's only one aspect of the equation.
Let's not forget the importance of financial literacy and empowering your little ones to make responsible financial decisions throughout their lives.
(But make sure you're saving for your own future too!)
When it comes to guiding your children on the right financial path, one size does not fit all.
By taking small steps that add up over time, you can set them up for success so that when they embark on their own life journey, they can focus on the things that truly matter.
We've all been to baby showers or birthday parties where kids receive toys that we know will be left in a storage closet collecting dust. Or clothes that the child outgrows in a few weeks, but we often overlook gifts that will last a lifetime.
How to Give the Gift of Financial Security for the Next Generation
Outlined below are ways to safeguard your family's money, build generational wealth and empower the next generation to make smart, responsible money decisions.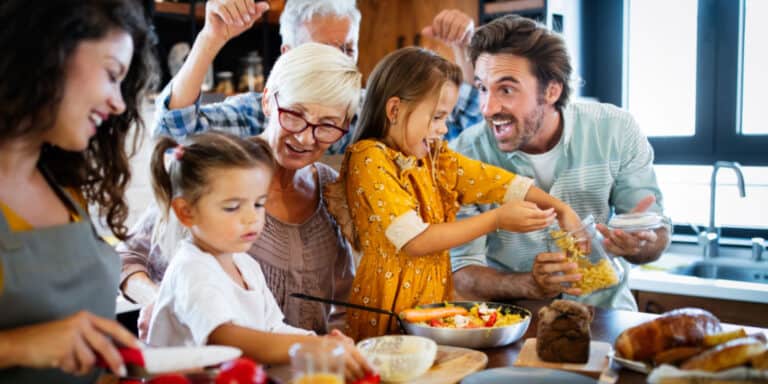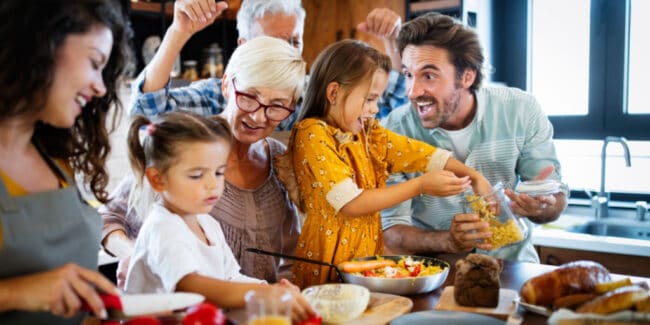 Talk to Your Kids About Money Early On
It's never too early to start talking to kids about money and including them in some financial decisions. Studies have shown that children begin to grasp money concepts as early as age 3 and that their habits are cemented by age 7.
An easy way to do this is to look for teachable moments in everyday activities. This could be something as simple as grocery shopping.
Demonstrate that by making a grocery list, you save time and don't end up buying things you don't need. Additionally, compare prices. Show them side-by-side price comparisons for various food options.
Another idea is to give your kids an allowance. This could be chore-based or recurring, depending on your preference. If you decide to go with a chore-based allowance, this is a great opportunity to teach your kids money management skills by incentivizing them to work.
Set a specific amount they'll receive each month for completing certain tasks, and you could even encourage them to negotiate a raise by taking on additional jobs.
Open a Children's Investment & Savings Account
Opening a UTMA (Uniform Transfers to Minors Act) or custodial account is one of the best ways to give your kids a financial head start.
With this type of account, the parent is the custodian or guardian until the child is an adult when it transfers to them. This can be anywhere from 18-25, depending on the state.
The real beauty of a UTMA, however, is the enormous flexibility it offers.
You can use the money for anything child-related, which could include things like music lessons, summer camp, a first car, or even a future down payment on a home.
Additionally, there are tax benefits, meaning up to $1,050 earnings in the account are tax-free, and the next $1,050 are taxed at the child's rate.
Another thing to keep in mind is that friends and family can contribute up to $15,000 ($30,000 for married couples) per child tax-free every year.
You can typically access these vehicles through a traditional broker such as Schwab or Fidelity, and there's even a simple app called UNest that allows you to open an account in just five minutes on your phone.
Get Life Insurance
One of the most underrated things you can do for your children is purchase life insurance. It can be scary to think about, but better safe than sorry.
Every parent can tell you that once you have children, it's crucial to plan for every scenario. Should something happen to you, your debts won't magically disappear, and sadly, your family could be on the hook.
Making sure you have proper life insurance coverage is a prudent way to protect the ones you love and shield them from a potentially disastrous financial situation. 
Additionally, while having life insurance provides a safety net when your kids are young, it can also be an integral part of your long-term financial plan.
Forego Traditional Gifts
Consider limiting or foregoing traditional gifts for your child and asking for money instead. Your child will thank you down the road, and it will pay dividends throughout their life. 
Toys or material items that bring short-term gratification tend to be long forgotten once a kid grows up. The things they'll fondly remember are experiences or big-ticket items, like the swing set in the backyard that took you months or years to save up for.
They'll always cherish the summers spent at basketball or science camp. Or the car you surprised them with when they got their license.
What's wonderful about your financial journey is that you don't have to do it alone. Enlist the help of your family and friends.
Tactfully Ask For Money For Gifts
Politely ask friends and family to contribute to your child's future by giving money or contributing directly to their UTMA.
If you're still uncomfortable pointedly asking for money as a gift, a fun idea is to print a QR code on invitations for a birthday party or an event and request that they contribute that way instead.
You could also make it fun by sending videos or pictures of experiences they helped fund as a thank you.
Document that summer they spent at space camp, their first apartment, graduation from college, or the day your child's company goes public because they had the seed money to start the business.
Over time, all of these monetary gifts add up and can potentially fund all of the exciting opportunities for which your kids will be forever grateful.
Explain Your Reasoning
If you're worried that it will come off as rude or unrefined, explain that you are beyond lucky that your child has enough clothing and toys and that you're looking ahead to their future.
Cars are expensive, first apartments are expensive, and college is costly. You're asking for them to invest in experiences and memories to help your child achieve dreams that may otherwise be out of reach.
Give Back
In addition to building a nest egg, talking to your kids about the importance of helping those less fortunate is part of their education.
Philanthropy teaches kids empathy, your values around money and encourages them to give back to their community. Below are three ideas on ways to do this. 
Donate: Make it a family ritual to donate toys and clothes that your family no longer uses. Explain to your kids that these things will help those who are in need.
Volunteer: Kids learn through action. The memory of handing out food with you at the local soup kitchen will stick with them forever. 
Charity: Encourage your child to set aside a certain amount of money each month or every year. Talk to them about what's important to them and donate money to a charity close to their heart.
Buy a Stock (or two!)
Once your child is mature enough to understand investing, involve them in the process. 
If they enjoy shopping, buy them a share of Nike or Nordstrom and talk to them about the power of compounding and show them how their money will grow over time. Monitor the stock together. Point out the volatility in the market, but that on aggregate, it tends to trend higher.
Also, seize the opportunity to discuss the importance of diversification and the risks associated with putting all your eggs in one basket (or stock!).
Final Thoughts
Teaching kids about money and saving for their future may feel like a daunting task, but breaking it down into small, actionable steps, can add to a lifetime of financial success. 
Remember to start early and often, but it's never too late to begin. Your kids will thank you later.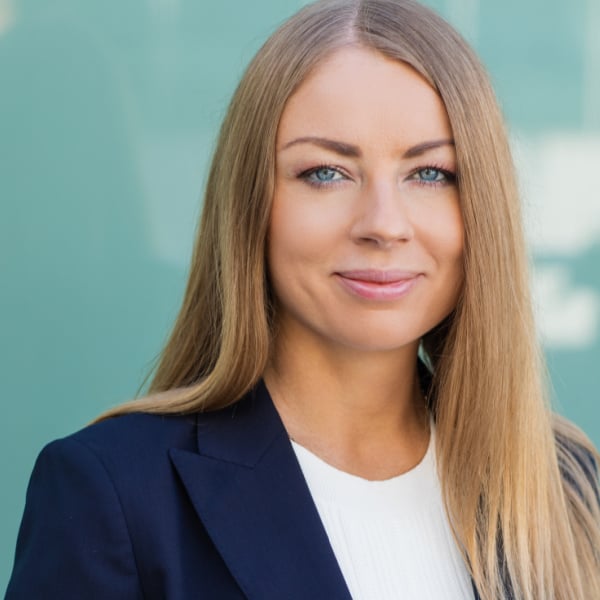 Article written by guest contributor, Ksenia Yudina, CFA, Founder & CEO of UNest — the money app for your kids' future. 
She holds an MBA from UCLA Anderson School of Management and is a CFA charterholder.