Are Gift Cards or Cash the Better Gift?
(This page may contain affiliate links and we may earn fees from qualifying purchases at no additional cost to you. See our Disclosure for more info.)
You want to give the perfect gift. But you also don't want to buy the wrong size or give a duplicate item. We've all been there, and it seems most of us have discovered a fix.
But are gift cards or cash a better option?
In recent years, gift cards have seen a boom in popularity. They don't expire. The receiver can use them when they want and how they want.
They're the perfect solution, aren't they?
It turns out that while gift cards can be ideal in many situations, such as gifting to coworkers, cash may still reign king.
Gift Etiquette
Let's get one thing straight. Both gift cards and cash are perfectly acceptable gifts.
For decades, many people remained convinced a gift should be a tangible object. However, in recent years, people have come around to the idea of giving cash (or checks!) and gift cards instead of wrapped presents.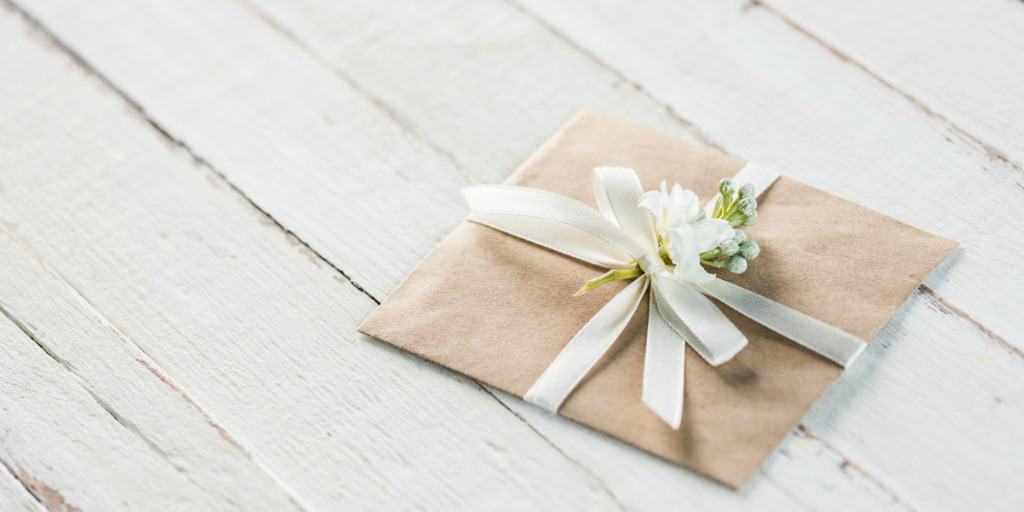 In fact, Emily Post says cash gifts are perfectly acceptable. After all, how else can you guarantee the receiver will get something they want or need without having to worry about anyone else giving a duplicate gift?
If the flexibility of cash or gift cards appeals to you as a gift-giver, you might be wondering which method is better. As with most things related to money, it may come down to your specific situation.
Here's everything you need to know about gift cards and cash gifts to help you make the best decision.
The Popularity of Gift Cards
Gift cards are big business. So big, that the gift card industry is expected to surpass $160 billion in 2018. That is a lot of plastic being passed around.
Both physical and virtual gift cards are seeing surges in popularity with the most common gift card categories being restaurants and department stores.
Some researchers say this boom in popularity is due to millennials driving part of the retail market. However, gift cards seem to actually be enjoyed across all ages.
The National Retail Federation (NRF) 2018 survey found 60% of respondents wished-for a gift card. This is the 12th year in a row gift cards are topping people's wish lists, according to the NRF.
With the holiday season being retail's busiest time of year, it makes sense most gift cards are gifted at that time.
However, gift cards are becoming more popular gifts for birthdays, anniversaries, baby showers, and given as wedding presents. In short, if there's an occasion to give a gift, it's likely at least someone will choose a gift card.
The Problem with Gift Cards
Despite them topping wish lists and being given as gifts like never before, gift cards aren't without their problems. There are several things you should focus on when considering whether to give a gift card or just give cash.
According to Marketwatch, over $1 billion in gift cards go unused by Americans each year.
The good news is that if $160 billion is the expected amount that consumers will spend on gift cards, $1 billion is actually a very small amount. The bad news is that's still a billion dollars going to waste.
Companies count on this outcome. In fact, there's even a name for it. Breakage is the term used when a company claims unspent money on a gift card as income.
Some legislation passed to protect consumers who give and receive gift cards, but there is no denying retailers' bottom lines benefit from gift card sales.
Other considerations to make when giving gift cards are the fact that they can be misplaced, loaded incorrectly, or be a part of gift card scams.
While some of these concerns are unique to the technology surrounding gift cards, other issues like loss or theft plague cash as well.
Read: Raise.com Review: The Marketplace for Gift Cards
When Cash Wins
There are times when cash isn't just ill-advised, but it is actually prohibited. If you would like to gift your child's teacher or a doctor or nurse at a hospital who is caring for a loved one, it is very likely these individuals cannot accept cash.
In these instances, a small gift card would be the perfect gesture.
Beyond that, though, there are very few instances where cash doesn't win out. While gift cards do allow the recipient some flexibility, they are limited to a single store or chain of stores.
In recent years, prepaid gift cards (think Visa and American Express) have grown in popularity because they can be used almost anywhere credit cards are accepted.
The catch? There is usually a fee of $5 or more that can become quite costly if you plan to give multiples.
Some people believe that gift cards are safer than giving cash. It is true that a handful of store chains and brands allow their gift cards to be registered and protect them if they are lost or stolen.
However, the majority of gift cards prove this sentiment incorrect with their fine print– TREAT THIS CARD LIKE CASH–stamped on the back.
How Gift Cards and Cash Compare
Both gift cards and cash can make thoughtful gifts. Before you choose which gift you would like to give, check out these pros and cons:


Final Thoughts
Gift giving can be stressful. If you are looking for a gift that will be put to good use and enjoyed by the receiver, gift cards or cash might be the perfect option.
After exploring the pros and cons of each, you should be able to find the ideal gift for every person on your list.
Article written by Penny