Handling Office Gifting and Soliciting [to not go broke!]
(This page may contain affiliate links and we may earn fees from qualifying purchases at no additional cost to you. See our Disclosure for more info.)
Like you, your co-worker's lives are bigger than their jobs. They have birthdays, weddings, start families, retire, and have to sell their kid's fundraising trinkets. Often, these personal events spill over into the workplace.
Depending on the size of your company, it may seem like the celebration collection plate, or fundraiser order form is getting passed around every week.
You want to be a good sport and contribute, but your budget is taking a beating.
So, how can you effectively manage these expenses without becoming the office pariah?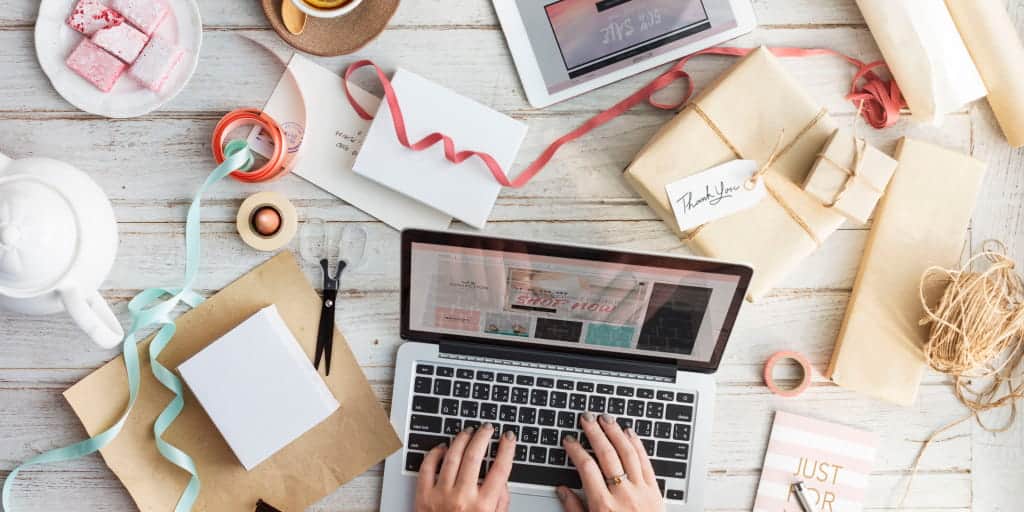 Case for Gift Giving
Before we get into money-saving tactics, let's examine some potential benefits of being generous in the office.
Of course, generosity makes the recipient smile and provides its own intrinsic reward to the giver.
Less altruistically, giving timely gifts, and buying yet another popcorn tin from a doting parent can paint you in a positive light.
In fact, regularly pitching in will likely earn you the label of thoughtful team player. Good or bad, this reputation for being likeable could help you when you're due for a raise.
It will undoubtedly make others more apt to open their wallets for your next life milestone.
Saying No
That said, no amount of brownie points or good karma is worth putting your finances at risk or compromising your values.
There is zero shame in not chipping in if money is tight, you don't want the doodad that's for sale, or you don't like the co-worker being celebrated.
The key here is how you decline.
Usually, honesty is the best policy. (Although you may not want to tell your co-worker they get on your last nerve!)
Simply state that money is a little tight or that you already have 5 of those exact same tchotchkes at home.Then, if congratulations are in order, extend them. If it's a fundraising effort, wish your co-worker good luck.
The bottom line? Never feel obligated to give. Most people will understand if you don't because let's face it: They're not loosening their purse strings for every request, either.
Budgeting for Giving
If you want to contribute to the goings on in your office, you should establish (and stick to) a spending limit.
Determine what you can afford to give without negatively impacting your ability to cover your obligations and work towards your goals. Include this amount as a line item on your budget and track your related purchases.
The good thing about birthdays, weddings, and new children entering the world is that you have advanced notice to prepare.
For example, if one of your favorite co-workers is having a baby shower in four months, you could plan to use your entire month's gift budget on their present, forgoing all other occasions.
Or, you could decide to save up a little extra to cover the shower, if your cash flow allows.
Gift Giving Ideas
Generosity doesn't have to cost a lot. Sometimes, the least expensive gifts make the biggest impression on the recipient. Consider these budget-friendly options:
Greeting card. These often get a bad rap for being an impersonal cop-out. But, if you know the person well, you can select one with a perfect message. You get bonus points for every well-written, uncliched phrase you add on the inside.
Coffee break. If your schedules align and you get along well, consider having coffee or lite lunch with your co-worker – your treat. Take an interest in their latest life event and offer your sincerest, personal good wishes. There is nothing more precious than the gift of time.
Creative gesture. If you're a talented baker, you could give a plate of homemade sweet treats. If you know your way around a crochet hook, you could surprise them with personally crafted baby booties, handkerchiefs, scarves, and more.
Small token. If you're not feeling crafty, but want to give more than a card, buy a very modest gift matching your co-worker's personality and interests. For example, buy a chocolate lover a mug overflowing with their favorite confections. For the sports enthusiast, pick up something with their favorite team's logo to brighten up their office or cubicle.
Helping hand. If your co-worker is scrambling to get their work done before leaving for their wedding or parental leave, see if you can assist them. By crossing off some of the items on their to-do list for them, they can leave the office on time and with less stress. That's priceless.
An extra day off. If your company has a program for it, and you can spare it, donate a PTO day to your co-worker so they can extend their honeymoon or parental leave.
Gift Giving: A Team Sport
Although you certainly can give gifts on an individual basis, consider if these tactics would work in your office:
Start a sunshine fund. This is a rolling fund used to help celebrate significant employee life events. Open to anyone who wants to contribute, it eliminates the need to collect for each occasion. There are some potential pitfalls to this arrangement, though.
Celebrate birthdays monthly. Having a birthday party for every employee is cumbersome and pricey — especially for large companies. By having fewer parties, it reduces the social pressure to give.
Potluck celebrations. The food for the event is covered, and the dish brought can be considered the gift.
Buy group gifts. Instead of shelling out $50 for a wedding present, partner with other co-workers and split the cost. Just be sure to collect the money before you shop, so you don't ultimately get stuck with the entire bill.
Related: What are the Best Budget-Friendly Party Planning Tips?
Notes for Leadership
Leaders play a critical role in shaping office culture — including how celebrations and solicitations are typically handled. At a minimum, they should:
Keep all celebrations voluntary, but inclusive. Invitations should be extended to all employees, but they should not feel pressured into attending.
Ensure a solicitation policy exists and is enforced. This policy should dictate whether or not solicitations are allowed, and if so, what protocols must be followed.
Listen to employees. If people are complaining that they feel like an ATM for their co-workers, the leader needs to take action.
If you're a leader, keep your finger on the pulse about how your people are feeling.
Do they enjoy office parties?
Do they mind other workers asking them to donate to their kid's fundraiser?
Are the current policies and practices still working for your firm — or do they need revamping?
If you're not a leader, don't be afraid to approach your manager or human resources. If you're feeling the pinch, chances are, other people on staff are too. The more people who speak up, the higher the chance things get changed.
Final Thoughts
It's natural to want to celebrate happy events with co-workers. Doing so makes them feel good, boosts overall team morale, and may result in good karma for you later.
However, there has to be a limit. You don't need to bust your budget or bend over backward. Give what you can, in a way that makes sense for your finances and is true to yourself — even if that means not giving at all.