Best Budget-Friendly Party Planning Tips
(This page may contain affiliate links and we may earn fees from qualifying purchases at no additional cost to you. See our Disclosure for more info.)
While it may take several more months before regular parties are again the norm (especially inside), entertaining is slowly becoming possible again.
Getting together with others feels more important than ever, after months of social isolation.
Still, when you're trying to save money, it can be hard to justify the expense of entertaining.
Yet few things bring as much pleasure as gathering with friends or family over food and drinks.
So how can you throw great parties without spending a fortune? The truth is, people have been throwing frugal parties for generations.
The key is planning, setting expectations, and keeping it simple.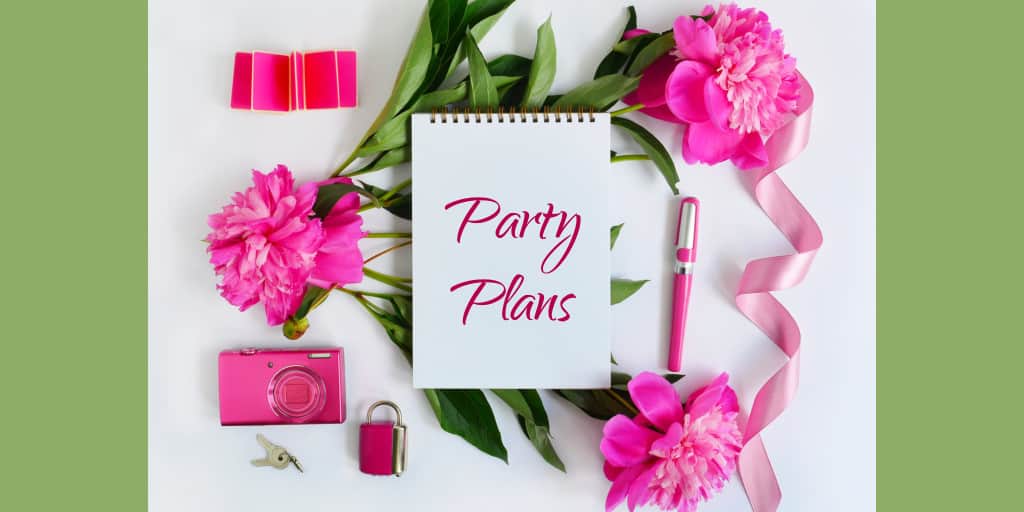 It's also important to remember your friends and family would rather be invited over for a simple gathering than not be invited at all.
With all of the over-the-top inspiring images of a perfect party theme, including the spectacular cheese plate or the million-dollar backyard setup floating around on Instagram, it's downright intimidating to decide to throw an event these days.
Still, think back to the last dinner you were invited to attend. You were likely more interested in the conversations you were having versus checking out the decorations and level of cuisine.
Budget-Friendly Party Tips
Here are several tips for planning frugal events. These ideas won't strain your wallet but will allow you the connection we've all been missing over the past few months.
Enlist Help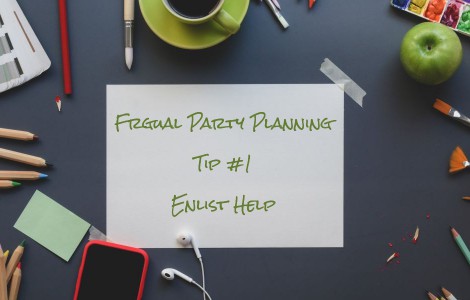 One way generations of communities have kept entertaining costs reasonable is by sharing the cost of hosting.
Invite friends, family, or neighbors over for a backyard pot-luck and let them know what you'll provide. Then, make suggestions for what you need to complete the party. In this instance, less planning can be better.
If you're providing BBQ items like hotdogs and hamburgers, suggest that invitees bring salads, desserts, or appetizers. You might plan one inexpensive side item like potato salad or chips and let your guests fill in the rest.
Another way to share the entertaining costs is to set up a rotating entertainment schedule with friends.
This can be a Supper Club format, Book Club, or another monthly or quarterly activity that shares the hosting duties between everyone involved.
For Supper Clubs, the host for the month usually provides the main dish and non-alcoholic drinks. Everyone else brings a side dish or dessert and their adult beverages.
For Book Clubs, have guests sign up or volunteer to bring appetizers or wine. Share the hosting duties amongst everyone – even if you end up meeting in the same home each time.
Block Parties are a great way for neighbors to enjoy each other's company without breaking the bank. Each family brings enough food and beverages for the family, and everyone shares them.
When it's your turn to host, remember to keep it simple.
Provide meat or veggies on the grill or create a one-dish main, like spaghetti or enchiladas, to feed your crew.
Offer one beverage choice for kids, such as lemonade or milk, and non-alcoholic mint water or sodas for the adults.
When you don't have enough table space for everyone to sit and eat at once, eat-in rotations. Or be okay with guests eating with plates on their knees.
Source Frugal Party Alcohol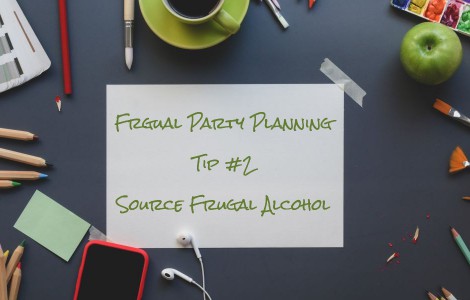 Often, entertaining involves beer, wine, or other adult beverages, which can get pricey fast. There are ways to offer guests alcoholic choices that don't break the bank, however.
The biggest frugal party win is keeping your choices limited. Plan for one or two alcohol choices, and let guests know what those will be ahead of time. Then, if they want something different, they're welcome to bring it.
An excellent source for less-expensive alcohol is warehouse stores like Costco. Costco sells delicious European wines for as little as $6 per bottle.
Trader Joe's is famously cost-effective for wine and still sells its Two Buck Chuck (though it now costs $4).
However, Costco's Kirkland brand wines tend to beat Trader Joe's in terms of taste and quality in many independent taste tests.
Another cost-effective wine option is box wine. Boxed wines have improved dramatically in taste and quality in the past few years. Plus, they sell for as little as $20 for a five-liter box.
A way to take your alcohol dollars even farther is to offer a signature drink.
For example, consider making pitchers of sangria–combine red or white wine, sugar, and fresh fruit–for a delicious summertime drink that will stretch your alcohol supply.
Or, make spritzers by combining white wine and flavored seltzer with big slices of lime.
You could also purchase a bottle of liquor (vodka and rum are popular spirits) and create a signature cocktail.
Pisco sour is a crowd-pleaser. You make it with a South American liquor called pisco. A popular brand, Capel, sells for less than $25 for a 750 ml bottle, which should suffice for a medium-sized backyard function.
Combine one cup pisco, one-half cup sugar, three-fourths cup lemon juice, and one egg white in a blender. Fill with ice, then blend. Signature cocktails are fun because guests are often excited to try something different.
While beer can be a bit more expensive, you can use similar tricks to keep beer costs down. Costco sells 24-packs of craft beers for less than $20. Or, offer a few craft beers interspersed with more standard fare.
Repurpose to Decorate and Entertain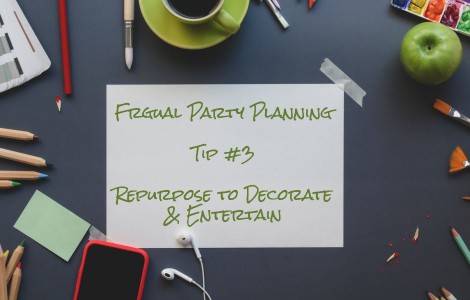 It's tempting to splurge on those matching French Provincial placemats or napkins, or the perfect tray for an upcoming soiree.
But you may regret those party supply purchases later if they break your budget or end up collecting dust on top of the refrigerator.
Instead, focus on repurposing items you already own to decorate. You can create a fun and frugal event that's social-media-worthy by picking a simple theme or color palette.
Canning jars can become silverware holders. Cloth napkins can serve as placemats, or you can spread table cloths or fabric over a ping-pong table to create an ample dining space.
Instead of buying flowers, investigate the flowers and shrubbery in your yard to create simple, beautiful arrangements (and pull those canning jars back out to use as vases!). You could also use them for frugal party favors.
Wrap empty boxes in brown paper bags and let the kids decorate them, tape printed out photos on them, or reuse that gift wrap you saved, to add themed yet frugal decorations.
Or, let the food be the decoration.
For a fall-themed affair, buy several small pumpkins and gourds as a centerpiece you can later eat or send home with guests.
A plate of fresh watermelon and a bowl or two of berries look beautiful on a table in the summer.
While it's tempting to Google search or consult sites like Pinterest for decorating inspiration, be very careful.
The number of ideas and "inspiration" can quickly overwhelm you, turning the fun party planning process into a long, stressful list of to-dos.
You may throw a fabulous, Minecraft-themed frugal birthday party for your youngest son, but if you finish the event and vow that's the last bash you'll ever throw, you've overextended yourself.
It's much more sustainable to focus on two or three special projects and let the rest go. For entertaining, use what you have around the house to add fun to your frugal shindig.
Use your favorite board games for an after-dinner tournament. Create an "inside-joke" game of Charades if you're getting together with old friends.
Pull up Spotify on your phone and have a dance celebration (one purchase that may be worth adding to your home is a "disco-ball" light–this one is less than $15).
Create a photo booth by gathering simple items you already have for "costumes" or provide inexpensive face masks and some markers for decorating and ask (or assign) someone to take photos.
Pull out your kids' old toys for the younger members of the group.
When you feel you must buy some decorations or party favors for a birthday occasion or themed event, don't pay full price!
Check dollar stores, discount stores, and thrift shops. Look at the sale items at Target and fabric or craft stores. Or use shopping apps or store coupons to keep your costs as low as possible.
Keep It Simple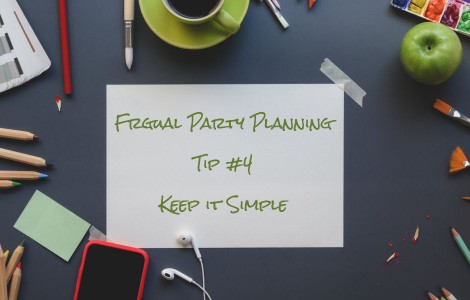 When you're planning the festivities, the most crucial way to keep costs down and planning to a minimum is to keep things simple.
Choose a party theme and color scheme using what you have for decorating. Plan a simple food and drink menu that won't require massive preparation on your part.
For example, your appetizers could be a veggie tray and a bowl of chips (or individual bags of nuts or pretzels) and you could create something to grill for the main course.
You could then pick up a ready-made side-like potato salad at the store. Or whip up an old favorite easy recipe you've made dozens of times before.
Parties are rarely the best time to experiment with a new recipe. Guests can bring dessert.
When you're hosting Thanksgiving, cook the turkey and a side or two and have guests bring the rest.
For a frugal shower, graduation luncheon, or reception, offer several different appetizers, a signature cocktail, a fun mocktail or two, and cake.
It's tempting to spend hours creating festive name cards, menus, or tea lights, but only invest the time if decorating is something you love.
Otherwise, try to minimize or eliminate the parts of entertaining that are hard or stressful. Focus instead on the enjoyable aspects – like hanging out with people you adore.
Make Your Guests Feel Welcome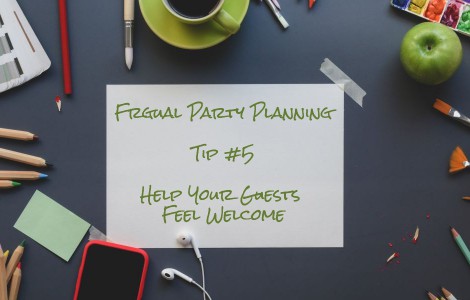 The essential facet of hosting a gathering is creating an inviting space for your guests. There are several ways to do so, and none of them involves money.
First, when guests arrive, greet them and offer them an appetizer or drink. Another welcoming move is to have a small job for your guests to do when they arrive.
Having a way to contribute to the festivities makes guests feel useful.
While it's easy to feel frazzled just before guests arrive, take a moment or two to relax and get ready for a fun event.
Your guests will be able to feel your energy, and your get-together will be more fun and relaxing for all involved if you're not stressed and at ease.
Closing Thoughts on Throwing Frugal Events
Making room in your budget for frugal dinners or festive occasions is a way to ensure your life is full and satisfying, even while you're paying off debt or saving money.
Remember, people are there for you and each other. While themes and decorations can play a part, spending lavishly to impress isn't a wise decision. Follow the frugal tips above for your next event.
When you keep your plan simple and ask your guests to contribute, everyone can enjoy a relaxing, fabulous party that doesn't break anyone's bank.
Next: