Want to Earn Cash Back Shopping? Try BeFrugal
(This page may contain affiliate links and we may earn fees from qualifying purchases at no additional cost to you. See our Disclosure for more info.)
The Women Who Money Team uses different cashback and coupon sites, along with a variety of apps to save money when we shop in-store and online. This review is on the cashback and coupon site BeFrugal.
It was written by Vicki, co-founder of Women Who Money and founder of Make Smarter Decisions. She's been using BeFrugal since December 2016. All of the BeFrugal snapshots in this post are from her personal account.
What is BeFrugal?
BeFrugal is a website and app that offers cash back for online purchases at over 5000 stores. They also offer online and printable coupons and they promote special deals at over 50,000 stores and restaurants.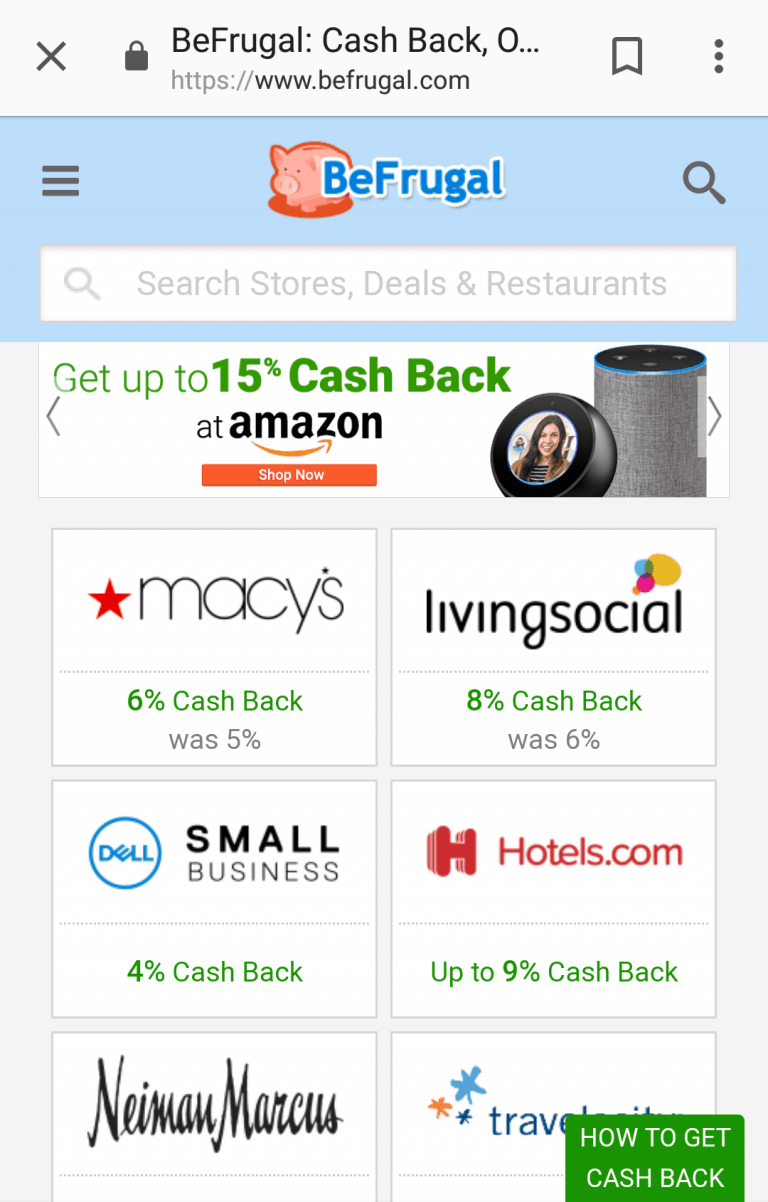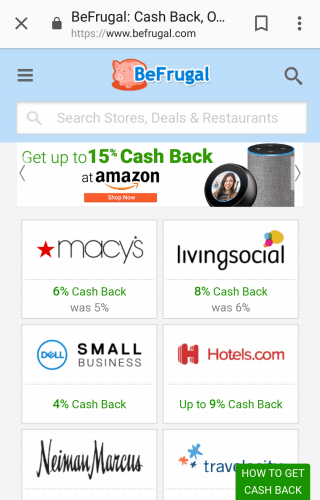 According to their website, BeFrugal gives "over 100% of commissions they earn," and they have "the best selection of stores available" to shoppers. If you find a competitor offering a higher percent cashback, they will match it to 125%.
BeFrugal also guarantees that all of their online coupons will work. See their terms and conditions page for more details.
They have a help page that covers frequently asked questions and they also offer Live Chat and email support. The Boston-based company has been around since 2009 and is frequently mentioned by news outlets.
How Does BeFrugal Work?
You go directly to the BeFrugal website or mobile app to search for deals. You can also add a BeFrugal browser extension that automatically applies coupon codes when you shop.
When you click on "get coupon" or "shop now" you are taken to the online retailer to shop as you usually would. On the BeFrugal offers page, you'll see the tracking speed and estimated payment dates for each retailer.
For some deals, you can stack your savings by combining online coupons and cash back. They also have a Deals page that is updated daily and a Bonus Cash Back page that has increased money back offers from retailers.
You must earn $25 before you can redeem cash back. You can choose to get a check, have your earnings direct deposited into a bank account, or get your money through PayPal.
You can also earn bonuses if you choose to take your earnings through a variety of store or business gift cards.
Why I Chose BeFrugal?
As someone who doesn't enjoy shopping, learning about cashback sites wasn't a priority.
I was more interested in travel and I chose to focus on earning credit card rewards when I shopped. I also honestly thought the cashback sites were scams. And for some reason, I assumed if they were legitimate sites – you'd lose the ability to earn credit card rewards. That's not true.
When I did research cashback sites finally, I decided to go with the same advice I had taken about credit card rewards. Choose one site, learn how to use it (and remember to use it), and maximize savings before signing up for a bunch of them.
I signed up for BeFrugal in December of 2016 and I've made almost $290 since I signed up. It's the only cashback site I use because I only invest so much time trying to save a few dollars on a purchase.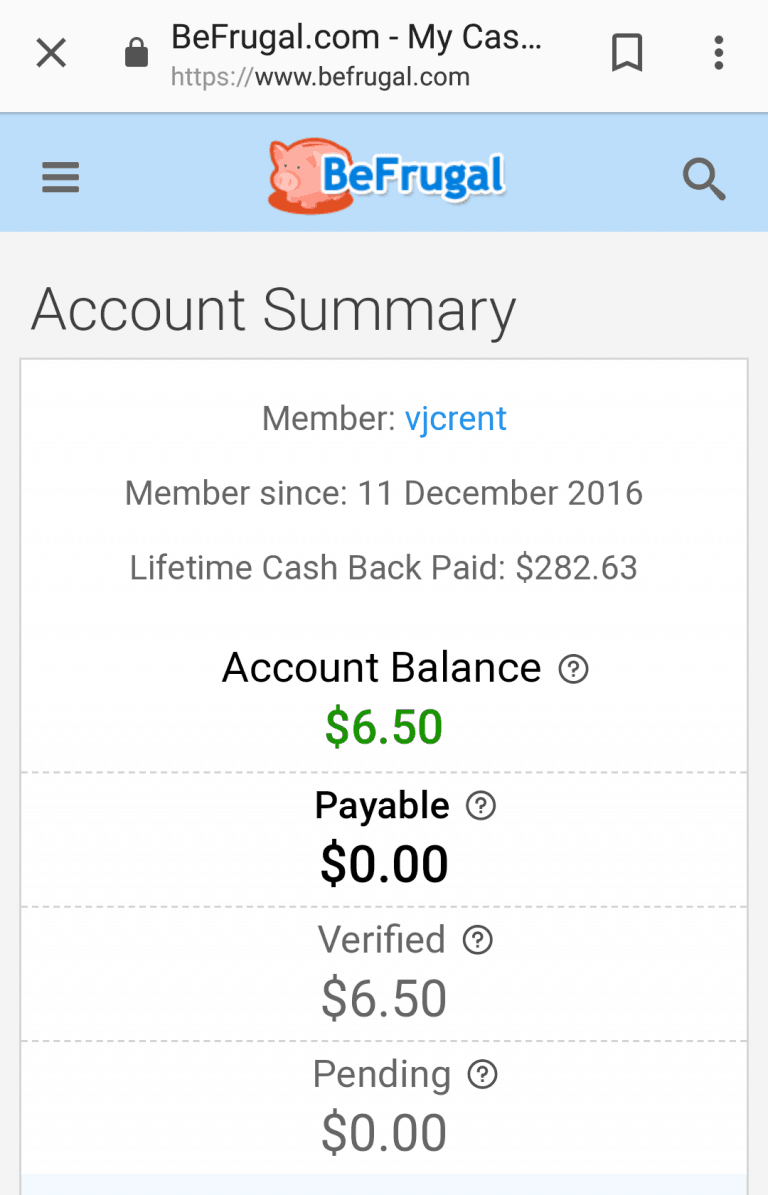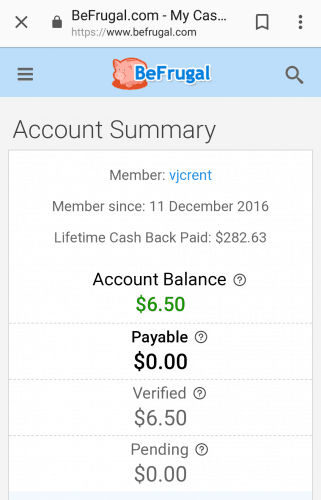 I have used BeFrugal to save money at the Hotwire, Hotels.com, Rock Bottom Golf, Staples, Lowes, Home Depot, Walmart, JC Penney, Dell, Bed, Bath, and Beyond, Staples, Dick's Sporting Goods, Backcountry, and L.L. Bean.
We don't shop a great deal but we've used BeFrugal to make holiday and birthday gift purchases. We also did a lot of work on our house before selling it and we recently remodeled another home – which resulted in more spending than usual.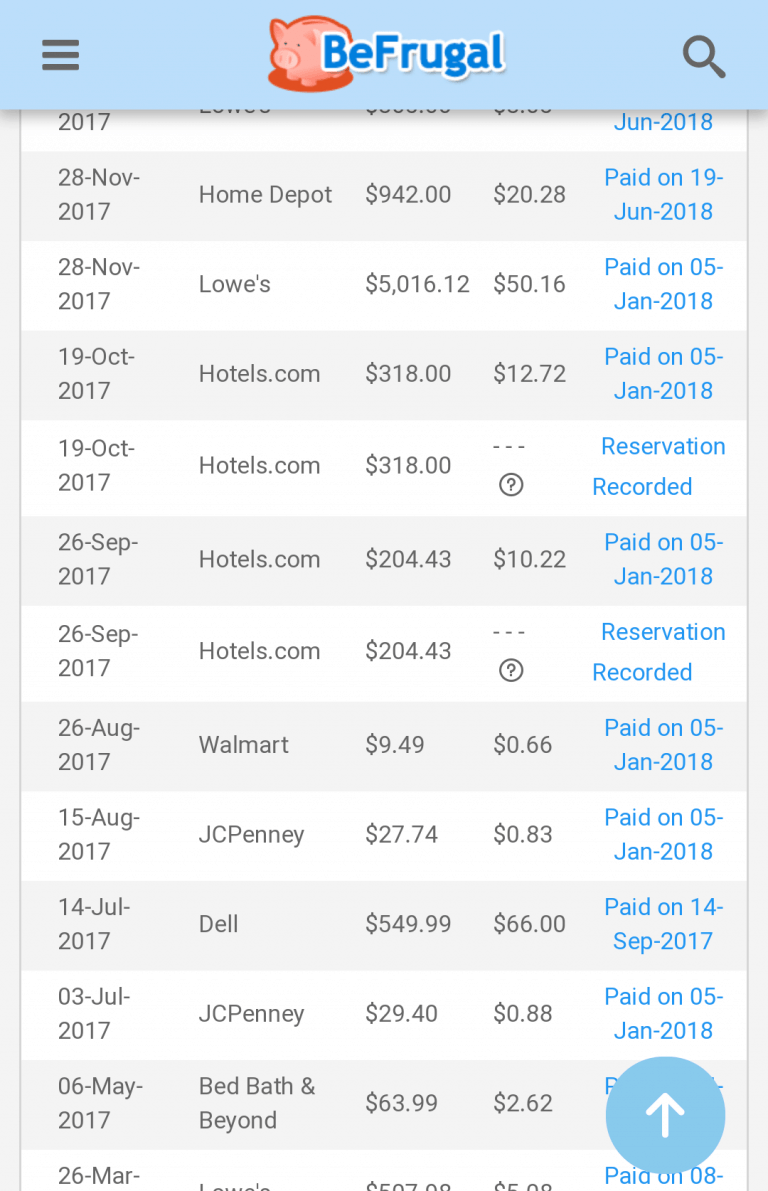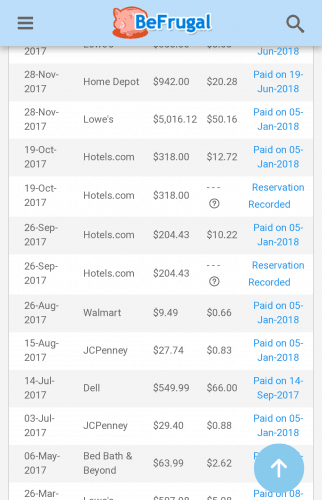 We're also empty-nesters, so we are traveling and staying in more hotels when we go to see our kids in various parts of the country.
We could probably use a different credit card or points method for hotels now, but this is the first year we've stayed in hotels this much.
We're happy with what we've saved (and free nights earned through Hotels.com) and the cash back through BeFrugal.
We also earn extra points on our credit card for hotel stays because even though we click through BeFrugal to get cash back, the actual reservation is made on the travel/hotel websites.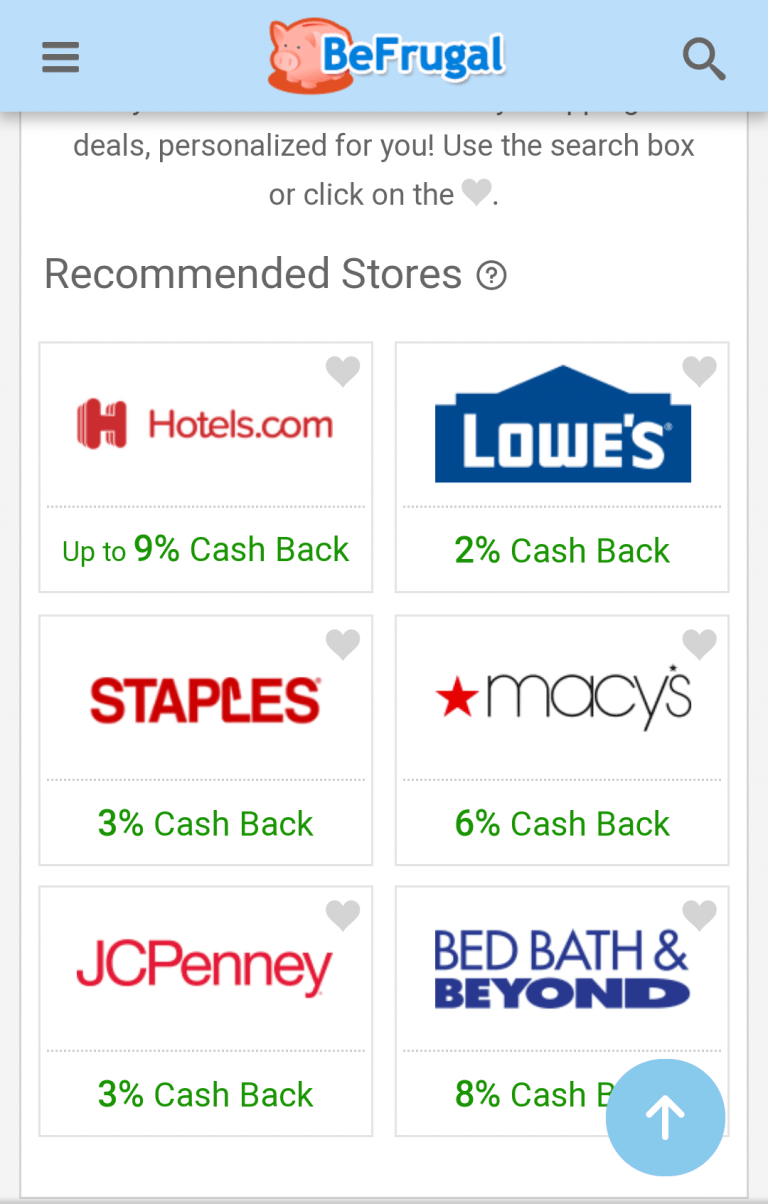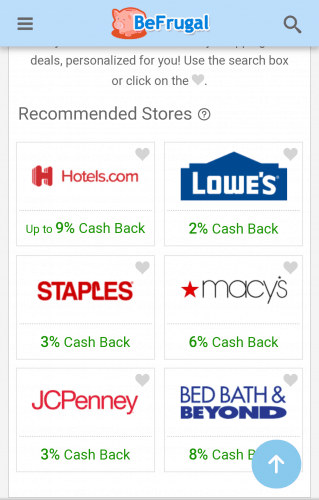 What Have I Learned?
Lesson #1 – Remember to use the cash back site when you shop.
I forgot to use BeFrugal the first few times I bought something online. But we started a major home renovation and had to buy plenty!
Because we were really busy, I decided to put a small post-it on my computer to remind me to get in the habit of going to BeFrugal before I looked at things we had to purchase.
Lesson #2 – The Terms and Exclusions matter.
Home Depot is paying UP TO 8% cashback on purchases today. Make sure you read and understand it is up to 8% – it's not 8% on everything. You need to click on the terms and conditions to see what amount of cashback is offered in different categories.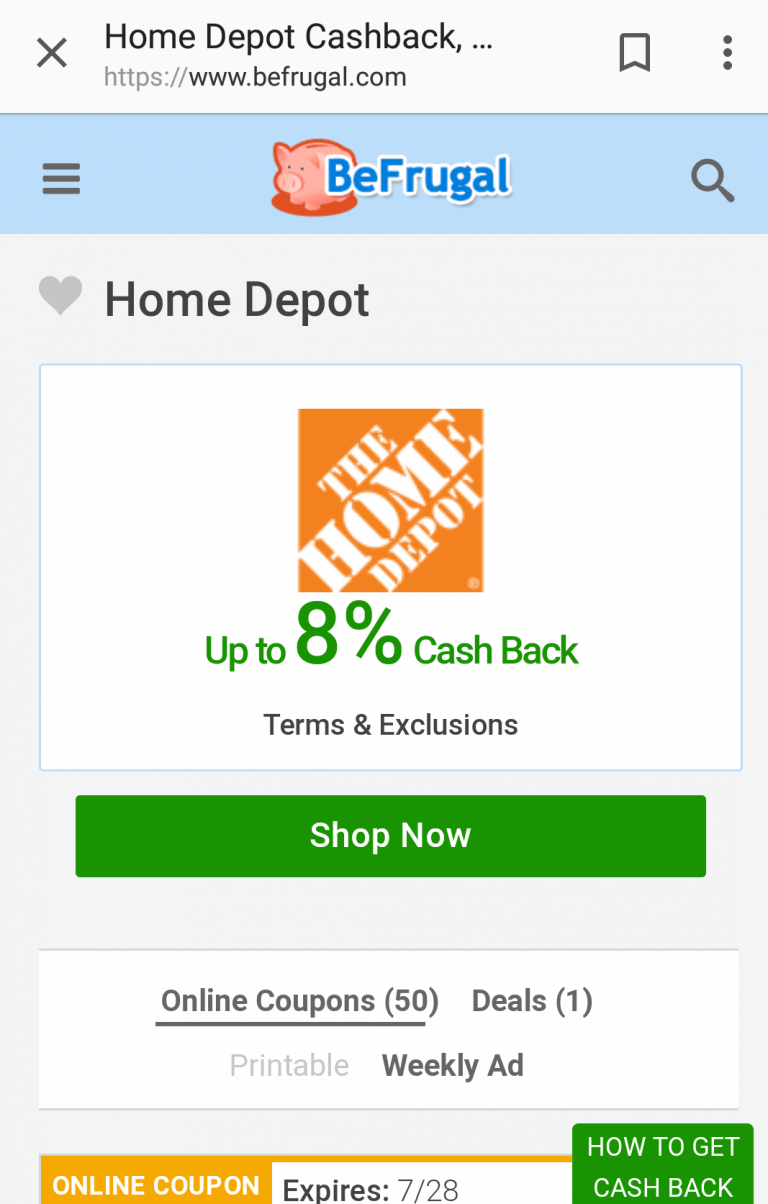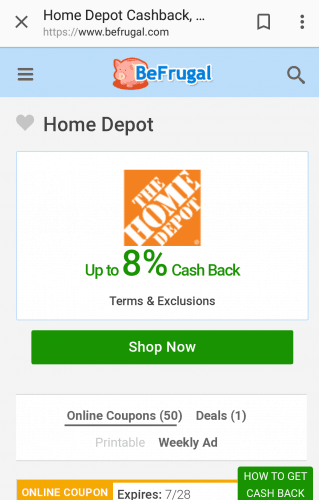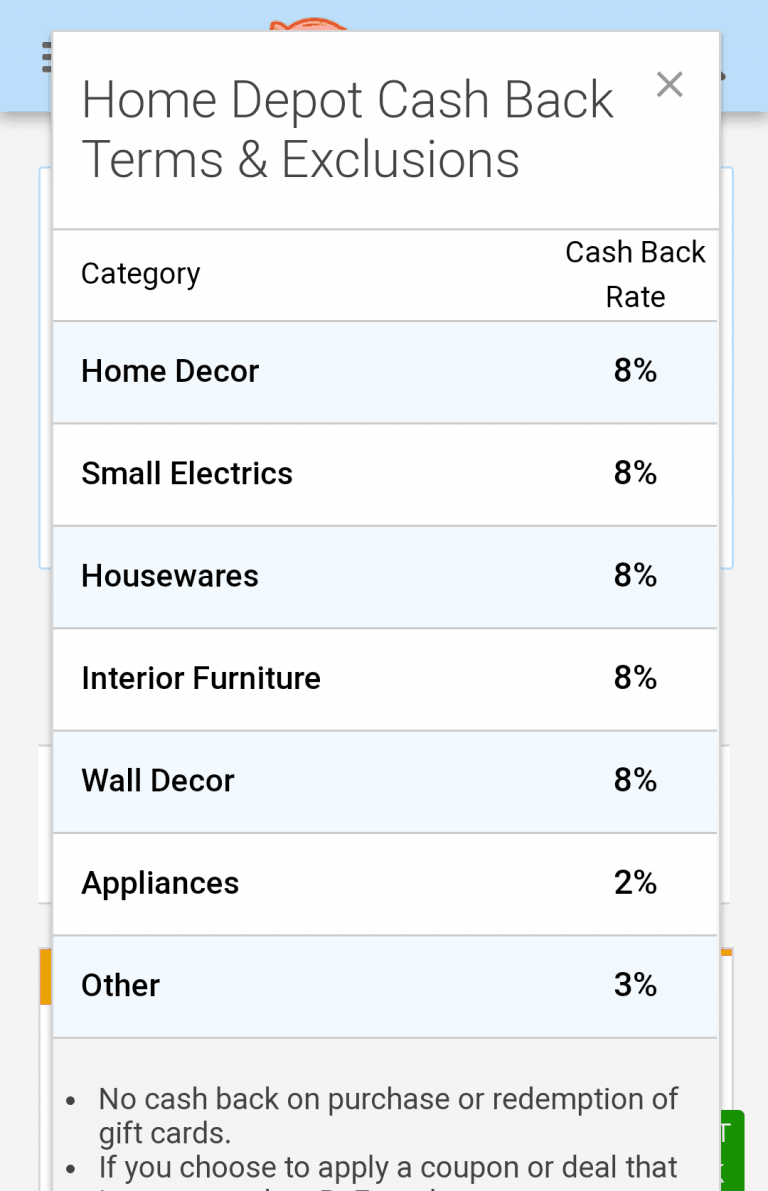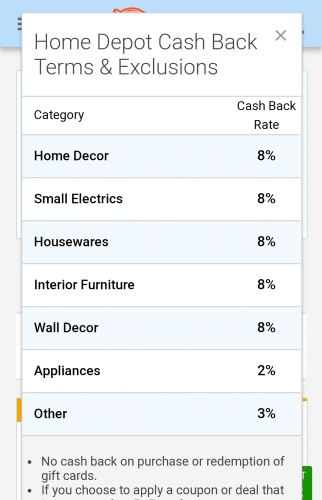 Lesson #3 – There are discounts for things I would never have realized.
As my son got ready to head off to college, we needed to get him a laptop. He found the one he wanted on Dell.com and after making price comparisons, the Dell site had the best price.
I usually would have ordered it right from the site, but I remembered to check BeFrugal first. It ended up being a "bonus" cash back day for Dell and we got 12% cash back or $66.00 on that one purchase!
Lesson #4 – It's still work but a few extra clicks can save you money.
You have to remember that having these extra accounts and searching through the deals and tracking your payments still takes time. But I've found that it isn't a big deal and it is worth it to me.
Final Thoughts on BeFrugal Review:
I doubt I'll ever use more than one cashback site, but I'm glad I gave this a try. I am not trying to optimize every purchase to get the best cashback or points deal, so this site works for me.
We will be highlighting other team members' experiences with different cashback sites in future posts. Stay tuned!
If you have questions about BeFrugal or my experience with it, please use our contact page or leave a comment below. If you'd like to give BeFrugal a try and support the Women Who Money website, you can use our affiliate link for BeFrugal.


You'll receive a $10 bonus if you earn $10 of cash back within a year (see BeFrugal terms here) and so will we. You will also be eligible to refer friends with your own code and get the same bonus too!