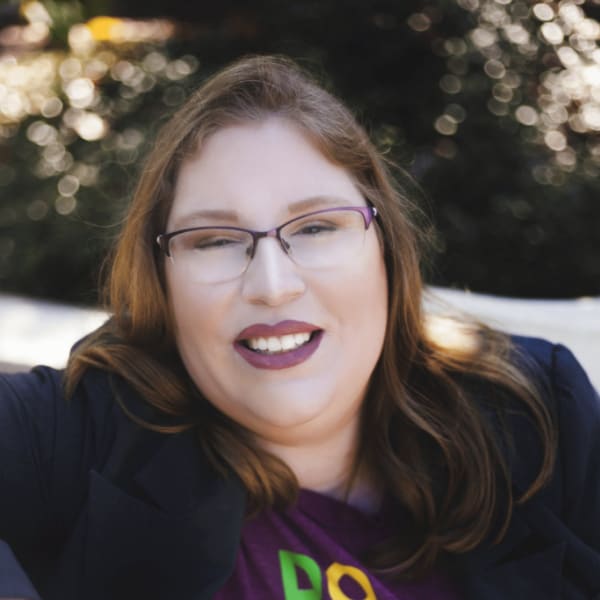 Laura Gariepy is a team member of Women Who Money and the founder and blogger behind Every Day by the Lake.
Laura helps busy entrepreneurs engage with their target market by creating high-quality, custom-written content for their business. She also helps professionals interested in self-employment get their money, mindset, and personal lives in order before making the leap.
Laura spends every day (OK, most days) by her lake in Central, FL with her fiance, mother-in-law and ornery cat. When she's not working or thinking about her business, she loves to spend time with family and friends, travel, and read.
Connect with Laura: Twitter, Facebook, LinkedIn
Articles by Laura:
How to Put Together a Benefits Package When You're Self-Employed
A Freelance Writer Reflects on Five Years In
How to Start a New Job Successfully
Ace Your Job Interview and Get Your Target Salary
Does Working Smarter (Rather Than Harder) Really Pay Off?
How to Write a Winning Self-Appraisal
What Do I Need to Be a Successful Social Media Manager?
What Do I Need to Be a Successful Virtual Assistant?
What Does it Take to Be a Successful Freelance Writer?
Can Multiple Part-Time Jobs vs. a Full-Time One Make Sense?
Falling Out of Love with Your Career? Here's What to Do.
Can a Recruiter Really Help With My Job Search?
What Are Some of the Biggest Challenges of Entrepreneurship?
Should I Work Full or Part-Time as I Build My Business?
How Can I Practice Self-Care Affordably? [Budget-Friendly Ideas to Improve Your Wellbeing]}
How Can Networking Help My Business Thrive?
What Should I Know As A Beginning Investor?
How Does The Debt Collection Process Work?
How Do I Handle Office Gifting And Soliciting To Not Go Broke?
When Is Taking Out A Personal Loan A Good Idea?
Passion Or Profit? What Is The Best Career Path To Follow?
What Is An Advance Care Directive And Do I Need One?
How Does Bankruptcy Work And Is It Right For Me?
What is a Reverse Mortgage and Should I Get One?
How Do I Budget With A Variable Income?
What Is Long Term Care Insurance And Should I Get It?
What Can I Do With An Old 401(k)?
What Business Structure Is Right For My New Business?
What Should I Do About My Parents' Debt?
What Is An IRA and How Do I Use It?
How Can I Plan For A Successful Career Change?
Should I Move To A Lower Cost Of Living Area?
Do I Really Need Business Insurance?
Is Attending A Professional Conference Worth It?
Should I Let My Teenager Get A Part-Time Job?
What Are The Best Financing Options For Buying A Home?
How Do I Get The Most Out Of My 401(k) Savings Plan?