Budget-Friendly Self-Care Ideas for Your Wellbeing
15+ Budget-Conscious Self-Care Options
As cliche as it may sound, life's hard.
You're constantly juggling competing demands and, sometimes, unfortunately, you're faced with emotionally challenging situations.
You know you can't be at your best when you run yourself ragged.
So, to prevent burnout and other mental health concerns, you must practice regular self-care – especially during times of crisis or when you're at a personal crossroads.
Read: Should I Quit My Job If It Stresses Me Out?
Fortunately, self-care doesn't have to be expensive. You can uplift your spirit, restore your resolve, and nourish your soul without breaking the bank.
Here's how:
Free Ways to Practice Self-Care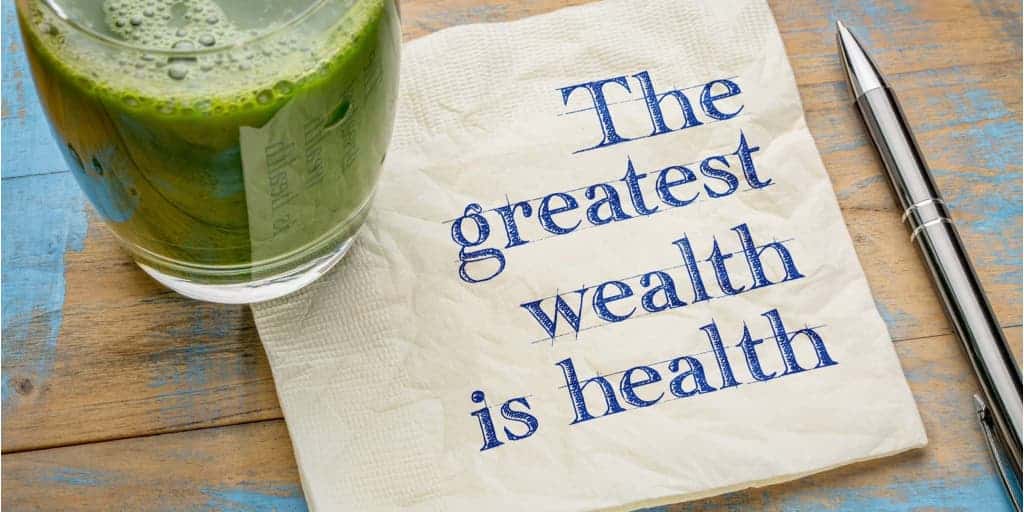 Give Yourself a Dose of Nature
Getting outside is a great way to practice self-care without opening your wallet.
Hit up the local park, try a new hiking trail, or simply sit on your stoop to catch some rays and fresh air.
The vitamin D from the sun will perk you right up and the peaceful beauty of nature will help you reset your mind.
Call a (Positive) Friend or Family Member
Energy and moods can be contagious. So, when you're feeling down or overwhelmed, reach out to the people who always make you smile.
Their love and encouragement will help you see your circumstances — and yourself — in a more positive light.
The call will only cost a few minutes of your time so don't hesitate to pick up the phone often.
Pro Tip: If you're not comfortable sharing your current feelings with another person right now, try writing them down in a journal. Venting of any kind may be enough to reframe your thinking and reinvigorate your spirit.
Crank Up the Tunes
Music can be an incredible healer. The right melody can literally melt away your worries, so crank up your tunes of choice.
You'll be humming, toe-tapping, and ready to get back to business in no time.
And, if you turn on the radio or play tracks that you already own, you can get this powerful high gratis.
Read a Book
Put down your phone and grab a book.
Slowing down and enjoying a good book instead of continuously looking at your phone can help improve your mood and help you practice being present and mindful.
If you're anything like the Women Who Money Team, you've got a stack you've been meaning to get through.
No? Then head to the library and check one (or two!) out. If that's not an option, borrow from a neighbor or friend. Bonus points if it's a book on self-care.
Here's books we've reviewed on the site.
Hug Your Pets
Your furry, winged, or scaly friends are an amazing source of emotional support.
An integral part of your family, they never judge you and they love unconditionally.
When life gets hard or you just need a pick-me-up, give them a gentle squeeze or pat. You'll instantly feel better and they'll enjoy the attention, too.
Take a Nap
When your body or mind tells you it's tired, listen to it.
Taking a nap is a great, free way to practice self-care because you're honoring your own needs.
After your brief repose, you may have increased mental clarity and more energy to take on the rest of your day.
Put Off an Annoying Chore
99% of the time, you're on the go, doing what needs to be done. But, once in a while, it's more than OK to cut yourself a little slack.
Put off your least favorite non-urgent task for a day and do something fun or relaxing instead.
No one will be harmed. The chore will still be there, and you'll have a smile on your face.
Go Workout
Exercise is an integral part of your overall wellness.
By moving your body, you're increasing your physical fitness, releasing mood-boosting endorphins, and melting both your stress and fat away.
Taking care of your health is the ultimate form of self-care because, without your health, everything else in life takes a backseat.
Estate Planning 101 launches on Aug. 3rd - Preorder today to nab these valuable Early-Bird Bonuses – details here!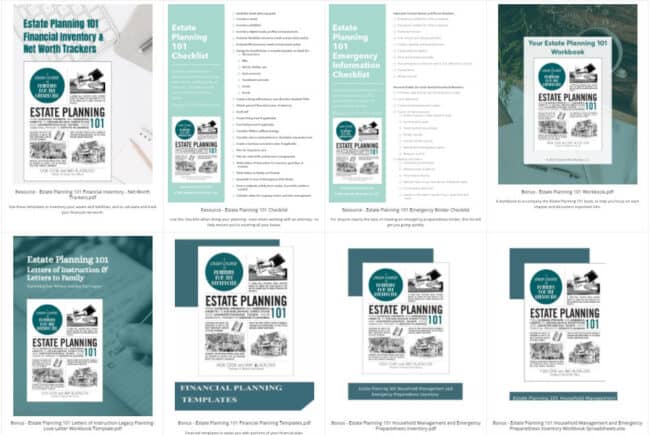 The best part? No fancy gym membership is required. Go for a jog in your neighborhood or stream workout videos on YouTube for free.
Ask for Help
Many people are prone to suffer their burdens in silence because they can't or won't ask for help.
Don't let this be you!
If life is becoming unmanageable, say something. Chances are, you have lots of people waiting in the wings willing to offer their assistance.
Just remember to ask the right person to meet your needs.
Reaching out to a judgy friend may not be the best move when you're dealing with an interpersonal problem. But, they might be able to pick up your dry cleaning when you're too stressed to run errands.
Help Others
This may sound counterintuitive, but focusing on others can be very effective self-care.
The key here is to provide help in a way that energizes you and makes you feel good. That way, it doesn't seem like a chore.
Rather, you're brightening the world and your spirit at the same time.
Bonus points if you can team up with like-minded friends to offer your assistance!
Watch Some TV
Your favorite show or movie can provide a temporary escape from your stress.
Carve out some time to watch it uninterrupted and let yourself become immersed in it. The entertainment (and rest) you get will help you regroup and recharge.
Frugal Self-Care Options
Pamper Yourself
Sure, you brush your teeth and bathe every day. But, when was the last time you did your nails, gave yourself a facial, or soaked in the tub?
A warm bath, chemical peel, or fresh coat of nail polish can help you relax and feel good about yourself.
An at-home spa day will only cost you a few dollars at the department or drug store. And, if you already have the supplies on hand, you can move this option into the free category.
Eat Your Favorite Food
If you've got the food you crave in the fridge, freezer, or pantry already, you can indulge yourself without spending a dime.
But, if you don't, give yourself permission to order takeout or visit your favorite restaurant. This relatively small splurge shouldn't derail your budget. And it may be just what you need.
Take a Staycation
Getting away on vacation can be relaxing and entertaining, but it can also be expensive. But don't worry — taking a staycation can be just as fun for a fraction of the price.
Your lodging will be free (yay for sleeping in your own bed!) and your transportation costs will be limited to whatever you spend on gas and tolls or public transportation.
Dining and activities can be as frugal as you make them. If you eat at home and find free activities for most of your staycation, you can have your much-needed break without spending a whole lot.
Give Yourself Budget-Conscious Retail Therapy
Once in a while, it's OK to buy yourself a little something.
You just have to make sure the purchase stays within your budget. So, take a look at your finances, set your spending limit, and go shopping.
By getting that new doodad, you're telling yourself that your personal wants are important. And, they are.
How to Save on More Expensive Self-Care Indulgences
When tried and true frugal self-care options don't seem to be helping, you may want to do something more.
You'd really love to go to an actual spa, buy that glorious designer handbag, or book a cruise.
But, how can you do those things without taking on debt or putting off your savings goals?
Consider:
Remember: Investing in your self-care is a worthwhile pursuit. It's OK to be frugal but don't cheap out.
Bonus Self-Care Idea: Take Control of Your Finances
Since you're reading this article, you're probably interested in getting your financial house in order. That's good!
Taking control of your finances means that you'll be less stressed and have more options.
You'll be able to respond to life on your terms and avoid being trapped by less than ideal circumstances.
Working towards this freedom is an incredible act of self-care.
Final Thoughts on Self-Care
Self-care is critically important.
Without it, your quality of life will suffer and your ability to be there for others will decline.
While this article is by no means an exhaustive list of budget-friendly self-care options, it hopefully offers you some helpful ideas.
The key is to find the methods that work best for your unique circumstances — financial and otherwise.
Article written by Laura