Staycations: As great as traditional vacations!
(This page may contain affiliate links and we may earn fees from qualifying purchases at no additional cost to you. See our Disclosure for more info.)
When you scroll through social media during the summer or the holidays, you'll probably see pictures of your friends or extended family enjoying a vacation.
Whether they're lounging on the beach at an all-inclusive resort, kissing in front of the Eiffel Tower, or smiling while wearing their mouse ears at Disney, your mind shifts into vacation mode.
Then you start thinking about your next adventure.
But you have a reality check when you start searching for airline tickets, hotels, and rental cars. And then take a peek at your budget and bank account balance.
You know a trip like that's not in your budget; even though you work hard every day and want to do something fun and spend quality time with loved ones on your precious vacation days.
It's time to skip stressful and costly travel plans and create a fantastic staycation instead!
What is a Staycation?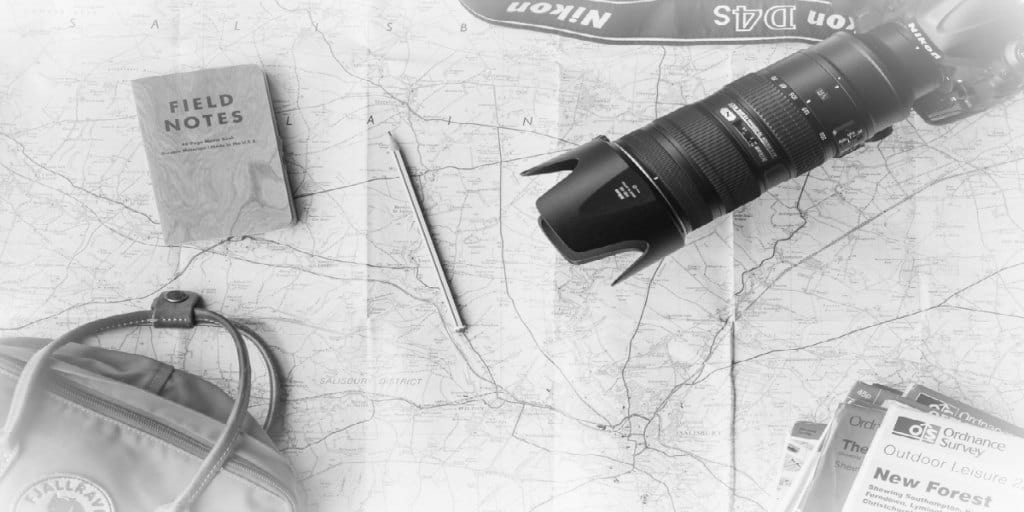 The term staycation refers to an intentional period of vacation time spent on leisure activities at or near one's home as opposed to in another state or country.
Staycations like vacations are designed to enjoy time away from a job or normal everyday activities.
A staycation is not a lame excuse for real travel.
Staycations help you save time and money over a typical vacation.
You'll minimize travel expenses, including airline tickets, rental cars, accommodations, and eating out.
But there are many more benefits to a staycation than just saving money.
There's More to It Than Money
You or someone else you know may return from a summer vacation or holiday trip, saying, "I need a vacation from my vacation!"
Travel can be a ton of fun, but it can also be stressful and exhausting, depending on the vacation destination and activities you choose.
That's not including the stress that comes when you get your next credit card bill…
Related: Is Working With a Travel Agent Worth The Time And Money?
Rather than knocking the idea of a staycation, let's look at how it might be just as good (if not better) than traditional vacations you've taken in the past.
7 Benefits of a Staycation vs Vacation Away
1. You'll be starting your vacation right away.
At the end of a long work week, you won't have to rush to pack your bags, head to the airport to catch a late-night flight, or start the long drive to get to your travel destination.
Instead, you can unwind and come home from work and relax.
You can order take-out and enjoy some family time in your living room, watch your favorite show or make it a movie night, play some board games, or start that book you've been waiting to read.
2. Staycations may give you extra time.
Do you always wish your vacation could be just a few days longer?
When you aren't spending a day or more with air travel time or driving at each end of a regular vacation, it's like receiving a few bonus days off!
No wasted time sitting in the airport or standing at the rental car desk.
No worrying about checking out of your vacation rental property or hotel and sitting around all day waiting for a flight to come home.
Bonus – You won't have to worry about the jet lag you might struggle with when flying across time zones on vacation.
3. Staycations are much easier to plan.
You may do some research for your staycation. Still, you won't spend hours on the computer obsessively searching for the best deals (and worrying you've missed them.)
They'll be no late nights doing laundry, so you have clean clothes for the week ahead either.
You also don't have to remember to stop the mail, fill your prescriptions ahead of time, pack your hiking boots, or reschedule appointments you might have made during your vacation week.
You buy back hours of time before you even start your vacation!
4. No worrying about the weather
Weather can turn your dream vacation into a nightmare.
With a staycation, you won't have canceled flights. Or spend days amusing the kids in the hotel room when all you packed was sunscreen and sand toys for the beach.
Instead, you can create a list of things you can do near home for different kinds of weather.
Picnics at the lake or local park, catching an afternoon movie, knocking down pins at the bowling alley, visiting local attractions, or going on a wine tour can all be scheduled around forecasted temperatures and precipitation.
5. Staycations support local and regional businesses.
It's okay to spend money on international travel or in big domestic tourist areas.
But state tourism and fun day trips around your local area provide an excellent opportunity to help your local economy.
Getting out and picking strawberries at a local farm, stopping in the new cafe recently opened, or spending a day at a local children's museum are great ways to invest in your local community, and have a great time with your family.
6. Won't have to make pet care decisions.
This can save you plenty of money and it won't create more stress for your favorite furry friend (or you!)
Worrying about someone coming into your home to care for your pet or finding a safe and trusted kennel isn't a problem if your week off includes local adventures and more time in your own living room.
Your pet will love the time you spend vacationing at home as well. Less travel stress for the whole family!
7. Starting your week back to work rested and refreshed will be priceless.
When you're planning a staycation, consider keeping your last day off as a day to take care of yourself and recharge.
Sleep in, get some fresh air and try a few strategies from this list to prepare for the upcoming week.
Many people try to use every minute of their vacations. Then they come back to work exhausted, adding to their stress levels.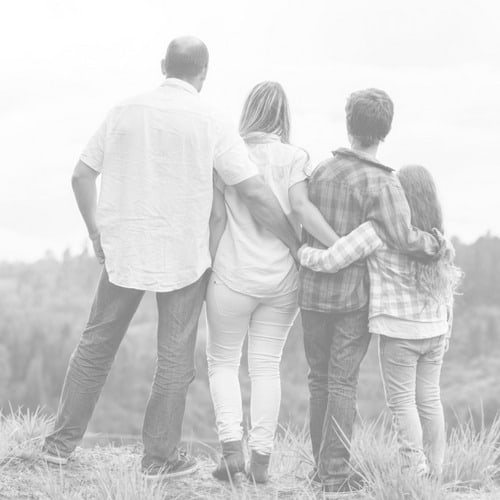 Consider Planning a Staycation for Your Next Week Off
Creating a great staycation is one option to consider for enjoying time off, even if you're in debt.
30+ Things you can do on Staycation
You can take a vacation from your normal daily life with any of these favorite staycation ideas:
Schedule some board game, card playing, or movie nights
Throw a dance party
Visit your local library and local community center
Explore the historic districts of local towns
Have a picnic at a nearby park
Get some culture at a local museum, art gallery, or beautiful outdoor garden
Create a spa day and or attend a yoga retreat in your living room with YouTube videos
Explore a local hiking trail or adventure to a national park
Create a treasure hunting game for the kids or try out geocaching
Sign up for a one-day art class, paint night, wine tasting, or cooking class
Plan an adventurous date night or recreate a memorable one
Take turns providing room service to other family members
Take a road trip to an amusement park
Attend a local festival or visit one within a day-trip distance
Perform a family talent show or act out a favorite children's play
There are numerous ideas and staycation activities the whole family can enjoy and still enjoy a little travel experience – social distancing and all.
But don't worry about scheduling out the whole week!
Relax!
Remember to spend some chill time too – staycations are a perfect time for catching up on a television show, reading books, and good old-fashioned rest and sleep.
You can also make space to do the lists of projects you've been sitting on and visit local restaurants and places you often move down your list of priorities.
You might realize you're just as happy and more relaxed on your next vacation by choosing a slow-travel staycation destination right in your hometown.
And you'll get to check those things off your everyday life priority list!
A successful staycation doesn't have to cost a lot (if anything) but it can be an excellent way to spend your vacation/PTO days.
Next: Ways We Save Money on Road Trips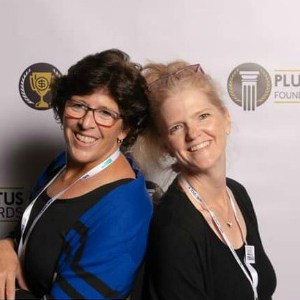 Amy and Vicki are the coauthors of Estate Planning 101, From Avoiding Probate and Assessing Assets to Establishing Directives and Understanding Taxes, Your Essential Primer to Estate Planning, from Adams Media.