What Can I Do to Save Big on Next Summer's Vacation?
(This page may contain affiliate links and we may earn fees from qualifying purchases at no additional cost to you. See our Disclosure for more info.)
If you're already thinking about your summer vacation amid this dreary winter weather, who can blame you?
And if you're thinking of using credit card travel rewards to book your summer trip, now is definitely a good time to start planning your vacation.
Plan Your Summer Vacation with Travel Rewards
First, you need a strategy for opening travel rewards credit cards. Don't start without one.
Let's look at a couple of scenarios and think about the steps you need to take to go on a lower cost or (almost) free vacation.
Does the Southwest Companion Pass Make Sense for Me?
If you are going to travel in the U.S., Mexico and the Caribbean, and have easy access to Southwest Airlines flights, then consider a Companion Pass.
December and January are the best times to get one of the greatest deals in the world of travel rewards – a Southwest Companion Pass.
A Companion Pass is very easy to use: you book a ticket on a Southwest flight with cash or miles, and, if there's another available seat on that flight, your designated companion can fly for free.
You will have to designate a companion when you earn the reward, but you can contact Southwest and change your designated companion up to three times each calendar year you have a Companion Pass. Your companion can be anyone – your friend, your kid, your spouse.
How to Earn Southwest Companion Pass?
So why should you try to earn companion pass now, if you aren't traveling until summer?
A Companion Pass is valid for the calendar year in which it is earned AND the following year.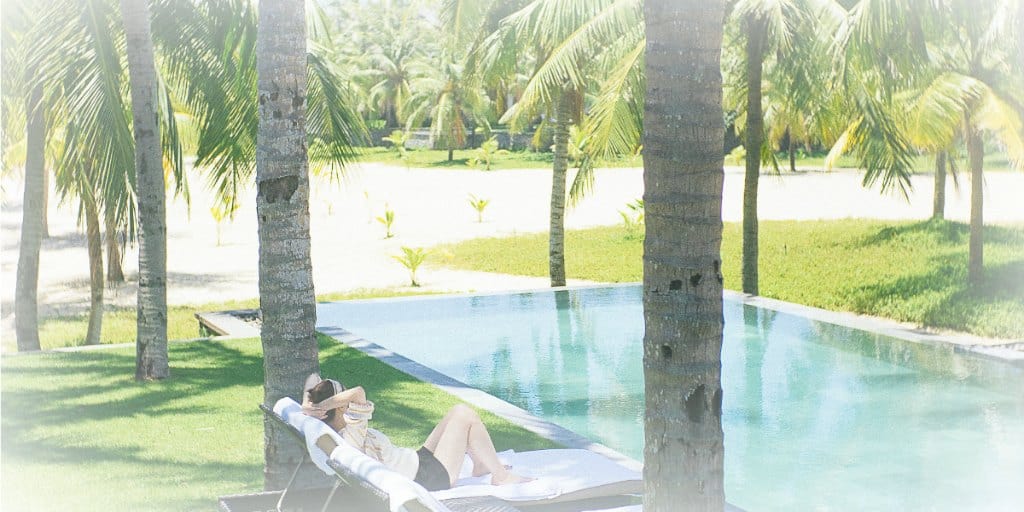 You need to earn 110,000 Southwest Rapid Rewards miles in one year and the Companion Pass is yours. If you get it at the beginning of 2021, you will have it for the rest of 2021 and all of 2022.
This is also a great time of year because you may be shopping and spending more money than in other months throughout the year.
Right now, you can earn the Companion Pass by opening two of the Chase Southwest Airlines credit cards:
a business card – Rapid Rewards Premier Business Credit Card
and one of the personal cards – Southwest Rapid Rewards Priority Credit Card, Southwest Rapid Rewards Plus Credit Card or Southwest Rapid Rewards Premier Credit Card
Each card has different minimum spending requirements, check these carefully to make sure you'll be able to meet them. It isn't a great travel deal if you end up in credit card debt that you can't pay off and get charged high-interest rates!
The bonuses offered by the cards can change – so make sure you understand the terms and conditions of the cards you are opening.
You can't have two personal Southwest credit cards at the same time, but you can open one personal and one business card to earn the necessary 110,000 miles at this time. The business card should be opened first.
You might be thinking, but I am not a business owner, how can I apply for a business credit card?
However, if you tutor, walk neighbors' dogs, babysit, drive for one of the car-sharing services, deliver groceries or sell stuff on Facebook Marketplace, Craigslist and eBay, you have a business and can apply for a business credit card.
If you're just starting a business, you are eligible for business credit cards.
Be very careful not to meet minimum spending requirements in December though. Remember, you have to earn ALL points in one year. Earn all your points early in 2021 and you'll have your companion pass for almost two years.
Also, one person needs to earn 110,000 miles needed for the companion pass. So one person needs to open two credit cards.
If you don't have easy access to Southwest flights, or they don't fly to places you want to visit, don't worry, there are plenty of other good deals.
Going Abroad? Earn Enough Miles and Points to Travel Internationally
Chase Sapphire Preferred is another great card for someone just starting to dabble in travel rewards. Right now, you will earn 50,000 Chase Ultimate Rewards points after spending $4000 in three months.
If you have a spouse or someone you are traveling with, they can also open this card and earn the bonus. The bonuses on this card can also vary throughout the year, so make sure you check the terms and conditions of the card when you plan to sign up.
There are lots of ways to use Chase Ultimate Rewards, one of the most valuable travel rewards "currencies". You can transfer these points to many different airlines and book a ticket directly with the airline.
Chase also has a few hotel transfer partners. The most valuable is Hyatt because you can redeem your points for great hotels at very reasonable rates. Hyatt has a lot of family-friendly hotels. The Hyatt House and Hyatt Place brands are great for families. Hyatt also has exceptional properties in some of the most expensive cities in the world like Sydney, Paris, and London.
You can also book travel through the Chase travel portal and use points to pay for your flights and hotels. Ultimate Rewards points earned with Chase Sapphire Preferred are worth 1.25 cents each when used to book travel on the portal.
There are also no blackout dates. If an airline ticket or hotel room is available on the portal, you can book it with your points. Usually, it's better to transfer points to a travel partner, like United Airlines or Hyatt, however, if you find a great fare, you might need fewer points booking through the travel portal.
Other Things to Consider When Planning Your Summer Vacation
Of course, the first thing you need to decide is where to go. Think about how many people will be traveling with you. And how many of those people can open credit cards earning travel rewards?
Once you know how many points you can accumulate, then you can get into the really fun part – planning your trip!
Airline and hotels don't release an infinite amount of availability, so plan your credit card strategy and your trip as early as you can. This is especially important if you can only travel during peak times, like school vacations.
Southwest is an exception – you can book any available ticket. The "price" in points directly correlates to the cash price. The same rule applies to bookings made directly on Chase travel portal.
All of the best travel rewards cards from Chase are subject to a 5/24 rule. Basically, you can't get a Chase credit card if you opened more than five personal cards across all banks in the last 24 months.
Keep that in mind when you are thinking about your credit card opening strategy.
Also, remember to consider the minimum spending requirements. If the minimum spending requirement is too high, then it's not a good idea to open a credit card.
Travel rewards, or any other rewards, are worthless if you have to carry a balance.
Don't fear credit cards. When used responsibly, cards with travel rewards perks can be a great tool to get free or greatly discounted travel.
Think about your summer plans, be strategic when opening new credit cards, avoid common mistakes, and most importantly, enjoy your summer vacation booked with points and miles!
Article written by:
Anna Zaks, a freelance writer, and an avid world traveler who writes about credit cards, travel, and travel rewards. She is a contributing writer for several travel rewards and personal finance blogs. Anna offers trip planning and personalized travel rewards booking services.