Credit Card Rewards Program Mistakes [+ how to avoid]
(This page may contain affiliate links and we may earn fees from qualifying purchases at no additional cost to you. See our Disclosure for more info.)
Many credit card companies offer rewards to attract new customers. And it works! A 2018 study found 79% of people choose credit cards for their rewards.
But is it always a good idea to use credit cards for rewards?
Once you sign up for a card, credit card companies hope you'll continue to use it (and perhaps pay their high-interest rates, too!).
Offering rewards pays off for the credit card companies.
Credit card points and rewards can be beneficial to you too.
They can certainly save you money—when you read the fine print and avoid costly mistakes!
Before you apply for rewards cards, it's wise to understand the pitfalls. Read on to learn about the most typical credit card rewards mistakes and how to avoid them!
10 Common credit card rewards mistakes [and how to avoid them]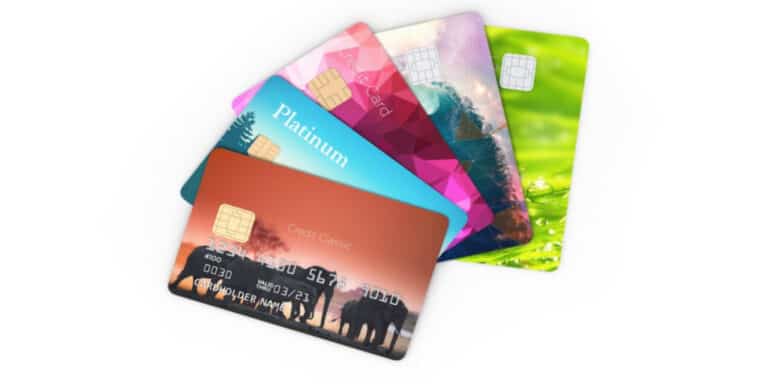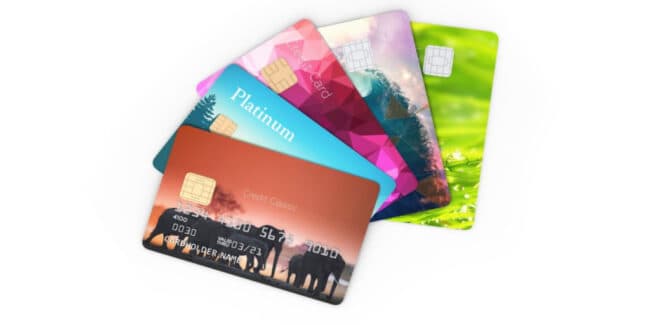 Mistake #1: Spending more to earn rewards
Many credit cards offer a sizeable sign-up bonus when you meet the minimum spending requirements. For example, you might get 50,000 points when you spend $5000 in the first three months of having a rewards card.
But if you spend more than you usually do to get the rewards, you will get stuck with a high bill or even accumulate debt!
Avoid this mistake by passing on cards with a minimum spend higher than your typical spending. It's not worth the extra points to find yourself strapped for cash or stuck with additional debt for rewards points.
Mistake #2: Not receiving the sign-up bonus
On the flip side of mistake #1 is signing up for a rewards card and not receiving the bonus.
If you usually spend enough to earn the sign-up bonus but don't follow through to get it, you miss out on the incentives.
Avoid this mistake by planning your spending before you sign up for a rewards card.
The time frame for meeting a minimum spend starts the moment you open an account. It helps to be strategic about your spending so you don't miss your window of opportunity.
Mistake #3: Getting stuck with annual fees
The annual fee usually gets waived during the first year you sign up for a rewards card. But many people forget to downgrade or cancel their card before the annual fee hits the second year.
With some credit cards having annual fees of $100, $500, and more, this can add up!
Avoid this mistake by tracking your cards' annual fees. Downgrade or cancel cards before paying a yearly fee.
Some credit card companies will waive the fee if you call and ask them to. For others, you will have to downgrade your card or cancel altogether.
If you have a choice, consider downgrading to a no-annual-fee option versus canceling, so there's no impact on your credit score. (Your credit score may go down when you close out an account because the average age of your accounts may lower, and you may be increasing your credit utilization ratio.)
Mistake #4: Failing to track credit cards
You might sign up for several rewards cards aiming to collect the rewards and save a ton of money. But, if you don't track card balances, rewards, fees, and dates, you can miss out on rewards.
Even worse, you end up paying fees or interest.
Avoid this mistake by tracking the details of all your rewards credit cards.
Track your balances, points, expiration dates, fees, and offer windows. This way, you can use your rewards and avoid high balances, interest, and fees.
Mistake #5: Carrying a balance (i.e., paying high interest)
The idea of rewards cards is to save money and earn rewards. If you fail to pay off your balance each month, the interest accrues fast.
With the super high interest rates of most rewards credit cards, interest will more than wipe out any rewards you get.
Avoid this mistake by paying your credit card balance in full each month. To avoid interest charges, you should pay the statement balance at the end of each billing cycle.
The interest rates are 20%+ on many rewards credit cards. At this rate, balances compound quickly and can become a financial emergency. If you carry a balance, make a plan to pay it off so it doesn't get out of hand.
Mistake #6: Not redeeming rewards (or losing them)
Most people sign up for credit card rewards to save money. Yet, over 30% of cardholders don't redeem their credit card rewards. Also, some points expire, and you lose them when your account is inactive for a while.
Avoid this mistake by knowing what rewards you have and when they expire. Redeem your points or find out how to keep them active.
Many of us have unused airline miles right now. But some credit card companies allow you to turn miles into gift cards or cash back.
Others let you transfer points to another card or downgrade to an alternate card to keep your points.
Mistake #7: Not understanding how credit cards affect your credit score
Credit cards can cause banks to deny loan applications.
A low credit score from credit card debt or missed payments can cause loan denial. And even if you pay off your balances each month, you can get turned down for having too many new cards.
Avoid this mistake by learning how credit cards affect your credit score.
New cards lower your score a few points for a while after opening them. But they don't impact your score as much as your payment history and amount owed.
Still, if you plan to apply for a mortgage, other loans, or lease in the next year or two, keep the number of new cards low.
Mistake #8: Not using credit cards suitable for your lifestyle
When you sign up for a store card where you often shop or get an airline card, but most of your travel is by car, you probably won't benefit from the rewards.
You could spend more than you usually would at the store or let your miles sit unused until they expire.
Avoid this mistake by only signing up for cards that align with your current spending.
Look at your usual spending categories and try to match cards with your spending habits.
Using the above examples—if you don't shop at a store regularly or travel by air often, a standard cashback credit card probably makes more sense.
Mistake #9: Applying for too many cards at once
Rewards credit cards can help you save money and even get stuff for 'free.' But too much of a good thing is still too much.
If you can't keep track of the details or plan to apply for a loan, credit cards can cost more than they save.
Some financial companies also deny applications or bonuses to those with too many cards.
For example, Chase will only give a sign-up bonus to cardholders that haven't gotten a bonus in the past 48 months. And they often deny applicants with over five new cards in the past two years.
Avoid this mistake by sticking with one reward credit card at a time.
Make sure you understand the rules and track the details of cards as you add them. And, if you expect to apply for a loan in the next year, limit new cards to avoid issues with your application.
Mistake #10: Not reading the fine print
If you sign up for a card without reading the fine print, you can waste time and money and miss out on rewards.
Some cards require you to spend a certain amount to access your points. On others, your rewards expire if your account is inactive for a while. And rewards are often capped at a certain amount too.
Avoid this mistake by reading the rules on the credit card application before you submit it. Look at how to earn rewards, when they expire, when they get capped, and how they get redeemed.
Many cards offer different rewards for different purchase categories and have tiered rewards.
Though it may take some time, understanding the fine print can make or break whether a credit card is worth it.
Closing thoughts on credit card rewards
We focused on the mistakes of credit card rewards in this article. But they can have advantages!
Rewards credit cards often have one percent to five percent back in rewards (points or cash). And most of them have a big sign-up bonus if you charge a specific amount on the card within the first few months.
Rewards are helpful to those who understand the "rules" and track balances and fees. Those who don't want to track cards can use two or three cards with low or no annual fees (and, of course, pay them off each month).
Most mistakes happen when credit card holders miss the fine print and don't track cards and spending.
Now that you know the most common credit card rewards mistakes, you can take steps to avoid them and use rewards to your advantage!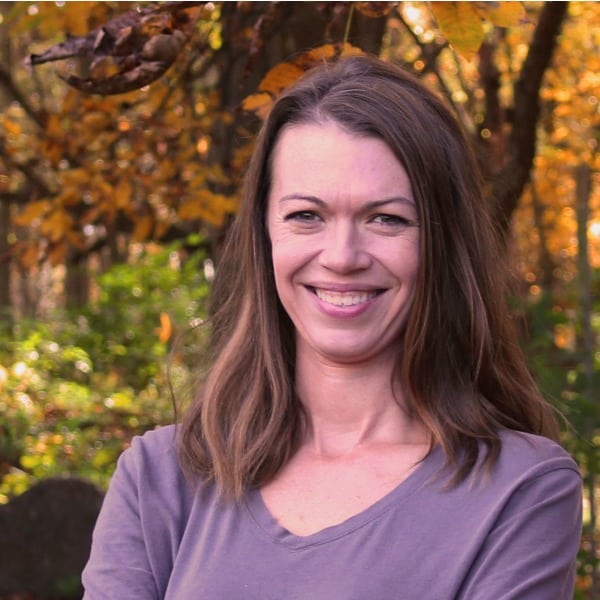 Article written by Amanda, a team member of Women Who Money and the founder and blogger behind Why We Money where she enjoys writing about happiness, values, and personal finances.