Is Opening a Store Credit Card a Good Way to Save?
(This page may contain affiliate links and we may earn fees from qualifying purchases at no additional cost to you. See our Disclosure for more info.)
The holiday season is here, and you're beginning to think about all of the shopping you need to do!
Whether you did some planning and set a budget for the holidays or not, it's important to think about what you can afford to spend.
Clever marketing by retailers can have you believing you're saving when you open a store credit card.
While you may get discounts on items, special financing, or earn rewards for purchases – remember you're still spending your money.
As you try to figure out the best ways to save, you might consider opening store credit cards this holiday season. You know they offer some great deals when you sign up, but you also know it could affect your credit score.
Before you hit the stores for the first round of sales, let's take a better look at retailer credit cards and whether they're a smart money move for you.
The Cons Before the Pros This Time
Even though a popular comparison tool puts the pros before the cons, this time we're flipping the script. Store credit cards can be a good decision for some, but there are plenty of drawbacks to consider.
If you're struggling with credit card debt or find yourself stuck in a cycle of living paycheck to paycheck, opening a store credit card to save money might be a mistake.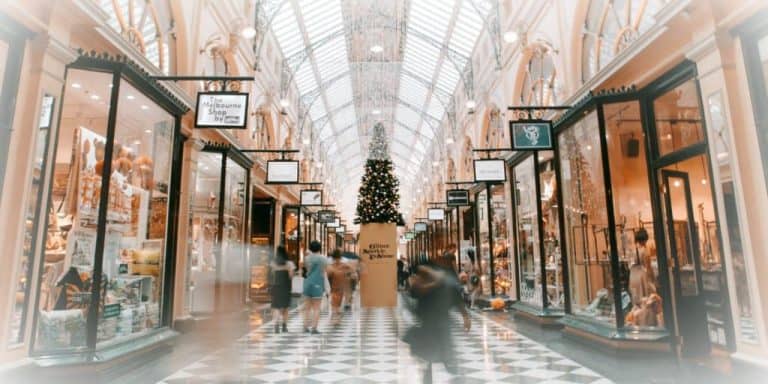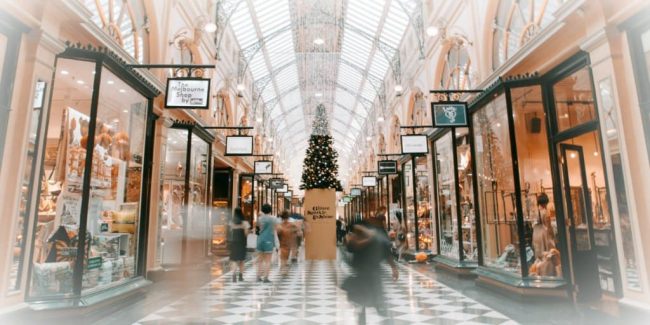 Here are six disadvantages of applying for store cards to consider before you add another to your wallet.
1. Impact on Your Credit Score
Even though the clerk at the counter can usually process your store credit card application in seconds, understand you are likely authorizing a "hard pull".
This type of credit inquiry shows up as a record of a lender or creditor checking your credit report.
One pull may only drop your score a few points for a limited time. But applying for a number of store cards can cause a serious hit to your credit score.
Your credit score may also drop if you use the store card to make large purchases. And this can happen quickly because store credit limits tend to be low.
One outfit or a single electronic device can put your spending past 30% of your credit limit – a suggested utilization amount to minimize the impact on your credit score.
It's important to understand how your credit score can impact other areas of your life too.
Potential landlords, banks, mortgage companies, and auto dealers all care about your credit score and report. You may be denied the apartment you want to rent or end up paying a higher interest rate on loans.
All of the savings you received on the first purchase on the store credit card won't matter if you have to pay more each month for your home or car.
Carefully consider impacts on your credit score and who may check it soon, before you open store credit cards or lines of credit at retailers.
2. High-Interest Rates
In a 2020 survey, Creditcards.com found the average APR for retailer credit cards was over 24%, which is 5% higher than the national average rate for all credit cards.
The same report also highlighted that the rewards offered by many retailers weren't strong (especially after the initial offers) and that the cards may have more security issues.
If you are being charged 24% interest on purchases you can't pay off at the end of the month, then you aren't getting the discount you think you are.
Make sure you do the math or try a credit card debt payoff calculator to see how much you'll pay compared to a lower-interest card.
3. Spending Even More Money
Once you sign up for a store card, you'll see the result in your mailbox and inbox. Offers with special passes and secret member sales may tempt you to shop early and often to get the best deals.
If you don't have a budget, you may not even realize how much you are spending when you are consistently shown all the ways you can save when shopping.
It's not a deal if you're spending money you don't have to shop and get a discount.
Note: If you do get a store card, recycle the flyers you get in the mail or slide emails into your trash box before you even open them.
4. Less Flexibility
Many retailer cards are "closed loop" – meaning they can only be used in that retailer's store.
Along with limiting the use of the card, rewards offered usually have to be redeemed for the retailer's merchandise too.
Standard rewards credit cards generally offer a percentage of the purchase price in cash back or some number of points that can be transferred to different programs or retailers to be redeemed.
If your shopping interests change or if you want more flexibility on how and where to save, store cards usually won't meet your needs.
5. The Fine Print
You have a busy life and shopping during the holidays can certainly add more to your already full plate.
When you're waiting in line considering your purchase and how much money you are spending, you might think about short-term savings before the long-term consequences of opening a store credit card.
A store card may make sense for you. Just make sure that you understand what you are signing up for, the bonuses and rewards, and what impact the card may have on your shopping behaviors and overall finances.
6. Standard Credit Card Rewards Might Be Better
Instead of applying for a store card, there are dozens of standard rewards credit cards to choose from. And many of them also offer a considerable sign-up bonus if you meet specific criteria.
If you know you are going to be spending a significant amount of money on holiday shopping, look for a rewards card offering a large sign-up bonus.
The sign-ups alone could be worth hundreds of dollars more than you'll get back on your first store card purchase. You will likely have more flexibility to spend cashback or use points to shop, or for hotel stays or airfare with future purchases too.
Bonus Reading: Credit Card Rewards Program Mistakes [+ how to avoid them]
When a Store Credit Card Might Make Sense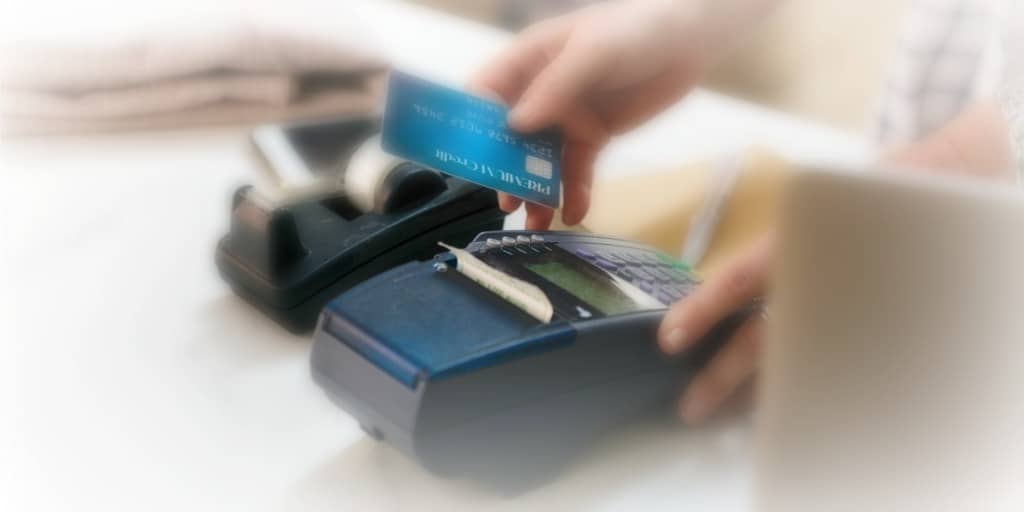 Store credit cards can save you money. It might even make sense for one or two to find a home in your wallet. If you read through the following points and decide a retailer card will still benefit you, then you can enjoy the savings they'll provide.
1. Your Credit Score Isn't a Concern
With all of the negative points made above, you might think store cards can only hurt your credit. But that's just part of the story.
Payments on retailer cards are usually reported to the credit bureaus, so, consistent on-time payments may help your score too.
If you always pay on time and you aren't taking on a large loan like a mortgage, applying for and using even a few store cards probably won't matter at all.
Just keep on top of your payments and use a free service to manage your credit score and file.
2. You Have a Budget and Stick To It
Signing up for a store credit card and landing great signup bonuses – like 20% off first purchase – can save you big during the holiday shopping season. Plan right, and you can make all of your purchases at once and maximize savings when opening the card.
Just be careful about items that might be excluded from the bonus. And check to see if there are limits to how much money you can save. You don't want to find out too late that – what sounds too good to be true, probably is.
3. When The Perks Matter to You
If you shop at a particular store often or if you are making a significant purchase and the perks are too good to refuse, a store card might make sense. Free shipping, loyalty rewards, or ongoing discounts from your favorite store can save you a lot of money over time.
You can also save hundreds by using a store card when making major home repairs (think a kitchen or bath remodel) or if you have to purchase new appliances.
Do the math and if there is a real financial advantage, sign up for the store card and save!
Is Opening a Store Credit Card a Good Way to Save Money?
The answer, of course, depends on your situation. One way to buy yourself time in deciding on a store card is to freeze your credit (and it's free to do now too!)
This will help you stop and think about whether it makes sense to open a store card. Or if you should look at other options instead.
The key to deciding if a store credit card is a good way to save you money is to determine if the value of the card and all of its perks outweigh the potential credit score drop and negative impact on your spending.
If you know you struggle with over-spending or with impulse purchases, opening a store card is probably not a smart thing to do. Your busy life and spending challenges can get you deep in debt before you realize it.
There are plenty of other ways to save money when you shop this holiday season.
Look for discount codes, and online and in-store coupons, and use cashback reward sites to save on what you need to buy.
You may find the big discount they offer to sign-up for a store card is also offered as a special discount without signing up for a card to increase sales.
Have a great time shopping this holiday season! Stick to your budget and before you apply for store credit cards, consider the pros and cons of the card – not just the savings you'll obtain that day.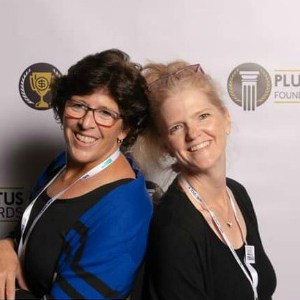 Amy and Vicki are the coauthors of Estate Planning 101, From Avoiding Probate and Assessing Assets to Establishing Directives and Understanding Taxes, Your Essential Primer to Estate Planning, from Adams Media.