Retail Therapy: Is emotional spending ever a good idea?
(This page may contain affiliate links and we may earn fees from qualifying purchases at no additional cost to you. See our Disclosure for more info.)
Whether you believe money can buy happiness or not, research shows shopping can improve your mood.
While it might only be a temporary fix for some, emotional spending isn't always a wrong financial move.
Plenty of people use retail therapy when they're upset about something at work, sad about a relationship ending, or exhausted from caring for children or an aging family member.
Retail therapy can cure the boredom of a quiet Friday night or distract you from feeling anxious about an upcoming exam.
A recent report from Emarsys, found over one third of those surveyed bought things they likely wouldn't have purchased if it weren't for the pandemic. This included purchases to stay busy, be more self-sufficient with the extra time at home, and to try something new.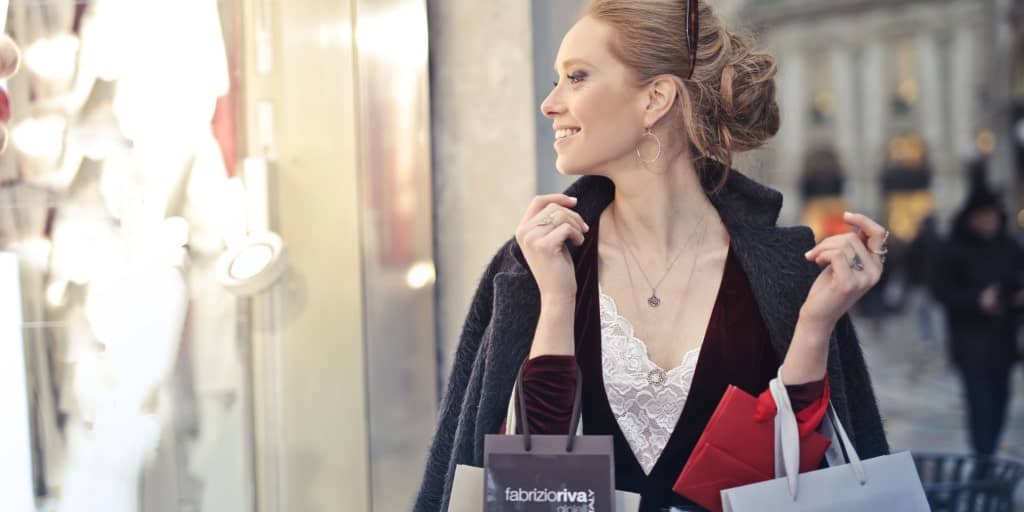 And while it seems counterproductive, some people who are not financially healthy use retail therapy as a way to deal with stress about money too.
What is Retail Therapy?
Retail therapy is not a conventional type of treatment. It's a coping mechanism that involves shopping for pleasure – not because you really need something.
Simply put, "retail therapy" is buying things to make yourself happier.
Emotional spending has a negative reputation. But it's an effective way to lift your mood and help you meet other psychological needs.
Heading to your local mall offers benefits in addition to boosting your spirits. Window shopping gets you out of the house and around other people. You also get plenty of steps walking the mall or aisles of big box stores.
But don't worry if you prefer to shop online.
Research shows the anticipation and excitement of buying something new and searching for it – online or in a store – is what makes people happy, not necessarily the item they purchase.
How Do I Know If I'm An Emotional Spender?
Some people are proud to announce they're on a shopping mission to improve their mood. Others have no idea they are emotional spenders.
Surveys report more than 50% of people in the United States engaged in retail therapy to improve their mood. And a previous study shows 96% of adults and 95% of teens use shopping as "a good pick-me-up."
If you aren't sure about your own spending habits, take a look at your credit card statement and reflect on what's been happening in your life.
You might quickly realize, that retail therapy is your preferred way to deal with certain feelings.
If you use buying things or spending money as a coping mechanism, you might:
Shop when angry, sad, lonely, bored, or under stress
Make an impulse purchase when shopping for something else
Experience instant gratification or a shopping "high" from a purchase
Return purchases regularly
Feel shame, guilt, or regret about purchases soon after making them
Shop to make others like you or to be like them
Make purchases you can't pay for right away
Spend money when you're stressed out about your finances
Remember, a little shopping during a difficult or emotional time isn't necessarily a bad thing.
For many people, retail therapy is a healthier option than a different bad habit such as overindulging in alcohol or emotional eating to deal with stress.
Benefits of Retail Therapy
You already know that retail therapy isn't all bad because it can improve your happiness.
When we shop, the neurotransmitter dopamine is released. It then goes to work controlling our brain's reward and pleasure centers.
But if you've ever taken Psychology 101 and studied Maslow, you'll recognize that emotional spending helps people meet some of their essential needs too.
You might make a purchase that gives you a sense of control or boosts your self-esteem. Retail therapy can help you feel loved, or it might address the need to belong.
There's a sense of empowerment every time you decide to buy yourself something.
The strong positive emotions of joy and excitement from shopping help to decrease your stress and anxiety.
Even though some see it as an impulsive coping skill, shopping can provide short-term relief when you're trying to manage your feelings.
Retail therapy might be what it takes if you're going through a significant life change (new baby, divorce, moving), getting ready for a job interview, or even going on a first date.
As long as you do it in moderation and it doesn't keep adding to your debt load, you'll be more likely to experience a therapeutic effect from shopping. And enjoy your purchase too.
Drawbacks of Retail Therapy
Still, it's no surprise that the amount you spend can be a real drawback of retail therapy. This is especially true if your budget can't support the spending.
When an emotional spending habit hurts your financial security, compounds credit card debt, or damages your relationships, you need to consider other options.
Some people think spending to feel better also doesn't help you build personal control and can make you feel worse about yourself later.
It might even turn into a cycle of addictive buying.
You spend when you experience negative emotions, and shopping makes you feel better; the good feelings fade, you feel lousy again and start shopping – all without addressing your emotional distress and true feelings.
Another con to consider? Retailers try to get you to spend money when you're the most vulnerable by targeting ads based on your emotions.
*Important Note: A Shopping Addiction Isn't The Same As Retail Therapy
There is a big difference between retail therapy and compulsive shopping behaviors.
Retail therapy is buying something once and a while to make yourself feel better.
Compulsive buying disorder, CBD, is a behavioral disorder where you can't control urges to spend money and buy things.
If you are concerned about your shopping habits and how you spend money, seek support from your physician or a professional therapist.
Ways To Manage Emotional Spending
If you or someone you love uses retail therapy, and you really can't afford it (or do it too often), there are plenty of ways to manage emotional spending triggers.
But the most important thing is recognizing that making an emotional purchase is how you try to cope and then having a desire to do something about it.
Here are some things you can try to help limit how often you use retail therapy or how much you spend.
1. Inventory what you have.
Before you head to the mall or start online shopping the next time you're feeling bad or processing difficult emotions, commit to going through what you already have.
Cleaning out your closets might not bring you happiness, but finding impulsive purchases with the tags still on them is a good reminder of why you're cleaning. It will help remind you that the item isn't what made you happy.
2. Clarify your short- and long-term financial goals.
You may have plenty of goals "swimming" around in your head, so put them down on paper and post them where you can see them each day.
Writing a Financial Mission Statement can also help keep your "why" in focus.
3. Track your expenses and create a budget.
When you realize you're an emotional spender, it might surprise you just how much of your income is supporting your mood. If shopping helps you and you want to avoid taking on debt, create a budget line or sinking fund for retail therapy.
4. Limit your exposure to advertisements.
Do your best to unplug from social media and unsubscribe from emails to your favorite stores. Limit ads you watch and listen to so that the temptation to shop when you're feeling down is reduced.
5. Make it harder to buy things.
Take shopping apps off your phone and remove credit card numbers you have saved to make quick purchases online. If you're going to the mall, stop and get cash to pay for your "therapy" trip.
Some people also put sticky notes on their credit cards to remind them of their goals and limit unplanned purchases. Others resort to a full shopping ban to quit emotional spending.
6. Practice delayed gratification.
Try saving your online "shopping cart" or create a "wish list" instead of making a purchase.
Give yourself time to decide if you truly want an item.
If you're going to the mall, try things on or take pictures of what you want to buy and institute a 24 hour or more wait before you buy.
Remember that the "act" of shopping makes people happy! Thinking about the "thing" for a more extended period prolongs retail therapy and those good feelings.
7. Limit how much you'll spend to lift your mood.
Do fresh-cut flowers brighten your spirits? Maybe your favorite take-out meal turns around a bad day?
As long as you don't do it daily, spending a few dollars might give you the same "bang for your buck" as buying an expensive item.
8. Return items that don't bring you joy.
When you buy something and have regrets or decide you don't want it, return the item and get your money back. It might be extra work for you, but it also can help you make different decisions in the future.
9. Find other ways to cope.
When your emotions are getting the best of you set aside the "spending solution" and find other forms of self care to help you deal with negative emotions.
If you've been an emotional spender for years, it might take a long time to build new habits but it is possible.
Alternatives To Retail Therapy
If you've decided that spending money to feel better isn't working for you anymore or that you need different ways to boost your mood, try some of these alternatives to filling your shopping cart.
Keep in mind, some of these short-term coping mechanisms may work better for you than others:
Talk to a supportive friend or family member
Spend time with your pet or volunteer at an animal shelter
Use a journal to write about your feelings
Get outside and enjoy nature
Go for a walk, take a bike ride, or play some music and dance
Watch a funny movie or comedic YouTube videos
Play some card, board, or video games
Meditate or do some yoga
Spend time on a favorite hobby
Sell or donate an item instead of buying one
If you continue to struggle and can't drop your retail therapy habit, consider talking to a therapist or counselor. They'll speak with you about your specific situation and provide strategies to deal with your emotional spending.
Final Thoughts on Retail Therapy
Some people don't put shopping high on their list of things to do when they aren't happy. But "comfort" shopping makes a lot of people feel better.
If you buy things to cheer yourself up, try to recall what aspect of the shopping experience makes you feel good.
Is it what you purchased or the process of buying it?
Remember, you don't need to spend money to feel better.
If money is tight or if spending money on yourself makes you feel guilty later, think about what else helps you cope. There are plenty of other things you can try that are financially healthier options.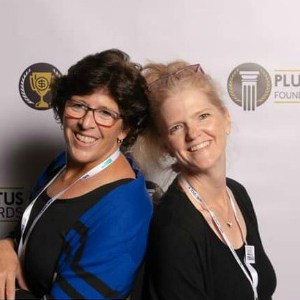 Amy and Vicki are the coauthors of Estate Planning 101, From Avoiding Probate and Assessing Assets to Establishing Directives and Understanding Taxes, Your Essential Primer to Estate Planning, from Adams Media.