Is it Better to Donate Time or Money to a Charity?
(This page may contain affiliate links and we may earn fees from qualifying purchases at no additional cost to you. See our Disclosure for more info.)
You want to do good in the world. That's incredible. What's even more beautiful is you're not alone. In 2018, both volunteering and charitable giving of time and money broke records.
Over 77 million American adults engaged in donating time in 2018. During the same year giving topped $400 billion for the very first time.
While many Americans are already giving back to various charities, others aren't sure where to start. Or wonder about their approach. They're left questioning – Is it better to donate time or money to a charity?
Let's explore both kinds of charitable giving to see what's best for you.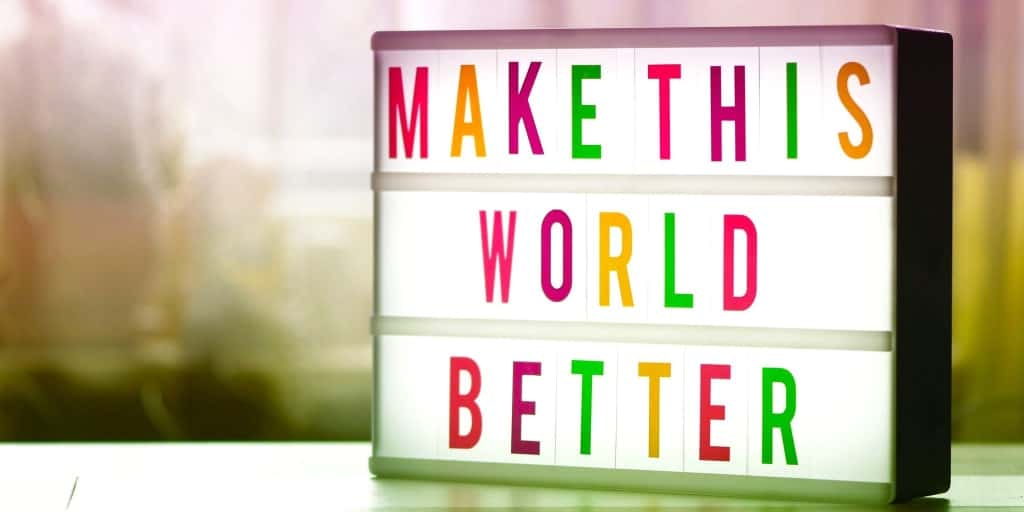 When to Donate Time
More than 30% of American adults volunteer through an organization.
Whether it's part of a company's policy or personal choice individuals or families make, there's no doubt Americans are generous with their time.
Additionally, more people take time to donate personal items (hair, blood, plasma, etc.) and take on informal roles, performing acts of service for friends, family, and neighbors.
Based on different surveys, best estimates say that 1 out of every two adults performs some service work.
But is donating time effective?
According to the Independent Sector, the answer is yes.
By the group's estimates, over 8 billion hours of service work was performed. That work is valued at more than $25 an hour.
Sharing time, effort, and talents in this capacity is a massive help to organizations around the country.
Where to Volunteer
If you or your whole family is feeling inspired, there are dozens of ways to give back. Local organizations that could use your support include:
Food pantries
Soup kitchens
Homeless shelters
Animal shelters
Veterans organizations
Religious organizations
Schools and libraries
Even if you don't feel like you have a particular talent to share (you likely do!), many volunteer positions come with hands-on training and include tasks designed for most people to be able to perform.
Perhaps you want to make it a weekly habit, or you can only carve out one day or weekend a year.
Either way, consulting a database like VolunteerMatch can help you connect with a place needing your help.
When to Donate Funds
Volunteerism is a crucial part of serving our communities and our country. So what about giving financial gifts?
It's easy to think about charitable giving as an act performed by the ultra-wealthy. Oprah, Bill Gates, Mark Zuckerburg, and the like have all made headlines for their charitable giving. Yet regular Americans are doing an awful lot of giving as well.
Where does the money go and what purposes does it serve?
Organizations use charitable gifts to:
Purchase supplies specific to their charitable work (ex. food, school supplies, medical supplies, wigs, toys, etc.)
Fund research to better understand and solve problems
Carry the overhead of both physical and virtual spaces
Cover the costs of marketing, accounting, and fundraising
Pay their staff if they employ people besides volunteers
Volunteer work provides essential help to organizations. However, funding is what keeps these facilities operating.
If you find yourself with the means to do so, making a financial gift can be very rewarding.
In addition to supporting your favorite charity, you may also be able to obtain a tax write off whether you make a gift directly or open a donor-advised fund (DAF).
Why Charities Need Donations of Time and Money
Like most things in life, the answer to the either-or question, "Should I donate time or money?" is both.
Charitable organizations rely on both financial gifts and time volunteers donate to operate effectively. There is no one clear answer.
In truth, it primarily comes down to personal preference.
If you find yourself short on time but with a bit of extra money, charitable giving might be the answer.
If money is tight, but you still want to give back, volunteer your time.
No matter which choice you make, your generosity provides many benefits.
How to Find the Right Charity
Maybe you've decided to give your time, or perhaps you want to provide a financial gift. Maybe you've decided to do both.
No matter how you're giving back to a charity, it's important to choose the right charity.
These tips will help you find the charity right for you:
Do Your Research
Thanks to the Internet, researching charities is now a quick and straightforward process.
An excellent starting point for your research is to utilize a tool such as Charity Navigator. The site promises to be your tool for intelligent giving, and they've been doing exactly that for nearly 20 years.
In addition to providing detailed breakdowns as to how each charity runs, you can search for charities based on name, location, type of work the charity performs, or rating.
Charity Watch and National Association of State Charity Officials are two other watchdog groups providing objective insight into how charitable organizations are run.
If you prefer doing the research yourself, you can develop a methodology similar to what Charity Navigator uses.
Many of the details regarding financial performance and transparency metrics are available on different charities' websites.
You might have to request information by contacting the charity directly if something is not disclosed. This is especially true of very new or tiny charitable organizations.
Consider Your Values
In addition to doing your research, you also want to consider your values. When you choose a charity, make sure it aligns with something you care about.
Volunteering will be much more enjoyable if you're serving in a role you find comfortable and fun. Writing a check is a lot more inspiring if you believe strongly in the cause you're supporting.
Turn to Your Community
Starting at home is another excellent way to find the right charity for you. You might look to volunteer at an official charity, such as Feed My Starving Children or a local soup kitchen. Or you might volunteer your time in other capacities.
Perhaps your community could benefit from picking up litter or organizing a neighborhood watch program. Maybe you could lend your talents to local schools or sports organizations.
Getting involved in your community directly can take all of the guesswork out of donating time and money because you can observe the impact directly.
Final Thoughts On The Best Way to Donate to Charities
If you find yourself wondering if you should donate time or money to a charity, remind yourself of something else. Providing contributions of both manpower and money is vital.
The most crucial first step anyone can take is to simply take action. Sign up to volunteer. Make a one-time donation.
As you make giving a habit, then you can use the tips above to make the most of your time and funds by finding the charity right for you.
Article written by Penny