How to Get Your Credit Score for Free
(This page may contain affiliate links and we may earn fees from qualifying purchases at no additional cost to you. See our Disclosure for more info.)
Taking control of your personal finances means spending plenty of time looking at numbers.
It can be overwhelming tracking expenses, creating a budget, monitoring credit card balances, and growing your income and net worth.
But it's also some of the most important work you can do for yourself.
Another number you need to watch is your credit score. There are several different credit scoring models that produce a number between 300 and 850 as your credit score.
According to Experian, people who are financially healthy have higher credit scores.
Lenders use credit scores as a way to assess risk when it comes to lending you money. If you have a low credit score (around 600 or under), you may have trouble obtaining new credit and end up with higher interest rates if approved.
Landlords use credit scores to approve new tenants and banks for opening new accounts. Some cell phone providers and utility companies also check credit before you can get service.
Your insurance rates can also rise, and employers may not hire you if your credit score is too low. That's why it's important to keep track of your credit score and do whatever you can to improve it.
But don't make the mistake of paying to see or monitor your credit score. Read on to learn different ways you can get your credit score for free!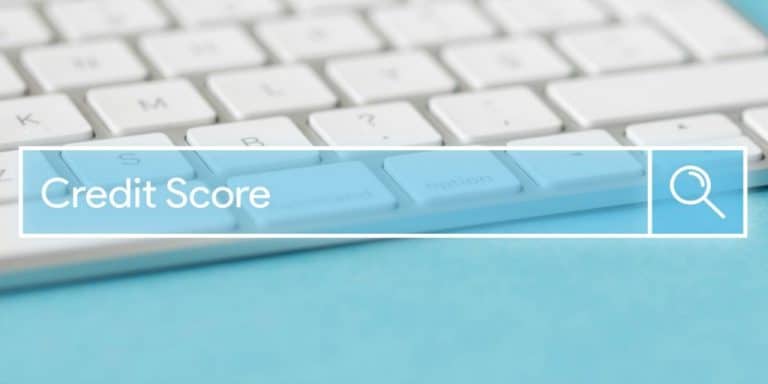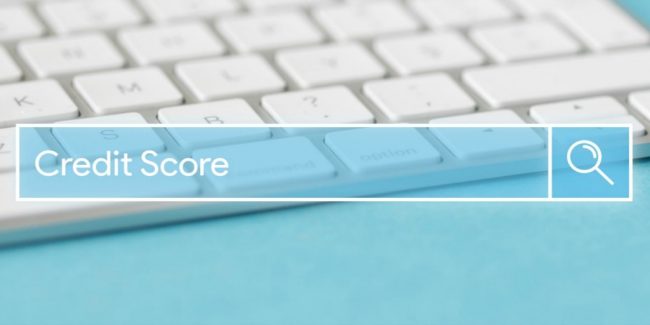 Credit Score vs. Credit Report – What's the Difference?
Credit scores and credit reports are different products, and many people are surprised they don't receive their credit score when they obtain a copy of their credit report.
The credit scoring agencies Transunion, Experian, and Equifax, assign a credit score based on your overall credit report.
Every 30 – 45 days, your credit score updates based on events such as changes in credit balances, applications for new credit, late payments, and more.
Your credit report is a very detailed history of all of your past and current credit agreements. It includes items such as credit cards, loans, mortgages, and public records such as bankruptcy filings.
When you order and read your credit report, you'll see all of your accounts, the length of time they've been open, and whether you've made on-time payments.
If you haven't opened any credit accounts, you may not have a credit report yet.
Below, we'll explain ways you can get your credit score for free.
But keep in mind you can also access your free credit report once a year from Transunion, Experian, and Equifax at AnnualCreditReport.com.
There are a lot of websites with very similar names, but this is the only site authorized by federal law to give you free credit reports.
Ways to Get Your Credit Score For Free
You may have heard of FICO (Fair Isaac Corporation) scores because it's a scoring model that has been around for thirty years.
It has been revised over the years by weighting categories differently to help produce more accurate scores. FICO Score 9 was released in 2104.
The other major player that produces credit scores is VantageScore. The latest version of VantageScore was released in 2017.
There are other credit scoring models, but you'll most likely see your FICO or VantageScore when you access them for free.
Check With Your Current Lenders
A good place to start looking for a free credit score is with your current lenders. While it may not be offered by your hometown bank or local credit union, it may be included as a benefit of an account or credit card with a major bank.
Here are ten examples:
American Express offers MyCredit Guide, which allows people to sign up for a Free Credit Score Account and see their VantageScore 3.0 through TransUnion. It even states that you "don't have to be an American Express Card Member" to sign up.
Bank of America allows credit card customers to view their FICO score through TransUnion in their Online and Mobile Banking platforms.
Barclays credit card users can access their online account and look for the button that allows them to view their FICO score.
Capital One offers anyone a chance to keep track of their credit score for free with their CreditWise program.
Chase has a similar program to Capital One that allows anyone to see their credit score and monitor it for free. All you need to do is join their program called Credit Journey.
Citi allows you to get your FICO score for free if you have certain credit cards. Check your terms and conditions or log on to your Citi Online account to see if you are eligible.
Discover offers a Free Credit Scorecard with your FICO score, and you don't have to be a card member to join.
Wells Fargo Online customers get monthly FICO scores for free in their Smarter Credit Center under Credit 101.
USAA members can check and monitor their credit scores for free through the CreditCheck service offered by Experian.
US Bank members using Online or Mobile Banking can access their CreditView Dashboard to see their credit score for free.
Many of these lenders also offer a variety of credit education programs and score simulators to help customers learn how to boost their credit scores.
Online Personal Finance Platforms
You can also look into a number of different online personal finance platforms offering free credit scores and management. Most of the sites have other helpful tools and calculators.
Some of the most popular include:
In order to access your credit information, you'll need to provide personal data. Your name, email, address, date of birth, and the last four digits of your Social Security number may all be required.
As always, be careful with what you share. Check reviews of third-party sites to ensure you're comfortable using them to access your free credit score.
Ways To Improve Your Credit Score
Check your score for free, then do whatever you can to keep your score high or build your credit score.
You'll want to keep your credit utilization low and pay off balances in full as quickly as you can.
Always make your payments on time. And at least pay the minimum balance required if you can't make a full or larger payment.
Watch the number of new credit applications you open and check for fraudulent activity on your accounts.
If you've had a credit card for a while and can manage your spending, ask for a credit limit increase. When you don't increase your spending, you'll have a lower credit utilization because of higher balances available on your account.
One other thing to consider is freezing your credit.
Security freezes make it more difficult for hackers and identity thieves to claim your identity and access new credit in your name because the credit bureaus won't release your credit information when it's frozen.
You'll still have full access to your existing credit cards and all lines of credit though. It also won't directly impact your credit score.
Final Thoughts On Your Credit Score
With so many different ways to get your credit score for free, adding it to your monthly "to-do" list won't take much time at all.
While it may feel like it's one more number to keep track of, failing to manage your credit score can end up costing you a lot of money and missed opportunities.
If your score goes down, think about your credit card balances or whether you've opened new accounts.
"Hard pulls" or credit inquiries when you've applied for a loan, credit card, or mortgage can reduce your score – at least temporarily.
Your score will rebound as you pay down balances, utilize less of your overall credit, and continue to build a positive credit history.
Work to get a "good" score close to 700 and then shoot for a 750, which is considered "very good," according to Experian.
You'll get competitive rates with very good scores. The best rates from lenders come when your score is "exceptional," or 800 or over.
Next: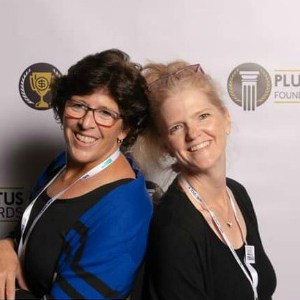 Amy and Vicki are the coauthors of Estate Planning 101, From Avoiding Probate and Assessing Assets to Establishing Directives and Understanding Taxes, Your Essential Primer to Estate Planning, from Adams Media.