Is a Credit Union the Best Place for My Money?
(This page may contain affiliate links and we may earn fees from qualifying purchases at no additional cost to you. See our Disclosure for more info.)
If you're looking for a new place to put your money or if you're tired of paying big fees at your current bank, you might want to consider joining a credit union.
You may have heard they're a popular option, but you still have questions.
Should you join a credit union?
Keep reading to help you decide if one is the best place for your money. While many people stick to using a bank, it makes sense to learn more about credit unions and the pros and cons of joining one.
What is a Credit Union (CU)?
Credit unions operate differently than a bank. They are not-for-profit financial organizations, and when you join, you become a member – not a customer.
Each account holder has an ownership stake and is a voting member of the credit union.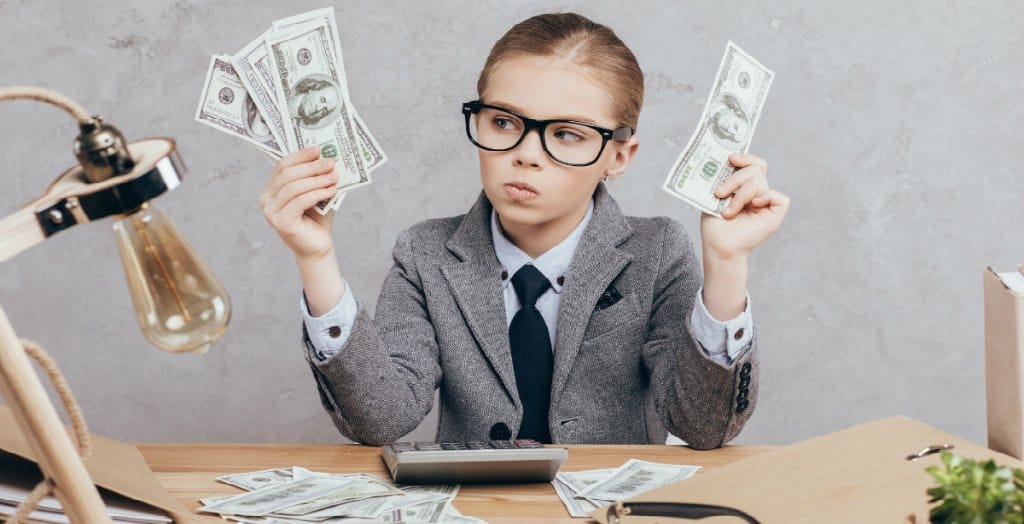 The CU exists to offer members a wide variety of affordable financial products and services. And they pass-through profits to their members, not stockholders.
To become a CU member, you must be eligible to join. When you research credit unions in your area, find out their membership criteria. But don't worry, there's a good chance living or working near one is all it takes.
And once you join you're still a member even if you change jobs or move.
While operating differently than a bank, almost all credit unions provide the same protection for your money. The National Credit Union Administration Share Insurance Fund (NCUASIF) covers individual accounts up to $250,000 just like the FDIC.
According to the NCUA,
"Credit union members have never lost even a penny of insured savings at a federally insured credit union."
But to make sure you're covered, double-check to ensure the CU you plan to join is federally insured.
What Are the Advantages of Joining a Credit Union?
As mentioned above, being a member and part-owner of your financial institution gives you a voice in the organization.
The size of credit unions vary, but many are located in small communities. There are usually strong personal connections between members and CU employees.
At credit unions, quality customer service is the norm, not the exception.
Do you currently get charged a few dollars each month just to maintain an open account at a bank?
What about fees for check writing or ATM withdrawals?
Do you have to have your paycheck direct deposited to keep a free account?
You can avoid or minimize many of these charges by joining a CU.
When there are surplus earnings, they're returned to members – not to bank executives or stockholders. The money returned may be in the form of:
dividends
increased interest rates on savings accounts
better deals on credit card interest
discounted banking services
fees
loan rates
In addition to savings, checking, and money market accounts, credit unions usually offer:
home equity loans
auto loans
credit cards
The interest rates for your deposits tend to be higher than you'd find at a typical local bank; while fees and interest rates on loan products tend to be lower than local banks.
You may be concerned your local CU isn't open on weekends and that you'll struggle to complete transactions without other branch offices in the area.
Here's something to consider though – your CU likely belongs to the CO-OP Shared Branch Network that allows members access to ATMs, cash, and services nationwide. They even have an app to find the closest CO-OP ATM and branches.
Additional benefits offered at credit unions may include financial education programs, discount passes to attractions, college scholarships for high school students, and community donations and service work.
Many members also actively engage in their communities and volunteer as representatives of the credit union to support causes throughout the year.
What Are the Drawbacks of Joining a Credit Union?
With all of the benefits CU membership offers, there are drawbacks too.
You may have to pay a tiny fee (usually around $5) to join a CU, some have minimum deposits for opening an account, and there is the eligibility issue for some people too.
If your CU isn't in the Shared Branch Network, you may have limited access to your money. If you're not happy with the options or the lack of flexibility your local CU offers, you may need to stick with a bigger bank.
Some smaller credit unions can't offer all the services and products available at larger credit unions and banks. A lack of commercial loans, for example, might pose a problem for some potential members.
Should I Join a Credit Union?
It's important to carefully consider your options before you choose the best place to keep your money.
If relationships with other CU members and customer service matter to you, a credit union might be the answer.
Credit unions are very accessible and offer a personalized banking experience. But in the end, you have to decide whether a CU or bank will best help you meet financial goals.
Keeping your focus on what you need and want from a financial institution will help you choose.
Our suggestion? Stop by your local credit union and see what they have to offer!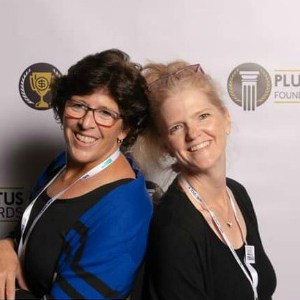 Amy and Vicki are the coauthors of Estate Planning 101, From Avoiding Probate and Assessing Assets to Establishing Directives and Understanding Taxes, Your Essential Primer to Estate Planning, from Adams Media.