Net Worth: How to calculate and grow yours
(This page may contain affiliate links and we may earn fees from qualifying purchases at no additional cost to you. See our Disclosure for more info.)
If you're at all tuned into the personal finance space, you've probably heard the term net worth thrown around from time to time.
People seem pretty concerned with how to grow net worth too. If you're not 100% sure what it is, don't worry. You're in the right place.
What Does Net Worth Mean?
Simply put, your net worth is the value of everything you own minus the value of everything you owe. So in financial/mathematical speak:
Net worth = Assets – Liabilities
You can think of net worth as a snapshot of your current financial picture.
Pretty simple, right?
If you own more than you owe, you have a positive net worth (that's where you want to be). If you currently have more debts than assets, you have a negative net worth.
Negative net worth sounds kind of scary, but if that's where you are right now, don't despair.
The good news is you can always grow net worth. More on that later.
How to Calculate Net Worth
It's fine and well to say that net worth is the value of your assets minus the value of your debts, but what exactly is included in a net worth calculation?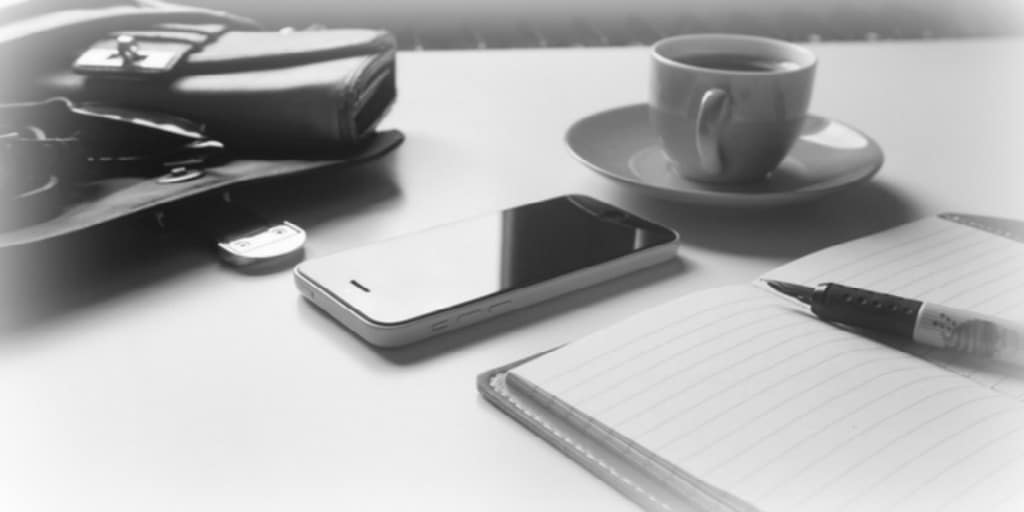 Assets
It can vary, depending on how detailed you want to get about everything you own, but generally, these asset classes are included:
Real estate
If you've opted to buy rather than rent your home, it's probably your most valuable asset.
The current value of your home (which can be professionally assessed) is always included as an asset in your net worth calculation.
If you have a mortgage against your home, the balance will be added as a liability.
The same is true for any other real estate you own. This could include rental properties, vacation homes, or land.
Vehicles
The current value of any vehicles you own counts as an asset in your net worth calculation. This includes cars, motorcycles, ATVs, travel trailers, boats, etc.
Similar to your mortgage, any loans you have against your vehicles are added as liabilities.
Bank accounts
The balance of any checking and saving accounts is included as an asset in your net worth calculation.
Investment accounts
Investments accounts count as assets and may include your 401(k), IRA, or any stocks, bonds, mutual funds, or ETFs that you hold.
Pensions
If you have a defined-benefit pension plan, its current value is an asset to be factored into your net worth calculation.
Other Possessions
Technically, the value of anything you own represents part of your net worth.
While it's true that some people have very valuable jewelry or art collections adding significant value to their net worth, most are not in that situation.
The problem with adding the value of all your belongings to your net worth statement is it can be difficult to estimate their value.
Depending on your situation, you may choose to leave out personal property estimations when calculating your net worth.
Liabilities
Liabilities, also known as debts, also known as everything you owe, are more straightforward.
These are the common ones to consider:
Mortgages
If you own a home or other property and have a mortgage, its balance counts as a liability in your net worth calculation.
Vehicle loans
Same goes for the balance of any vehicle loans.
Credit card and line of credit balances
If you carry a balance on a credit card or line of credit, it's a liability.
Overdraft balances
If any of your bank accounts are in overdraft (i.e., in the negative), that amount counts as a liability, since it's technically credit.
Student loans
If you had to borrow to finance your education, those student loans are liabilities.
Any other loans
Personal loans, payday loans, or any other type of debt gets added as a liability.
Net Worth Example
Now that you know what goes into calculating net worth, working through an example might be helpful.
Consider Anna, a 31-year-old with the following assets and liabilities:
Assets
Liabilities
Home $220,000
Mortgage $175,000
Car $22,000
Car loan $13,500
401(k) $33,000
Credit card $4500
IRA $7300
Student loan $19,400
Bank accounts $900
Total Assets = $283, 200
Total liabilities = $212, 400
When you add the value of Anna's assets, you get a total of $283,200. When you add up Anna's debt, you see her total liabilities equal $212,400.
So Anna's net worth looks like this: $283, 200 – $212, 400 = $70, 800.
Using the free net worth calculator at Personal Capital makes it easy to determine yours.
How to Grow Your Net Worth
It's probably clear by now you want to have a positive net worth – the higher, the better!
High net worth is an indicator of good financial health. If you have a negative net worth, it means you owe more than you own.
The good news is you can always grow net worth. If you're serious about making that a financial priority, here are some strategies to put to work:
Pay down your debts
Net worth = Assets – Liabilities. So you if you want to grow your net worth, you essentially need to increase the value of your assets, decrease the value of your debts, or both.
Paying down your debts is a good place to start because once some of your debts are eliminated, you'll have increased cash flow to pump into growing your assets.
The best strategy is to focus on paying your highest interest debt first. Often, that means credit cards.
Make sure you're meeting your minimum payments on all your other debt and pay as much as you can on your credit cards (don't use them during this time).
By paying off your credit cards, you'll save a ton of money in interest. That recouped cash can then be applied towards other debt, saved, or invested.
Build up your assets
Once high-interest debt is a thing of the past, you can focus on growing your net worth by building the value of your assets.
If you already have a house, this is probably going to mean starting an investment account or contributing extra to your existing investment accounts.
The best way to grow an investment account over time is to set up regular automated contributions. For example, if you have an IRA, set it up so on payday, a portion of your paycheck is automatically transferred into it.
If you have an employer-sponsored 401(k), make sure you take advantage of the maximum company match – never leave free money on the table!
Income-generating assets
Lastly, consider growing your net worth by investing in an income-generating asset.
Dividend-paying investments are a great example because they earn you additional income. This income is generally reinvested, which results in the value of your investment increasing.
When the value of an asset increases, your net worth increases.
Another example of an income-generating asset is a rental property.
Becoming a landlord is a big decision, and it certainly isn't for everyone. However, over the long term, it can really increase net worth.
Even if your rental "income" goes entirely towards the mortgage, property taxes, etc., one day that house will be paid off.
At that point, the value of the home will be added to the asset side of your net worth calculation, with no mortgage to subtract from it. The rental income will also become available to save or invest as you see fit.

Final Thoughts on Calculating & Growing Net Worth
Understanding how net worth works is vital if you want to get a handle on your financial situation. Now knowing how to calculate it, you can run your numbers anytime.
Set some savings goals to increase your net worth for the future. Don't obsess over it but check in on it from time to time so you know it's headed in the right direction.
Suggested Reading:
Article written by:
Sandra Parsons, a freelance writer, behavioral finance expert, and blogger. She has a master's degree in psychology and believes small behavioral changes are the key to big life changes – including financial ones.