When is the Right Time to Refinance My Mortgage?
(This page may contain affiliate links and we may earn fees from qualifying purchases at no additional cost to you. See our Disclosure for more info.)
Refinancing your home loan could save you a lot of money.
But, depending on your situation, the cost to refinance could mean you end up spending more in the long run.
So when should you refinance your house?
That depends on several factors. The best thing you can do is run the numbers and do your homework to make sure it's the best financial decision for you.
What Does it Mean to Refinance Your Mortgage?
Refinancing is a lot like buying your own home…again.
It means you pay off the existing mortgage loan with a new mortgage loan to replace the original loan.
When Might it Make Sense to Refinance?
When Mortgage Rates Go Down
When mortgage rates fall below the current interest rate on your mortgage loan, you might consider refinancing to see if you can save money.
When you lower your interest rate, you can reduce your monthly payment. Or you can refinance with a shorter-term loan.
When you refinance with a shorter term, say a 15-year mortgage rather than a 30-year mortgage, your payment won't be as low, but you save more on interest long term. And pay off your mortgage faster.
When is the Difference in Interest Rates Worth It?
Well, that depends. An old rule of thumb said that if the interest rate is 1-2% less than your current rate, it might make sense for you to refinance. (But there's more to consider then the difference in interest rate.)
How much a lower interest rate impacts your payment is relative to the amount of money you owe.
The more you borrowed (and the higher your interest rate), the more impact an interest rate reduction will make on your payment.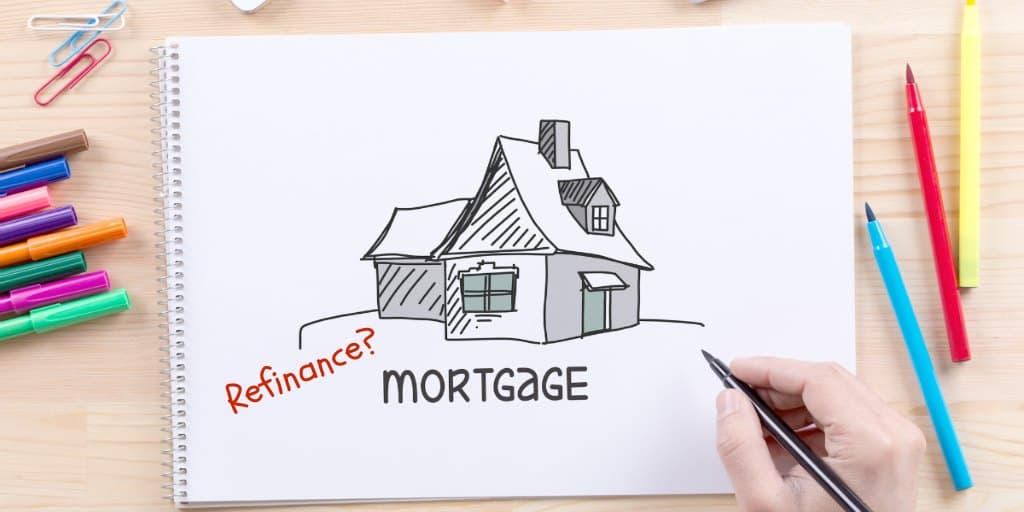 For instance, on a $500,000 mortgage with an interest rate of 5% (30-year term), a 1% rate reduction means a savings of $297/month. But on a $150,000 mortgage with an interest rate of 5%, a 1% rate reduction means a savings of $89/month.
You shouldn't decide to refinance solely on a reduced interest rate. You also need to factor in the closing costs of refinancing the loan and the cost/savings over the entire life of the loan.
When you Want to Convert an Adjustable Rate Mortgage (ARM) to a Fixed-Rate Mortgage
Adjustable-rate mortgages (ARM) have an initial interest rate for a fixed time (generally 5 or 7 years). After that period, the interest rate fluctuates up or down, depending on the index it's tied to.
If you have an ARM mortgage, you might want to refinance to get a fixed-rate mortgage. This way, your interest rate stays the same throughout the life of the loan (and you aren't stuck with a higher interest rate later).
It might be tempting to refinance from a fixed-rate mortgage to an ARM when interest rates are dropping – to lower your interest rate and your payment.
The only time this could be beneficial is if you plan to sell your house within the initial fixed-rate period of the ARM loan. This is a risky move for most people since the interest rate fluctuates – and it's impossible to predict the future.
When Your Home's Value Increases
When the value of your home goes up, your equity increases. Equity is the difference between what you owe on your home loan and the market value of your home.
There are a couple of reasons to refinance when you have more equity in your house:
Get rid of Private Mortgage Insurance (PMI). Many loan programs require borrowers to pay PMI if they have less than a 20% down payment. If the market value of your home rises and the difference between what your home is worth and what you owe is 20% or more – you'll want to remove the PMI. It might make sense to refinance so you don't have to pay for PMI (if you cannot cancel the PMI on your existing loan).
Cash-out refinance. This is when you take a new loan out for more than you currently owe on your home. You then get the difference in cash to pay for a large purchase or pay off higher-interest debt. If you're borrowing more on your mortgage to pay off a credit card, the most significant risk is that if you can't make the payments, you could lose your house.
It's also essential to run the numbers. Does it make sense for you to pay the interest on the extra amount for 30 more years? It could end up costing you more in interest because of the longer term.
When Your Financial Health Improves
Your credit score and credit history gauge your financial health. Lenders use this information to determine their risk when loaning money to you.
Your credit score affects your interest rate. If your credit has improved significantly since you first got your mortgage loan, you might be able to refinance and get a lower interest rate.
When You're Experiencing Financial Hardship
If you're struggling to meet your mortgage obligations, but have good credit and equity in your home, refinancing your loan may make sense.
By securing a lower interest rate or obtaining a longer-term mortgage, you may reduce your payments to a more manageable level.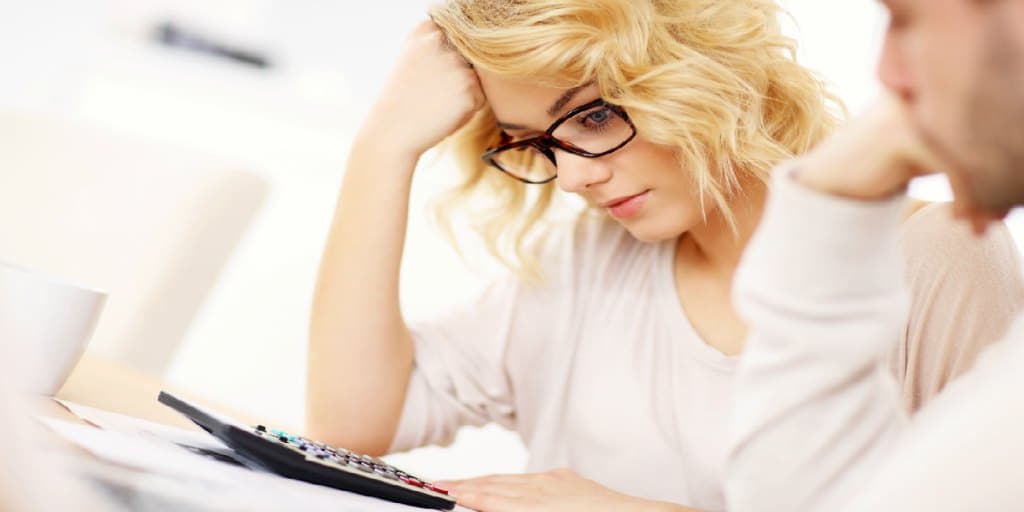 The Costs of Refinancing
There are closing costs to refinance a mortgage. Generally, borrowers can expect to spend 2-3% of the principal balance of the loan. This can add up!
Find out what costs you will be responsible for before deciding whether to refinance your loan. Ask your lender for specific details.
Your closing costs could include:
Application Fee
Document Fees
Appraisal Fee
Escrow Fees
Title Fees
Attorney Fees
Recording Fees
Origination Fee
Points (optional – to lower interest rate further)
What about the "no closing cost" refinancing offered by some lenders?
The more you save on costs, the better. Some loan programs offer to waive some of the lender fees. But be aware some lenders make up for this in higher interest rates or by rolling the costs into the principal balance of the loan.
Though it sounds like it will save you money, sometimes you end up paying more in the long run. Make sure you know the details of the loan.
Should You Refinance Your House?
Whether refinancing is right for you depends on how quickly you want to pay off your mortgage, the potential savings, how long you plan to stay in your home, and other individual circumstances that could affect the benefits of refinancing.
Figure your break-even point and your cost/savings over the life of the loan to make the most informed decision.
Figure out when you will break even. At what point do the costs to refinance pay off? The break-even point is the total closing costs divided by the monthly savings.
For example, if you pay $3500 in closing costs and are saving $150/month on your payments, this is what it would look like:
$3500 costs ÷ $150 monthly savings = 23.3 months until you break even
Calculate the total savings over the life of the loan (if any). Sometimes starting over with a new 30-year term loan will end up costing you more money long-term.
Compare your current mortgage to a refinance scenario to see what the difference is over the life of the loan. (Use a mortgage calculator to do the calculations.)
For example, let's say you have 20 years left on your current mortgage but are considering refinancing into a new 30-year loan. That's another 30 years of paying interest, even if it is at a lower interest rate and payment.
Refinancing makes the most sense early in the life of the loan. When you refinance later, you pay more for your house, in interest, over the life of the loan.
Do You Think Refinancing is Right for You?
If you've decided refinancing might be right for you, here are some tips:
Shop lenders (don't assume your current lender will be the best deal).
Compare apples to apples. If one lender advertises a super low rate or zero closing costs, dig in and see why. Maybe they're charging for points or perhaps rolling closing costs into the new loan.
Know your credit score.
Do market research on the value of your home (check Zillow or talk to a Realtor).
Don't open any new lines of credit or add to your current balances.
Decide if it's worth it for you to put in the time and effort to refinance.
What are the Alternatives to Refinancing Your House?
Mortgage Recasting
Recasting is different than refinancing. With a mortgage recast, you keep your current lender and mortgage loan. A recast only works if you are ahead on your loan (you've made extra payments).
With a mortgage recast, the lender agrees to keep the terms of your original loan but recalculates a new payment based on your lower loan balance. This is a great way to lower your payment, but it's not an option with all loan programs. Check with your lender to see if you qualify.
Mortgage Modification
Mortgage modifications are done to avoid foreclosure. You may qualify for a mortgage modification if you're underwater on your mortgage loan (owe more than the value of your home), or are experiencing financial hardship.
Your lender may agree to change a variable of your current loan to make the payment more affordable for you. Talk to your lender to see if you qualify.
Final Thoughts on Refinancing Your Mortgage
While you may hear on the news or from a friend at work that now is the time to refinance your mortgage, there are a lot of factors to consider.
Take time to work through the math and think about plans for your future – including the possibility of selling your house before you'd make up the costs associated with refinancing.
Some people who refinance, save tens of thousands of dollars in interest or cut years off their mortgage payments. When you refinance at the right time – and for the right reasons – you can certainly be rewarded for the effort you put in refinancing the mortgage on your home.
Article written by Amanda