What Happens if You Can't Pay Your Mortgage?
(This page may contain affiliate links and we may earn fees from qualifying purchases at no additional cost to you. See our Disclosure for more info.)
Perhaps you lost your job after going through a divorce. Or you're suffering from a severe illness or injury and unable to work.
Whatever the cause, you're now struggling to make ends meet and worry you can't pay your mortgage.
On top of it being a rough emotional time, your finances are a wreck. You don't want to lose your home, but you feel like you're running out of options.
With your mortgage payment due again soon, you're facing some tough choices.
There are many reasons a homeowner may be unable to make a payment on their home loan and wonder what to do.
If you're in that boat, read on to understand what happens if you don't meet your mortgage obligations. You'll also find some ideas and potential options for avoiding loan default and foreclosure.
Your Mortgage Responsibilities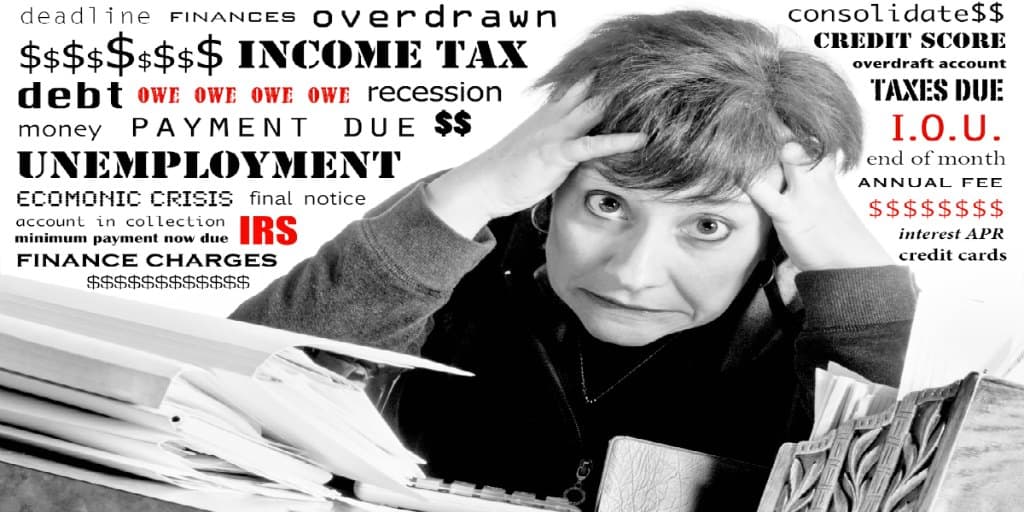 When signing on the dotted line for a home loan, you're legally obligating yourself to pay back the funds by making monthly payments to your loan servicer.
The full amount of your monthly mortgage payment is required by the due date, with a grace period of 10-15 days generally provided.
Your lender will begin assessing late fees (often 5% of overdue principal and interest) if they fail to receive a loan payment from you before the grace period expires.
What Happens if You Miss One House Payment?
Technically you would be in default of the loan for non-payment as early as one day after the due date.
Some lenders will wait until after the expiration of the grace period (typically 15 days) before attempting to contact you to inquire about the missing payment.
Failing to make full payment, including any late fees within 30 days of the due date, can cause your lender to note the mortgage as being in default.
Missing a mortgage payment here and there, while not good, won't typically put your house in foreclosure but will damage your credit history and score.
Failing to pay multiple payments in a row can and likely will put your home at risk, though.
Lenders can initiate foreclosure action 120 days from the first missed due date.
Once your lender legally files a 'Notice of Default,' they will notify you of the filing within ten days, and inform the credit bureaus.
Do all you can to make your mortgage current and not fall into default.
Further down the article, you'll find a list of options to consider before a foreclosure when you're not able to make your mortgage payments.
What If You Stop Paying Your Mortgage?
If you absolutely can't pay your mortgage, contact your lender right away.
They may set up a repayment plan if you or a family member have suffered a job loss, serious illness, or if a situation like a divorce or financial abuse is preventing you from making payments.
Lenders are often willing to work with homeowners to negotiate new mortgage terms or refinance.
But mortgage holders who fail to make mortgage payments can face severe penalties, including the loss of their home or property.
Some mortgage service providers may help you find a reasonable solution easily. Others may not be as cooperative.
They may report your delinquency to credit bureaus, hurting your credit score.
A lower credit score can negatively impact you in several ways, including limiting your options for future housing or reducing your chance of getting a different job or more credit in the future.
Your lender may also have the right to "call" your mortgage and require full payment for whatever you owe if you're in default.
At that point – even if you are still occupying the house – your home is in pre-foreclosure.
If your lender allows you to sell it for less than you owe (known as a short sale), it can help preserve further damage to your credit.
When Does the Foreclosure Process Start?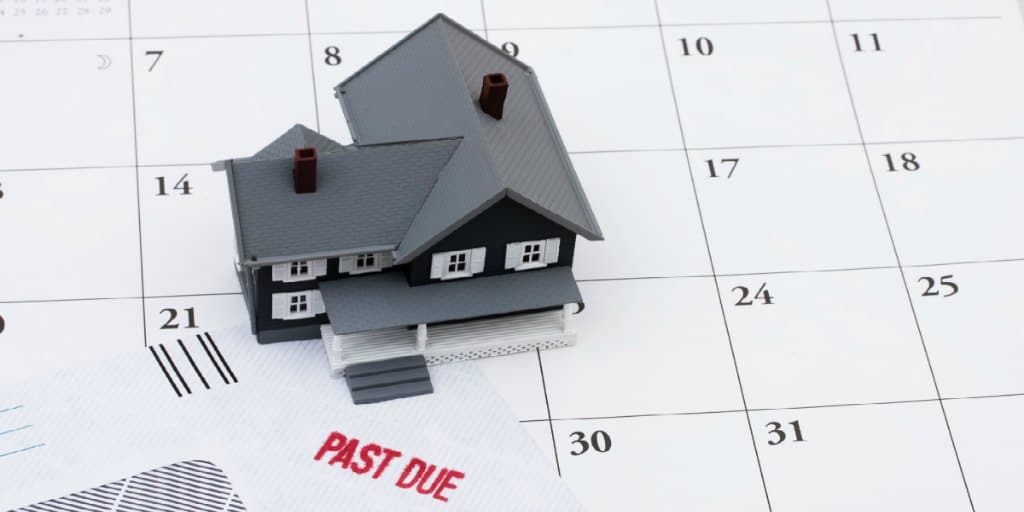 After 120 days, most lenders have the legal right to start foreclosure proceedings.
You should check your state's foreclosure laws for specific details. Lenders can usually pass fees for the foreclosure process on to you too.
Your mortgage lender will auction your home and attempt to recover the balance of your loan.
If the house sells at auction, you retain any equity you have after the payment of all loans, penalties, and foreclosure fees.
But in some states, your lender may file a deficiency judgment against you if the proceeds of the sale don't cover your debt.
The house becomes the property of the lender if it doesn't sell at auction. It is then called a real estate owned (REO) or bank-owned property.
Once the home is sold at auction or becomes an REO, you could have anywhere from 5 – 30 days to vacate the house. Although sometimes delays in notifying you can occur, giving you additional days of occupancy.
Either way, the lender must notify you and provide you with the requirements for vacating the home.
Options When You Can't Pay Your Mortgage
To avoid defaulting on your home loan and entering the foreclosure process, you have multiple options to consider. The sooner you take action on these options, the less damage you'll do to your financial health.
If You Want to Keep Your Home
Consider these options if you want to keep your home.
1. Request a Mortgage Repayment Plan
If you've fallen behind on one or two payments, but are now able to meet your financial obligations, contact your lender to initiate communication.
Explain your situation and ask for a repayment plan to help you get current on your mortgage.
2. Ask for Mortgage Forbearance
Should your lack of finances be short-term, your lender may agree to lessen your payments for a short period, such as a 3-month recovery from an injury or a temporary lay-off due to the Covid-19 pandemic.
The sooner you contact your lender and request forbearance, the more likely they'll be to work with you.
3. Consider Loan Modification
Some mortgage lenders may have a loan modification program of their own, but often these programs are through a debt settlement company such as Apprisen.
With these programs, you may be able to make a permanent change to your mortgage, adjusting the terms (rate, length, type) of your loan.
Contact your lender to understand their qualifications and requirements for modifying a mortgage.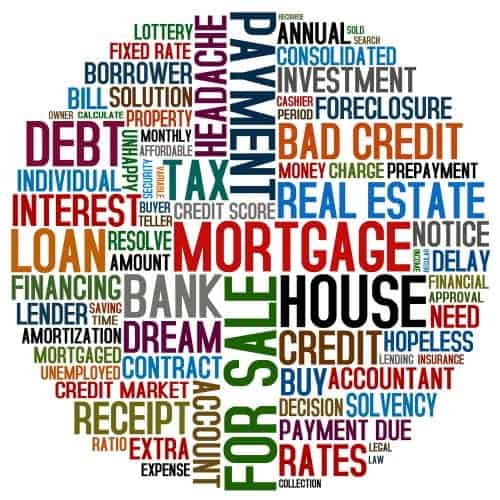 4. Refinance Your Mortgage
If you have equity in the home and a good credit score, refinancing your mortgage may be a great option – especially if you've not yet missed a payment, or only missed one thus far.
Lowering your interest rate or extending your mortgage term can provide you with a lower monthly payment – although you may end up paying more in total overall.
5. House Hack
To help you pay your mortgage, you might consider getting a roommate or two.
House hacking can be a short-term way to help you pay your monthly bills and a longer-term way to aid you in eliminating your mortgage.
6. Turn the Whole House Into a Rental
If you have the option of moving in with a family member or friend and don't want to lose your home, consider turning it into a rental.
If you can pull in enough rental income to cover your mortgage and any property management expenses, utilizing your home as a traditional or Airbnb rental is an option worth considering.
But like all the other options on this list, it isn't one to take lightly.
Being a landlord is work, and if you are already under a considerable amount of stress, the rental business might not be something you want to take on.
7. Tap Your Roth IRA or Borrow From Your 401(k)
If you genuinely believe your current financial situation is temporary and you undoubtedly want to keep your home, you might think over withdrawing funds you've contributed to your Roth IRA. Or consider a 401(k) loan.
While you very seldom – if ever – want to tap into your retirement savings before your retirement years, it may be the right move in certain situations so you can keep your home.
8. File for Chapter 13 Bankruptcy
Filing for Chapter 13 Bankruptcy may allow you to stop your home from going through the foreclosure process.
While your credit will take a severe hit, your home may be saved.
If your bankruptcy filing is approved, your debt is reorganized into a 3 or 5-year debt repayment plan.
You'll keep your home and continue paying on your mortgage after the bankruptcy repayment period, as long as you've made the loan current.
When You Don't Want to Or Can't Keep Your House
Perhaps it's not feasible for you to keep the home, but you want to avoid the foreclosure process. Consider these options if that's your situation.
9. Sell Your Home
Have equity in your home? Sell it as soon as you can to capture the most money possible and avoid long-term credit problems.
While selling the house yourself is certainly an option, this may be the time when hiring a real estate agent to help you achieve a quick sale of your home is a better decision.
10. Request a Short-Sale
If your mortgage balance exceeds the value of your home, ask your lender to approve a short-sale.
This will allow you to sell the house for less than you owe, essentially settling the loan without a foreclosure.
While it will still affect your credit, it will not be as severe as a foreclosure.
11. Ask for a Mortgage Release
Requesting a release from your mortgage or a Deed-in-Lieu of Foreclosure (DIL) is asking your lender to accept the deed to your home as full payment in exchange for releasing you from your loan obligations and a foreclosure.
The amount of equity (or lack of equity) in your home will determine if this is an option worth considering.
If You Can't Pay Your Mortgage
Contact your lender immediately to explain why you can't make your payment.
They will likely want to know if your financial situation is a temporary issue or a more permanent one.
They may ask for details on your income and expenses, as well as any net worth assets.
Most, if not all, lenders will want to help you avoid foreclosure.
After reviewing your situation, your loan servicer will discuss options that may be available for you and inform you of the next steps.
If you've already missed payments, consider speaking with an approved credit counselor.
You may want to contact an attorney if you've already received a legal default notification.
Lastly, consider discussing all the above options with a financial advisor, tax advisor, or another financial professional to help you make a well-informed decision.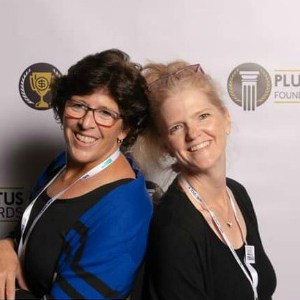 Amy and Vicki are the coauthors of Estate Planning 101, From Avoiding Probate and Assessing Assets to Establishing Directives and Understanding Taxes, Your Essential Primer to Estate Planning, from Adams Media.