Rent Out Extra Rooms to Make Money?
(This page may contain affiliate links and we may earn fees from qualifying purchases at no additional cost to you. See our Disclosure for more info.)
You know plenty of people who have side hustles or work seasonal jobs to supplement their income. And you want to boost your bank account balance too.
Whether you want more money to pay down debt, build an emergency fund, or invest more for your future, you're considering renting out a spare room in your home.
You've heard that people make hundreds of dollars a month (or more!) by renting out an extra room on Airbnb. And now you're seeing dollar signs when you walk through your home each day.
Since you are in charge of your short-term rental, you don't have to worry about work-from-home job scams or freelancing and not getting paid. You can list your spare room and sit back and wait for reservations to come in.
In no time, you'll be making more money by renting out extra space in your home. Or will you?
Let's take a look at some questions you should ask yourself before deciding whether you should list that spare room and start inviting people to stay in your home.
7 Questions To Answer Before Renting a Room In Your Home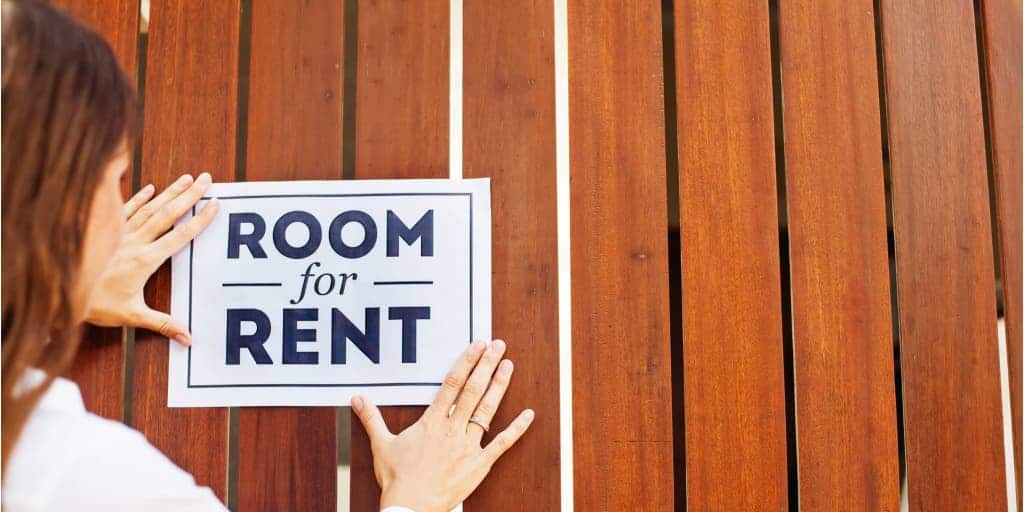 When it comes to money, you can't discount your emotions. Even people who seem to have rock-solid financial plans can sometimes alter course when they sense there's easy money to be made.
While renting out an extra room to earn additional money might not be a big deal for some people, others end up regretting their decision because they haven't thought through the details or considered other options.
Renting out a room might be more complicated than you think. It could also be illegal and cost you a lot of cash, time, and energy.
Before you take pictures of your space and write an ad to attract renters, answer the seven questions below.
Be as objective as you can, and to get another perspective, consider reviewing your responses with an interested family member or friend.
1. Do you really need to earn more money?
We all want more money. But make sure you consider whether renting out a room to generate income is a need vs. a want at this time.
Think about how this extra job will impact your life if you want more money. If you need money to pay your monthly bills, consider more options.
Are you tracking your expenses and using a budget? Maybe you can cut spending, work overtime, do contract work, or even ask for a raise to grow your income. You might even be able to do a few of those and skip renting out your extra space.
For most of the options above, remember that you'll still be trading time for money – including short-term room rentals. Consider what would really work best for you before you start inviting people into your home.
2. Is it legal to use part of your home as a short-term rental?
If you've decided to look further into Airbnb'ing your space, make sure it's legal to rent it out. In some areas of the country, it is now illegal to have short-term rentals unless you meet strict requirements.
Owning a property that's in a Homeowners Association (HOA) can also create problems for people who want to rent out rooms.
Many HOA's have changed association rules to ban Airbnb-type rentals in recent years. If you ignore regulations and rent out a room breaking HOA rules, you may have to pay extra taxes and daily fines.
Some tenants decide they'll rent out extra space in their apartments on Airbnb to make money. That can also cause legal problems, including eviction if you violate your lease.
Most landlords include strict subletting language and rules limiting guest stays. While you might not think it's a problem to have someone stay in your apartment to make extra money, your landlord and neighbors might disagree.
3. How much work will it be?
People who want to have short-term rentals have more work ahead of them than many realize.
In addition to preparing and maintaining the rental room and any other parts of your home that guests will have access to, you have to advertise and keep up with bookings.
You'll need to determine how guests can contact you if they have questions and how they will gain access to their space.
While they are visiting, they may also have maintenance requests you'll need to address. Will you be home to meet all their needs?
When your guests leave, you'll need to clean and restock your rental space or pay someone to do it. You may also have to answer comments or concerns if guests leave poor online reviews of your home.
4. Would people want to rent your room and what would they pay?
It's time to really think about the space you're renting and who would be interested in renting it. Be honest with yourself about the size of the space, quality of furnishings, and amenities you're offering to renters.
Spend time on short-term rental sites and look for comparable properties. If you have a private in-law suite set up with a separate bathroom, it might be really easy to rent out your space for a great price.
But do you live in a location where you'll be able to attract guests? Is there already competition for renters?
If you live in a high-demand area, people might not be that picky. Your small spare bedroom with a shared bath might be all someone needs for an overnight stay. You might even be able to charge a premium due to location.
Our best advice is to not make assumptions about whether your room could be a good rental or what you can charge. Instead, research listings and ask someone you trust what they would pay to stay in your extra room for a night.
5. How do you feel about strangers staying in your home?
While it might seem like someone staying in your place overnight isn't a big deal, your privacy and safety have to be a serious concern.
If you have a partner, spouse, or family, make sure they are comfortable with any decision to rent out space in your home.
Consider your specific space and how much you will have to interact with guests.
If you're going to share your living space, are you comfortable spending time with other people? Or are you going to be stuck in your bedroom while people use your house?
Are you going to be able to enforce "house rules" if a guest breaks them?
Reflect on your current living situation and envision how your life will change if you start allowing strangers into it. Some guests may be wonderful company and others may really try your patience.
6. What expenses will you have to consider when renting out a room?
Unless your guest room is already furnished and ready, it may cost hundreds of dollars (or more) to prepare it before you book your first renter.
Do you need to freshen up the paint or put up blackout curtains? What condition is the bathroom in?
Modern bedding, new(er) towels, and a flat-screen TV are basic furnishings in many rooms for rent. And don't forget that the more your sheets and towels are used, the faster you'll have to replace them.
Your utilities may go up quite a bit if your guests can control the heat or air conditioning. Your water use can also be an issue if you host frequent guests.
Don't forget that you'll need to increase your budget for consumable household items such as paper products and soap. And budget for any special items you plan to leave for each of your guests, including bottled water, coffee, or local treats.
If you don't plan to manage the listing or do the cleaning and maintenance of the unit, make sure you account for every service that someone else will provide.
Also, you should be prepared to set aside some money to cover any damage done to your property.
Expenses and costs you may not have considered include fees charged by sites like Airbnb, taxes you have to pay on earnings, increases in insurance, or needing to add an umbrella policy because of short-term rentals.
You'll be able to write off many expenses, but you still need to come up with the money upfront to take care of your rental space.
7. Does renting out your extra space long-term make more sense?
When you look at potential profits from a short-term rental, you might ignore an option that could make more sense – renting out the room to a long-term tenant or roommate.
While your profits might be reduced, the upfront costs and workload involved may be minimized. You'll still make some money each month, and you might even build a good relationship with the person who rents a room.
You'll still need to think seriously about this option before committing.
If you rent out your room to a tenant, you should have a legal lease and collect a security deposit according to your state's laws.
Long-term rentals are good options, but you can stop your short-term rental a lot faster than you can quit renting to someone with a lease.
To help you make this decision, we suggest you read these three popular articles:
Final Thoughts on Renting Out Extra Space in Your Home
If you live in a location with a demand for short-term guest rentals and you have unused space in your home to rent out, it can be a great way to make some extra cash.
But you need to be sure you really have the desire to take on a new job in "hospitality" (or have a plan to hire it out). And that it's legal to rent out your extra space.
While many people are quick to share their "money wins" from Airbnb'ing a space in their home, there are plenty of untold stories of people who quit renting out rooms for all kinds of reasons.
If you aren't careful, renting out a room can end up costing you money and time you could have used to do something else – including working a second job or starting a different business.
In worst-case scenarios, it can affect your mental health and safety.
We hope that taking the time to answer the seven questions above will help you make the right decision for you. Your financial health is important! But renting out a room to earn extra money isn't the right move for everyone.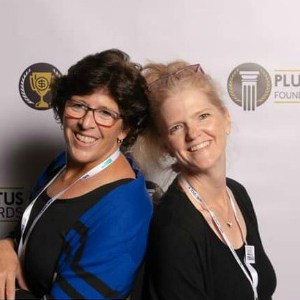 Amy and Vicki are the coauthors of Estate Planning 101, From Avoiding Probate and Assessing Assets to Establishing Directives and Understanding Taxes, Your Essential Primer to Estate Planning, from Adams Media.