Side Hustles to Pay Off Debt Quicker
(This page may contain affiliate links and we may earn fees from qualifying purchases at no additional cost to you. See our Disclosure for more info.)
Does your debt prevent you from living a stress-free life? How often does your debt come between you and your financial goals?
Paying down debt can be a difficult task, but not an impossible one.
There are a few different methods of paying off your debt quicker, but one of the best ways is to increase your income with a side business.
With the help of the internet and social media, finding a side business that makes you money to help you reach your financial goals is easier than ever.
This article outlines the necessary steps to start paying off your debt faster by increasing your earned income.
How to Pay Down Your Debt Quicker with a Side Business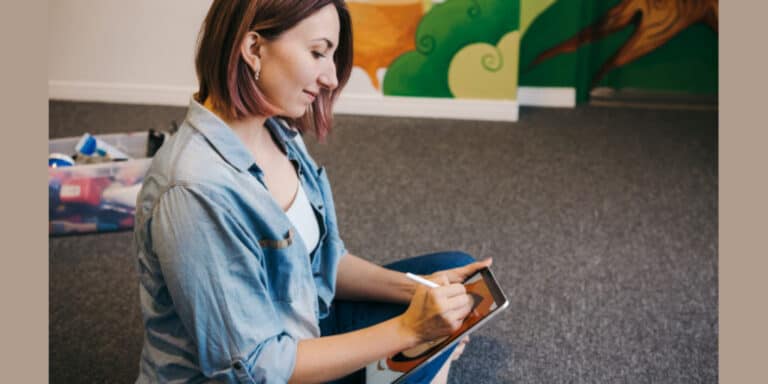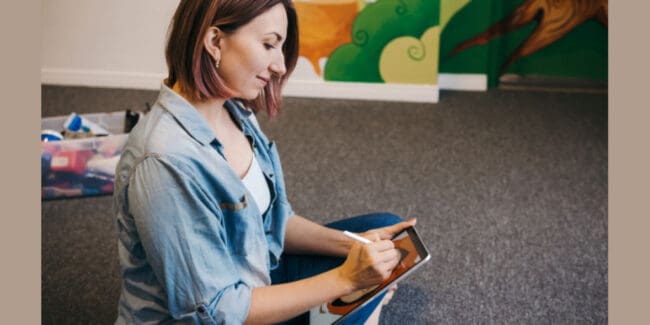 1. Find the right side hustle
First up, deciding which side business is right for you so you can start devoting more money to paying off the money you owe.
This step is crucial because you want to make sure the side business you choose is something you can maintain long-term.
Finding a side gig that aligns with your interests and skillset can boost your motivation and save you time learning new skills.
Here's a sampling of side businesses ideas you can start based on your interests and abilities:
If you love to write:
Start a blog you can monetize
Offer freelance writing services on Fiverr
Write and publish eBooks on Kindle
Become a copywriter or ghostwriter
If you love to be out of the house:
Sign up for a dog-walking website and walk dogs
Become a mystery shopper
Sell items at a farmer's market
Sign up for Amazon Flex and deliver packages
If you love to be creative:
If you love to work from home:
Sell items on eBay
Apply for paid online focus groups
Become a virtual assistant or offer other freelance services
Teach English online
There are so many more options to choose from! You will most likely be able to find a side business you'll enjoy and can maintain while paying down your debt.
Here's a look at a few different side businesses that have personally helped me pay off my own debt.
Start a blog
Starting a blog was one of my best side hustles! I became passionate about writing, and now my blogs are my full-time business.
This is a side hustle that takes time and patience before you start seeing any cash flow each month. But if you have a passion for writing and can stick with it for a few months, this can become a nice source of extra income.
Some bloggers even make six figures per year with their blogs, although it takes lots of time and effort to get there.
You may be wondering how people make money with blogs. Most sites make money by running ads, affiliate marketing, selling digital products, and hosting sponsored posts.
You need to pick a profitable blogging niche and stay consistent with writing blog posts.
Once you build up traffic and a decent following, it's not unheard of to make anywhere between $500-$10,000 per month with a blog.
Start an eBay store
When I first started looking for side businesses online, my husband and I were over $10,000 in debt.
Starting an eBay store helped us pay off that debt, and is now one of our main full-time businesses.
We started by listing items from around our house that we didn't use anymore. After we made a few hundred dollars, we took that money and bought cheap items from garage sales and thrift stores to sell for higher prices on eBay. Now our store has over 1,000 listings and is still growing.
When we first began, my husband and I were able to make an extra $1,000 per month to help us pay off our debt. This was achievable by putting in about 10 hours of work per week.
We've now scaled our business and make between $2,000-$3,000 profit each month by working approximately 20 hours each week.
Just about anyone can start an eBay store with this same process. If you want to make some quick money, start by selling items you own but no longer use. Then, if you decide to maintain the business, you can begin flipping items from garage sales and thrift stores for a profit.
Focus groups
Focus groups are another good way to make some extra money each month to help pay off your debt.
A focus group occurs when a market research company seeks a demographically diverse group of people to help them conduct studies and surveys on different topics. This is where you come in!
Each study takes about 1-2 hours; however, the market research companies will pay you well for your opinions. By applying consistently for paid focus groups, you can make up to $500 or more each month for just a few hours of your time on each gig.
I have been completing focus groups for years to earn extra income each month, and I know you can too!
2. Try out different side businesses and get started
As stated above, some side hustles don't work for everyone. A part-time job or seasonal work for an employer may make more sense. You may need to try a few different options before you find what works best for your situation.
Your success also depends on how much time and energy you can put into a side business. You may only have a few hours a week, while others may make a side business a new part-time job.
It might even be beneficial to diversify your efforts and have more than one side business to pay off your debt even sooner.
3. Set achievable goals
The next step is to create realistic and achievable goals to pay down your debt quicker with your side business profits.
First, you need to figure out how much room you have in your budget and how much you're able to pay toward your debt each month. Once you have your goals set, you can determine how much additional money you will need to make with your side business each month.
For example, if you regularly pay $300 towards your debt each month, and you want to pay it off twice as fast, you need to make an additional $300 each month with your side business.
Once you start making additional income each month, the best strategy is to treat it like you are not making any extra income at all. This will require you to put every single penny you make with your side business directly toward your debt (on top of what you are currently paying each month).
Then, repeat this process until you pay it off for good.
4. Stay motivated
Staying motivated while paying off debt can be challenging. However, motivation plays a huge role in continuing to move forward.
Everyone has different ways that help them stay motivated. Maybe you're more visually motivated and would benefit from having a vision board.
Or perhaps you would prefer an app on your phone to keep track of your debt payoff.
Some people even print off a debt tracker and color it as they reach their goals each month. Or you can discuss your debt payoff journey with others so they can help keep you accountable.
It's important to find a way that works for you to stay positive and maintain a healthy money mindset.
5. Maximize your debt payoff strategy
On top of having a side business, you may consider increasing your income in other ways to pay off your debt sooner.
This includes:
Putting in some overtime at work
Applying for a job that pays more
On the other hand, you can also lower your monthly expenses, so you have more to pay off your debt with each month.
You could:
Cut spending on non-necessity items
Cancel any monthly subscriptions
Cook at home and avoid eating out
Carpool or ride a bike instead of drive
Create a budget and stick to it
Either way, the end goal is to pay off your debt sooner. Consider growing the gap between your income and monthly expenses to fully maximize your debt payoff strategy.
Final thoughts
Paying off debt can be difficult and discouraging. It takes time and dedication to pay it off completely.
Starting a side business is one of the best ways to bring in additional income each month to aid you in your debt pay off journey and help you build a solid financial house.
Keep in mind that even with a side business, paying off debt will still take time. Stay focused on your end goals, and keep moving forward!
You've got this!
Next: Why You Need a Business Credit Card When Self-Employed
Article written by guest contributor, Tegan Phelps, founder and author of The Blissful Budget. Her goal is to help you save more money, make more money, and reach your financial goals. You can find more personal finance tips on her blog and social media, Twitter and Pinterest.