What Does it Take to Be a Successful Freelance Writer?
(This page may contain affiliate links and we may earn fees from qualifying purchases at no additional cost to you. See our Disclosure for more info.)
You've thought about becoming a freelance writer for years. It seems like the perfect way to express yourself while earning a living.
But, you know you won't become an overnight sensation. You wonder: what does it actually take to be a successful freelance writer?
Growing your freelance writing business might be more involved than you think. Don't worry, though. We'll break down everything you need to know.
A Niche
If you're like most people, you have a million different interests — and you want to write about them all. Well, that would be a mistake.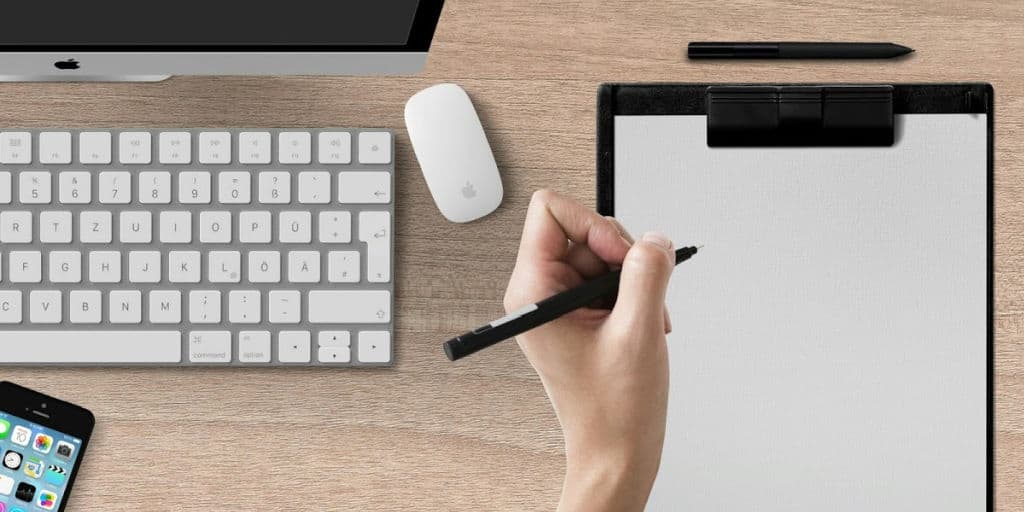 While you don't have to write about one topic forever, you should choose and focus on a niche at the start.
This will help you position yourself as an expert, making getting writing gigs easier and leading to higher-paying opportunities.
Some potential niches include:
Personal Finance (like this site!)
Parenting
Interior Design
Crafting
Cooking
DIY Home Repair
…and countless others.
Think about which niches combine what you know about and what you're interested in. Then, choose one. Over time, you can pivot to a new area (if you'd like). You can also accept writing gigs that are outside of your niche.
A Portfolio
You need an online home for your work – otherwise known as your portfolio. A portfolio is the collection of the projects you're working on or have completed. It showcases your talents to prospective clients.
Since it's all digital, you can share it easily with a website link.
As a brand new freelance writer, your initial portfolio will likely be posts on your own blog. That's OK! Everyone starts somewhere.
Once your blog is up and running, write a few guest posts on other sites so you can say you've been published elsewhere. Then, you'll have an easier time applying for paid gigs.
You can also use online portfolio sites such as Contently or Clippings.me to showcase your writing.
Pro Tip: Consider building a full website to include sections about yourself, the services you provide, how to contact you, your blog posts, and, of course, your portfolio. Your business will instantly look more legitimate.
A Network
As a freelance writer, you're a small business owner. And no business owner operates in isolation.
Businesses are about people, and you'll need to know a lot of them to be successful. That's why it's important to build and nurture a supportive network. You never know when you'll meet someone that'll help you — or could use your assistance.
Pro Tip: Being a freelancer can be very lonely. Building a strong network or working in a co-working space can help you get the quality human interaction you need.
A Plethora of Skills
Being a successful freelance writer takes an arsenal of critical skills. Let's take a look at a handful of them.
Strong Writing Skills
This is the obvious one, right? If stringing together words isn't your forte, you probably need to pursue a different career path.
However — it is possible to improve your writing!
So, if your confidence is a little low, solicit some honest feedback from those you trust, take a writing course, and practice, practice, practice! You may surprise yourself!
Related: 11 Ways to Increase Self Confidence

Marketing Skills
Being a freelance writer entails so much more than writing things for clients. In fact, you must be able to market yourself to find clients in the first place!
You need to feel (or get) comfortable putting yourself out there continuously to keep your prospect pipeline full.
Communication Skills
Communication skills are important, no matter your profession. But, in the context of freelance writing (or owning a business in general), having strong abilities in this area is absolutely critical.
When you can communicate well, you'll do better with rate negotiations, boundary setting, and conflict resolution.
Your clients will also appreciate that you never leave them guessing or hanging — your message is always prompt and clear.
Technical Skills
Freelance writing involves a surprising amount of tech. Sure, you'll need to know basics like email and word processing.
But you'll also need to learn website/blogging platforms (i.e., WordPress, Wix, or Squarespace) both for your own business — and for your clients. And that's just the tip of the iceberg.
Then, there's the software you'll use to check your work for grammar issues and plagiarism and a program to do your client invoicing.
You'll also want to become familiar with different social media platforms for networking and marketing yourself.
Pro Tip: Don't try to learn all of these platforms and programs at once! Learn what you need to at the moment, and realize that your skillset will naturally improve with time.
Related: What Do I Need to Be a Successful Virtual Assistant?
An Entrepreneur's Mindset
This bears repeating: As a freelance writer, you're an entrepreneur. That means you must think like one. Here's some of what's involved:
Related Reading: What Are Some of the Challenges of Entrepreneurship?
Initiative
When you're an employee, it's easier to fly under the radar and wait for the work to come to you. When you're a freelance writer, that's not the case.
You need to land and complete gigs on your own, with very little external oversight. If you don't, you won't get paid. That means you need to be a self-starter – every day.
Hunger
As a freelancer, you need to stay hungry.
Yes, you can feel good about what you achieve. And, no, you don't have to overbook yourself and get burnt out. But — you can't rest on your laurels for too long.
One or more of your clients can drop off at any time, so you need to continuously be on the lookout for prospects — just in case.
Adaptability
No two days as a freelance writer will look alike. And, sometimes, you'll have to throw your agenda out the window because something urgent came up.
You need to be able to roll with anything that comes your way, which brings us to…
Comfort with Uncertainty
You can't know what's around the bend — and you'll have to be OK with that.
Uncertainty is par for the course when you're self-employed. While it can be challenging and scary, it's also pretty exciting.
Yes, you'll have to deal with unpredictable income and the inevitable ill-timed loss of a client.
But, sometimes, you'll be pleasantly surprised by new opportunities seemingly falling into your lap.
Resilience
Being a freelance writer is hard! It takes a lot of work to get established, find clients and put out high-quality content.
And, while there's a lot of upside to this career, sometimes, you're going to have really bad days.
You may be tempted to close up shop and forget about writing. But your perseverance and your resilience will bring you back to your keyboard to write another day.
A Financial Plan
One of the main reasons folks hesitate to go freelance is because they worry about variable income.
Yet if you have a financial plan, you've got nothing to fear (OK, a lot less to fear!).
Here's what you should include in that plan a:
Exit strategy (either from your job or from freelancing if it doesn't work out)
Understanding of business finances, to include:
You could also freelance write on the side of your full-time job before making the official leap.
That way, you have money coming in from your business, which means you're not reliant on the income from your day job. Most freelancers start their careers this way.
Patience
Building a freelance writing business takes time! So, don't be discouraged if you don't have ten clients a month after you open up shop.
You need to have a little patience and keep working towards your goal.
Small victories will add up. And, eventually, with your hard work (and maybe a little luck), the business you've always wanted will take shape.
A Sense of Humor
Somedays, everything you touch will break. Clients will annoy you or flake out on you. Your computer will die the day before a big deadline. And guess what? It helps to laugh about it.
Of course, at the moment, it's frustrating. But in the grand scheme of things, is it really all that bad?
A sense of humor will ease your stress and let you glide through challenging situations with grace.
A Dash of Faith
When you've invested so much time (and possibly) money into developing your freelance writing business, it's painful when it's not going as well as you'd hoped.
You need a dash of faith to keep moving forward. Faith that everything will work out somehow. Faith that you are destined to achieve your dreams.
This unshakable, unwavering belief will make a dark day much brighter.
Being a Successful Freelance Writer
As you can see, you need much more than an interest in writing to be a successful freelance writer.
It takes the right combination of skills, mindset, and forethought to make it in this profession. But, most of all, it takes a deep desire to do it.
You can have all of the right stuff on paper, but if your heart's not in it, it doesn't matter. Your passion and commitment will carry you through the tough times and into prosperity.
Are you ready to get started?