Use Social Media to Save Money Marketing Your Business
(This page may contain affiliate links and we may earn fees from qualifying purchases at no additional cost to you. See our Disclosure for more info.)
Entrepreneurs and small businesses nowadays are taking full advantage of social media to promote their companies, products, and services. And why shouldn't they?
Social media marketing is a form of "earned media" (as opposed to paid media) as it is driven organically by word of mouth, not dollars and cents.
As such, it is a relatively inexpensive way to provide real-time information to a broad customer base on an ongoing basis.
For instance, Nike currently has over 33 million Facebook followers, and Pepsi, a staggering 37 million. And these numbers are increasing exponentially as the volume of people online continues to grow.
When embarking on a campaign, consider doing the following:
Create a Branded Social Media Webpage on Several Social Media Platforms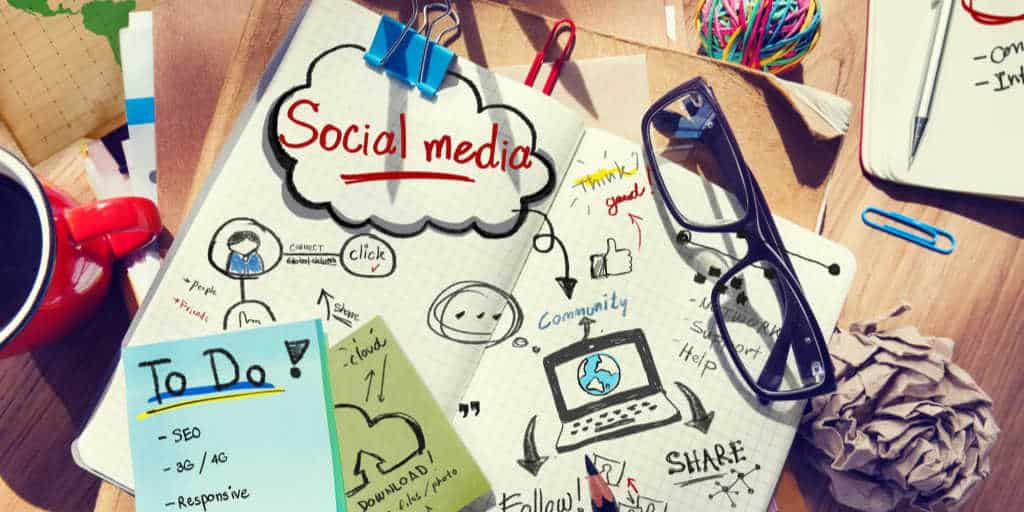 There are so many popular social media websites these days, including Facebook, Twitter, Pinterest, Instagram, Tumblr, and LinkedIn (to name a few). Why limit yourself to just one or two when you can benefit from a variety of platforms?
Despite the vast overlap in individual users, each website maintains its unique look and feel, thereby appealing to a different overall subscriber base. Considering this, it makes sense to take advantage of as many reputable platforms as possible.
And don't forget to keep a close eye on your competitors.
You can learn a lot from other businesses without having to purchase expensive summaries from data analytic companies or take costly marketing classes, including how the competition promotes their products and how well their audience responds to their posts.
Vary Your Content
Even though a business may be promoting a specific product, service, or press release, the content on each platform should be varied. Take into account the website's format, tone, and audience, amongst other things.
For instance, those that tweet are looking for quick snippets of information, while Pinterest users like photographs. Facebook is a terrific platform to promote products and services through the use of sweepstakes and other promotions.
Always tailor your content accordingly!
Engage the services of a social media manager to handle and supervise the process – it's well worth the investment. Also worth considering are popular social media management tools such as Hootsuite, Buffer, Tweetdeck, or Tailwind.
Some of these tools are free, but most offer paid monthly subscriptions. Many even assist in managing multiple social media platforms at once while providing valuable use metrics to the client.
Utilize Social Media for Human Resource Activities
Post open jobs online, adding a link to "apply here" wherever appropriate. Make the links easily shared by users with their professional and personal contacts.
Headhunters and online job search engines can be costly to use, and job postings do not necessarily reach those most interested in working for you. The best candidates are frequently those who are already following you online.
And don't forget how useful a research tool social media can be when seeking information about prospective candidates. Just be sure not to use it in a discriminatory manner.
Things such as race, religion, color, nationality, gender, age, sexual orientation, political affiliation, disability, and citizen status are all protected characteristics.
If a prospective candidate believes that he or she did not get an interview or job because of one or more of these traits, that person may sue for discrimination.
Make Sure Your Content Is Unique and Legally Compliant
Vet your content carefully to avoid violating any third-party rights, including intellectual property, privacy, publicity, or confidentiality rights.
Every element must be either owned or properly licensed before dissemination. Obtain permissions in writing wherever possible. Save them indefinitely in the event of a lawsuit.
Be careful not to divulge the proprietary information of any third party (including your own), such as trade secrets, strategic plans, or financial information.
Avoid making defamatory statements about any person or entity. Keep in mind that infringing or otherwise illegal content can quickly become a public relations nightmare and destroy an otherwise healthy business.
For instance, to prevail on a defamation claim in California, a plaintiff must prove the following:
that a false statement was made about the plaintiff;
that the statement was published to at least one-third party;
that the person who published the statement did so either recklessly, intentionally, or negligently; and
that as a result of the published statement, the plaintiff's reputation was damaged.
All content, before upload, should be reviewed for compliance with the law in all respects. It's also wise to contact an attorney if you have legal questions or receive any communication that you've posted illegal content.
If your business is large enough, consider requiring in-house legal to take responsibility for this task.
Offer Customer Service and Handle Negative Feedback Quickly
Consider providing online customer service through offerings including e-mail, instant messaging, 24/7 chat, and "Frequently Asked Questions" sections.
This serves the dual purpose of providing your customers with the assistance they need, while also encouraging them to raise their concerns and provide feedback to you privately, instead of in an online forum where negative comments and dissatisfaction can spread in an instant through blogs, forums, chat rooms, and other online communities.
What's spread online is not recoverable – once it's out there, it's out there for good.
Handle complaints quickly and diplomatically – nip concerns in the bud by offering an explanation, apology, and cure wherever possible and appropriate.
Providing positive information to counter the negativity is also essential. And lastly, always request negative posts to be removed by the author if you can!
Summary
So whether you're just starting out or have been in operation for a while, you should definitely make sure to capitalize on the incredibly valuable and inexpensive marketing tool that social media has proven to be for so many businesses.
Just make sure to collaborate with those in the know, so that your campaign is legally compliant and as effective as practically possible. Good luck, and looking forward to following you online!
Article written by:
Guest Contributor, Jennifer Paley, Attorney and Legal Writer based in Los Angeles, California. Jennifer is from New York and is a graduate of Harvard College and New York University School of Law. You can learn more about Jennifer here. In her free time, Jennifer enjoys hiking, yoga, travel, and volunteering.