These awesome ladies are guest contributors to the site:
---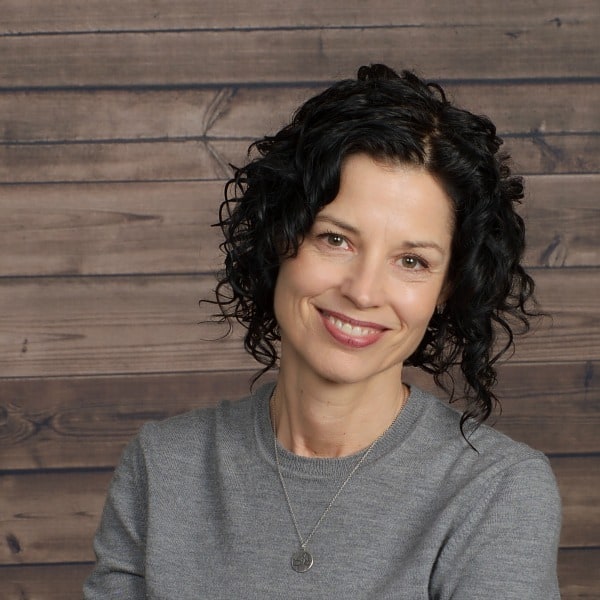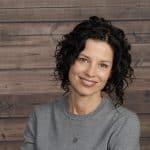 Carol Christie, is a longtime financial coach and a candidate for CFP® certification. She pursued FIRE before FIRE was an acronym and loves the like-minded souls that make up that community. Carol partners with individuals and couples on their path to financial freedom through her hourly coaching business Free to be Finance.
By Carol:
Do You Need a Certified Financial Planner, CFP®?
Is Fasting Good for Your Fiscal Health?
---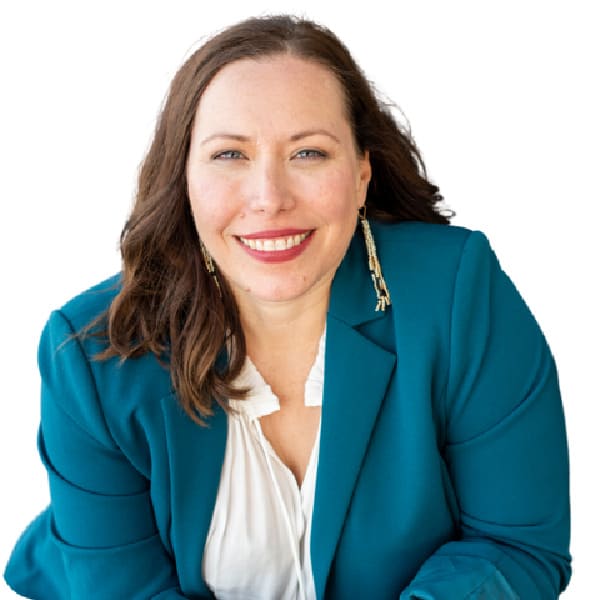 Victoria Sexton is a financial coach and the founder of Align Wealth Coaching. After spending years of working in finance and still not meeting her own financial goals, she discovered her secret sauce, combing a money mindset with a straightforward personal finance system. Now she teaches that same system to her clients. Find out more about Victoria at victoriasexton.com.
By Victoria:
Are You Prepared for a Prosperous 2022?
Make Your Money Work Hard, So You Don't Have To
---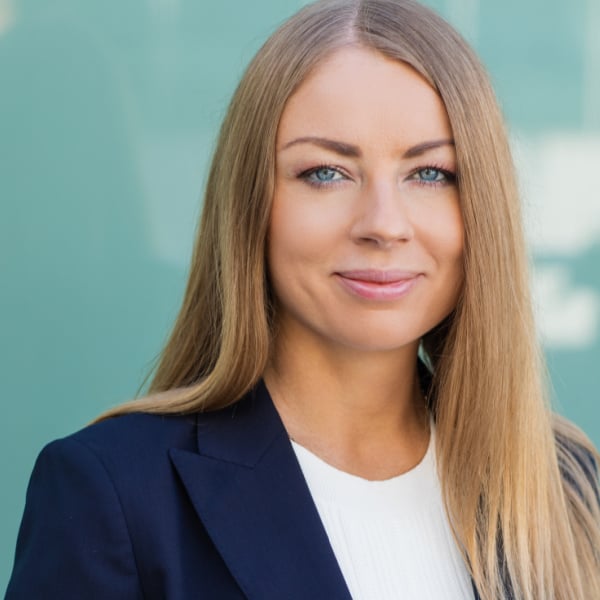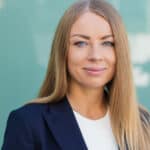 Ksenia Yudina, CFA, is Founder & CEO of UNest — the money app for your kids' future. Prior to founding UNest, Ksenia spent over a decade working in financial services where she realized that the industry failed to recognize that parents' number one priority is saving for their children. She decided to create a simple, affordable financial solution accessible to all families. She holds an MBA from UCLA Anderson School of Management and is a CFA charter holder.
By Ksenia:
Ways to Gift the Next Generation Financial Security
---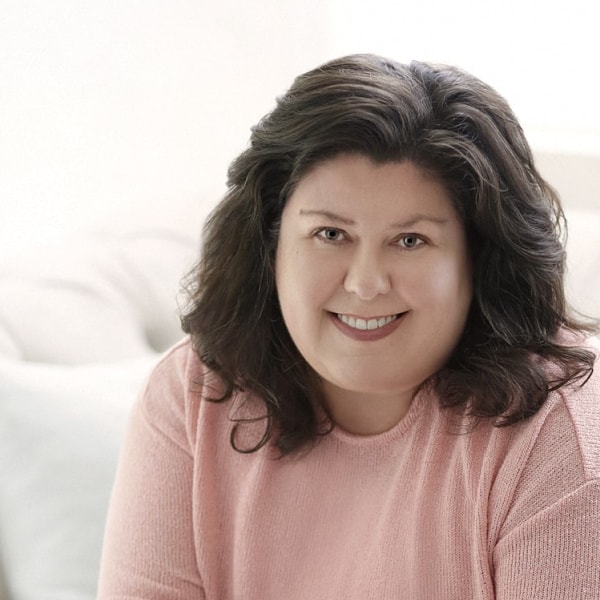 Melissa Houston is a Business Financial Coach and CPA with 20+ years of experience helping business owners understand their personal and business finances. She's passionate about helping women achieve their financial goals through her signature Money Method programs. Melissa is also the host of the Think Like a CFO podcast.
By Melissa:
How a CPA Got Into Massive Amounts of Debt [and what she did about it]
---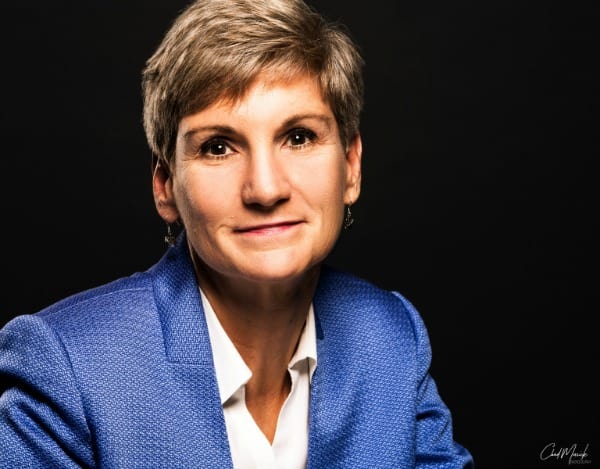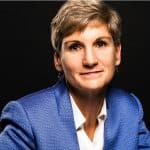 Julie Grandstaff is a veteran of the financial services industry. She spent her career managing investments for institutions as well as individuals and retired at the age of 51 after reaching her savings goals. She lives with her husband Jeff in Portland, Oregon, and blogs about saving and investing for retirement at juliegrandstaff.com. She recently launched her book, Save Yourself: Your Guide to Saving for Retirement and Building Financial Security to very positive reviews – here's ours.
By Julie:
Should You Have Multiple Investment Accounts?
Make Saving as Much Fun as Spending
Nothing Happens Without a Plan
Clients are From Venus, Advisers are From Mars
---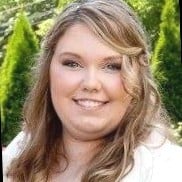 Sam Hawrylack is the co-owner of How To FIRE, a blog that discusses financial independence and early retirement. She uses her BS in Finance and MBA to help others get control of their finances through budgeting, saving, investing, side hustles, and travel hacking. Due to following the FIRE Movement's principles, she was able to quit her high-stress job in the financial services industry in July 2019 to pursue her side hustles full-time. When not working, she enjoys spending time with her dog "Simba" and traveling with her husband, John. You can find her on Twitter @HowToFIRE.
By Sam:
Getting Your Voice Heard in Your Family's Finances
---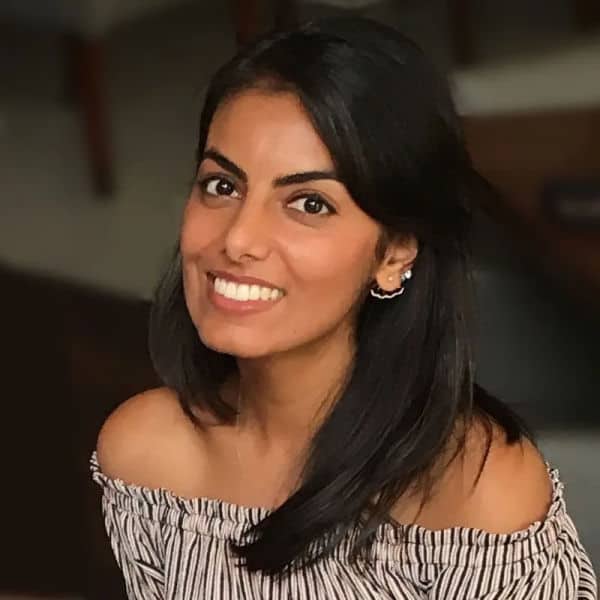 Sanjana is a physician anesthesiologist who blogs at www.youbethree.com. She writes about finances, dating, travel, career advice, and living life on your own terms. Through these stories, Sanjana aims to empower people professionally, financially, physically, and emotionally. Find her on Twitter and Facebook.
By Sanjana:
The Single Ladies Guide to Handling Finances
---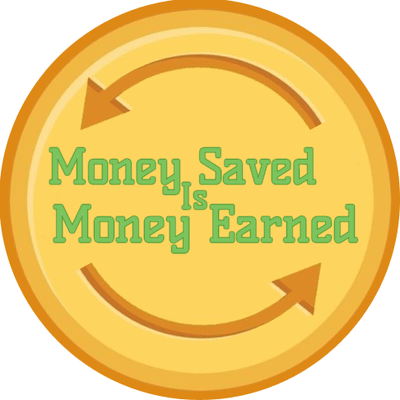 Tawnya Redding is an elementary Special Education teacher in the eighth year of her career. Tawnya and her co-blogger, Sebastian, write at Money Saved is Money Earned, a personal finance blog. Tawnya and Sebastian seek to provide financial education and improve financial literacy for anyone hoping to save more, earn more, and live more. You can read more about Tawnya here and find her on Twitter.
By Tawnya:
What are the Financial Impacts of Distance Learning?
---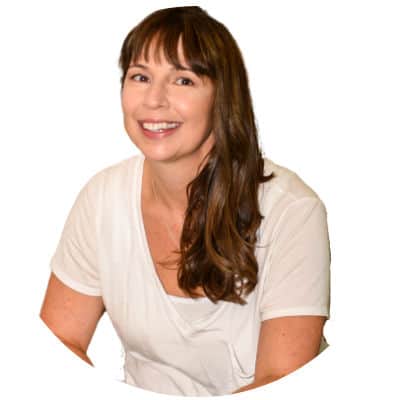 Kari Lorz is the head mama money nerd at Money for the Mamas. A site dedicated to helping Moms (just like you) learn about finances. Our one goal is for you to become more comfortable with money management strategies so that you can build a secure financial future for your family! Follow her on Facebook and Pinterest.
By Kari:
Raising Special Needs Child: How does it impact your finances?
---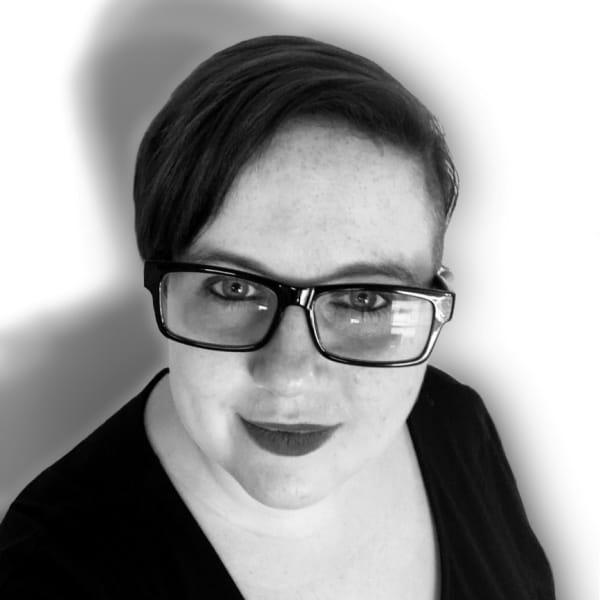 Jessica Strull is a freelance writer who works with leaders looking to drive employee engagement and increase customer satisfaction. She's passionate about bringing awareness to the working female perspective. Jessica holds a bachelor's degree in Human Resource Management. When she's not writing you can find her binging bad movies, reading great books, or hanging out at Walt Disney World. Find Jessica on jessicastrullwrites.com.
By Jessica:
Setting Up Your Financial Life After College
Biggest Online Interview Mistakes [+how to avoid them]
What are the Best Money Apps for Kids and Parents?
What Type of Budget Method is Best for Me?
How Continual Professional Development Benefits You and Your Finances
---
Tegan Phelps is the founder and author of The Blissful Budget. Her goal is to help you save more money, make more money, and reach your financial goals. You can find more personal finance tips on her blog and social media, Twitterand Pinterest.
By Tegan: Pay Down Debt Quicker with a Side Business
---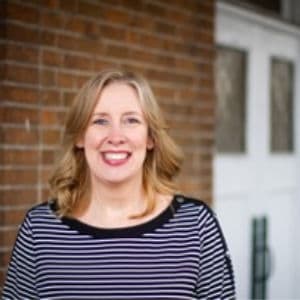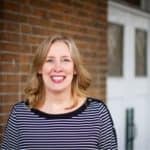 Kathy G. Mills is the founder of the website Wall Street is Waiting. She is also the author of the award-winning book Market Mojo: A Beginner's Guide to the Stock Market. As a Certified Financial Education Instructor (CFEI) she leads investing seminars that "take the fear out of finance" and help participants plan for their financial future. ("I feel like I can do this now!" is hands-down the best participant comment she's ever gotten.)
By Kathy:
How Can You Invest with Five Dollars (or less)?
---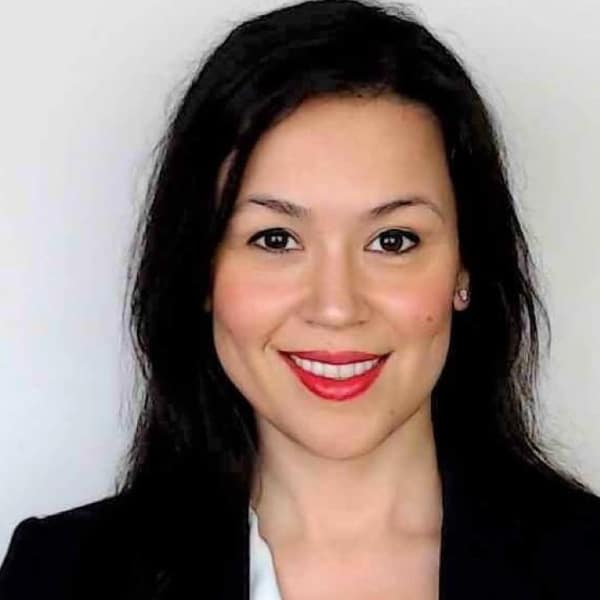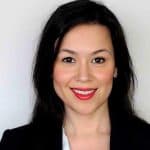 Roshani Pandey is an investment industry veteran, who's spent 16 years advising individuals and institutions on their finances at firms such as Goldman Sachs and BlackRock. She created True Root Financial to help individuals make smart, life-changing decisions about money so that they can live their best life. Follow her on Facebook, LinkedIn, and Instagram.
By Roshani:
How Do I Choose A Good Financial Advisor? [10 Questions to Ask]
---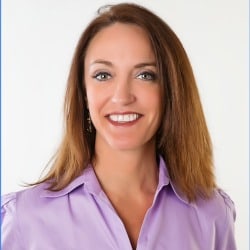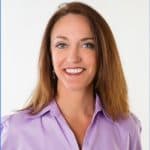 Danielle K Roberts is the co-founder of Boomer Benefits where she and her team help baby boomers navigate their Medicare insurance options. She is a member of the Forbes Finance Council and writes frequently about Medicare, retirement and personal finance.
By Danielle:
Healthcare Costs in Retirement – Avoid These Big Mistakes
---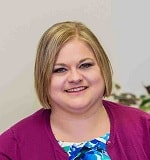 Leah Hadley is an experienced mediator, Accredited Financial Counselor, Certified Divorce Financial Analyst, and a Master Analyst in Financial Forensics. After going through a divorce after ten years of marriage, her goal is to ease the stress of divorce by making the process as painless as possible for couples and individuals alike. When she's not working, Leah loves spending time with her family, taking her kids on road trips, and volunteering with various organizations like the PTA, NAWBO and Girl Scouts.
By Leah:
How Can Women Avoid Financial Mistakes In A Divorce?
---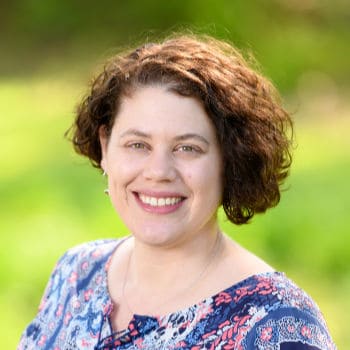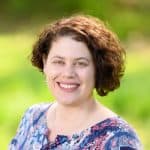 By Rebecca:
Rebecca G. Neale is a divorce and probate attorney in Massachusetts. She helps people through some of the most difficult times of their lives and is a frequent speaker on issues of domestic violence and financial abuse. You can find her at www.bedfordfamilylawyer.com/blog.
How Can I Get Out of a Financially Abusive Relationship?
---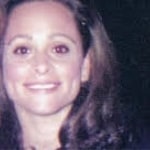 Jennifer Paley is an Attorney and Legal Writer based in Los Angeles, California. Jennifer is from New York and is a graduate of Harvard College and New York University School of Law. You can learn more about Jennifer here. In her free time, Jennifer enjoys hiking, yoga, travel, and volunteering.
By Jennifer:
How Can I Use Social Media To Save Money Marketing My Business?
---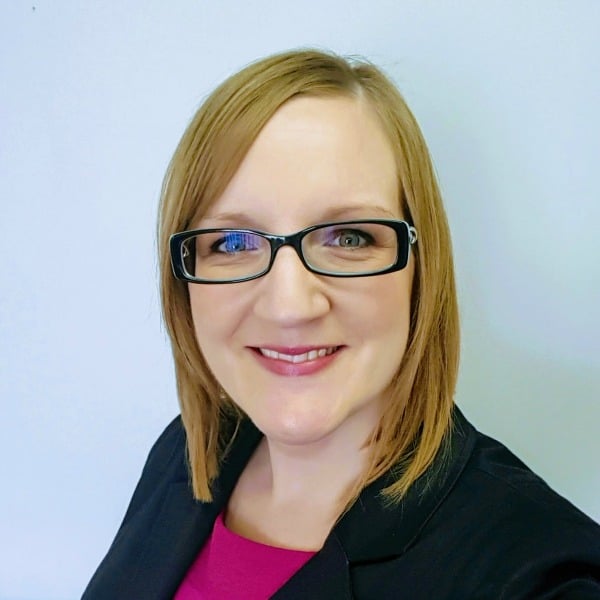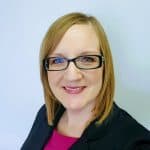 ---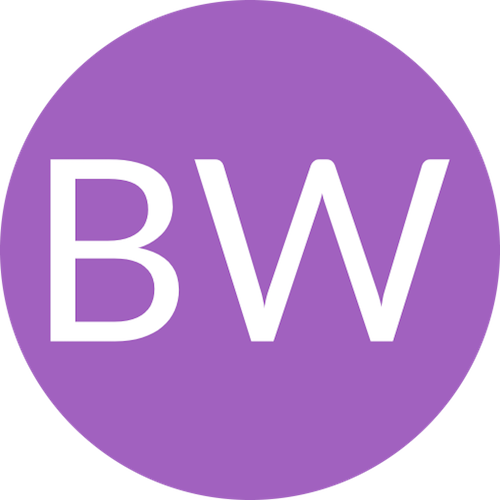 Bella Wanana is a passionate personal finance writer. She hopes to share her personal finance knowledge with the rest of the world, one blog post at a time. You can find money-saving tips and personal finance resources on her blog and follow her on Twitter or Pinterest.
By Bella:
What is the 52 Week Savings Challenge? [+ Ways to Spice it up!]
---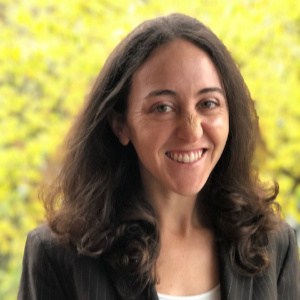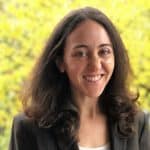 Eryn Schultz, is the co-founder of pHERsonal Finance Day (PFD). Starting with a desire to help her co-workers get their 401(k) match, Eryn began creating financial content using her education from Harvard Business School. She is an advocate of women taking a personal finance day and would love it if you would join the PFD community.
By Eryn:
Should I Rollover My 401(k) Or 403(b) After Changing Jobs?
---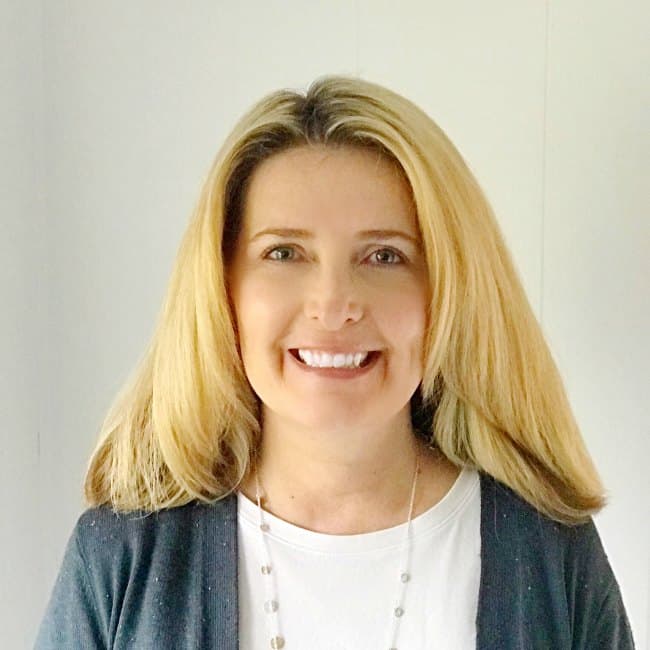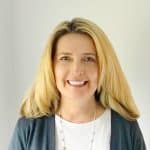 Cara Palmer is the founder of Cara Palmer Blog, a personal finance website that shares smart money tips to help readers get out of debt and accumulate wealth.
By Cara:
My Wallet Is Lost (Or Stolen) What Should I Do?
---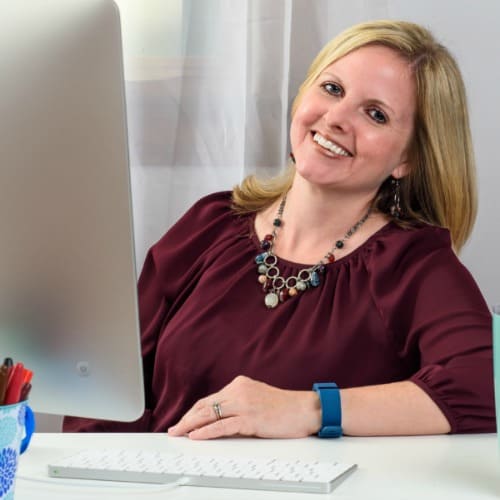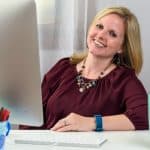 Misty is the writer behind Home Money Habits where she shares simple systems and solutions to help manage home and finances

By Misty:
How Can I Organize Google Drive? With These Easy Steps!
What Are The Pros And Cons of Health Savings Accounts (HSA's)?
What Are The Best Ways To Start Building An Emergency Fund?
How Do I Start Saving Money Living Paycheck to Paycheck?
---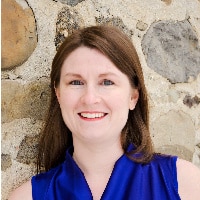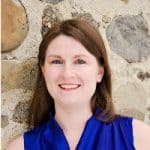 Anne loves finding the perfect gift idea that's on budget. She has been writing about gift-giving and personal finance online since 2012, as owner of UniqueGifter.com. Her favorite beverage is champagne, and she loves figure skating, even if it's harder now that she's not 20! Find her on Twitter @ugifter.
By Anne:
What Are Some Unique, Affordable Wedding Gifts?
---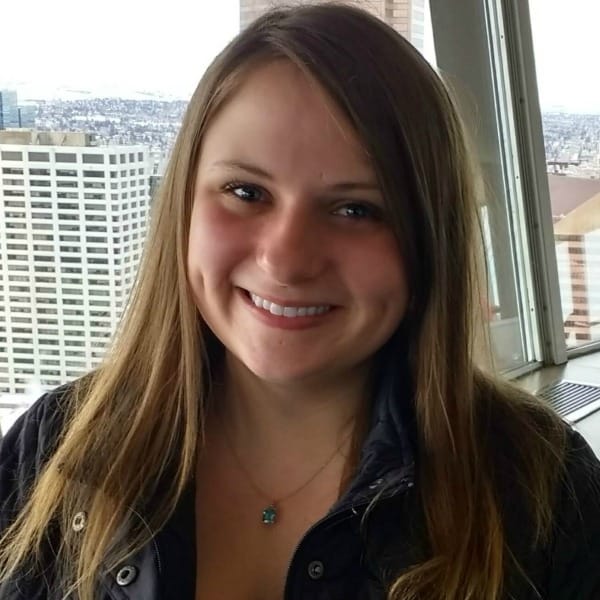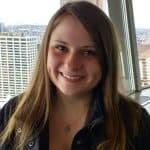 Brynne Conroy is the creator of Femme Frugality and a contributor to many personal finances publications both online and in print. Her book—The Feminist Financial Handbook—check out our review. Connect with Brynne on her site or Twitter @femmefrugality
By Brynne:
What Are the Best Robo Advisors for Socially Responsible Investing?
---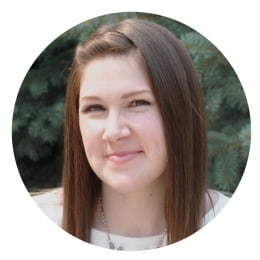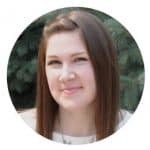 Amanda Amezcua, is a personal finance writer at Money Fit, a nonprofit credit counseling agency. She shares how individuals can be systematic with their money to better enjoy life and the things that matter most.
By Amanda A:
How Do I Budget When My Partner Is A Spender?
---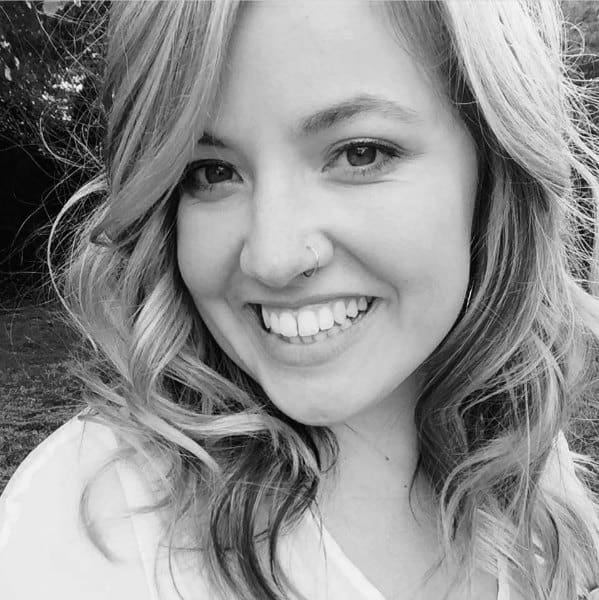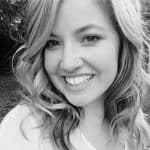 Bethany is currently a graphic design and photography teacher but has always been an artist and self-proclaimed wanderer.She is the co-creator of His and Her FI along with her partner Charles where they are sharing their adventures and stumbles on their journey to FI. Connect with Bethany on her site or Twitter @herandhisfi
By Bethany:
How Can I Best Automate My Finances? [Infographic]
---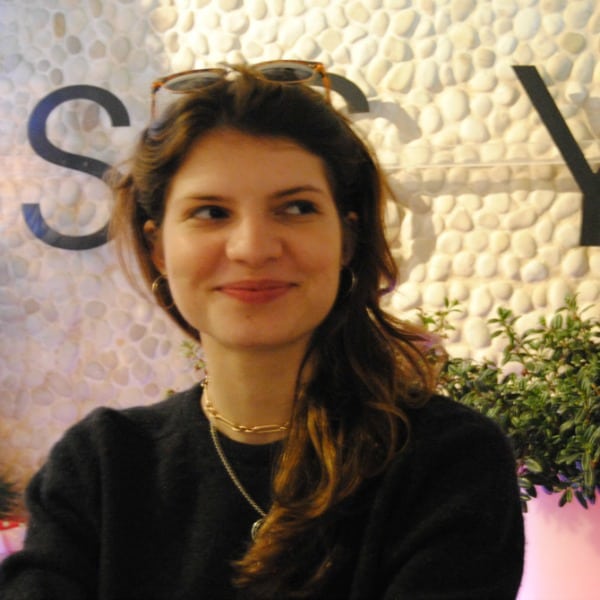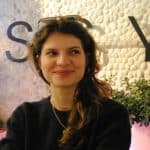 Araminta is the creator of Financially Mint, a personal finance blog for college students written by an actual student. She interviews experts does weird experiments, and a ton of research, to help her and others graduate financially intelligent.
By Araminta:
Is A Finance Degree The Sure-Fire Way To Earn Money?
---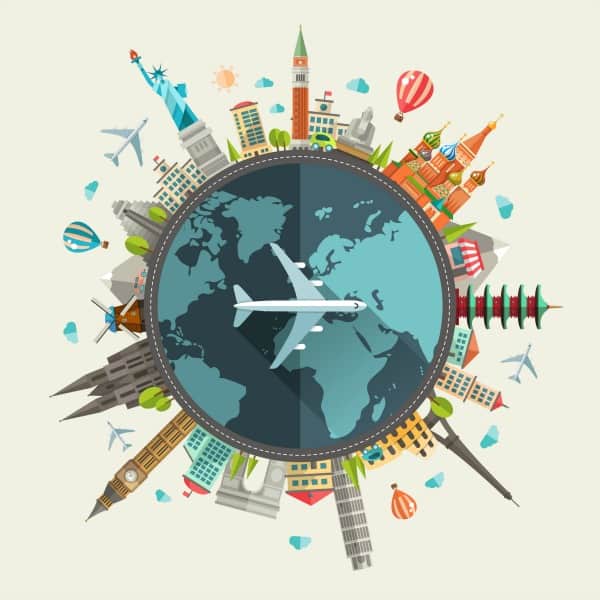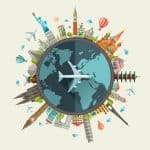 Kate is the writer of the blog On Our Way World. Kate's family of 4 is seeking freedom – financial freedom, location freedom, and freedom from the status quo. On the site, she talks about the things they're passionate about – optimizing finances, traveling, homeschooling, and digital nomadism!
By Kate:
Do You Need A Budget? A YNAB Review
---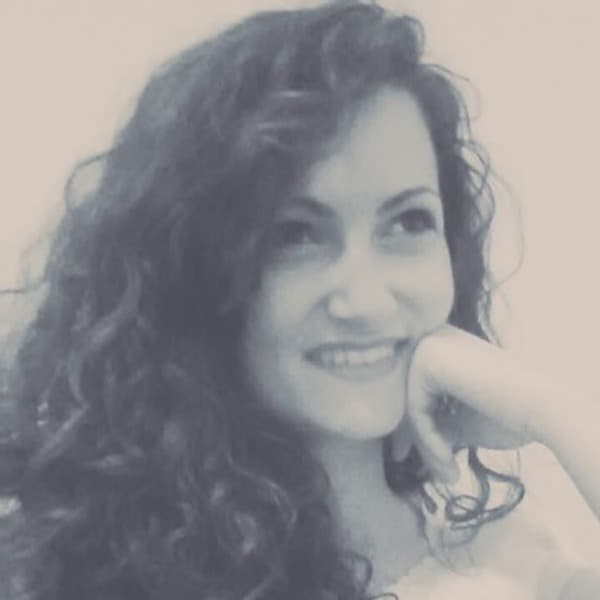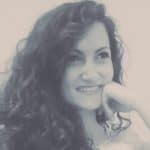 Sara Robins is the creator of Recipe for Wealth, a new blog that combines her loves of food, finance, economics, and history all in one place. When not writing or doing freelance graphic design, Sara enjoys taking care of her family as a SAHM and investing in her community.
By Sara:
Is A Spousal IRA Something I Can Benefit From?
---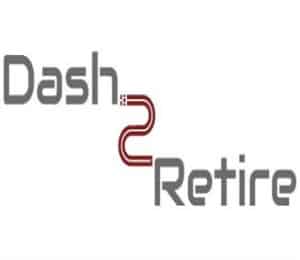 Cindy is a former aerospace engineer, blogger of personal finance, wife, and mother of 3 teenagers. Although American citizens, Cindy and her family currently reside in Canada. You can read about her AmeriCanadian life and her family's quest for financial independence at Dash2Retire.com.
By Cindy:
Is Peer-To-Peer Lending A Good Way To Make Money?
---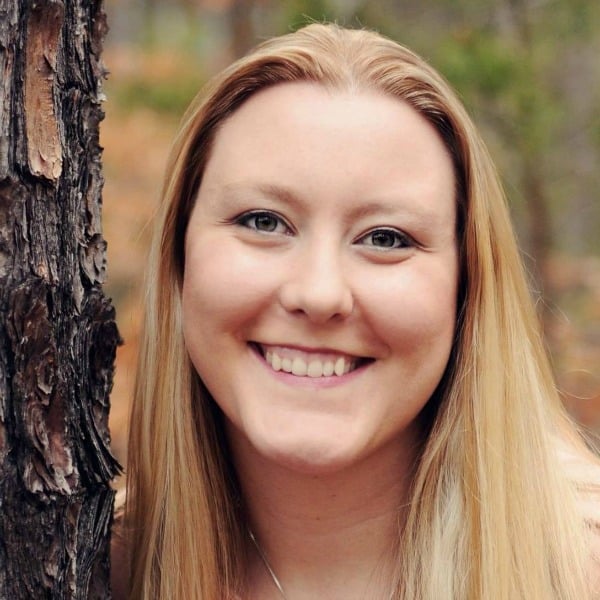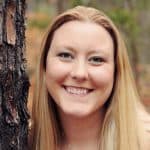 Ashley Patrick is the owner of Budgets Made Easy. She was able to pay off $45,000 in 17 months. Now she helps people budget their money so they can pay off their debt. You can follow her on Facebook.
By Ashley:
What Is The Best Way To Budget For The Holidays?
---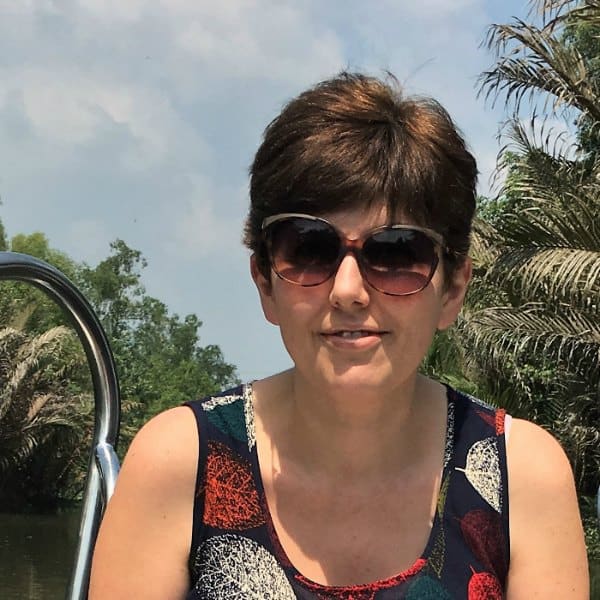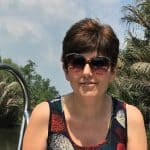 Anna Zaks, is a freelance writer, and an avid world traveler who writes about credit cards, travel, and travel rewards. She is a contributing writer for several travel rewards and personal finance blogs. Anna offers trip planning and personalized travel rewards booking services.
By Anna:
How Can I Optimize Holiday Shopping For Savings And Rewards?
What Can I Do Now To Save Big On Next Summer's Vacation?
---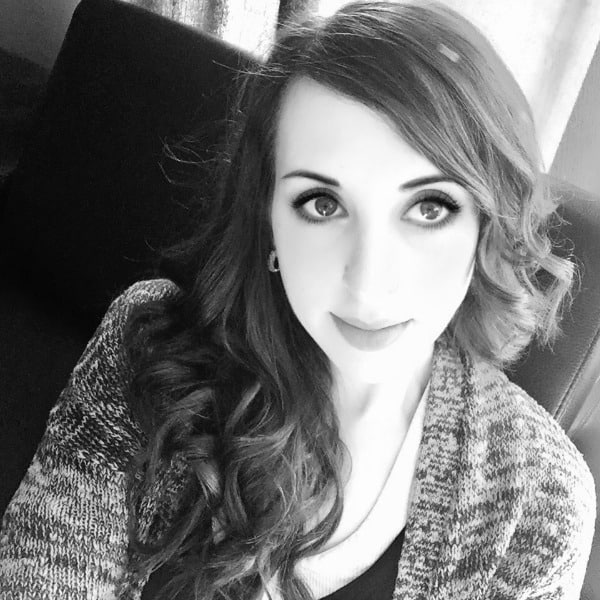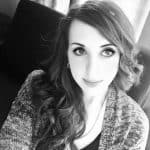 Sandra Parsons is a freelance writer, behavioral finance expert, and blogger. She has a master's degree in psychology and believes small behavioral changes are the key to big life changes – including financial ones.
By Sandra:
In What Ways Can a Bad Credit Score Hurt You?
What Is My Net Worth And How Can I Grow It?
How Are Secured And Unsecured Debt Different?
---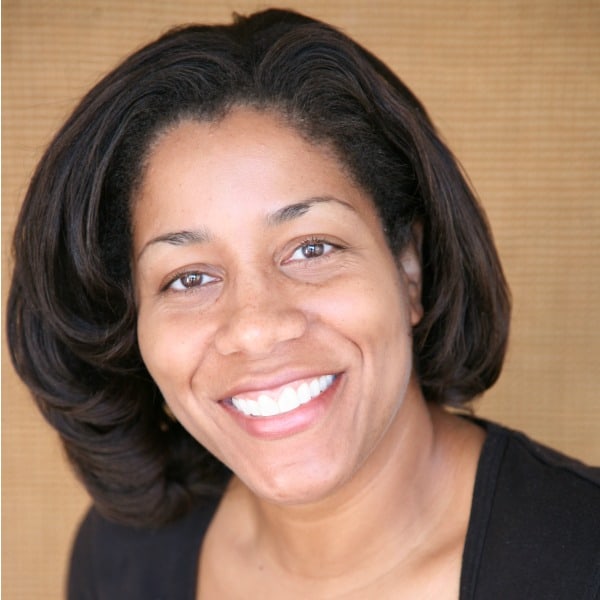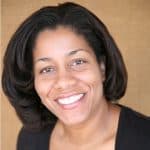 Tracy Scott is a freelance writer, a higher education subject matter expert, and blogger.
By Tracy:
What Is Umbrella Insurance And Who Really Needs It?
What Is The Best Life Insurance To Buy, Term Or Whole?
What Are The Best Retirement Plans If I'm Self-Employed?
---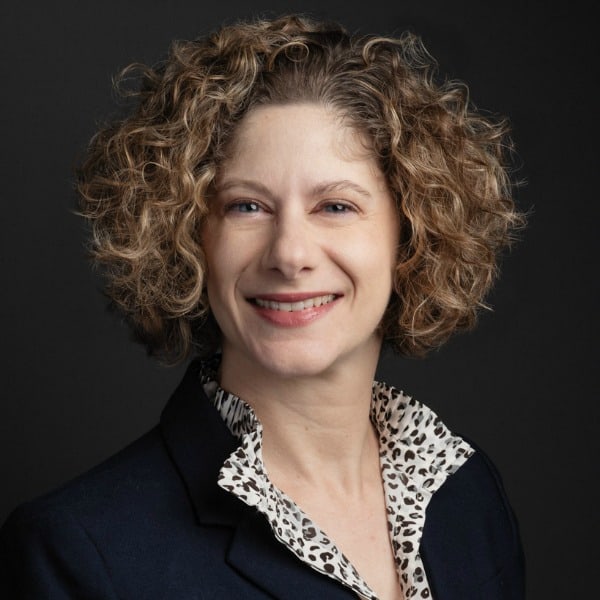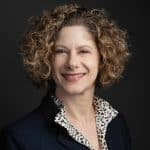 Marie Morganelli is a freelance content writer who writes regularly about finance, health and wellness, travel, and higher education. She also provides blog content for a number of small and medium-sized businesses.
By Marie:
Is It A Mistake To Buy A House Together When Not Married?
What Is The Best Way To Budget For Major House Expenses?
Is Real Estate Investing A Good Way To Build Wealth?
---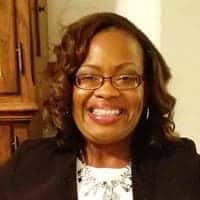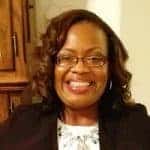 Jamye Spiller is a freelance writer who writes about personal finance, higher education, health and wellness, and travel. She can usually be found playing with her pup or trying out new Paleo recipes from Pinterest.
By Jamye:
What Should I Watch Out For When Buying A New Car?
---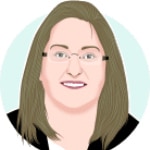 Amanda Peterson, based in New York City, is a software engineer and regular contributor at Enlighted Digital. When she's not working, you can find her shopping in record stores or Netflix binging with her Puggle, Hendrix.
By Amanda:
What Apps Can Help Me Manage My Money Better?
---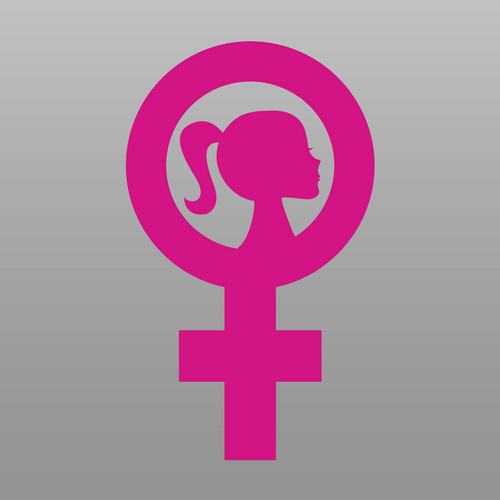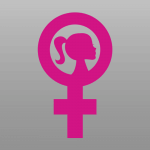 Are you a female personal finance professional, writer or blogger interested in writing for us?
We are currently seeking female team members and guest contributors. Please review our contributor guidelines and details and get in touch. We'd love to hear from you!