Optimize Holiday Shopping for Savings and Rewards
(This page may contain affiliate links and we may earn fees from qualifying purchases at no additional cost to you. See our Disclosure for more info.)
It's that time of year again! The time when most of us get our credit cards out and spend more than we usually do.
Holiday shopping is so much more than just buying gifts though – think about the amount of money you spend on groceries for the holidays!
If you've ever hosted a Thanksgiving or a Christmas dinner, you know how fast the food and drink costs add up. But there are a few simple things you can do to get the most out of your holiday shopping.
If you are going to be spending the money anyway, you need to optimize your holiday shopping for the most significant savings and rewards – cashback, travel award points, etc.
Using Credit Cards with Holiday Shopping Bonuses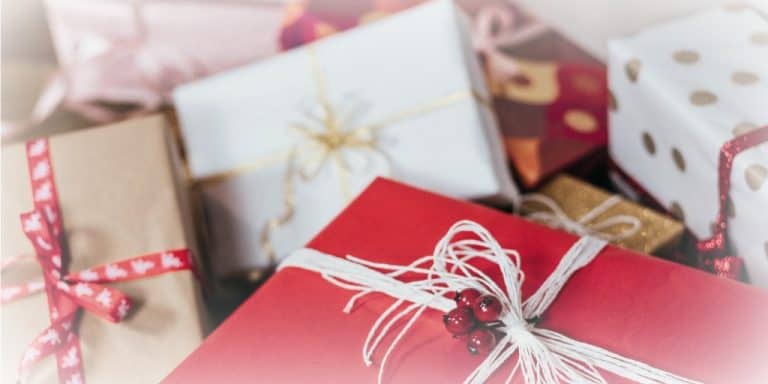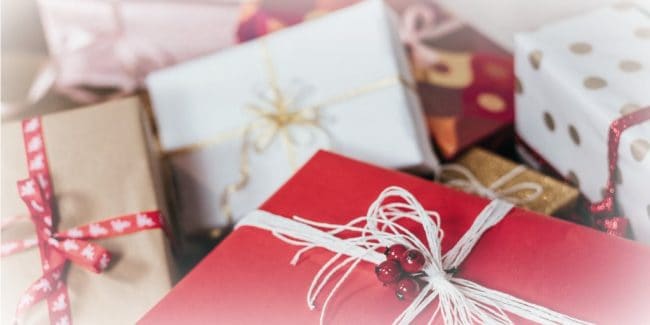 You might be familiar with cashback cards offering one or two percent on all of your credit card purchases. However, there are better options out there.
Let's look at three cards offering great rotating bonus categories right now and how you could maximize these rewards when you shop this holiday season.
Discover IT and Chase Freedom Unlimited
Discover IT, and Chase Freedom Unlimited are examples of two great no annual fee cards offering 5% cash back on rotating categories. The bonus categories change every three months, but you will still earn 1% cashback on everything else you put on the card.
How to Maximize the Bonus Categories
It's easy to maximize your credit card rewards at all three major wholesale clubs – Costco, Sam's Club, and BJ's. In addition to the usual things you can buy there, like meat and toilet paper, wholesale clubs sell lots of different gift cards at discounted prices.
You can purchase a few cards for yourself, for future use, for the places you would normally spend money at anyway, like Panera or Starbucks.
If you are buying gift cards as presents, who wouldn't like a movie theater gift card?
If you are looking for gifts for hard to please teenagers, an iTunes or GooglePlay card is a perfect gift. Nobody needs to know you got these at a discount!
And the best part? You can buy lots of different gift cards online, and they will be shipped to you for free.
See if you can do a majority of your holiday shopping this year at one of the warehouse clubs. After all, they sell books, toys, clothes, jewelry, tools, and all the popular electronics. You can even buy expensive wine and rare whiskey at Costco.
One-stop shopping that saves you time and money and earns valuable rewards!
Additional Bonus Categories
The current Chase Freedom bonus category also includes department stores and the DiscoverIT bonus includes Amazon.com purchases.
With lengthy holiday shopping lists and with stocking up on things you need and want, it will be relatively easy to max out the bonus categories on these two credit cards before the year's end. The 5% bonus works on up to $1500 in purchases.
Amazon Rewards Visa Signature Card
If you have the Amazon Rewards Visa Signature Card and use the rewards to pay for your Amazon purchases, now is a good time to use it to pay for gas. You'll have to register your card to receive 4% back instead of the usual 2% back at gas stations.
If you spend a lot on gas, that's an excellent way to help pay for all the things you buy on Amazon this time of year. But keep in mind there are better cashback credit cards out there if you are looking for a new cashback card.
Shopping Portals
If you aren't using shopping portals when shopping online, you are leaving money on the table. There are lots of different shopping portals, including BeFrugal, TopCashback, and Ebates. All major U.S. airlines have shopping portals as well.
Cashback Shopping Portals
Before buying anything online, check CashbackMonitor.com to see which shopping portal offers the best deal. It could be an airline portal, credit card portal, or a straight cashback portal.
Avoid signing up for too many of the portals because a lot of them have payout minimums. If you spread your spending among too many of them, you'll have small cashback balances out there that you won't be able to cash out.
Ebates also offers in-store cashback for many popular stores; you'll just need to link your credit card. Many of the shopping portals have a browser extension button that will flash to remind you to click through the portal. Ebates browser extension will even alert you if a product is available somewhere else for less!
Airline Shopping Portals
If you value travel rewards and free miles, airline shopping portals are a great way to rack up a few thousand miles a year.
This time of year airline shopping portals offer big spending bonuses. For example, right now you can earn 2,500 United MileagePlus miles when you spend $750. These bonus offers change often. The best way to find out about them is to sign up for shopping portals' email alerts.
This is a great way to top off your mileage balance if you are short for a particular redemption. If you have airline miles that are in danger of expiring, use the airline's shopping portal to earn a few miles. Any activity on the account will extend the expiration date of your hard-earned miles.
By shopping smart this holiday season, you can earn decent cashback or thousands of airline miles. Just make sure not to overspend in the pursuit of spending bonuses.
Price Protection
What Is Price Protection?
Some credit cards offer price drop protection.
Let's say you purchased an item and a few days later you found the same item for less – you can file a price protection claim with your credit card. It has to be the exact same item, including the model number, color, features, etc. Taxes, shipping, and any additional fees aren't covered.
The price protection isn't automatic; you sometimes have to register your item or track the price yourself and then file your claim.
Which Cards Offer the Best Price Protection?
Recently, Chase eliminated the price protection feature from many of the most popular cards. If you're using any of the Chase cards to do your holiday shopping, check the terms and conditions to see if you're covered against the price drop. American Express, Discover and Bank of America don't offer this benefit anymore.
Many Citi credit cards do have this benefit and make the price-tracking easy through Citi Price Rewind portal.
Barclays American Airlines co-branded credit cards, U.S. Bank Cash 365 American Express, and Capital One Savor Cash Rewards Credit Card offer price protection benefits.
The maximum value and the window when you can file a claim vary by the card issuer, so check your benefits guide to make sure you are following all the guidelines.
Suggested Reading: What Should I Do About Fraudulent Credit Card Activity?
Final Thoughts on Using Credit Cards for Holiday Shopping Savings and Rewards
There are all kinds of "flavors" of cards, like store credit cards, cash back, or travel rewards cards. Most offer lots of great benefits, including price protection.
However, before signing up for a new credit card or using any of your existing cards, make sure you can pay off the balance in full and avoid other common mistakes.
If you think you will have to carry a balance, don't worry about maximizing your credit card rewards and benefits. There's no credit card reward worth the interest charges.
Credit cards are a great tool and should not be feared. Learn the rules and use the cards to your advantage!
Article written by:
Anna Zaks, a freelance writer, and an avid world traveler who writes about credit cards, travel, and travel rewards. She is a contributing writer for several travel rewards and personal finance blogs. Anna offers trip planning and personalized travel rewards booking services.